It's the bike that's breaking the internet, a radical new design for the already very aero Trek Madone.
Spotted at the Criterium Criterium du Dauphine which started today, cycling media were far more focused on the forthcoming Trek release than the actual race. After all, it's not everyday a major bike brand completely changes the fundamentals of a frameset.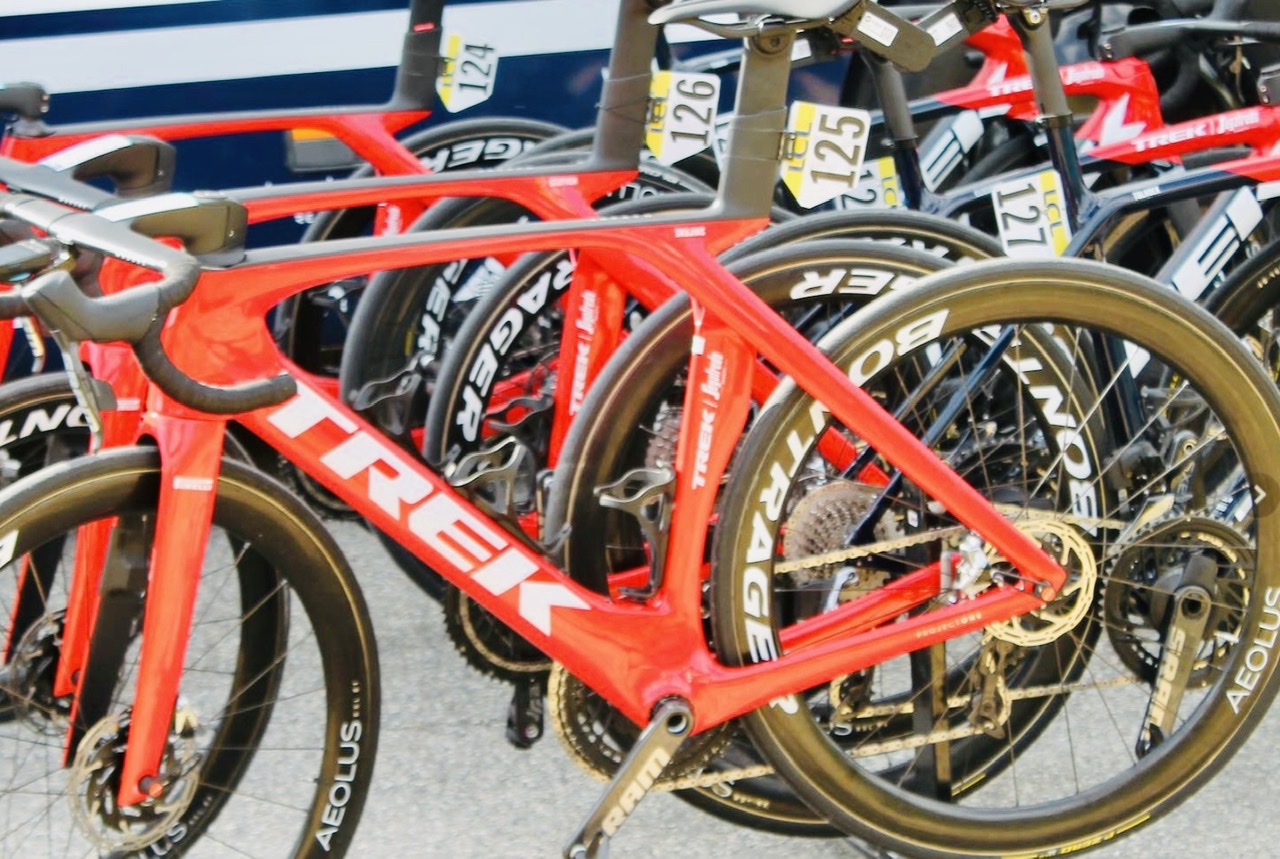 With the seatstay splitting around 3/4 up, it then morphs into the chain stays which continue up the the top tube. Behind this, a kind of seat mast supports the saddle. The design no doubt adds compliance – a degree of built-in flex.  And we suspect the cutout will also aide air flow.
To the rest of the bike, and it appears cleaner, more sculpted and generally far slicker. There's a subtle rear wheel cutout, kammtails on rear facing surfaces, and deeper bladed tips on the forks.
Official details have not yet been released, with a Trek representative saying "Thank you for your interest in our road bikes, Trek is always developing and testing new product initiatives with our global race teams. More information will be readily available once a product is ready to be formally launched to the market."