Colnago has announced the new C68, their highest-end model packed with the latest tech, but coming with an eye-watering pricetag.
Also announcing a direct to consumer purchase option – 'from traditional B2B to Omnichannel' as they put it – potential owners will have the option to buy direct from the Colnago website or even app.
The bottom line is a price range of $A17,500 to $A26,000 (depending upon build options, exchange rate and freight), for one of the bikes that is hand made in Italy. A limited edition 'C68 Road' will also be available, this version featuring custom titanium components 3D printed in Italy.
T47 BB + Integrated Handlebar
A new integrated handlebar, the Colnago CC.01, will also be available with the C68 Road. This is made in a single piece completely monocoque, an advantageous choice both for weight saving and for increasing rigidity. Other innovations include the new Pressfit T47 bottom bracket standard and the new CeramicSpeed ​​SLT (Solid Lubrication Technology) headset, guaranteed for life.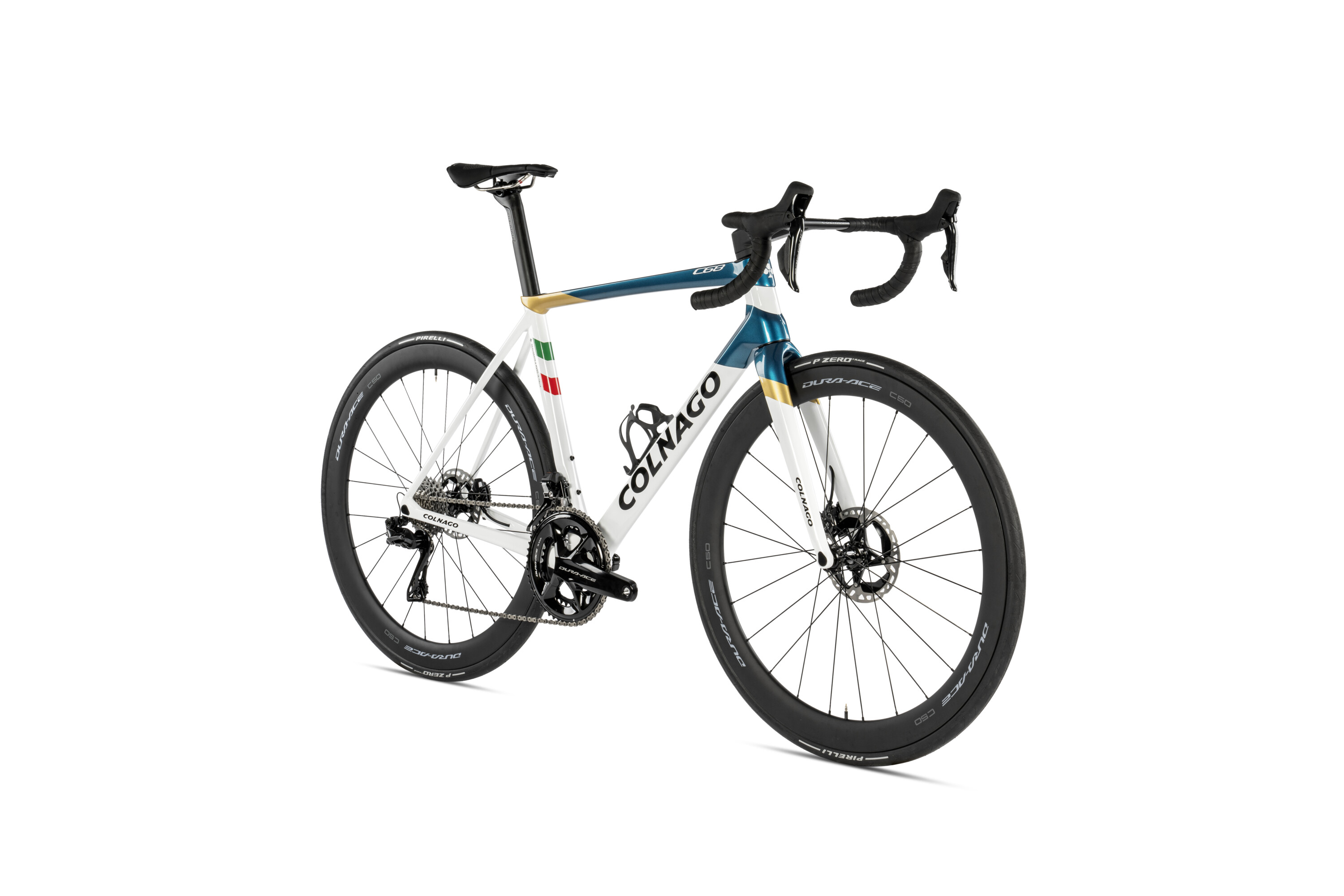 Plus Blockchain Technology And A 3D NFT (Of Course)
An NFC tag is installed inside the frame of the C68 Road, and this allows access to the information present in the digital passport of the bike with data saved in the blockchain via the Colnago app.
The basis of this project is the idea of ​​maintaining and guaranteeing the value of the C68 over time, safeguarding the information relating to the bicycle to which the blockchain data is associated in an unequivocal and unalterable way.
The information contained in the blockchain includes –
Authenticity of the bicycle.
Proof of ownership of the bicycle.
Certification of the technical specifications of the bicycle as per original purchase.
Unique multimedia contents of the manufacturing phases of the purchased bicycle (starting from the second half of 2022).
3D NFT (Non Fungible Token) file of the purchased bicycle, associated with the blockchain wallet, with the same fundamental characteristics of the bicycle (model, colour, description and components). There will therefore be a 1: 1 association between the physical asset and its NFT, available only and exclusively for bikes designed on the Colnago app / website.
Certificate of participation in selected and exclusive official events in which the bicycle will take part.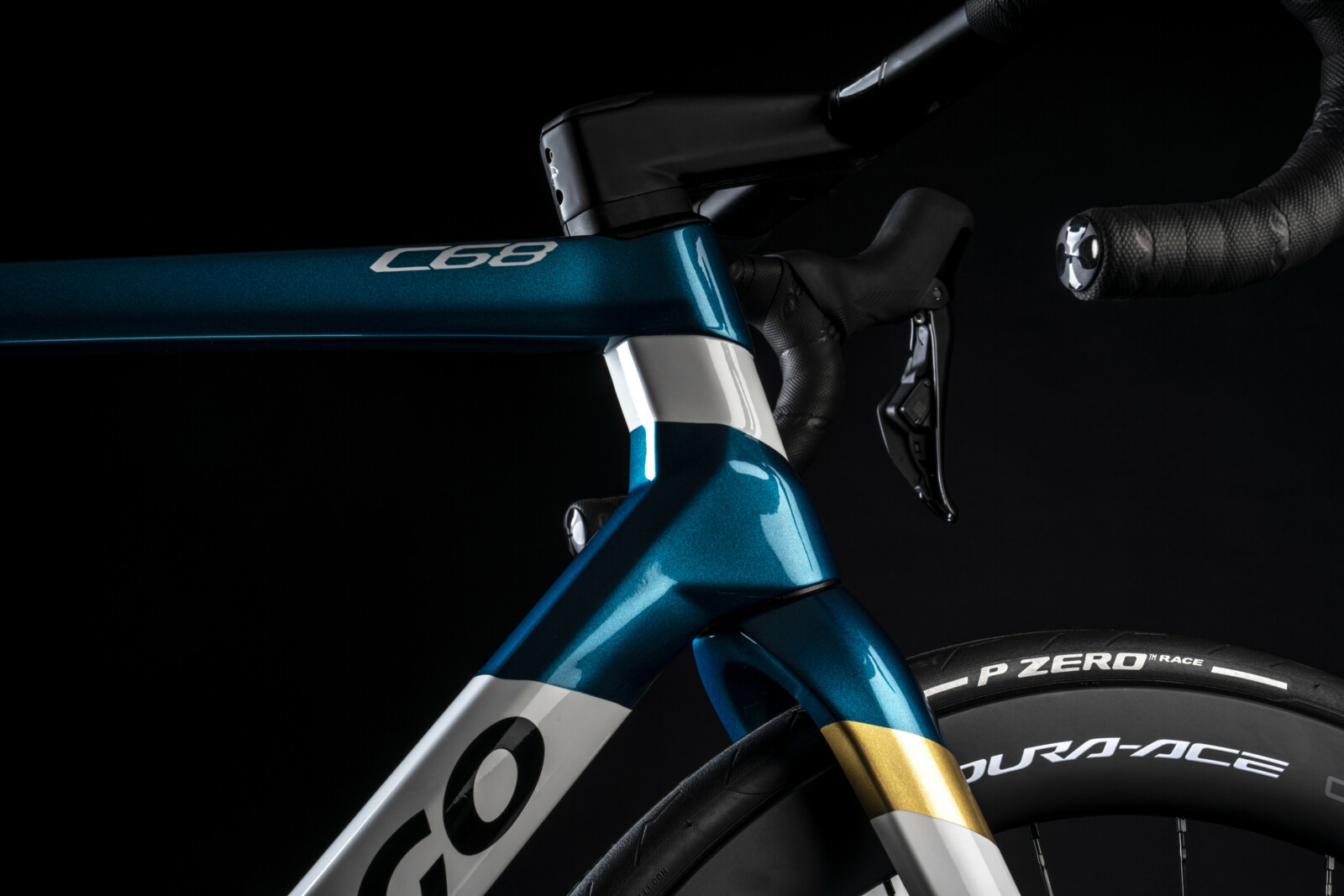 Build Options (for up to date pricing visit the Colnago website.)
Complete bike – Road Carbon
C68 Campagnolo Super Record EPS 12v – Bora Ultra WTO 45
C68 Shimano Dura Ace 12v – Shimano Dura Ace C50
C68 Sram Red AXS Etap 12v – Zipp 303 Firecrest
Complete bike – Road Carbon/Titanium
C68Ti Campagnolo Super Record EPS 12v – Bora Ultra WTO 45
C68Ti Shimano Dura Ace Di2 12v – Shimano Dura Ace C50
C68Ti Sram Red AXS Etap 12v – Zipp 303 Firecrest
Frame Kit
C68 Frame Kit full carbon
C68Ti Frame Kit
Colour configuration upcharge