BMC have announced the introduction of the new Roadmachine for 2020.
The company say the Roadmachine's renowned compliance and versatility blends with the performance DNA of our World-Tour winning bikes to create a revised platform that allows you ride further and faster.
Details are relatively scant however the company say the bike is 'smoother, sleeker & faster.'
From the BMC launch notes –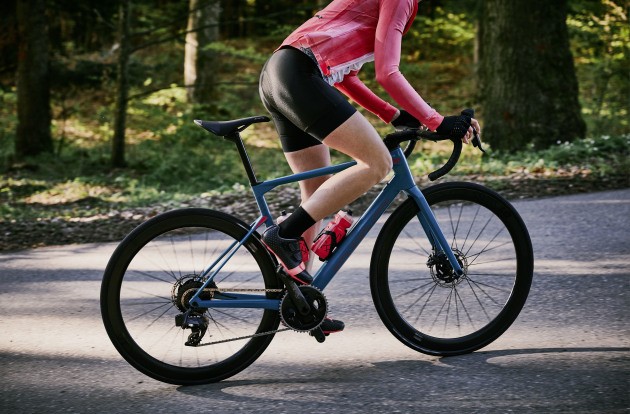 'Smoother: The Endurance-tuned carbon layup has been developed to enable frame, fork, and seatpost to work as a system and deliver an incredibly plush and balanced riding feel on varying road bike terrain.
A carefully selected geometry progression across frame sizes and a broad collection of Integrated Cockpit System stem dimensions enable the perfect fit for every rider. The fine-tuned setup delivers a super-clean look and optimum performance.
The Roadmachine boasts a lightweight frame and paramount power transfer. Its performance-oriented DNA makes it an ultra-efficient ride on a wide range of terrain.
The Integrated Cockpit System makes the new Roadmachine the most integrated endurance road bike in the game. The stealth cable routing creates a uniquely clean look and improved aerodynamics.'
The Aussie line up we will feature the below models.
Roadmachine 01
2020 BMC Roadmachine 01 ONE: RRP $13,799
2020 BMC Roadmachine 01 TWO: RRP $12,499
2020 BMC Roadmachine 01 THREE: RRP $9,999
2020 BMC Roadmachine 01 FOUR: RRP $9,499
2020 BMC Roadmachine 01 MOD: RRP $5,899
Roadmachine 02
2020 BMC Roadmachine 02 ONE: RRP $6,499
2020 BMC Roadmachine 02 TWO: RRP $5,199
2020 BMC Roadmachine 02 THREE: RRP $4,199
Bicycling Australia will seek to ride & review the 2020 model as soon as it becomes available.