New Jari Adventure Bike
For 2017 Fuji's development team was given a blank canvas when asked to design a performance-based gravel race and adventure bike.
The result is the Jari – a dedicated gravel racer with a ton of utility. The Jari's alloy frame weighs in at a class-leading 1390grams. It boasts features like Fuji's unique seated stays that dissipate vibration allowing the rider to remain seated over rough surfaces. There are also longer chainstays with clearance to run tyres as large as 42mm.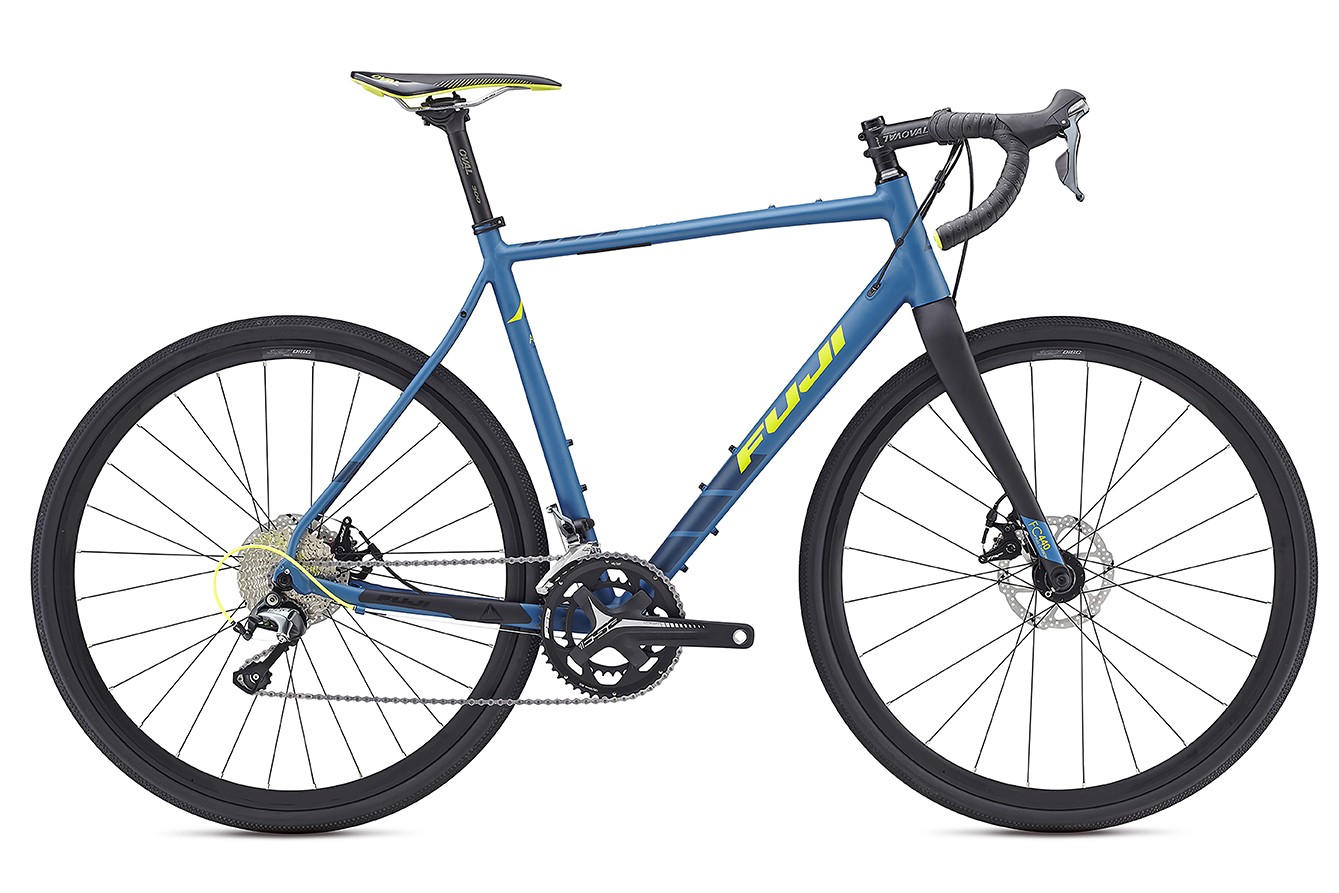 Ready For Action
The new Fuji features internal routing, front and rear 12mm thru-axles on the Jari 1.5, and hidden fender eyelets.
It also serves up innovations such as storage compartment box mounts on the top tube to keep nutrition or essential items close at hand. Other subtlties include a 2mm silicon anti-slip shouldering pad located on the underside of the top tube for comfortable carrying. Modular cable stops allow for clean installation of 1x and 2x drivetrains. Dressed with wider 35-37c tyres and wider width rims the Jari will comfortably grind gravel all day long.
The Jari range starts at $1899 for the 1.7 model, with the Jari 1.5 priced at $2299.
The 2017 Fuji Roubaix
Fuji engineers have improved upon one of the companies longest-running models – the Roubaix.
 For nearly three decades the alloy-framed Roubaix has excelled as an attainable
 and capable race bike.
A ground-up redesign has netted a 100g reduction in frame weight, the 2017 raw frame weighing in at 1100g to be up there in the elite class of superlight aluminium race bikes.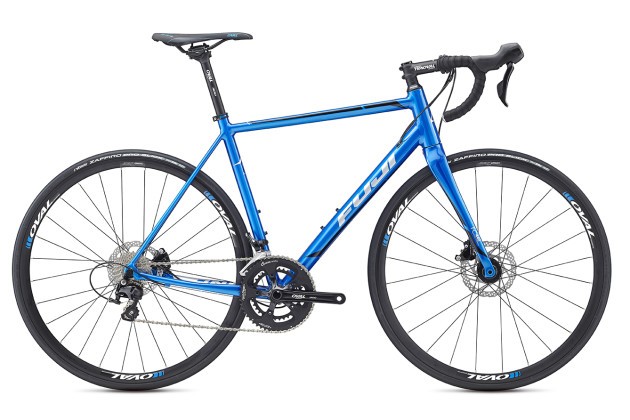 Long Live Alloy!
Light as it is, the Roubaix doesn't sacrifice strength or stiffness. It features an octagonal down tube, asymmetrical chainstays, PF30 bottom bracket and full carbon ber fork with a tapered steerer tube produce a lightweight, stiff, precise and spirited ride. The Roubaix Disc still keeps the weight off at 1270g, but adds the increased brake modulation and confidence only disc brakes can provide. The Roubaix 1.3 Disc is equipped with Shimano 105 and weighs in at 9.25kg. It has a RRP of $2499.
SL & SL 2.1 Disc
The SL continues to enjoy a reputation as one of the lightest bikes in the world – the raw frame coming in at an incredibly low 695g. A climber's special, the SL is significantly lighter and stiffer – 9% stiffer in the head tube, 11 % stiffer in the bottom bracket, and 18% stiffer in the fork. With12mm thru-axles fore and aft, the 770g SL Disc 1.1 frame is a mere 75g heavier than its SL rim-brake cousin.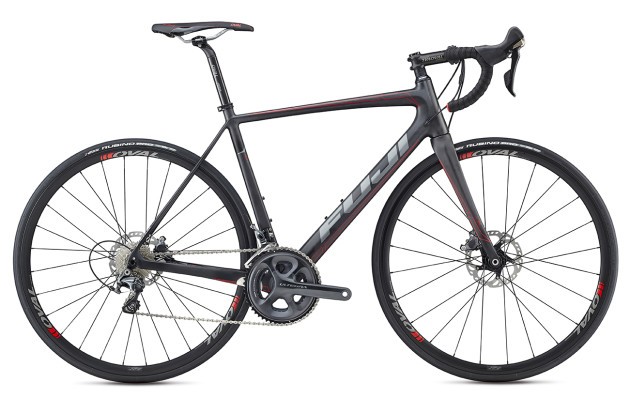 Discs & Through Axles
The new features mean that along with the climbing prowess of the SL, the SL Disc is engineered to hold on during curvy, high-speed descents. Through-axles translate into predictable and precise steering particularly inhard turns. Discs allow for modulated, all-weather braking and alleviate worries about carbon rim-brake wheels overheating on long descents.
The Elite model weighs in at 8.19kg as a complete bike fitted with Shimano Ultegra and the Shimano R-805 hydraulic brakeset.
The 2017 SL Disc 2.1 is expected to retail for $4299.