Adriatica Ionica Race cancelled just 3 hours before team presentation after dispute with Italian Cycling Federation.
Stereotype or otherwise, Italians are often associated with chaos. Well, chaos is exactly what unfolded overnight in the picturesque ancient town of Corropoli, Abruzzo as the fifth edition of Adriatica Ionica Race was cancelled less than 20 hours before the start of the first stage.
Having flown into Italy just a day earlier to cover the race as a guest of the tourism boards of Abruzzo, Puglia and Calabria, Bicycling Australia's Pete Maniaty found himself in the centre of the storm.
Rumours of trouble began swirling in the morning as we were making our way from Rome to Corropoli for the official team presentation. "Politics!" was one of two words I kept hearing. "Money!" was the other. A little digging suggested there had been ongoing disagreements between the race organisers, ASD Sport Union, and the all-powerful Italian Cycling Federation (FCI) who ultimately had refused to send commissaires to the event. As we all know, whether it's a Grand Tour or a club criterium, no commissaires means no race.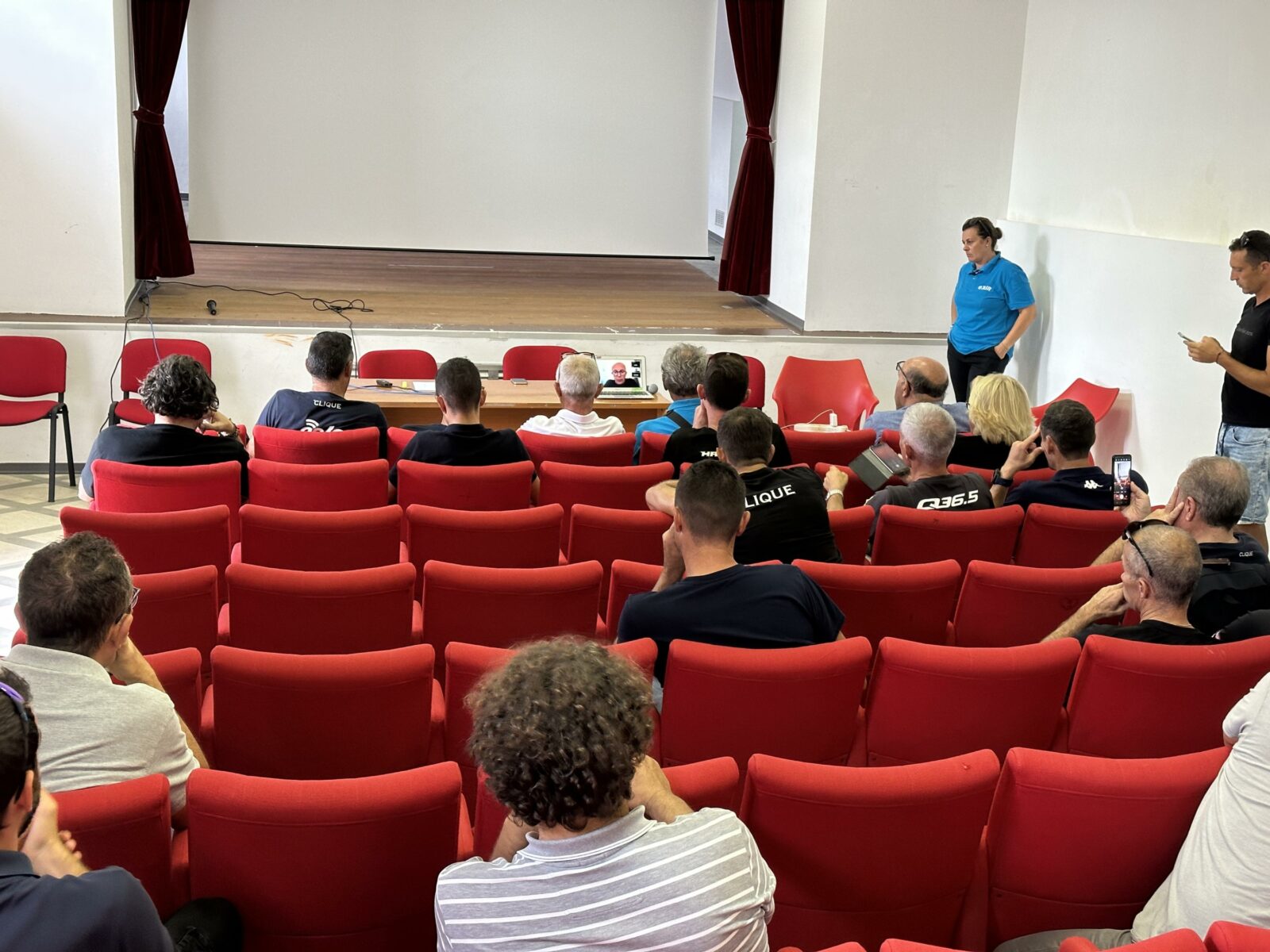 For several hours we stood around with our phones and waited for official news. All the while, team cars and sports directors kept arriving at the race HQ. Astana-Qasakstan. Soudal-Quickstep. Intermarche-Circus-Wanty. Euskaltel-Euskadi. Green Project-Bardiani.
Tudor Pro Cycling. All of them were there. As were their riders, who were preparing back at their respective team hotels. Heck, even the video company arrived and began setting up in the nearby Piazza which was supposed to host the evening's Team Presentation. Maybe there was still a glimmer hope?
Alas, no.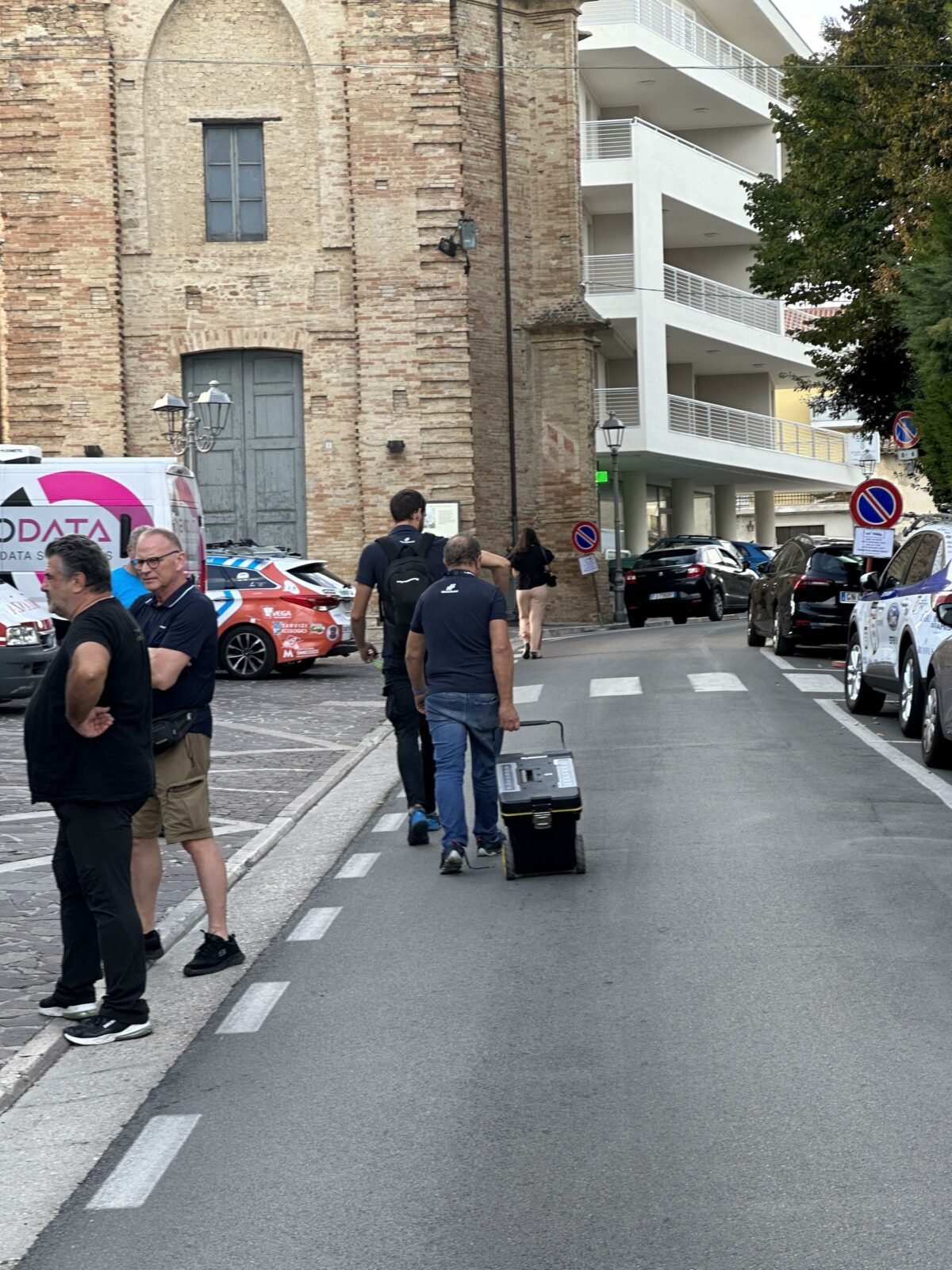 By 4pm local time, it seemed increasingly clear the race would not be starting. Then in a hastily arranged Zoom press conference in Corropoli at the Scudle Elementari primary school, the organisers—specifically, Italy's 1986 road world champion, Moreno Argentin—confirmed the bad news, holding his bowed head in his hands at times. I don't speak Italian, but it was obvious what was happening from all the frowns. All the pieces were in place, except for one, and with no commissaires, the race could not proceed. It felt a little like a funeral service, and watching the team cars drive off later in the day, one after another, was the solemn procession.
Heavy with jet-lag, I was in a state of delirium from all this. Had I just travelled half way around the world for nothing? You can't make this stuff up, seriously.
But if I was in disbelief, perhaps the craziest thing about the whole fiasco was that no one in the press conference, or the street outside, seemed surprised in the slightest by what was actually happening. There was not a single raised voice, just a room awash with sad resignation. I was later told this was perhaps more out of respect for Argentin himself than anything else, such is his reverence in Italy.
Speaking with several team directors immediately after the official announcement, it was suggested the cancellation isn't just bad news for this year's Adriatica Ionica Race. After such a public embarrassment, the general consensus was the UCI 2.1 stage race may well fold completely. Trust is hard to earn, yet so easily broken.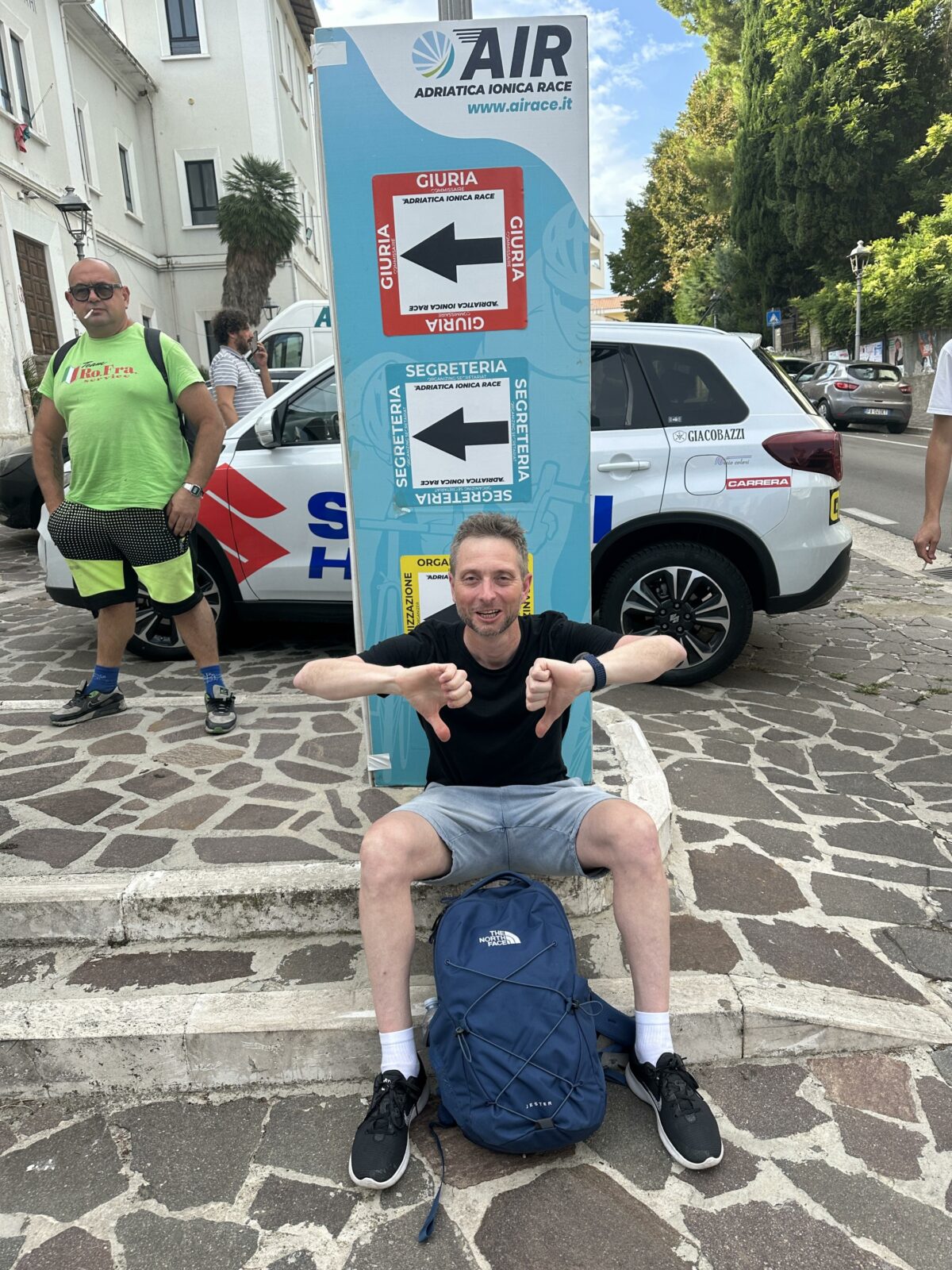 "Italians. All the time changing and changing," said one team official. "You never know for sure until the very last day."
"We drive for hours and hours, with all our gear, and not sure what will happen. Everyone is here. It is a very strange situation," said another with a sigh. "We will have to turn around and go back to Bolonga, then home."
"It's over. The race will not exist after this, it's impossible. We would not come next time," said another team director bluntly.
With that, the teams slowly departed the ancient town of Corropoli, and race that was supposed to be a regional celebration over the next three days, may become another sad chapter in cycling's chequered history.
Peter Maniaty remains in Corropoli, not entirely sure what happens now. Stay tuned.