This latest instalment of Peter Maniaty's ongoing series detailing Australia's best places to ride includes Western Australia, Tassie and the hinterland of the NSW Central Coast.
Our quest to reveal the classic 'must-do' rides in Australia continues. This month, we hear from two very different – but equally passionate – road cyclists on opposite sides of the country.
Matt La Borg is a roadie-come-gravel guy (groadie) based on the Central Coast of NSW. Recently retired Brian Harris is a proud sandgroper from Perth who's also spent plenty of time riding in and around other parts of Australia. At the end of the series we will be publishing our official Top 50 and we'd love to hear what rides you think belong in the list.
Brian Harris, Perth
1 Swan River Loop, WA
This is a regular route used by many local cyclists, generally leaving from under the Narrows Bridge near the Perth CBD heading west across to Cottesloe, before following the coastline down to Fremantle. The return trip hugs the river, with the final leg into the city along a well-maintained shared path with the beautiful Swan River on your left as you cruise along at good pace.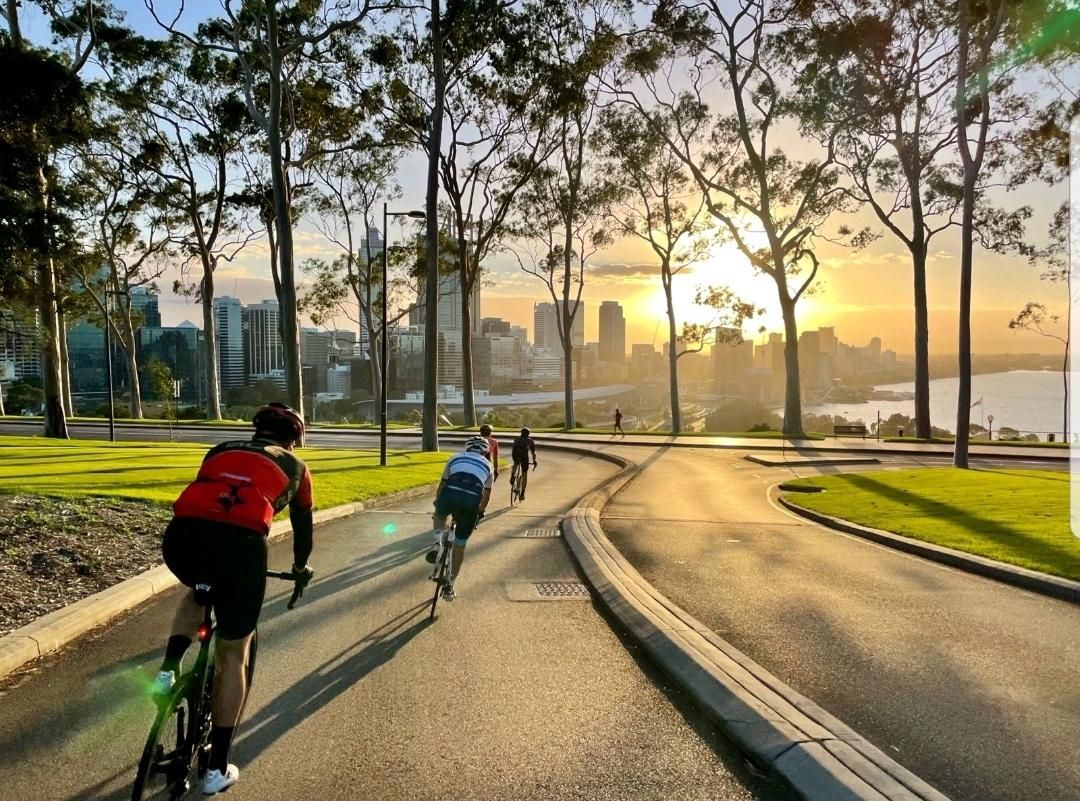 There are many coffee-stops along the way and always plenty of groups, so if you get dropped you can join another group, or if you get passed you can often hook into a faster group and get a tow. The standard loop is around 53km with 295m of elevation. A nice variation is to add in Shelley via Deep Water Point for 70-75 km.
2 Lemnos Loop, WA
A great option for Perth riders looking for a shorter circuit with some climbing. The main ride starts at Canning Bridge and heads into the city to pick up riders at Narrows before heading west, similar to the River Loop. Once you arrive at the Stirling Highway, cross under the railway underpass and head through Claremont and Daglish, arriving in Subiaco at the entrance to beautiful Kings Park.
There are a couple of nice hills along the way with one being Lemnos Road. Through Kings Park you can take the easy option of just navigating around the edge until you arrive at the escarpment overlooking the city and Swan River for a quick descent into city for coffee. Or for a bit more climbing, there are numerous other routes within Kings Park.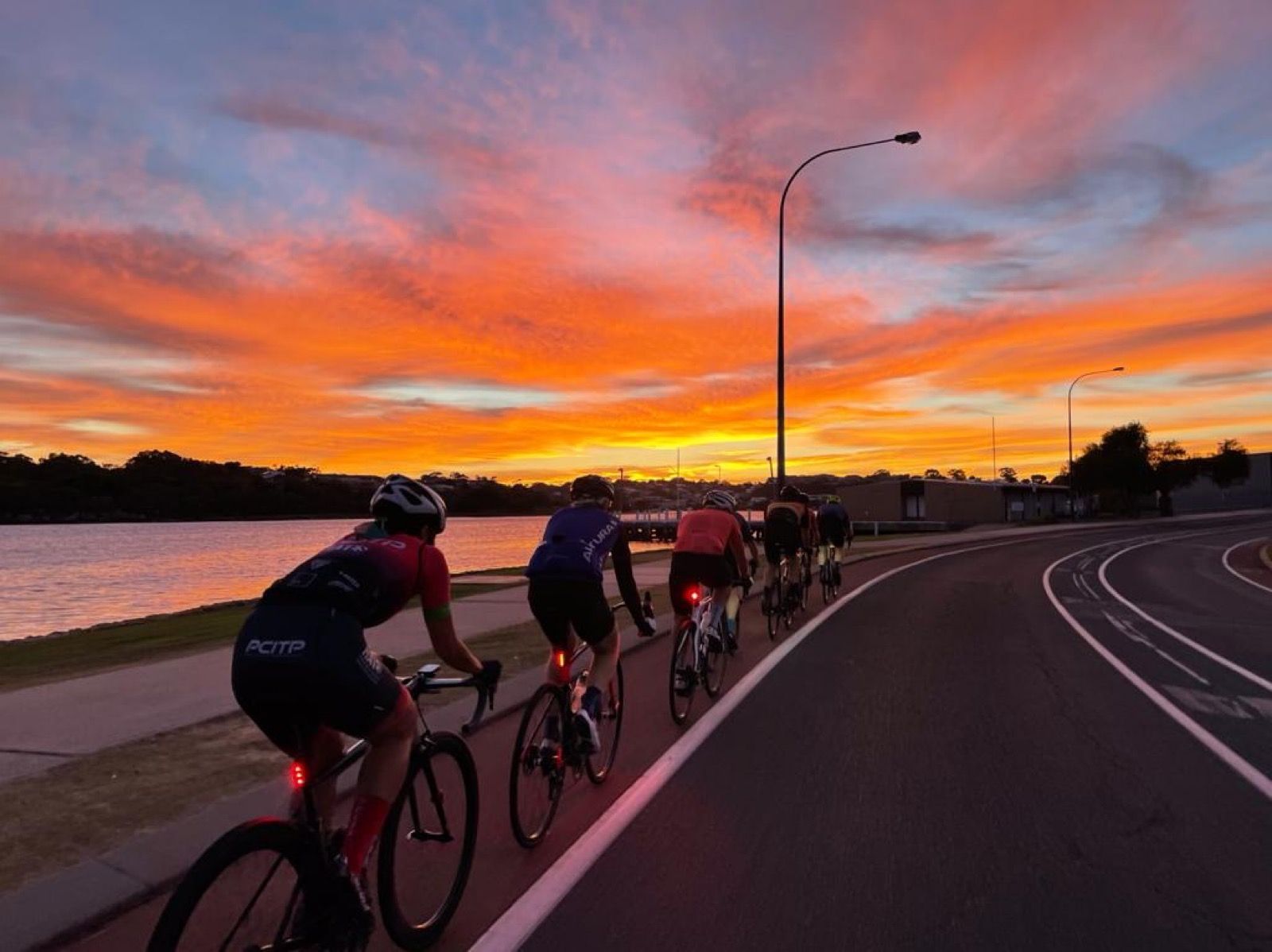 3 Kalamunda via Zig Zag, WA
Starting at Claisebrook train station near the Perth CBD, it's pretty flat as you ride north-east, heading towards Bushmead Road. The first taste of hills arrives as you reach Ridgehill Road, a solid little climb that takes you to the entrance of Gooseberry National Park and the zig zag climb. Zig zag is an old train route up the hill so it follows a pretty easy gradient and you can maintain a reasonable pace. When you exit the National Park, you continue climbing until you arrive in Kalamunda.
Heading home there are a few options, but I prefer the Welshpool Road decent from Lesmurdie. The road has double lanes and the surface is a good quality hot mix with corners smooth and sweeping. It's both exhilarating and a bit scary as you hit maximum speeds of 80+ km/h. All up it's around 63km with 540m of elevation. Always a great morning out.
4 Kalamunda via Welshpool Road and Pickering Brook, WA
Again starting at Claisebrook train station, this is a longer Kalamunda ride at roughly 100km with 1400m of climbing, headlined by the grind up Welshpool Road which, for us older guys, often slows to almost walking pace.
From Welshpool you head out towards Pickering Brook where I usually take a deviation loop through Canning Mills and Karragullen arriving back in Pickering Brook before heading over to the climb into Kalamunda, across to Lesmurdie and then back down the fast Welshpool Road descent and into the city. The scenery includes plenty of orchards and native bushland. Challenging but enjoyable.
5 Hobart Loop including Kunanyi/Mount Wellington, TAS
I just love riding in Tassie and was lucky enough to complete this tough 100km route earlier in 2022. Starting in Hobart it heads along the coast through Sandy Bay to the first major climb at Bonnet Hill, then out to the point at Tinderbox Beach. At Margate you head inland, arriving in Ferntree for the climb up to Mt Wellington. It's one of the hardest climbs I've done in Australia with around 900 metres in 10km. No false flats, no respite, straight up the whole way. After the climb, take a short rest and then it's back down with handlebars gripped tightly and brakes applied pretty much all the way. Why do I like this ride? It's bloody hard with around 2,200m of climbing, but the scenery is fantastic and, now it's done, I've ticked it off my bucket list!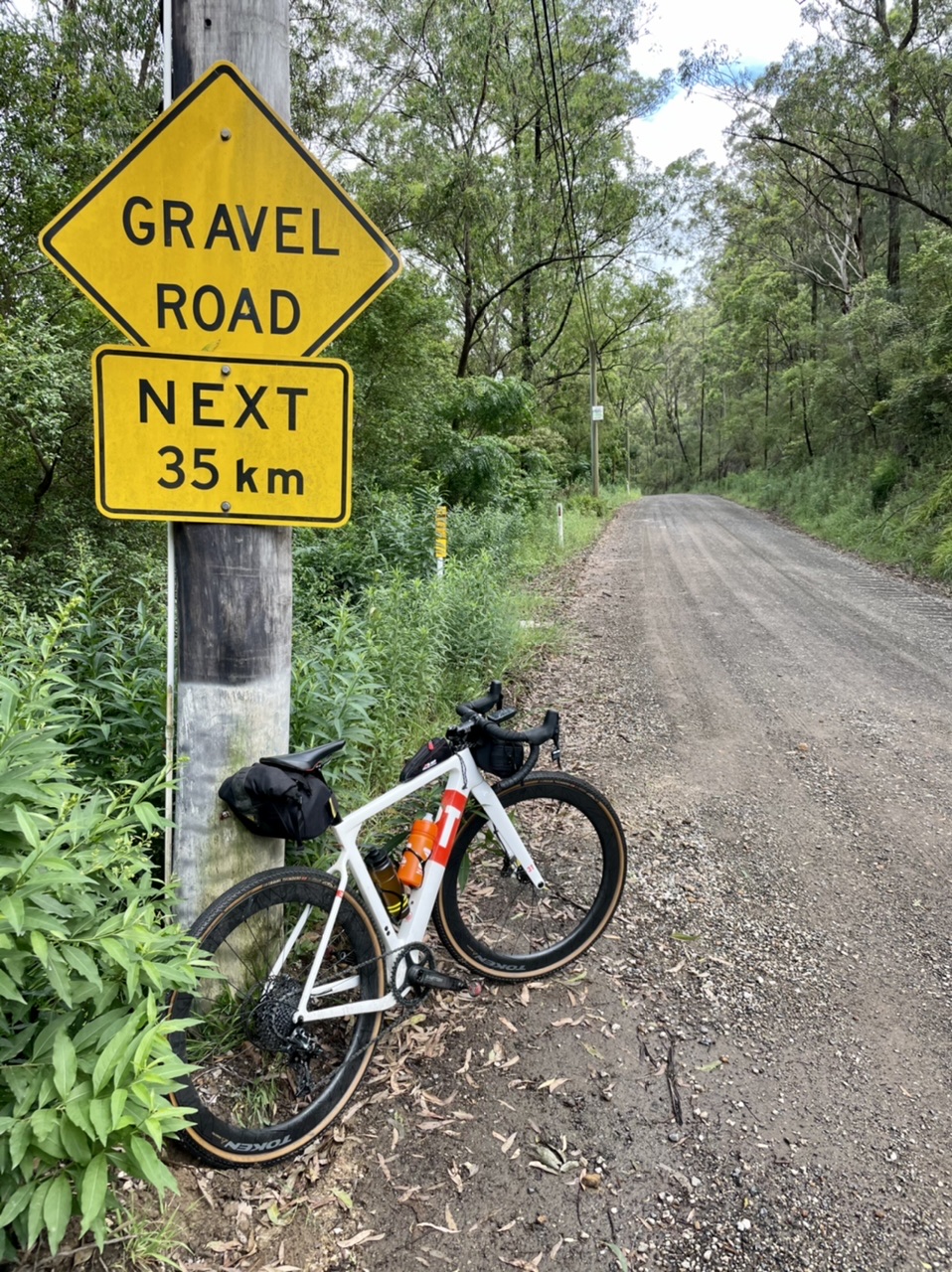 Matt La Borg, Central Coast
1 Laguna Gravel Grind, Wyong, NSW
A total classic for any groadie including Cedar Brush, the best dirt climb on the Central Coast. It has loads of undulations and descending to get stuck into with coffee and a croissant at The Great North Trading Post, then back via the Murrays Run climb.
2 Bathurst & Blayney, NSW
This is the old Blayney to Bathurst route. It features the Rockley Mount Climb (5.8km at 4.5%) at the end of a picturesque loop of Blayney and surrounds, followed by a fast swap off section back into Bathurst and iconic Mt. Panorama.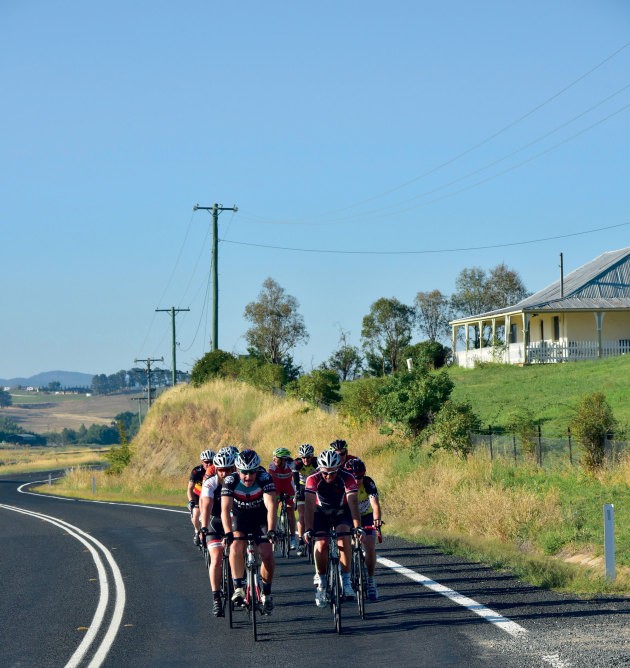 3 Three Gorges, NSW
This is a must-do ride for Sydney locals and visitors alike, with three solid climbs and descents of roughly 4km each at 5% gradient. The route features some fast-flowing sections, beautiful National Park vistas plus a whole load of leg pain.
4 Kingscliff, NSW
Featuring one of the toughest climbs I can think of, this super scenic ride takes you from the coast at Kingscliff up to Mt Warning and back. Just thinking about it makes the hairs on the back of my neck stand up with a 2.27km section at nearly 10% [the full Mt Warning Road climb segment is 4.4km at 7.8% – Ed]. Don't forget to stop in for a pie at Uki's.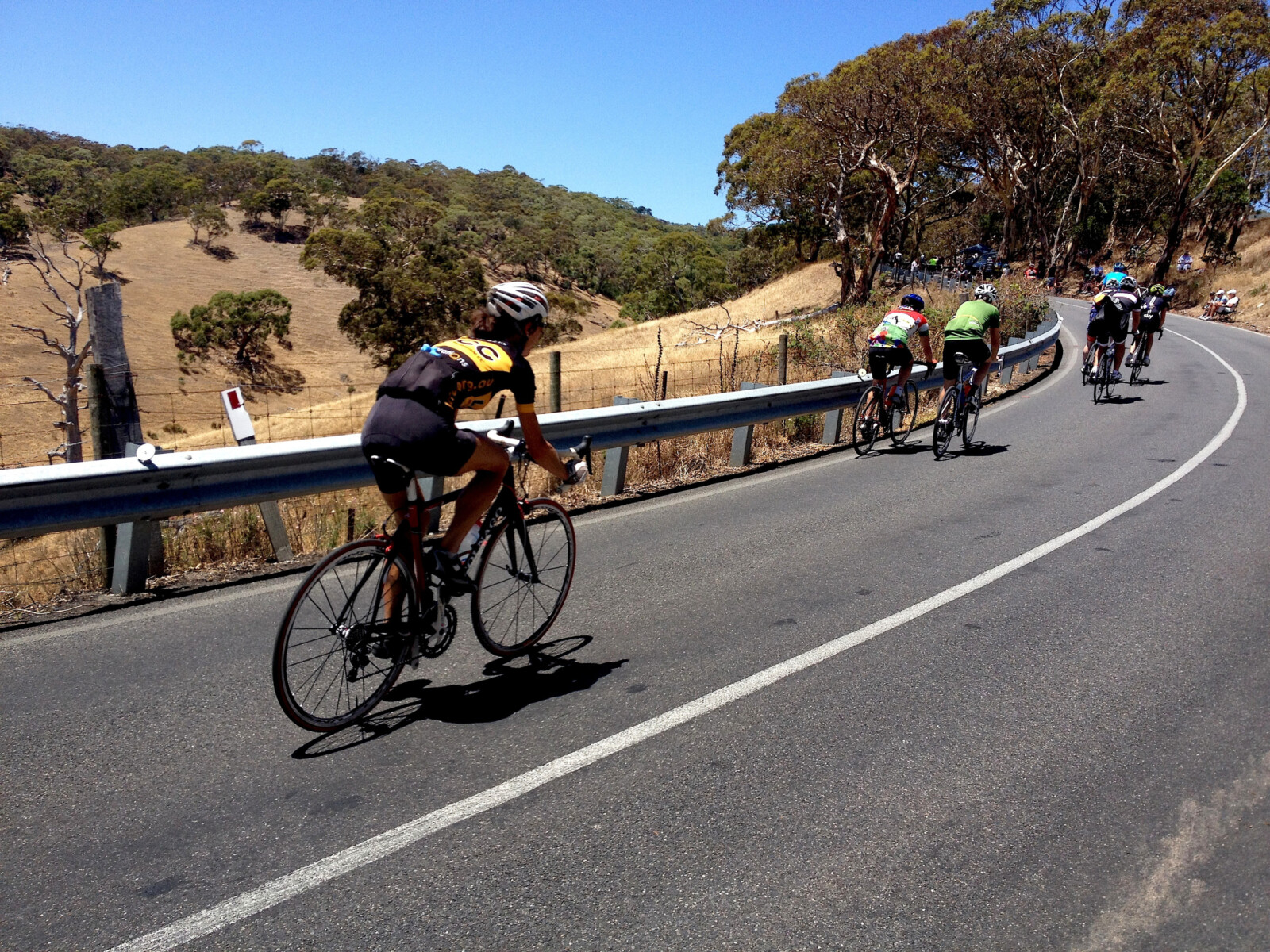 5 Checker Hill, SA
Starting from Adelaide city this is one of my all-time favourite rides, both challenging and picturesque. Gorge Road gently winds up to the dam (Millbrook Reservoir) through the Adelaide Hills, with the main pinch starting about 5km later on Checker Hill Road. Cresting the hill is an awesome achievement, averaging around 14% for 600m.
HAVE YOUR SAY
What are your all-time favourite Australian rides? Have your say on our social media channels. Or comment on the Bicycling Australia website below.