Less than 1 year ago he nearly died after a sickening incident that saw him crash head first through the back window of a team car while racing the Coppa della Pace in Italy.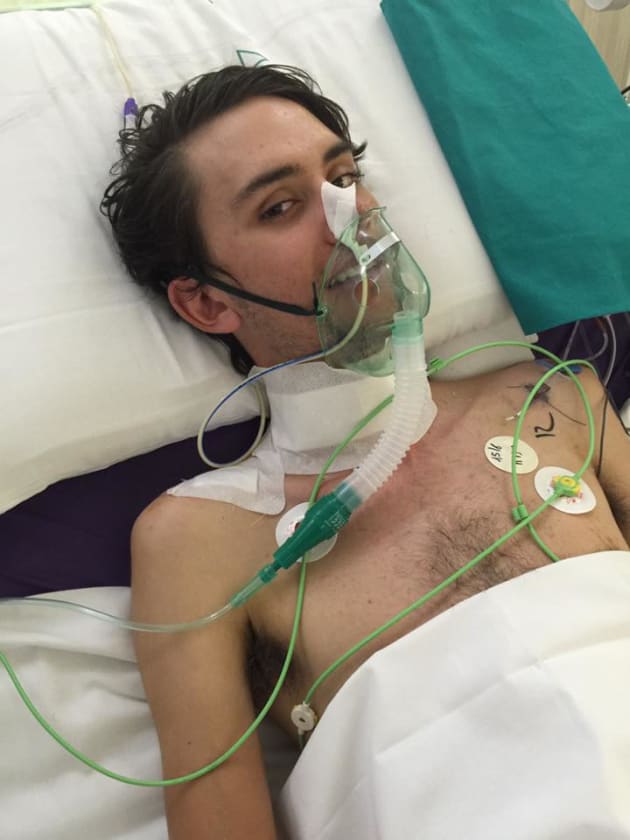 His injuries included a lacerated neck, severed carotid artery and jugular vein after hitting a team car at speed – he spent the following two-weeks in intensive care in an Italian hospital. Doctors looking after Keagan Girdlestone said the teenager was lucky to have survived the massive loss of blood. His cycling career appeared over in a split second.
But Keagan Girdlestone, now 20yo, is a fighter in the true strength of the word.
Originally from South Africa, and now living in New Zealand, he was signed to international outfit Team Dimension Data when the crash occurred. Rated one of the standout riders of his generation, the eyes of the cycling world were fixed upon the young star.
Just like his riding ability, Keagan's recovery has been nothing short of spectacular. He recently competed in New Zealand's 100km Le Race, an event he was youngest-ever rider to win, back in 2014. But that's nothing compared to what he did next.
Keagan Finishes Grafton To Inverell
Arriving in Australia on Thursday, Keagan completed Saturday's iconic Grafton to Inverell 228km road race. He represented NRS outfit Team Ultra Racing and finished the challenging event in the mid-field just over 30 minutes behind the race winner.
"I really believe I'm ready for this," said an ever-upbeat Keagan from his home in New Zealand prior to flying to Australia.
"I've had an awesome block of training with solid 30 hour weeks in the lead up. I've gained movement and dexterity in my right arm and I'm lean and super hungry to get back into the NRS for this race. It's a really competitive level of racing and I just want to ride."
Due to the nature of the graft in his neck, Keagan was initially restricted to keep his heart rate below 145 beats per minute at all times. After months of steady training under this limitation, doctors removed the restriction 6 weeks ago.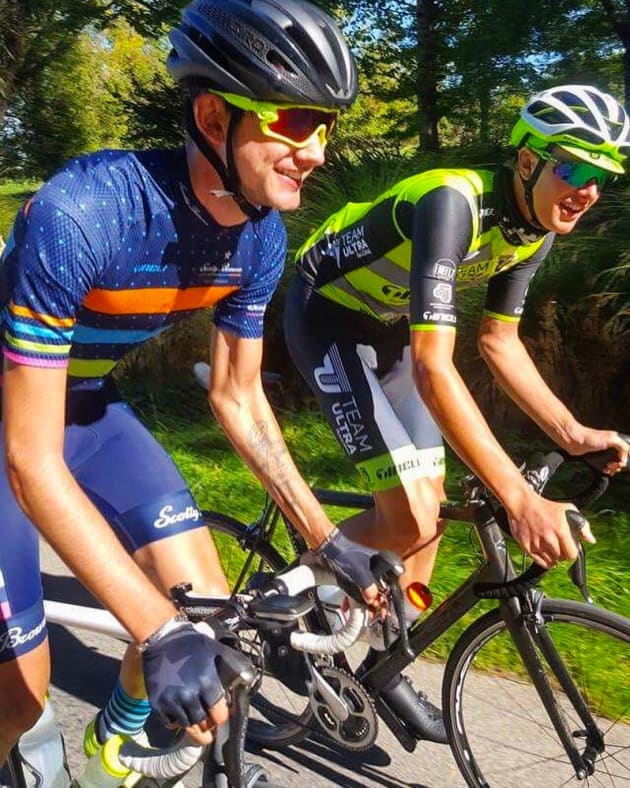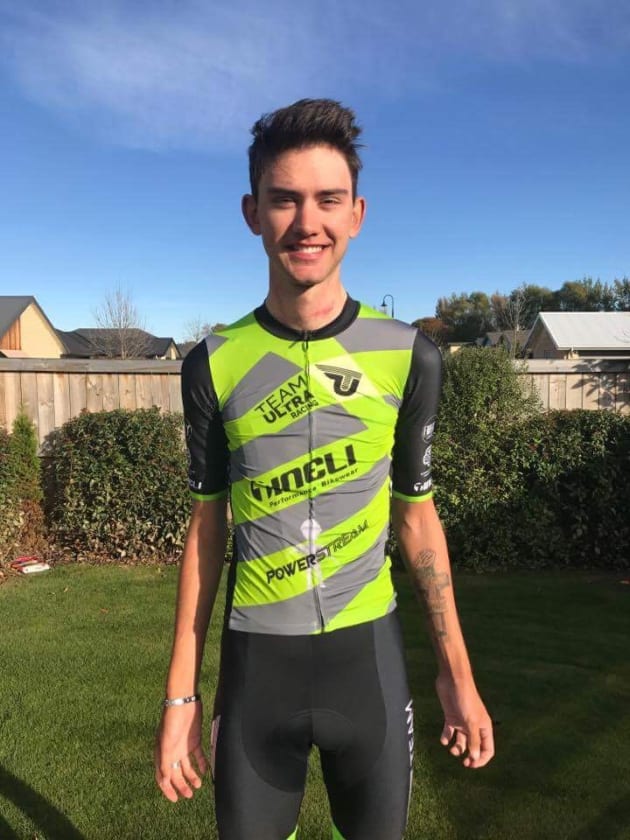 Ambitious yet realistic, before the race Keagan said his sole objective was to finish the gruelling event that included more than 3300m of climbing.
"This is just another piece in the comeback puzzle. That said, since my crash, I've become notorious for wanting to over achieve so the not-so-secret secondary goal is to finish with the bunch – or what remains of it!," he said.
"I'm not going in as a favourite rider nor as a supported one. There's no pressure to perform, so I am going to just enjoy it."
Newest NRS Team To Host Keagan
Keagan was a guest rider with the newest squad in the National Road Series- Team Ultra Racing. Zak Naumcevski, owner/ manager of the fledgling team, said he and the squad were thrilled to be riding alongside Keagan.
"The team are really looking forward to meeting him," he said.
"Keagan has inspired us, his journey has been nothing short of spectacular, and we want to offer our full support to his continuing rehabilitation. It's a great opportunity for him to come out to Australia and race alongside his good friend Richard Lawson – hopefully we can make his trip as enjoyable as possible."