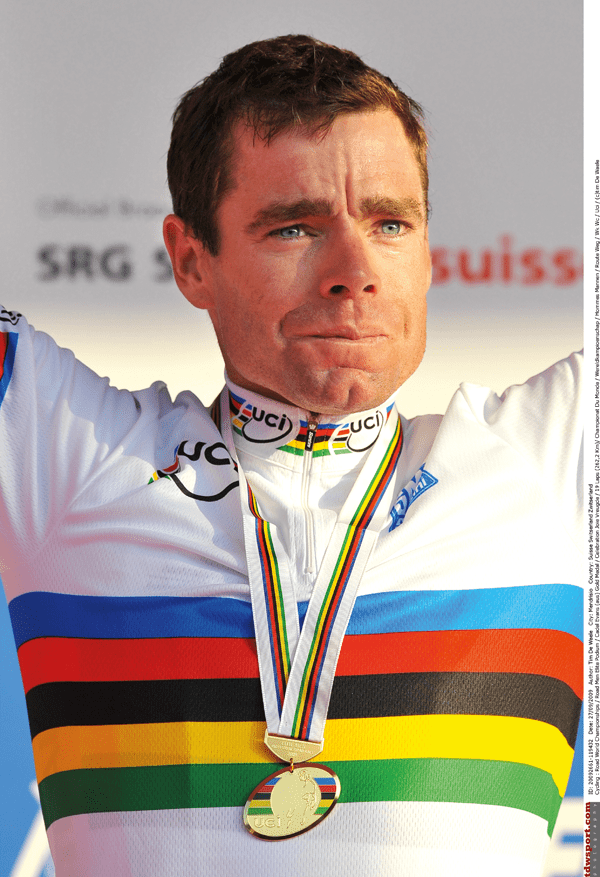 As a young junior on the Aussie MTB scene, it was startlingly clear that Cadel Evans had something special. Picked up by Team Apollo, he excelled at both downhill and cross-country, although XC was his forte.
As a multiple national champion in the junior ranks, his lap times were often faster than the best of the elite men. He then collected a silver medal at the 1994 U19 WorldMTBChampionships and at just 17 years of age finished fifth in the senior ranks at theCairnsround of theUCIWorld Cup—this kid had one hell of an engine under the hood!
What followed was a six year career as one of the worlds best XC mountain bike riders, winning the World Cup Series in 98 and 99, as well as two silver medal rides in the U23 World Championships.
Throughout this time Evans dabbled on the road and successfully blew everyone away on Mt Wellington in the 1998 Tour of Tasmania. His effort destroyed established pros like Neil Stephens and his power output figures stunned AIS sports scientists. Aged just 21, he produced six watts per kilogram of body weight during 12km climb. Sceptical of such figures, the AIS had him tested in Canberra where he proceeded to replicate the performance in the lab—he even had to do it twice as they couldn't believe it!
According to AIS sports scientist Dave Martin, his test figures were the best he'd ever seen, and that includes data from seven times Tour winner Lance Armstrong.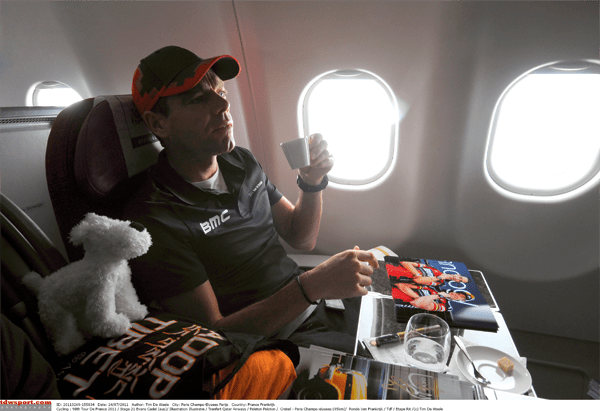 Turning full time to the road in 2001 Cadel announced his arrival by winning the Tour of Austria and wearing the Maglia Rosa for a day in the high mountains of the 2002 Giro d' Italia. From there his progression has been consistent, although interrupted intermittently by what seemed to be an unfair share of injury and team troubles.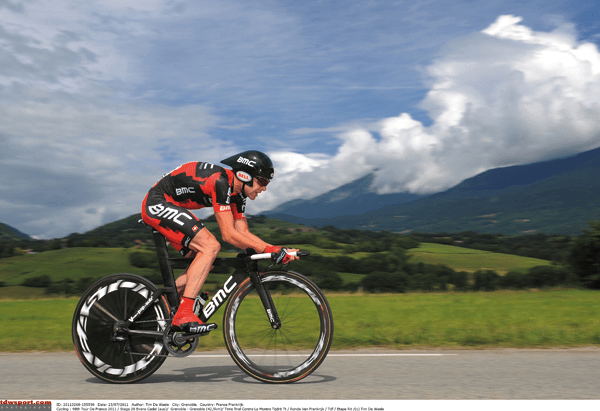 Born with remarkable physiology, Cadel's crowning asAustralia's first Tour de France champion is the culmination of 20 years of racing history. Here's a snapshot his career highlights…
1993
1st U17 XC AustralianMTBChampion
1994
1st U19 XC AustralianMTBChampion
2nd U19 XC Mountain Bike World Championships
1995
3rd U19 XC Mountain Bike World Championships
3rd Individual Time Trial Junior World Championship
1996
1st XC AustralianMTBChampion
3rd U23 XC Mountain Bike World Championships
9thAtlantaOlympics,MTBCross-Country
1997
1st XC AustralianMTBChampion
2nd U23 XC Mountain Bike World Championships
1998
1st Mountain Bike World Cup
1999
1st Overall Tour ofTasmania
1st Young rider's competition, Tour Down Under
1st Mountain Bike World Cup
2nd U23 XC Mountain Bike World Championships

2000
7th OlympicMTBCross-Country, Sydney
2001
1st Tour ofAustria
2002
1st Stage 5, Tour Down Under
1st Stage 1, Settimana Ciclistica Internazionale
1st Stage 4, International UNIQA Classic
1st Road Time Trial, Commonwealth Games
2nd Road Race, Commonwealth Games
2004
1st Tour ofAustria
2005
8th Overall, Tour de France
2006
1st Tour de Romandie
4th Tour de France (revised after Floyd Landis was disqualified)
2007
UCIProTour Champion
1st Test Event Beijing 2008
2nd Tour de France
2ndDauphineLibere
4th Tour ofSpain
2nd Tour ofPoland
4th Tour de Romandie
6th Giro di Lombardia
7th Paris-Nice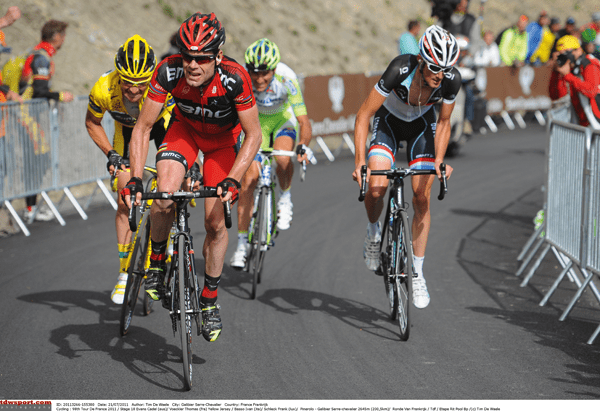 2008
1st Settimana Internazionale Coppi-Bartali
2nd Fleche-Wallone
2ndDauphineLibere
2nd Tour de France (stages 10-14 Maillot Jaune)
3rd Ruta del Sol
5th Olympic Time Trial
7th Liege-Bastogne-Liege
16th Olympic Road Race
2009
Road World Champion
2nd Critérium du Dauphiné Libéré
2nd Coppi-Bartali
3rd Vuelta a Espana
4th Vuelta al Pais Vasco
5th Fleche-Wallone
2010
1st Stage 7 Giro d'Italia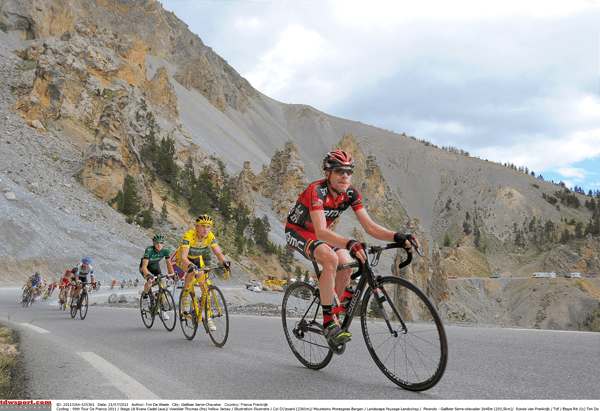 1st Fleche Wallone
3rd GP de Wallone
3rd Tirreno Adriatico
5th GP Insubria
5th Liege-Bastogne-Liege
6th Critérium International
6th Tour Down Under
2011
1st Tirreno-Adriatico
1st Tour de Romandie
1st Tour de France
How it Unfolded
In his past attempts at winning the Tour de France Cadel Evans has been dogged by injury, doubtful team support and a certain fragility. This year couldn't have been more different. His team was strong, he was able to avoid the more serious crashes and he raced in a calm and confident manner. Here's how it all unfolded.
Stage 1: Alberto Contador is put on the back foot by crashing with Maxim Iglinsky. Evans avoids the crash to finish in second place behind Phillipe Gilbert. He puts three seconds into the Schlecks and1:20into Alberto Contador. Evans dons the Green Jersey.
Stage 2: Despite not being one of the favourites for the Team Time Trial,BMCshow a statement of intent, finishing second. Cadel moves into second place on GC, one second behind Thor Hushovd.
Stage 4: Having lost further time during the Team Time Trial, Alberto Contador makes a break for the finish line. Cadel counters takes the stage win and inflicts a psychological blow on the Spaniard. The Schlecks lose valuable seconds.
Stage 9: This day is marred with crashes to Vinokourov and Flecha. Wiggins is out of contention with a broken collarbone and Thomas Voeckler takes the Yellow Jersey. Cadel is in third place, three seconds ahead of Frank Schleck and 11 seconds ahead of Andy. The pattern for the Tour is now set.
Stage 12: The first big Pyrenean stage sees all the contenders strut their stuff. Frank Schleck attacks and moves into second place. Cadel is third at2:06behind Voeckler. Contador is seventh at four minutes.
Stage 16: A big day in the foothills of theAlps. Evans, Contador and Samuel Sanchez go up the road leaving the Schlecks behind. Cadel gains another three seconds on Contador and importantly,1:09on Andy Schleck. Cadel moves back into second place1:45behind Voeckler, four seconds ahead of Frank Schleck and1:48ahead of Andy.
Stage 17: Contador sees the Tour eluding him so goes on the attack. He attacks again on the descent to Pinerolo but is caught just before the finish by a group containing Evans and the Schlecks. Cunego and Basso lose time and are out of GC calculations.
Stage 18: Andy Schleck attacks early on theCold'Izoard. He puts four minutes into the chasing group before Evans reacts to bring the gap back, only losing2:15at the finish. Andy moves into second place, Frank Schleck moves into third, four seconds ahead of Evans. Contador loses more time, sitting in seventh.
Stage 19: All eyes are on Andy Schleck, wondering if he has anything left in his legs after the previous day. But it is Contador who attacks on the Telegraph and stays away until the top of L Alpe d'Huez. Cadel has a mechanical problem and looks doomed. He dominates the chase group, catching the Schlecks before the bottom of the final climb. He holds his nerve up the hairpins, losing no time to the brothers. Andy Schleck moves into yellow. Evans sprints at the end but despite gaining a couple of seconds on Frank Schleck, is awarded the same time.
Stage 20: Despite any concerns, Evans completely obliterates his rivals reording the second fastest climb of the day. Andy Schleck finished2:31behind Evans with Frank a further four seconds back. An Australian had just won the Tour de France.