He is Australia's Energy Minister, the Federal MP representing the Southern Highlands, a passionate cyclist, and preparing to saddle up for the ultimate challenge – the 175km Maxi Classic at the 2018 Bowral Classic this coming Sunday.
The Honourable Angus Taylor was recently promoted to serve as Energy Minister in the Morrison Government after serving as Minister for Law Enforcement and Cybersecurity under Malcolm Turnbull's leadership.
Somehow managing to balance his busy Ministerial duties with training and preparation for one of the most gruelling Gran Fondo courses ever, Minister Taylor explained the challenges of his Cabinet / work / family and life balance.
"It is a challenge, but I know I work better if I exercise," he told Bicycling Australia. "Fitness has always been a big part of my life … and innovations like Zwift have been a godsend for time poor cyclists. For me, a quick 30 minute blast on the trainer in my office would be equivalent to an hour or two on the road."
Balancing Work With Training
A strong supporter and previous participant of the Bowral Classic, we asked how his preparation and training was going for this year's longer event.
"I'm counting on the residual miles from Pollie Pedal earlier this year," Minister Taylor told us. "We did about 1000km in a week from Melbourne to Canberra, taking in spectacular country and meeting fantastic communities while raising funds for Soldier On.
'Home In Time For Dinner'
"But I've kept the legs ticking over since on the trainer and catch up as often as I can with bunches from Goulburn and Camden. The 175km will be a big test, no doubt, and that last 20km or so back up into Bowral will hurt. But I'm very excited the ride goes through many villages in my electorate so that will spur me on."
And does the Minister have a target time or specific goal in mind? "To be home in time for dinner," he said with a laugh.
So far as balancing ministerial and electorate duties with family life – and then fitting in on-bike and training time, Minister Taylor said having a supportive family was absolutely vital to continuing to pursue his passion for cycling.
"I'm very lucky my kids and wife Louise are very accommodating, but she has one rule – that I don't shave my legs," he said.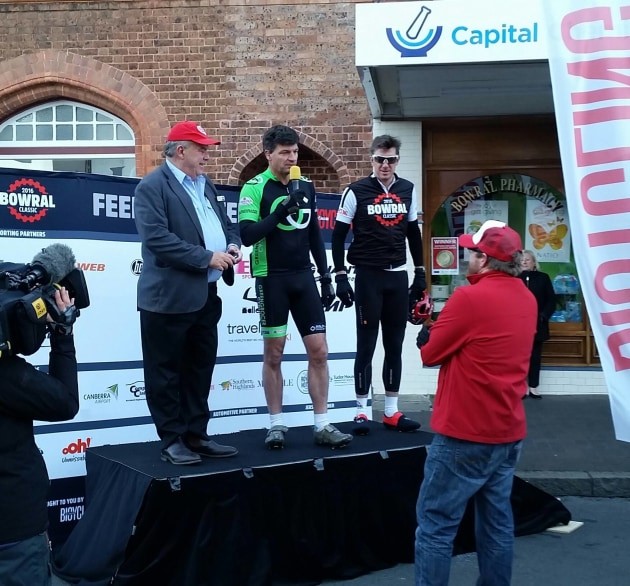 And his advice for others who may be struggling to find a balance between an enormous workload and precious bike time?
"Everyone's circumstances are different and we all have busy lives, but when it comes to health we shouldn't compromise," the Minister told us.
"Something is better than nothing. Whether it's a morning walk, a yoga class, playing cricket with the kids in the park … we should all strive for some form of regular physical activity and make the most of the opportunity when there is time. I always pack shorts and running shoes when I travel so I can get away for a quick jog between meetings or during a break."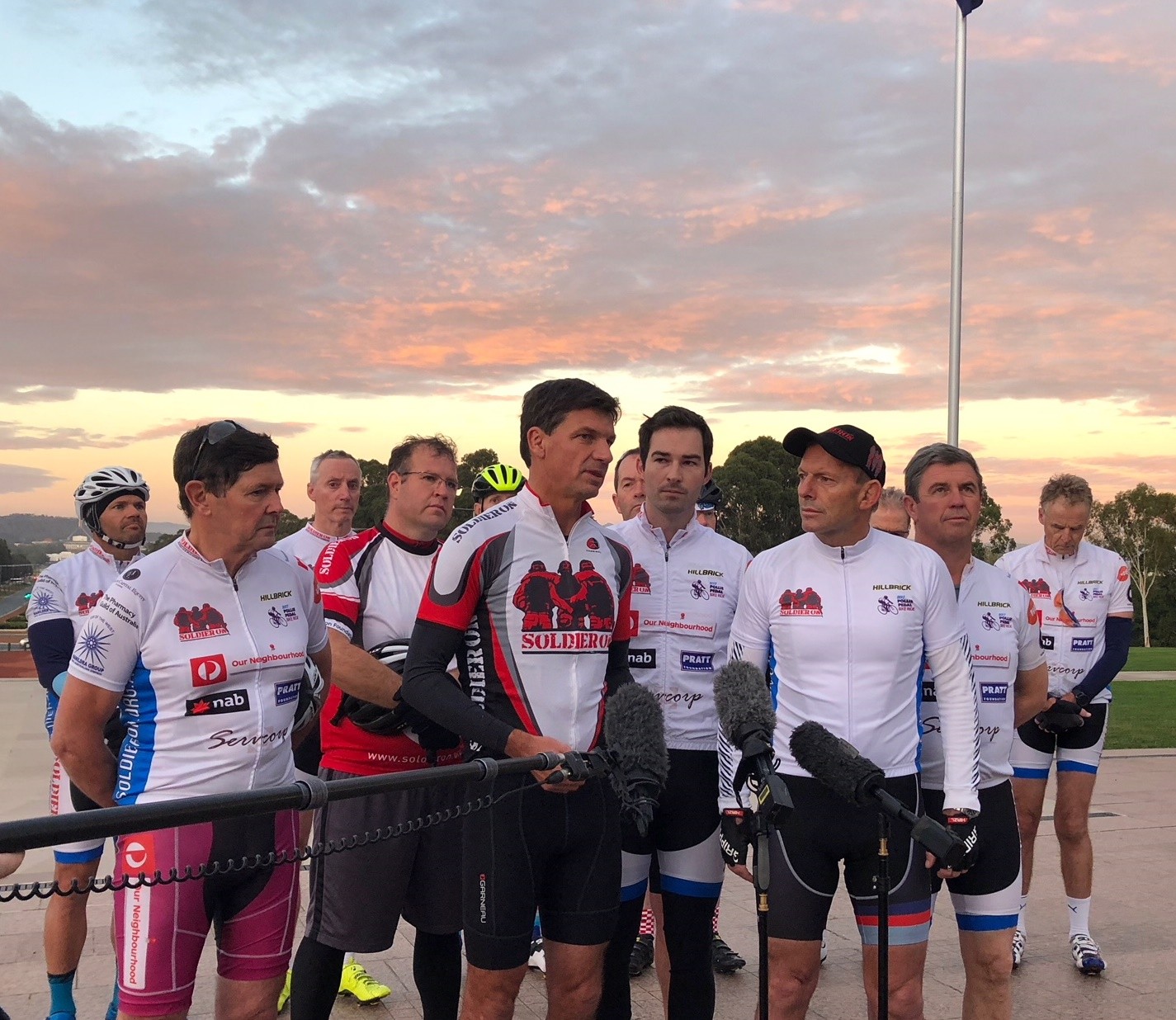 The Southern Highlands is a region Angus Taylor is particularly passionate about and the Bowral Classic is an event the region – and himself – have warmly embraced. We asked what this third annual Bowral Classic meant for the Highlands.
"In just a few years the Bowral Classic has become iconic and that's due to brilliant marketing and a supportive Highlands community," he said.
"During the Bowral Classic weekend there will be several thousand of us and incredible economic spin-offs for the region as a result. And I know from talking to riders last year, many return for day trips or weekend getaways after discovering new places, new attractions while on the bike. So the benefits are sustained throughout the year and are felt across the region."
Minister Taylor's Tips For Bowral
He knows the region very well, so what are Minister Taylor's final tips for those making final preparations for Bowral this week?
"Expect a chilly start. Bring some warmers and a light jacket," he said.
"And don't forget the mechanical checks like making sure those bidon cage screws are secure and pedal cleat bolts are tight. Fresh batteries for the power meter and fully charging the computer is a good idea too."
With the third annual Bowral Classic taking place over the weekend of October 20/21, you can follow all the action via the Bicycling Australia and Bowral Classic Facebook pages and other social accounts – just search #BowralClassic for the latest!