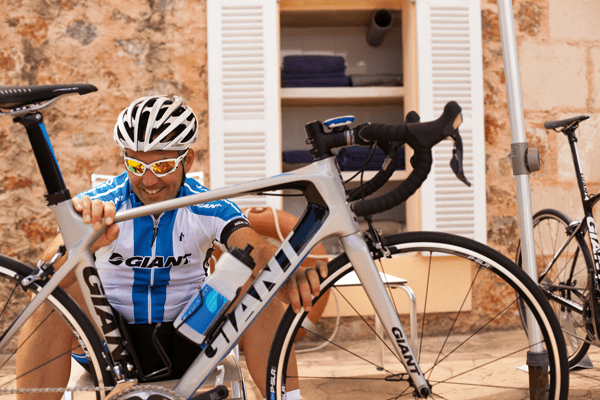 It doesn't feel like three years since Giant released their TCR and Defy range of bikes. A lot has happened since then, the Taiwanese company in my opinion completely and utterly lost its 'dag tag'. I remember years ago having a friend who worked in a bike shop that sold Giant saying he would never have one. He said they're ugly, and they're like a certain part of your anatomy, i.e.; everybody has one. That friend is now riding a Giant TCR and wouldn't have anything else. In fact, when I told him I was going to the release of Giant's new range he was genuinely excited, wanting to know what they would have in store.
He wasn't the only one. When I rode the bikes Giant put us on back then I was truly blown away by their excellence. The company hadn't just taken a step up, they'd taken a leap. As a friend of mine from a British magazine said when we met in Spain, "I'm wondering how they're going to improve on what was my favourite bike in 2010." Those bikes were stiff, responsive, comfortable and importantly, Giant had taken steps to improve the paint work and decals on the bike. This has made the bikes very desirable machines.
So have Giant upped the ante yet again? Lets have a look.
What's New?
What's New? In a word, plenty! I'll deal with each change one by one, but for a quick summary, the bike series stays the same, i.e.; TCR, Defy Avail and so on. All the models, with the exception of the women's series follow the same hierarchy; Advanced SL 0 is the top-of-the-line, followed by Advanced 0 and the Composite 1. The womens' bikes begin at the Advanced 0 level. Each bike has had significant improvements in design and manufacturing process and the Defy also gets a top-of-the-line race version called the Defy SL to sit side-by-side with the TCR SL. To improve front-end stiffness they've released a new standard in headsets, the 1 ¼ x 1 ½. The female range has also been improved for better fit and handling. Each carbon fibre model comes standard with Giant's Ride Sense integrated bike computer. This is located in one of the chainstays and sits flat against the frame. These are compatible with any ANT system computer and if you don't want to use it a special plug is available.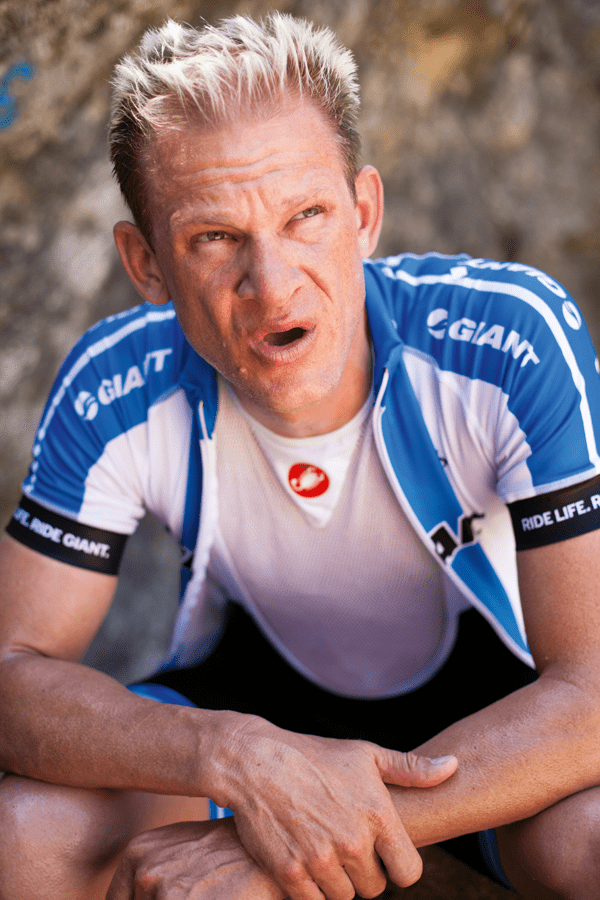 And for the past few years Giant have gradually been rolling out their parts and accessories line. For the most part this has involved Giant branded stems, bars and the like. But they've made huge steps in this area releasing a range of wheels, including a deep-dish carbon wheelset and also a range of race tyres. Let's examine some of this in more detail.
TCR and Defy-Starting at the Top
You may be wondering why there are two sets of bikes when I've said "Starting at the Top"? The reason is that the Defy is now on equal level to the TCR race frames. The materials and manufacturing processes are identical, only the geometry is different as well as some extra compliance built into the seatmast. To my mind, this is a bold statement on the part of Giant. Many companies, Giant included, have had relaxed geometries in their bike range such as the Defy and before that OCR. The idea is that not everyone is comfortable or able to reach their full potential on a race geometry frame, so another high quality frame with more upright geometry is made available instead.
The trouble is, in many people's mind these upright frames are not seen to be as good. Whether it's an image problem or something else, I don't know. But I suspect if you were able to get a look at the sales figures for all the manufacturers who provide these two options, you'd find that the upright geometry bikes haven't sold as well as the pure race geometry. I'm predicting that this will change with the new Defy SL. It's a big call, but with this model I believe Giant are moving close to the 'perfect bike'.
What's so good about it? Well, each frame manufacturer around the world is always looking for the perfect balance between stiffness and comfort and Giant are no exception. They receive a vast amount of rider feedback through their sponsorship of the Rabobank Racing Team, indeed, the two work very closely on ways to improve the bikes. According to Giant's International Marketing Manager, Andrew Juskaitis, every bit of feedback they get from Rabobank revolves around the frame being stiffer and more responsive. When they want to go, they want the bike respond immediately. The guys at Giant have achieved this in several ways. Firstly, through a stiffer bottom bracket. Giant call this Power Core Technology and it revolves around a BB86 bottom bracket. This year, they have done away with the aluminum BB cups, replacing them with carbon and building a larger core around the BB. A bigger BB means a bigger down tube, which Giant call MegaDrive. In fact, these tubes have been getting bigger and stiffer every year, again as a direct result of Rabobank's feedback. This leads us to the carbon. Giant are I believe, the only manufacturer who weave their own carbon, which gives them complete control over the process. Chief Engineer Bill Miller says, "Can we actually plan and prepare ahead of time so that no matter what the rider throws at it, the bike will be ready? We all know what it's like, you're riding in a bunch up the hill and suddenly you hear a click and it's someone shifting down ready to attack. Can we make it so that you, the rider will have no concerns, you'll know that you're able to follow the move and jump right on his wheel? Or just the confidence do descend down a mountain pass. Can we design the bike so that you know it's just so much better and you can have that confidence that your bike is better than any other one out there?"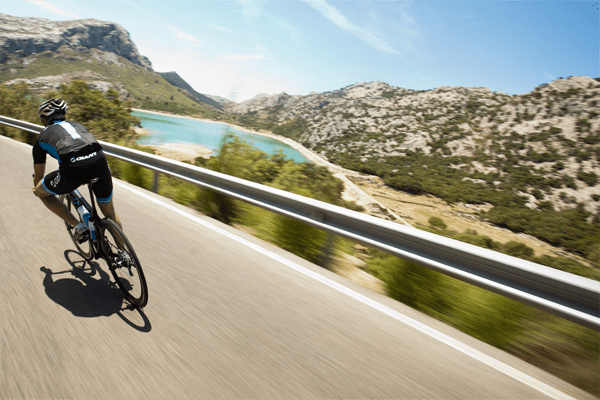 Let's see.
Similar to the previous incarnations, the SL range of bikes have the highest level, in 2012, using Advanced SL Nanotube technology. The next level of bikes down, Advanced, use T700 carbon, while the Composite level use T600. The nanotube technology is particularly interesting where nanotube beads are impregnated within the carbon fibres to bond with the weave and prevent brittleness. Giant claim that the process increases strength by 14%.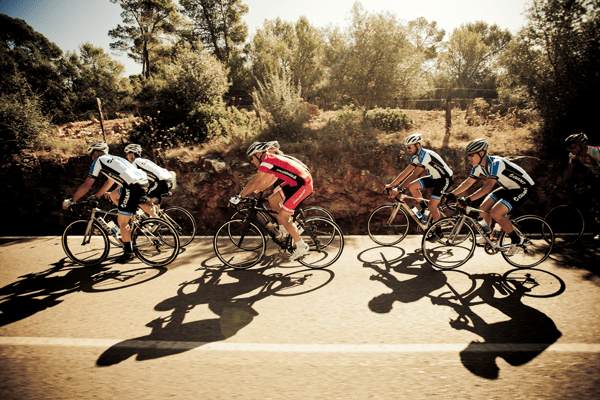 But the big thing here in my opinion is the changes in the layup, a process Giant call, refreshingly unimaginatively, Carbon Fibre Technology, or CFT. As you know, a carbon fibre bike is made up of lots of different pieces of carbon that are laid up by hand cooked in a mould. It's a time heavy process, but Giant have developed a way where less, but larger pieces of carbon can be used. According to Juskaitis, "a frame is made up of hundreds of small pieces all laboriously put together. The overlap of each of those small pieces creates excess weight, and the junction of each of those pieces could possibly be a weak point. What we have achieved with CFT eliminates many of those smaller pieces, replacing them with fewer larger pieces in the front triangle. We've been working on it for the past few years and while it sounds like a simple solution it by no means is. Trying to mould up large, significant pieces of composite is one of the biggest headaches our design and manufacturing departments have gone through over the past few years. But we continued to push for it and they delivered with an entirely new manufacturing process that has reduced the overlaps and made significant weight savings as well as increasing stiffness".
Those weight savings are truly impressive; A TCR Advanced SL weighs 820g for the medium frame. A medium size TCR Advanced is down to 908g. The Defy range is even better, 799g for a medium sized SL and 894g for the Advanced model. In addition, Giant have addressed one of the main complaints regarding their range by completely redesigning the saddle clamp. These now have 25mm of rear adjustment and five millimeters in front. These clamps will feature on the entire road range.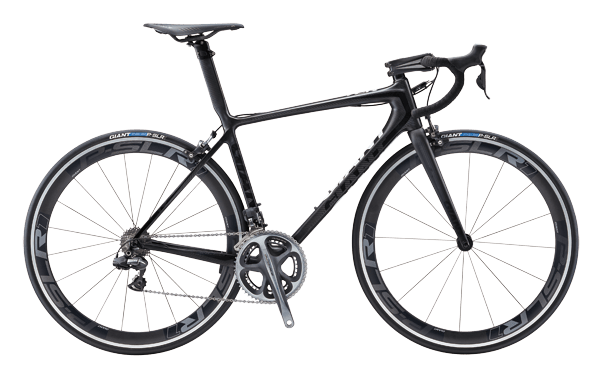 The carbon frames will all feature internal cable routing, with a more forward facing entry point, than other brands. When you go to the side it it's the down tube at an angle before heading to the BB. This isn't ideal. It creates unwanted friction. Routing it from the front of the head tube gives it a totally linear direction for less friction. The derailleur hangers are now located on the inside of the dropout, similar to many downhill mountainbikes. This gives it better alignment, makes it stronger and therefore stiffer with minimum derailleur flex.
Perhaps the biggest innovation from Giant for 2012 is the introduction of another headset standard. This is called Overdrive 2 and will involve the now standard 1 ½ lower bearing and the introduction of a 1 ¼ upper bearing. This in turn will obviously increase the size of the steerer to an inch and a quarter. We all know how much bike shops love the introduction of a new standard, but to their credit Giant have done a fair amount of groundwork to make sure there will be options for people to use that aren't necessarily from their own stable.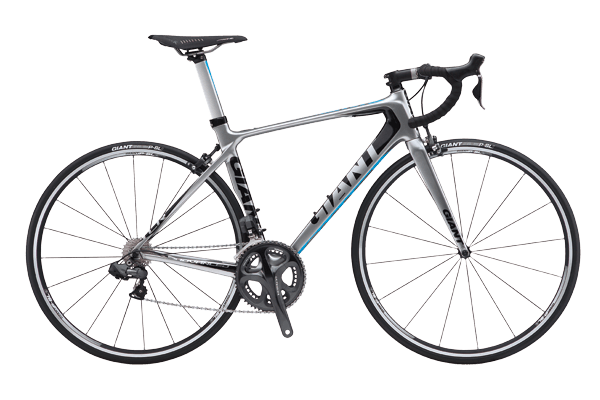 Andrew Juskaitis elaborates, "I know that in the past changes in standards has introduced all sorts of headaches, but we've done our research and have been working on this for the past year and a half and we asked ourselves, do we really want to go down this route? And the answer is yes. Because we're talking about a 30-40% steering stiffness improvement. Normally in the bike industry we see figures like five to eight per cent improvements. Here we're talking 30-40 per cent. And that's at the handlebar point, not just the steerer. We're so confident in this that we're going to supply the majority of our road and mountain bike lines with Overdrive 2 in 2012."
There's a lot of positives here. A lot of good ideas and a determination to make the best bikes possible. There was only one thing I was disappointed with and that was some of the paint jobs. When you're a global company it can be difficult to cover the different tastes from different markets. What a consumer likes in Taiwan will be different from what one in the US likes and again different to Australian tastes. In the past, before the 2009 series, I always felt that Giant really let themselves down with their paint. The emulsion itself always looked very thick and there'd be a tendency to have say, a plain black and suddenly a fluro yellow stripe. With the advent of the 2009 bikes, the head office of Giant allowed the various offices around the world to select the colour scheme, within guidelines, that they felt would work best in their own market. This worked well, but it appears to have been dropped as a policy. This is particularly noticeable with some of the medium range models, in particular the TCR Advanced 0, Defy Advanced O and the Avail Advanced 0. The paint on these three bikes took me back to the days of Giant's OCR range. OK, I know paint and colours are a personal thing, but I think it's a definite backward step given the advances everywhere else on these bikes, particularly the reduction in layup pieces. I would have thought you'd want to show this off.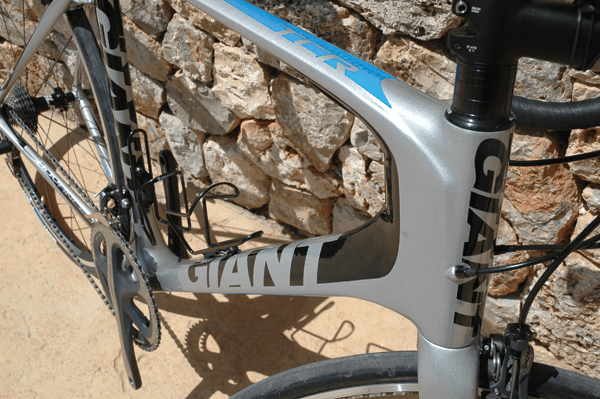 Wheels, Tyres and Components
With the new Overdrive 2 steerer system that Giant are introducing, there needs to be stems to suit. They've created two, the incredibly sexy SLR stem and the more standard looking Contact stem. The former is an ultralight carbon version, while the Contact is aluminium. Both stems are available in lengths from 70mm through to 135mm. The SLR weighs between 125 and 155 grams while the Contact weighs between 130 and 165 grams. Both stems come with shims to suit standard steerer tubes.
Wheels and tyres are a very new foray for Giant and a brave one at that. But in typical style, they've come out with guns blazing. Engineers studied the ways the individual parts of a particular wheel affect the other parts. System Engineered Performance means every rim, spoke and hub is engineered and designed with a holistic approach to improve performance.
Giant's Component Category Manager Bill Miller explains how they went about it: "What we wanted to achieve was superior aerodynamics. It also needs to be lightweight but reliable. There's no point having a super lightweight wheel that leaves you by the side of the road. But we're also thinking more and more about systems, about how the whole product performs, not just individual components. We've looked at everything from the inserts that hold the nipple in the rim, the tubeless ready tyre wall, the hub design which in turn integrates with the design of the bicycle frame.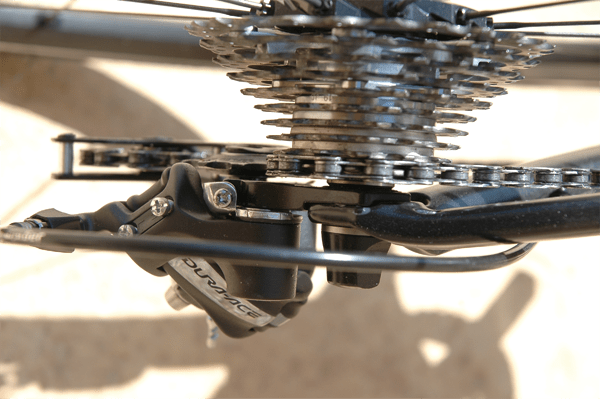 "We spent a lot of time using computational fluid dynamics (CFD) the study of how air forms around a system. We're finding there's just a single digit difference on a lot of the bikes out there in regards to pure drag. CFD allows us to keep everything consistent. "When a rider gets tired at the end of the day the angle of their body, the droop of their helmet will have far more effect on wind resistance than the shape of a wheel ever could. CFD allows us to work on an entire rider picture, not only wind direction from the front, but with varying crosswinds and all rider positions, not just a wheel in a jig.
"We've looked at aerodynamics using CFD, weight, comfort or if you like, compliance, the more comfortable you are on a bike the longer you're going to be able to ride, so smoothness is critical. And lastly stiffness, this is measured via lateral motion. When you're diving into a corner you need that lateral stiffness. If you don't have it the wheel will be late turning, it won't brake well, it just won't perform how you need it to. "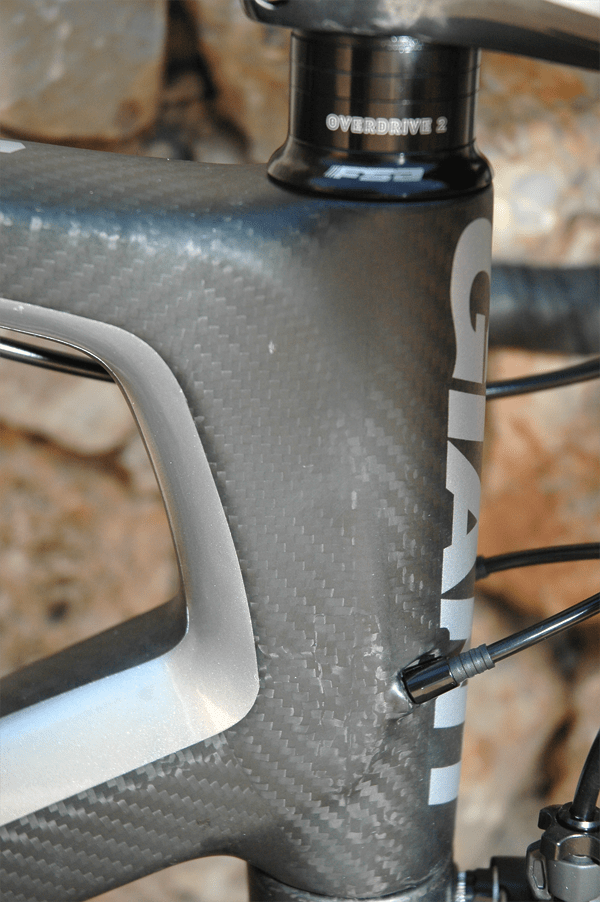 Flagship of the wheel range is the P-SLR Aero. This deep-dish carbon wheel uses ultra-light 50mm deep rims with a hybrid scandium-composite construction. They have 21mm wide rims for better tire and aerodynamic performance and a CNC-machined alloy braking surface. The 21mm width allows lower tyre pressures for better grip. The front hub flanges are 4mm wider than usual for added stiffness and better rolling. They also have DT Swiss Aerolite bladed stainless steel spokes,16 front and 20 rear, locking internal alloy nipples, Swiss hub internals and sealed cartridge hub bearings. They also employ a single-handed wheel release design that once you get used to it, works very well. These wheels tip the scales at just 1575 grams.
Below these little beauties are a more standard range, which bears more than a little resemblance to the hierarchy of the bikes. The P-SLR1 is a lightweight pair at 1,390g which use rims of a scandium alloy, the unfortunately named P-SL0 (1,595g) which has alloy rims, and P-SL1 (1,775g) which are a training wheel using 6061 aluminium. Each of these wheels use Swiss hubs and DT Swiss spokes.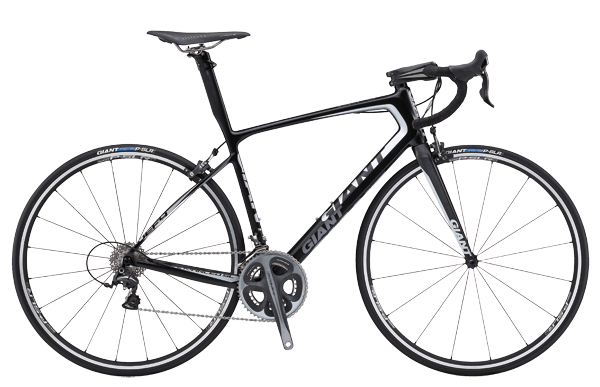 The tyres for me were something of an eye opener. Often when a bike brand decides to create their own tyres they come out with a basic, do everything tyre that often isn't much good. To be honest, I was expecting something of the same and was pleasantly surprised when they wheeled out the P-SLR1. This is a race ready tyre with super grip on the front wheel and a built-in wear indicator. They have a front and rear specific compound with 120 tpi casing and weigh 195g.
Tech Speak Over, What About the Ride?
My good experiences back in 2008 meant that I was somewhat itching to get in the saddle. Despite my doubts on the paintwork, I took out the Defy Advanced 0 for my first ride, a sojourn over the Col de Orient. The first part of the ride was along the flat. There was no problem getting the Defy up to speed and holding it there. No problem at all in fact. It was pretty comfortable as well, though to be honest, the Mallorca roads are pretty good. It would be interesting to try it on rough Australian roads. But it wasn't until the road began to head up that the true colours began to become apparent. As I turned into the road leading up to the Col, I was joined by two Spanish club cyclists. These guys were pretty good at keeping me up to the mark and I found that the Defy was more than up to the task.
For some reason, European roads bring out the best in my descending. Something about their switchbacks just makes me want to go fast. Having two Spanish guys to race against only heightened the feeling. Now I don't stretch as much as I should so consequently I tend to spend a lot of time on the hoods. But we were told to get down on the drops and test the new steerer, so I did. Well! It was a revelation. Firstly, the position in the drops was perfect. I was able to stay in them for kilometre after kilometre on the descent, with absolutely no loss of power. The second thing is the steerer tube is amazingly stiff. Cornering is like being on train tracks. You lean and the bike just follows you. Not a wobble, not a pull, just absolutely railing the corners. The tyres were also a surprise, hanging onto every corner. It sounds like a wanky thing to say, but I dropped the Spaniards and didn't see them again.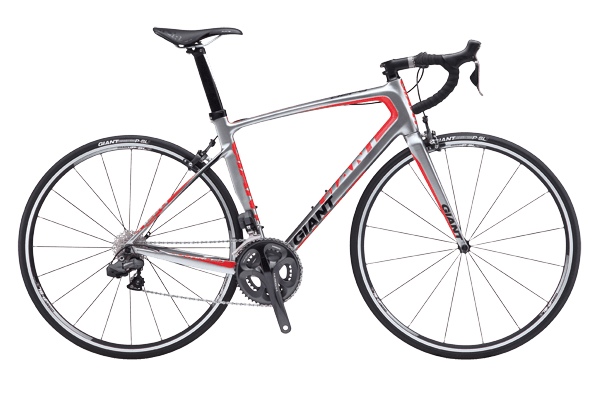 In the afternoon, I did the same ride on the TCR SL. This bike has a completely different feel. It is much stiffer than the Advanced. This was immediately apparent from the first pedal stroke. Put your foot down and bang! Away you go. This bike is super fast. Now I don't want to bore you with details of the climb again and this time there weren't any other riders. In fact, the wind had really picked up, meaning I had to push into it on the way home. It's not often that you can increase your speed in a headwind, but I certainly did on this occasion. I was having so much fun that I missed the turn-off back to the camp!
So what does all this tell me? It tells me that I really want to have a go on the Defy SL. The combination of the upright position on the Defy and the super stiffness of the Advanced SL carbon on the TCR should make a wonderful bike. It's also very attractive. I might have to see if I can get one on test…