We speak with legendary Aussie all-round athlete and current Team Ineos Super Domestique Cam Wurf about AMP Human's bicarb based PR Lotion.
It is no secret that bicarbonate supplements have a positive effect on performance. Athletes have been using bicarb for years and the positives and advantages have been both proven and documented many times.
A 2019 study, published by the International Society of Sports Nutrition, illustrated the point. Peer reviewed and widely publicised, researchers studied 20 male university students –10 being given sodium bicarbonate supplements prior to exercise and the other 10 given a placebo.
Anaerobic performance was closely monitored during six weeks of high-intensity interval training, and sure enough, the conclusion was those who'd used bicarbonate showed enhanced output during high-intensity exercise.
The report states "the data suggested that supplementation of HCO3− at the level of 0.2g/kg body mass before HIIT training – enhances the effect of HIIT on anaerobic performance,"*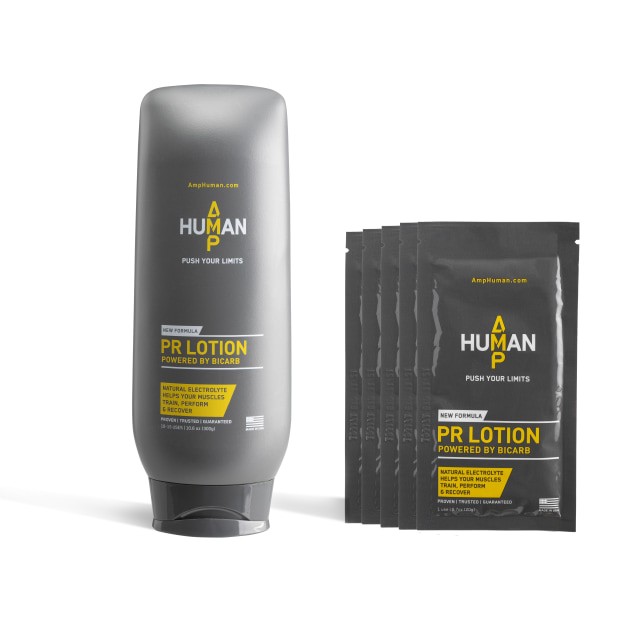 While there's no questioning bicarbonate's positive overall effects, the way athletes have used or taken bicarbonate has always been more of a challenge. Until now.
AMP Human's PR Lotion is, as it's name suggests, a bicarbonate based topical ointment that can be directly applied to the hardest working muscle groups before and after excercise.
Rather than detail personal findings, we recently spoke with a slightly more hard core cyclist. This is a rider who, at 37 years of age, is back in the WorldTour and indeed racing the Vuelta a Espana as Super Domestique for Team Ineos.
Cam Wurf
Cameron Wurf has been an AMP Human user and ambassador for more than a year now and the former Olympic rower, triathlete, Ironman and WorldTour professional swears by the lotion.
"It's basically a bicarb cream," Cam told us when we spoke with him during the first rest day of the Vuelta in Spain.
"The company have a patent for this product that goes through the skin and directly into the muscles.
"I've had so much experience with bicarb," Cam said with a laugh. "I started with rowing and used to steal bicarb out of the kitchen cupboard and mix it with something that made it palatable … we'd often have accidents where it would go though you like an Indian curry. In the late 90s / early 2000s it became a little more scientific with tablets such as SodiBic, but that was still a bit more miss than hit.
"In 2016 I met this guy Jeff Byers ( Amp Human CEO) in the US and he was telling me about this new product. I told him 'there was nothing new about bicarb, we've been trying it for years'. Anyway I gave it a try and noticed a significant increase straight away.
"There's a high performance element to it – it helps buffer lactate. It also helps ease that monotonous dull ache you get in your muscles after a ride or workout – it keeps the ph in your muscles and lowers the level of fatigue.
..AMP Human has massively improved my recovery,
I use it every day…
– Cam Wurf
"When we used to take the powder it would sit in your stomach. It would bloat you and make you feel terrible. With this your body just excretes what it doesn't use, there's no water retention or anything like that."
Cam told us that after training he applies PR lotion for recovery and wakes in the morning with fresh legs.
"It's probably one of the better kept secrets in sport at the moment – I think you'll find most top athletes do use it," he said.
"It is certainly widely used – in cycling, the English Premier League, the NFL, US Military, Geelong, the Mighty Cats are big users of it … yeah it's amazing stuff. I call it 'the poor form prevention cream' …. you can operate, at your best, more consistently."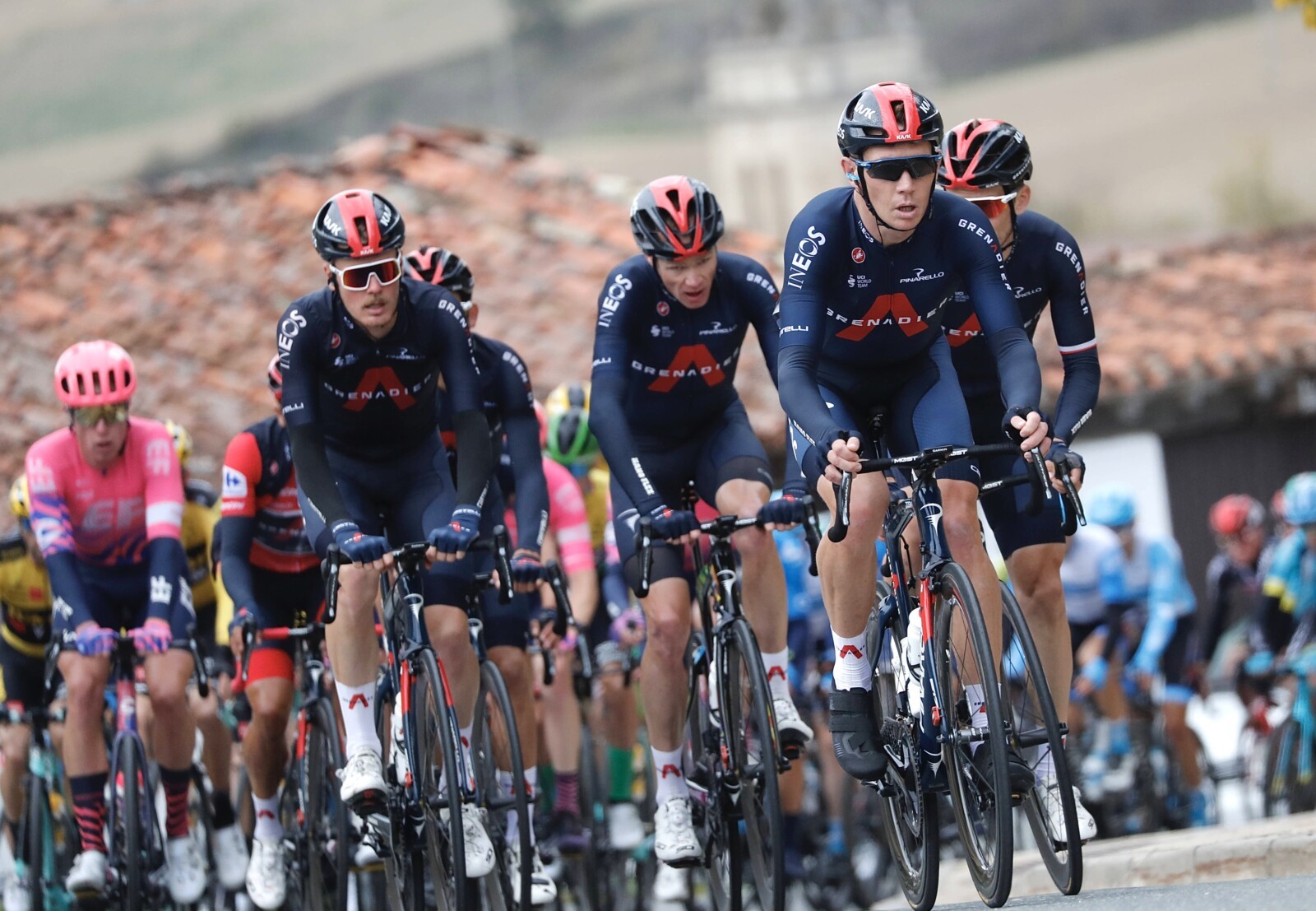 Recovery Benefits
Consisting or 33% bicarb and containing .5% menthol, the product requires deep rubbing and offers a warm 'ready to go' feel when applied. It certainly seems to relax and prepare muscles when applied half an hour or so before a ride.
Recovery is where we've found AMP Human to be particularly effective. Massaging it into the legs after the ride certainly soothes and relaxes tight muscles. Various fellow users have boasted about the lotion aiding and quickening recovery, better preparing you for back-to-back workouts or that next day's ride.
The texture, warmth, scent and relatively thick consistency of the lotion is notable – it feels like it is doing good and making a significant difference as it slowly works deep into the skin.
AMP Human is available via Bike Exchange – simply search for the product on the site or visit www.bikeexchange.com.au/s/-/amp-human