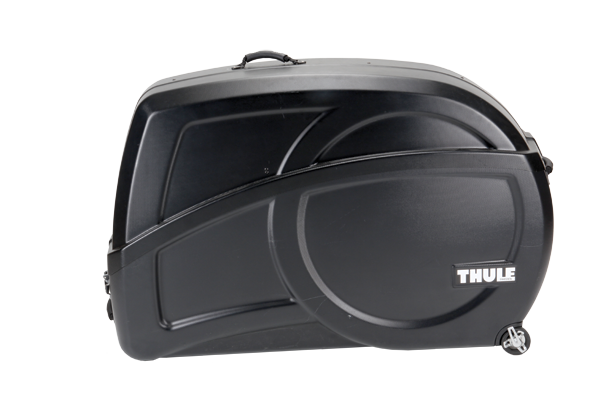 Taking part in organised cycling events either across town, interstate or internationally, can be rewarding and fun. Where you can't ride to the start line, you need to arrange transporting your bike and riding gear. Another less palatable option is to hire a bike at your destination which is a bit of a lottery in terms of quality, fit and feel. The model you want may not be available, the gears may not be 100% or you may have a wheel that grabs during braking; it can really take the shine off your ride experience.
If you do decide to take your own bike, transporting your pride and joy will come at a cost, bikes cases are bulky, can be a bit awkward to pack and manoeuvre and they can attract a hefty fee—especially if you're flying. I was quoted $66 per kilo for excess baggage flying to Europe recently, which taking into account other baggage and my total weight allowance could have come to $1,000 or more.
Protecting your bike during transit is the goal of a dedicated bike box, though added to a good level of protection the Thule Round Trip 'Transition' comes with extra benefits; the sub frame of the case doubles up as a handy work stand.
To pack your bike you first remove the base frame from the case and attach the three legs. After removing your wheels and front skewer you clamp your bike to the base frame by the fork dropouts using your skewer, and secure the bottom bracket by the ratchet strap. Loosen the bars and zip tie them to the top tube. The base frame is then locked down in the base of the box, as are the workstand legs. The wheels slip into the supplied wheel bags and easily into the box beside your frame, and you are done! Reassembling, tweaking gears and making other adjustments are a cinch when you arrive; the workstand is simple to use and very convenient.
The Transition will house bikes with a wheelbase of 116cm and integrated seatpost of up to 79cm.
The case itself is very tough, with a hard smooth finish. It's made from cold molded PVC and has rugged low profile wheels on the back corners plus a couple of handles for fairly simple manoeuvring. Some other more compact hard cases, without a stand start around 12kgs. Retailing for $899 the Transition is not cheap, but well worth the comfort of knowing your bike will be in one piece on arrival.
RRP: $899, Weight 17.8kg
Distributed by Thule Australia: www.thule.com.au