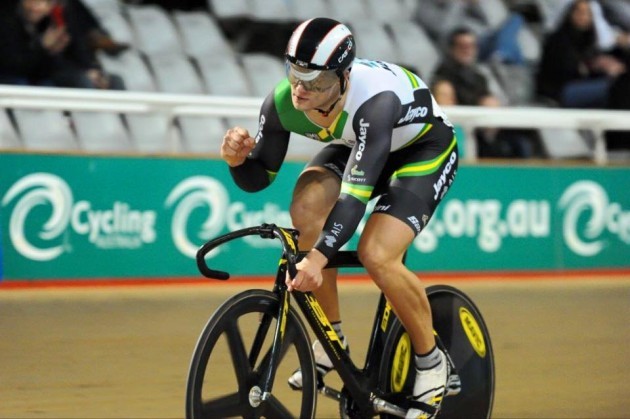 Track cyling legend Matt Glaetzer has revealed he was recently diagnosed with thyroid cancer.
Glaetzer is a 2x World Champion and 11x National Champion, is widely regarded as one of Australia's top track cyclists and in training for his third Olympic Games.
The 27yo South Australian is now on a comeback program after undergoing surgery.
"It's the worst news anyone can get, so the moment was pretty terrible" he told Channel 7's Weekend Sunrise on Saturday.
"I had a sore neck and it wasn't going away," he said. "My medical team were very thorough and an MRI picked up a couple of nodules on my thyroid gland. I found out on the 25th October and had about a week until the surgery."
Glaetzer has now undergone surgery and remains focussed upon next year's Olympic Games in Tokyo.
Writing to fans and supporters on his Facebook page Glaetzer said it was a challenge he didn't think he'd have to face.
"I'm certainly not facing it alone," he wrote. "Two weeks ago I was diagnosed with thyroid cancer. Thankfully I have the most treatable kind which has a great prognosis but there are still challenges ahead.
…The journey looks slightly different now, but bring it on…
"If it weren't for the diligent medical staff at the @australiancyclingteam, who knows how much worse my situation could have become. I can't express how much I appreciate them and their attention to detail. Thank you.
To everyone and especially us blokes who shrug things off and think 'It'll be right', sometimes its not. If you notice something strange, please just get it checked out. It may just save your life … Tokyo 2020 is still the goal. The journey looks slightly different now, but bring it on."
Bicycling Australia wish Matt Glaetzer the very best as he continues to recover and returns to training for Tokyo.