Bicycling Australia recently enjoyed a week with the new Volvo XC40, a small SUV that boasts cyclist and pedestrian detection, smart storage solutions, and the ability to hold a fully assembled bike inside & two up top.
It is an angled intersection close to home, a quieter road and one I know well. Extremely vigilant and always aware of cyclists on that popular training route, I slowed the van while scanning to the right to double-check no riders were coming. At that moment – on that second look – I saw movement from behind the large rear vision mirror attached to the thick A-arm that frames the window.
Yes a rider, virtually hidden by a blind spot and travelling at around the same speed as the van, therefore, staying out of sight. Fortunately, I saw her, slowed and gave way. It was a timely reminder of how constantly aware we need to be when both driving and riding. That and the fact that despite our best efforts, vehicles do have blind spots.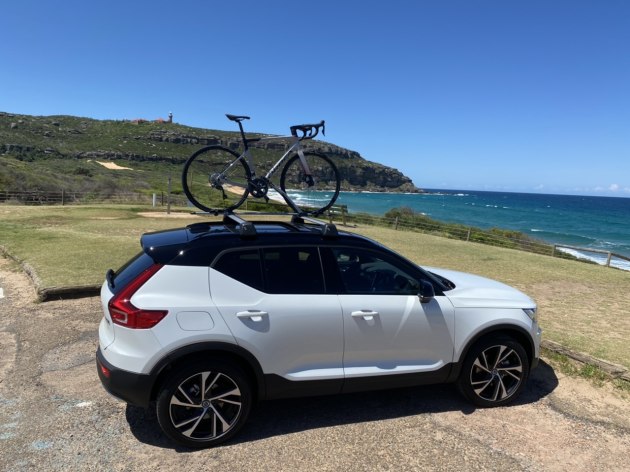 A few days later I saw the ad for the new XC40 from Volvo. It was no surprise to see that advanced safety technology was the theme, but the fact the video and print ads featured both bikes and riders – topics typically avoided by car companies.
While it was refreshing to see an automotive company focusing on rider safety it was not a first. In 2019 Bicycling Australia reported on Volvo's close collaboration with fellow Swedish safety innovators POC.
So how did it stack up from a cyclist's perspective?
First up, our test vehicle was the XC40 R-Design in crystal white, black leather upholstery, 'Lava Textile' floor and door inserts and a roof-mount upright bike rack. This was within reach and relatively easy to operate. Volvo branded, the carrier is lockable and held the test Orbea securely in place during the test period.
What we also found particularly convenient was the fact the rear seat folds completely flat with the compartment area easily holding a complete bike. Carrying three assembled bikes is a cinch for this vehicle, suprising considering it is classified a small SUV.
Smart Storage Solutions
Volvo is particularly proud of the storage inclusions with the XC40 and, from a rider's perspective, this is well-justified. During the test period we found handy and convenient places to securely stow ride gear, electronics, the phone and laptop (in a purpose-designed tray under the driver's seat.)
On the road, the vehicle accelerated briskly, remained quiet inside and was a genuine joy to drive. It's almost as if Volvo's various safety inclusions are working with you in day-to-day driving. The driver will always have complete control, but the inclusion of the various detection modes significantly enhances and improves the driving experience.
Silky smooth in acceleration, the XC40 felt solid, sure-footed and totally secure on the road. Braking was faultless and the overall feel was one of comfort, enhanced safety and refinement.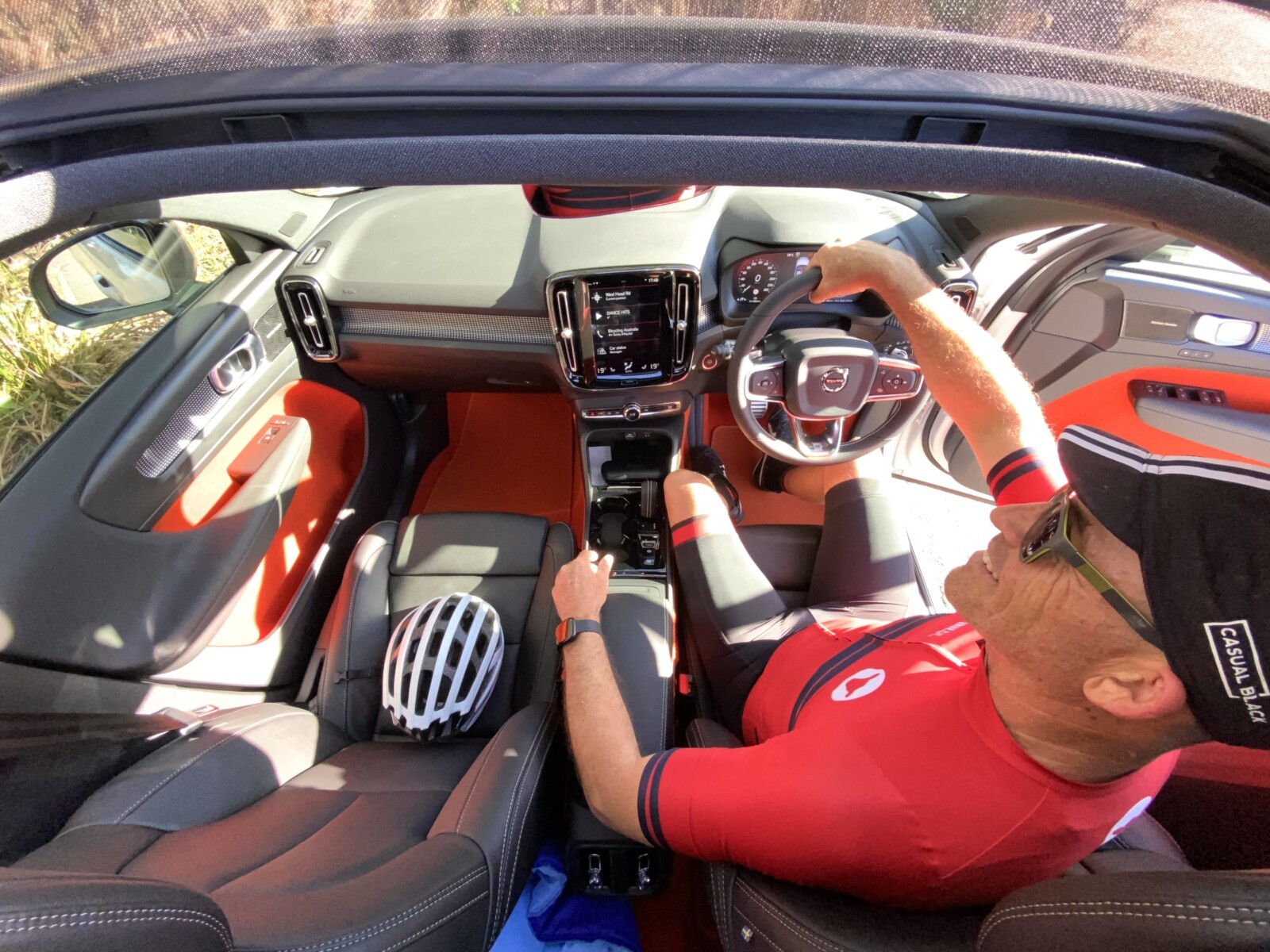 'City Safety' is standard on this slick-looking SUV. Akin to a co-pilot, the system identifies cyclists, other vehicles or pedestrians and warns the driver if a collision is imminent. If this all happens too quickly and the driver doesn't react, the vehicle will automatically brake to help avoid or mitigate a collision.
In addition to the rider safety technology, the vehicle features a number of other inclusions we could only dream about only a few short years ago. There's 'Pilot Assist' that helps the driver maintain a steady speed and distance to the car in front.
There's also 'Cross Traffic Alert' that's akin to being able to see around corners via radar technology, and both lane-keeping assistance and run-off road mitigation.
Cross a lane marking without indicating and onboard safety systems will subtly steer the vehicle back into the lane. Volvo says if this gentle intervention is not enough the driver will be then alerted via vibrations through the steering system.
The vehicle is also fitted with a Blind Spot Information System featuring steer assist to help ease tension in busy traffic with alerts and active support to help guide the driver away from a potential collision.
Offering supreme comfort, the interior oozes luxury and innovation. From the dash and steering wheel featuring key controls to the 9+ inch central display screen, contoured black seats and the silky-smooth 8-speed auto. The vehicle offers a surprising amount of internal space befitting what you'd expect from a larger luxury vehicle and a futuristic feel.
As an avid reader of Wheels, Road & Track, Jeremy Clarkson and all manner of other motoring publications and writers over the years, the inclusions in the XC 40 are a culmination of everything we imagined.
Small but significant points of detail abound – there's a wireless mobile phone charging pad, and entertainment with speakers that would rival most home set-ups, stylish chrome and alloy highlights, and subtle internal side and down lighting.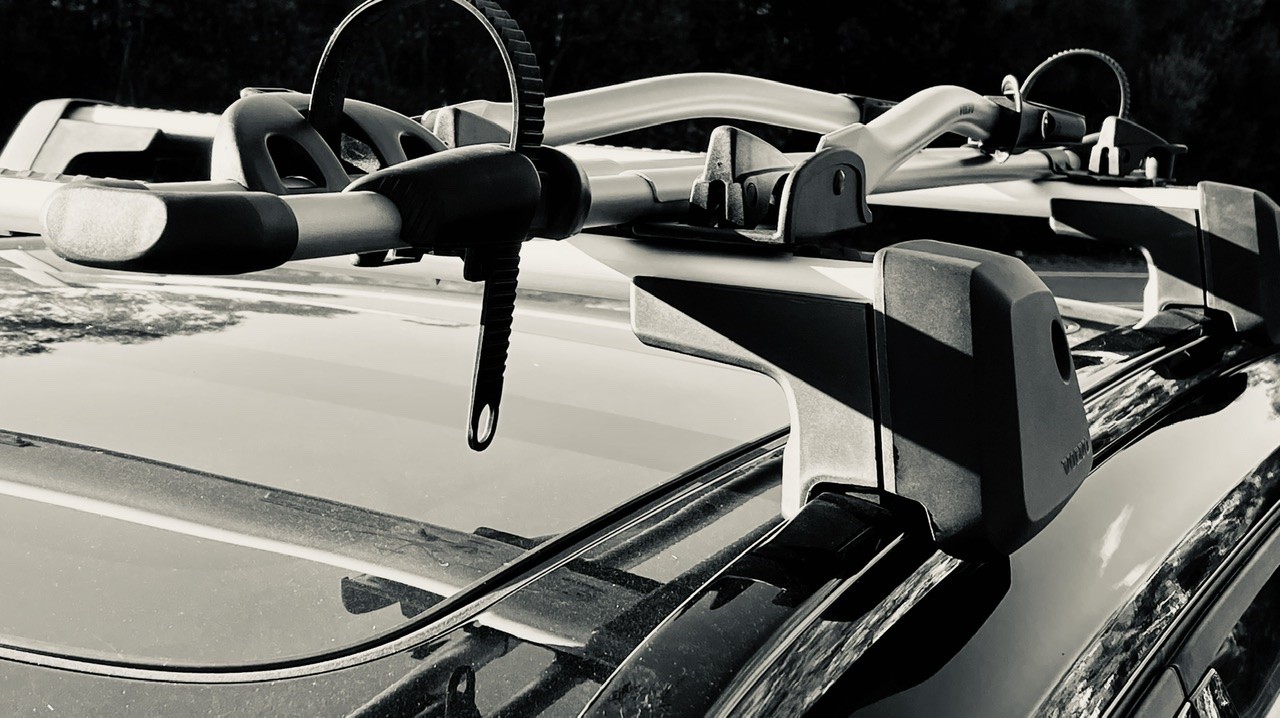 Outside the vehicle and the inclusions continue to abound – from the dynamic LED headlights that 'bend' light during nighttime cornering, through to hands-free tailgate opening – perfect if your holding either a bike or bags of kit for that weekend away.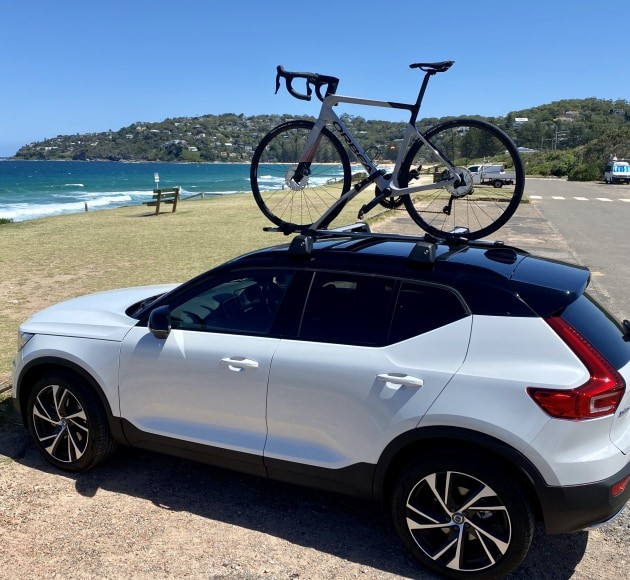 Fit two rooftop bike racks, fill the car with family or friends and gear, and this would have to be the ultimate weekend getaway machine. Couple the comfort, technology & practicalities with the reassurance that the XC40 will assist in seeing pedestrians, bike riders and other vehicles, and this is well worth a closer look.
Model: Volvo XC40 Petrol
Dimensions: 4,425 mm length, 1,863 width, 1,652 mm height.
Warranty: 5 yr/unlimited
Fuel economy: 7.7-8 l/100km combined (9.5-10 city, 5.9-6.4 highway)
Towing capacity: 1,800 to 2,100kg.
RRP: From $46,990 for the
base model.