Fellow riders, we need to talk. Out for a relaxing Sunday ride, you crest a climb, take a gentle corner, coast down the pleasant suburban street, and see this sign!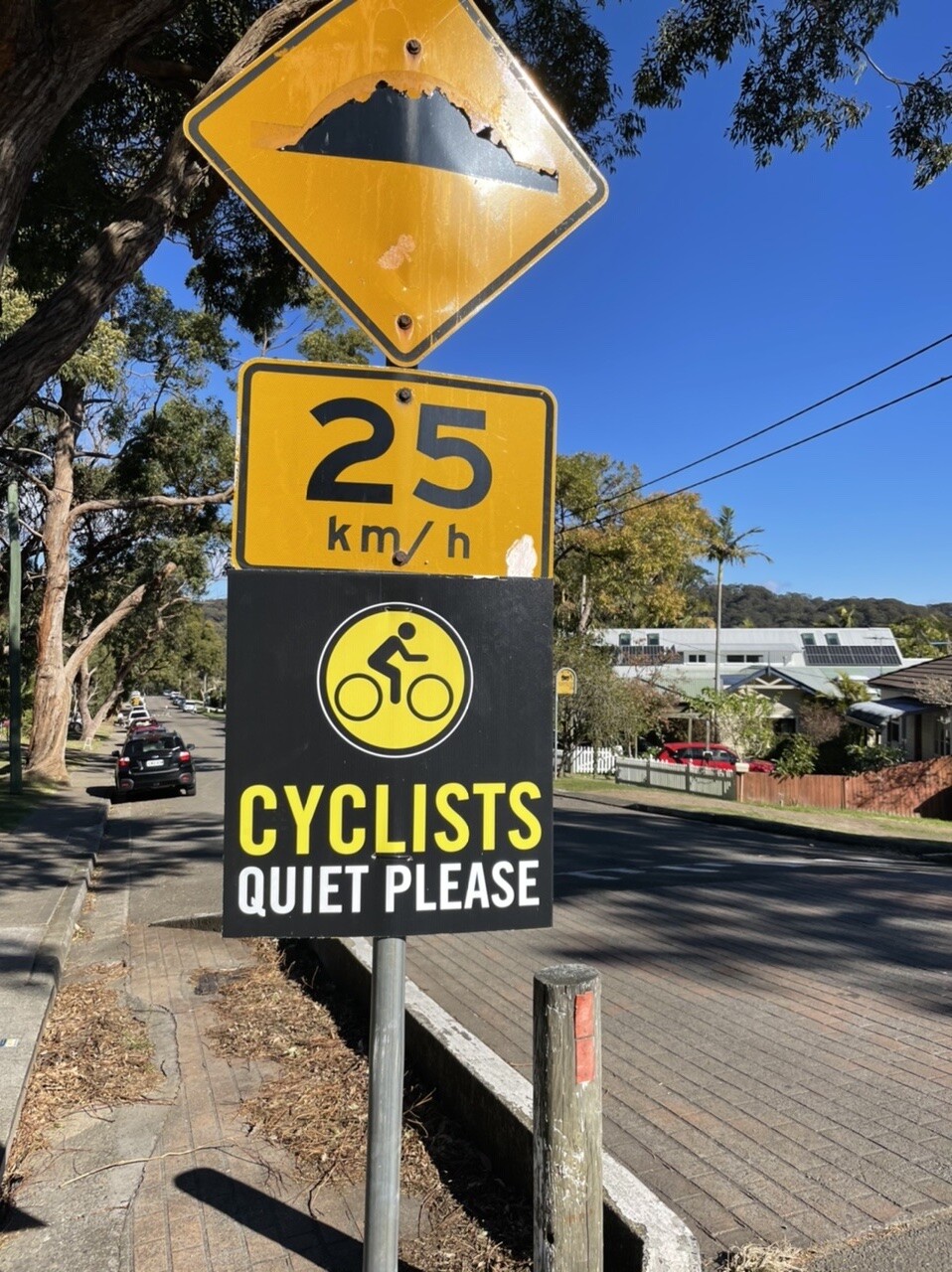 It was spotted in Avalon, north of Sydney during a recent 'lockdown loop'.
Yes it looks to be an official sign, but no it's not. It's a corflute that appears to have been professionally printed, and no doubt erected by a local who's had enough of A: noisy free wheels, B: loud cyclists or C: both.
Do we have a noise problem or is this elaborate sign an over reaction? Have your say below!