With E-bikes by far the most popular and prolific exhibits at the 2017 edition of EuroBike, the world's largest annual exhibition of all things velo, a number of manufacturers have shown electric assisted road bikes to the market.
One of the big name brands to boldly embrace the hybrid pedal/ electric technology is Italian maker Bianchi with their e-Road Impulso a popular exhibit at the show. Bianchi say that two of their main innovations in the e-bike field this year are the Impulso e-Road and Impulso e-Allroad, the power-assisted bikes perfect for road and gravel cyclists.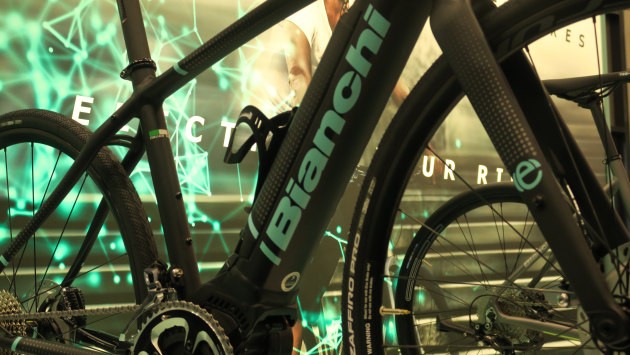 200km Range From 36v Motor
With a frame specifically designed for a saddle positioning similar to that of a road race bike, the overall aesthetic remains similar despite the inclusion of a slimline Polini 36V 250W motor. Engineered and produced in Bergamo, Italy, the same home city of Bianchi, the motor is one of the least bulky in its category. The frame incorporates a housing for a standard 500WH battery. This provides power for a range of up to 200 km.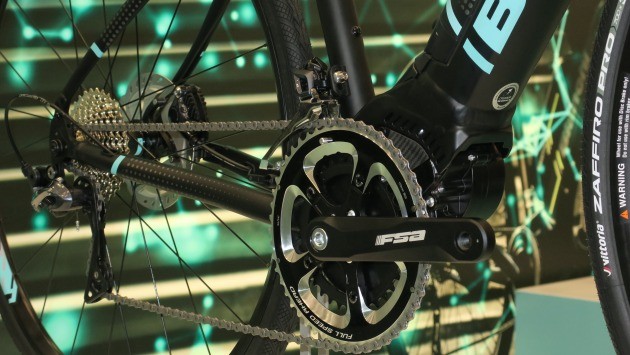 The bike is fitted with a Shimano Ultegra groupset, an 11-32 rear cassette and features disc brakes as standard. Overall weight has not yet been confirmed. According to Bianchi the bike is in production and expected to be a popular option, particularly in Europe where the e-bike sector is booming.
What do you think? Would you ride or purchase an e-road bike? Have your say below.