Officina Battaglin, the Italian steel bicycle company founded by the 1981 Giro-Vuelta winner Giovanni Battaglin, has unveiled their latest offering: the "Grand Tour" endurance custom frame.
This addition marks Officina Battaglin's first foray into the endurance road bike realm with a premium frame that grants the smooth ride feel of handmade steel.
The frame design allows for tire sizes up to 35 mm, making it a versatile choice to transition between sealed roads and light gravel.
"For many of us, the sense of freedom that comes with exploring unfamiliar and unbeaten roads is what makes a long ride worthwhile," said Officina Battaglin's CEO, Alex Battaglin.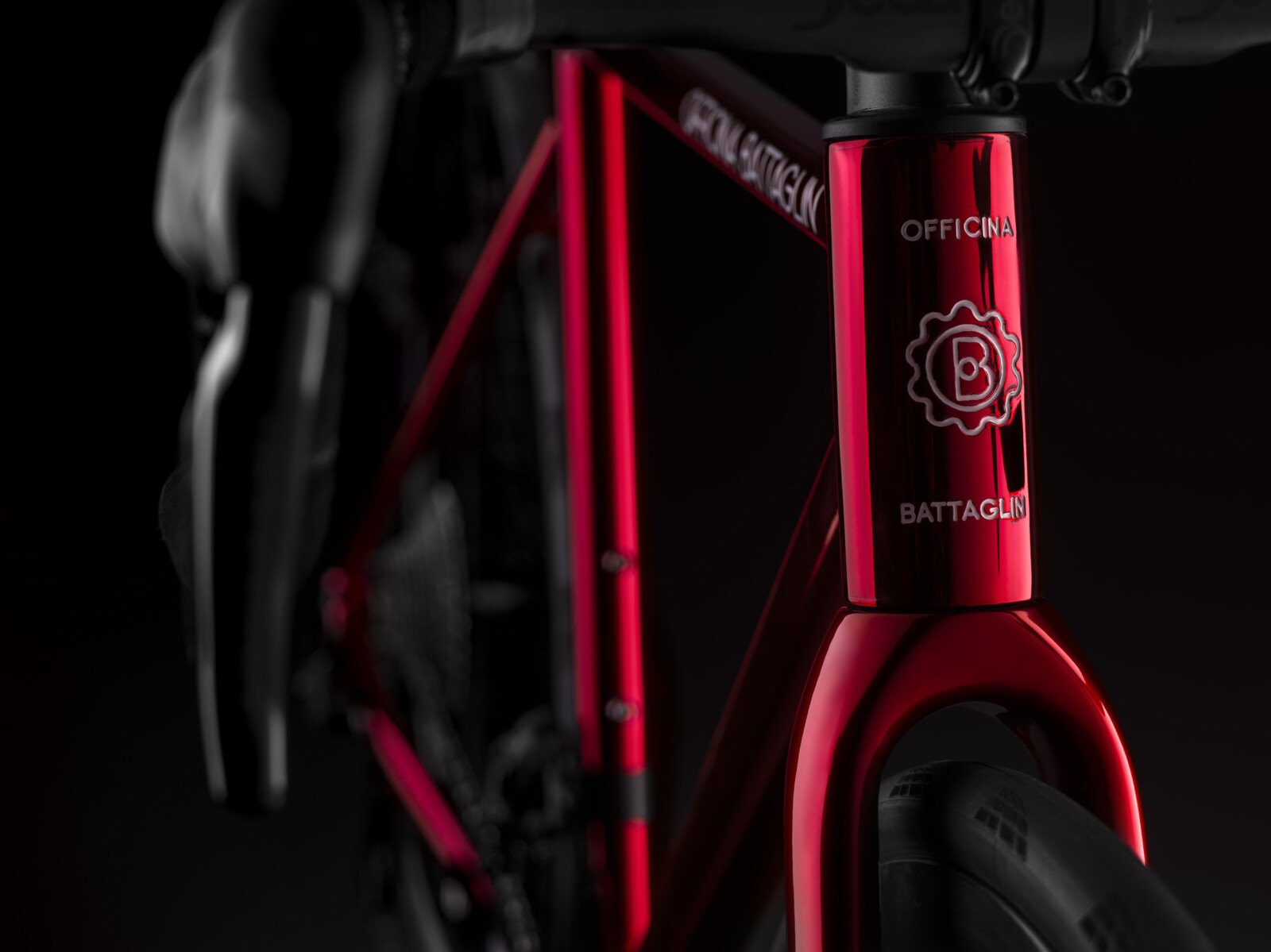 "We designed the Grand Tour to satisfy this craving for exploration,"
Showcasing Officina Battaglin's renowned 'cromovelato' finish, the frame exhibits a reflective and deep surface achieved through meticulous craftsmanship. Offering a choice between two distinctive colour options, red and blue, the Grand Tour allows riders to express their individual style.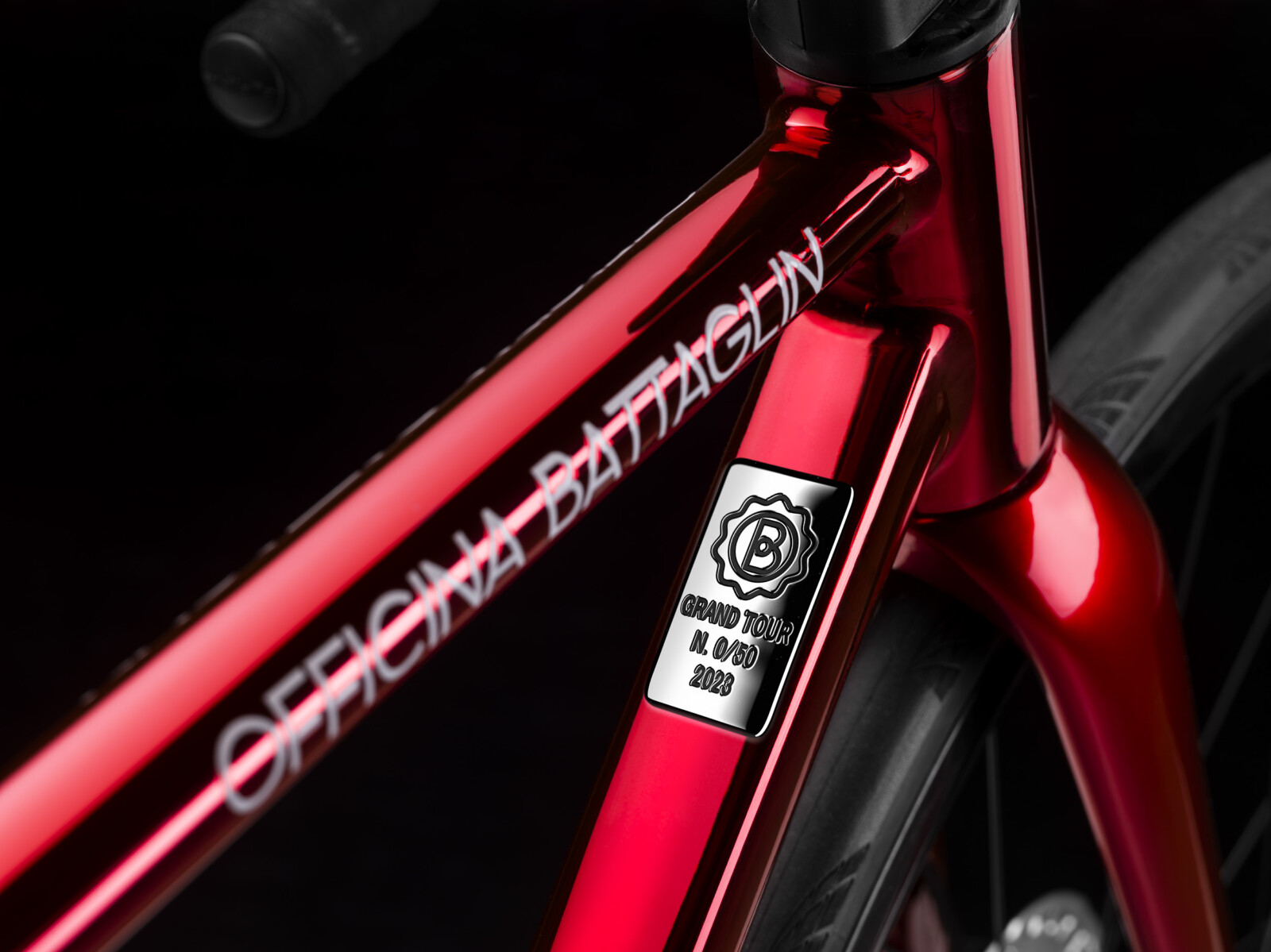 Availability and Pricing
In 2023, a limited number of just 50 Grand Tour custom framesets will be made available
worldwide. Each will be custom-made according to the rider's specific measurements after an individual consultation with Giovanni and Alex Battaglin, ensuring a perfect fit.
To emphasise its exclusivity, every Grand Tour frame will bear a numbered plate brazed to the down tube.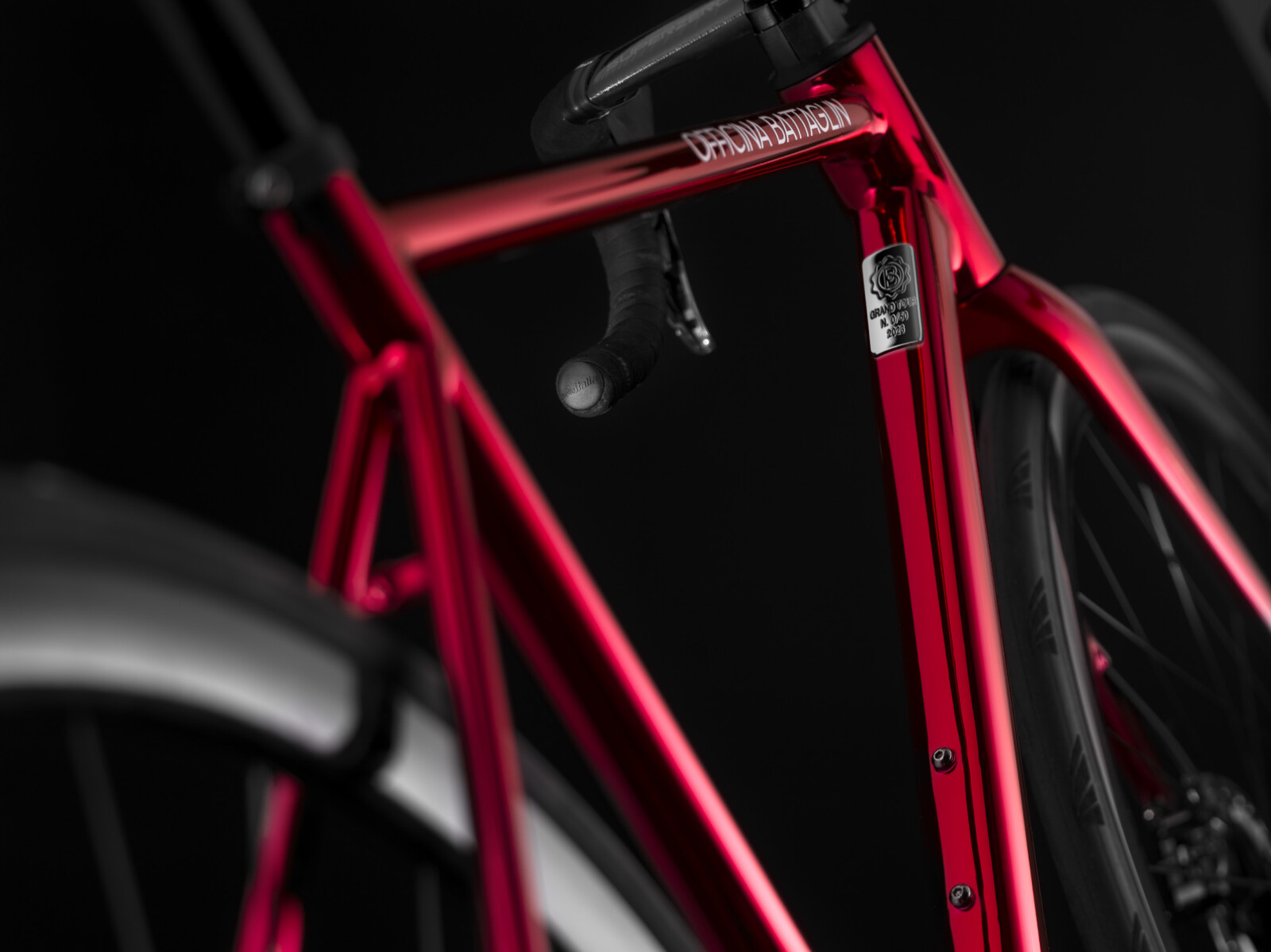 The Grand Tour is exclusively available as a disc-brake version to provide riders with superior control and confidence over rougher paths.
For those seeking the ultimate custom experience, Officina Battaglin offers the option of a fully built Grand Tour, with every component tailored to the owner's needs and preferences.
The price for a Grand Tour 2023 frameset starts at €4000 (around $AU6580) and includes the following –
Custom steel frame built from scratch in the Battaglin workshop;
Carbon fork
Cromovelato finishing (red or blue)
Headset parts
Individually numbered plate
Deda Superzero carbon seatpost
Deda Superzero DCR carbon handlebar;
Deda Superbox stem;
Front and rear axles
Certificate of Authenticity signed by Giovanni Battaglin.