Luxury Italian coachbuilder ARES have teamed up with HPS, creators of the world's lightest e-bike propulsion system, to produce a stunning 9kg electric assist roadie.
Based in Modena, Italy, ARES designs, engineers and manufacturers bespoke two and four-wheel vehicles in single or limited editions.
HPS, High Performance Systems, has created the revolutionary Watt Assist system for e-bikes that allows it to equip a racing style bicycle with an electric motor that behaves and weighs the same as a top-of-the-range "traditional" model.
More details below … in the meantime, the drool-worthy images.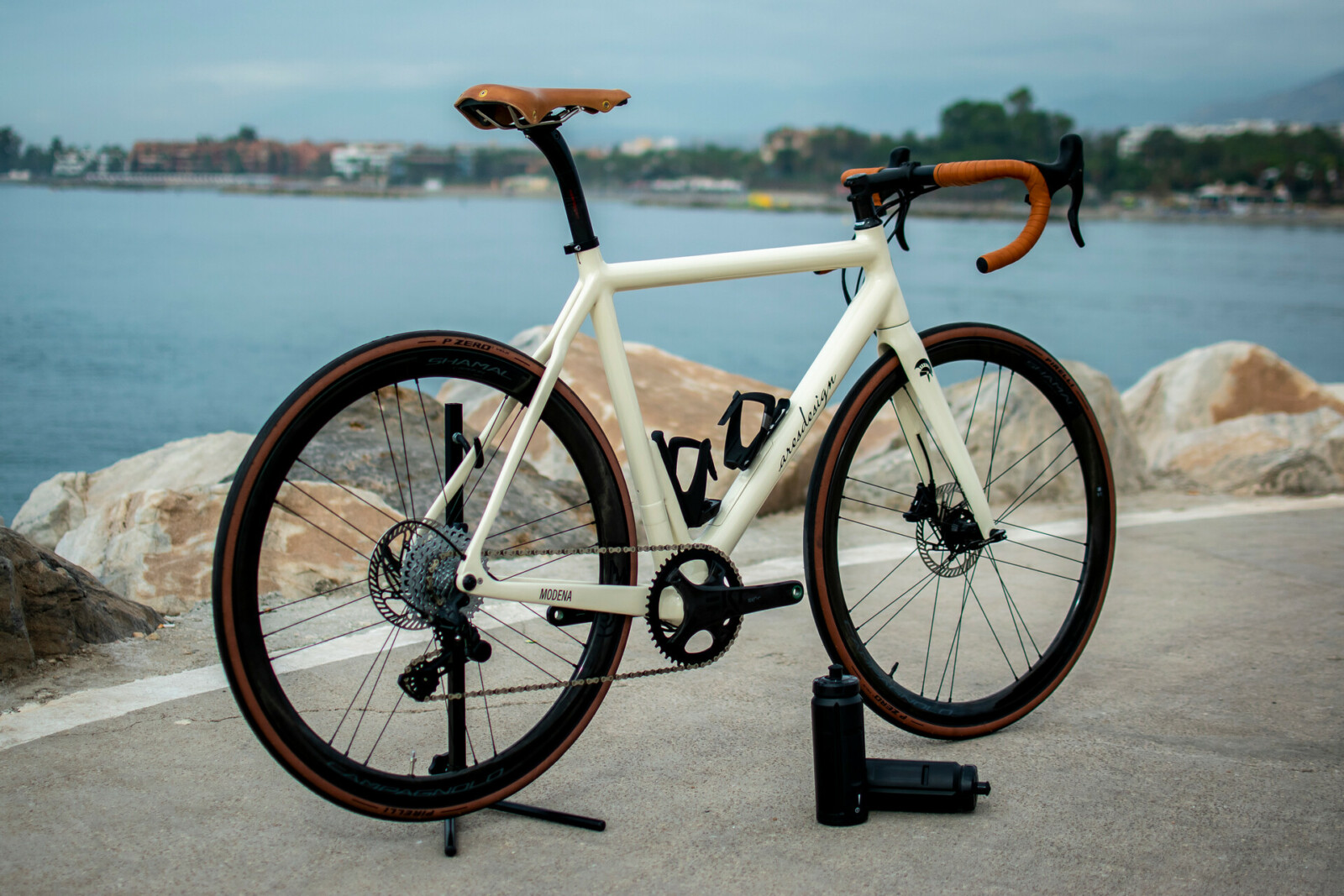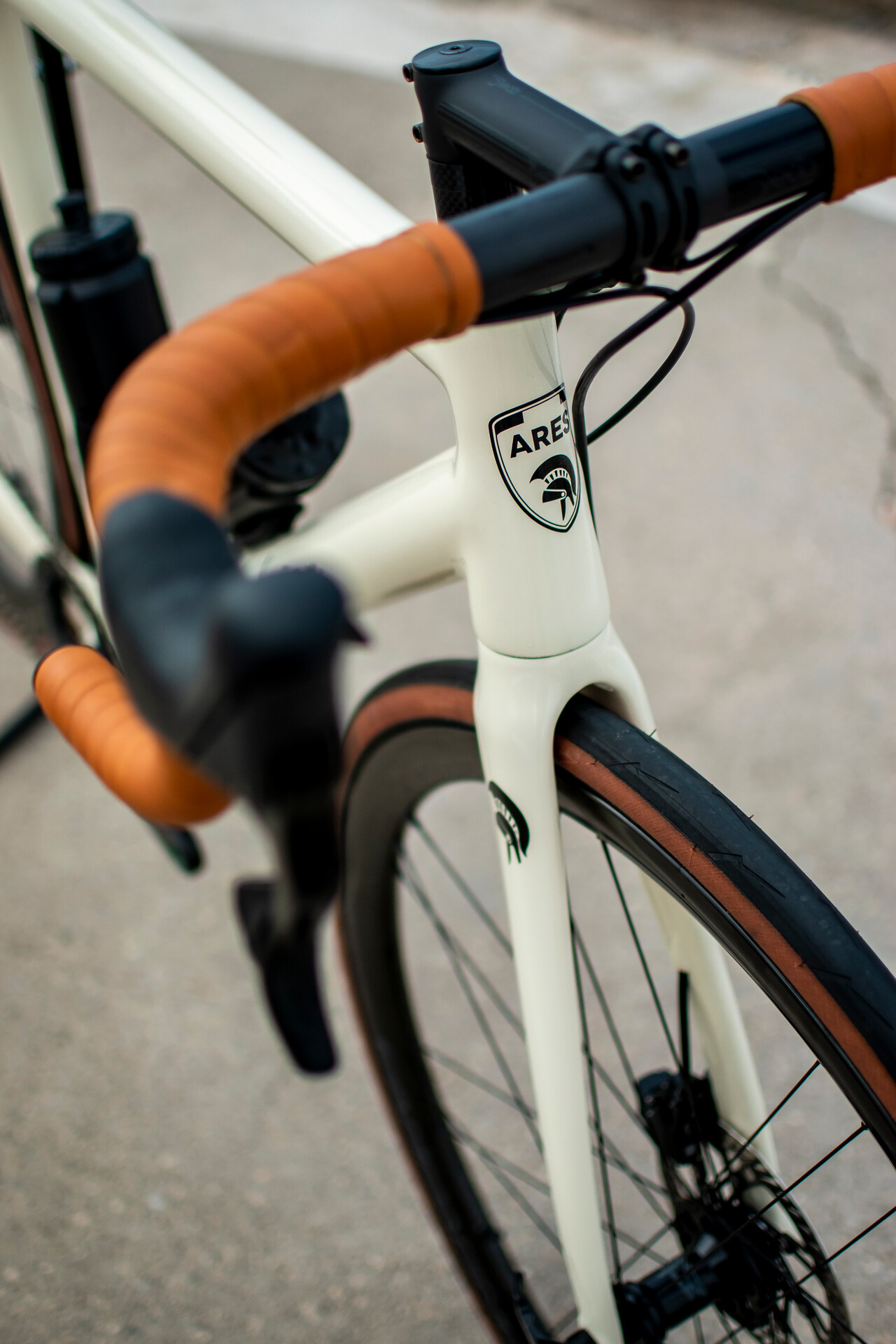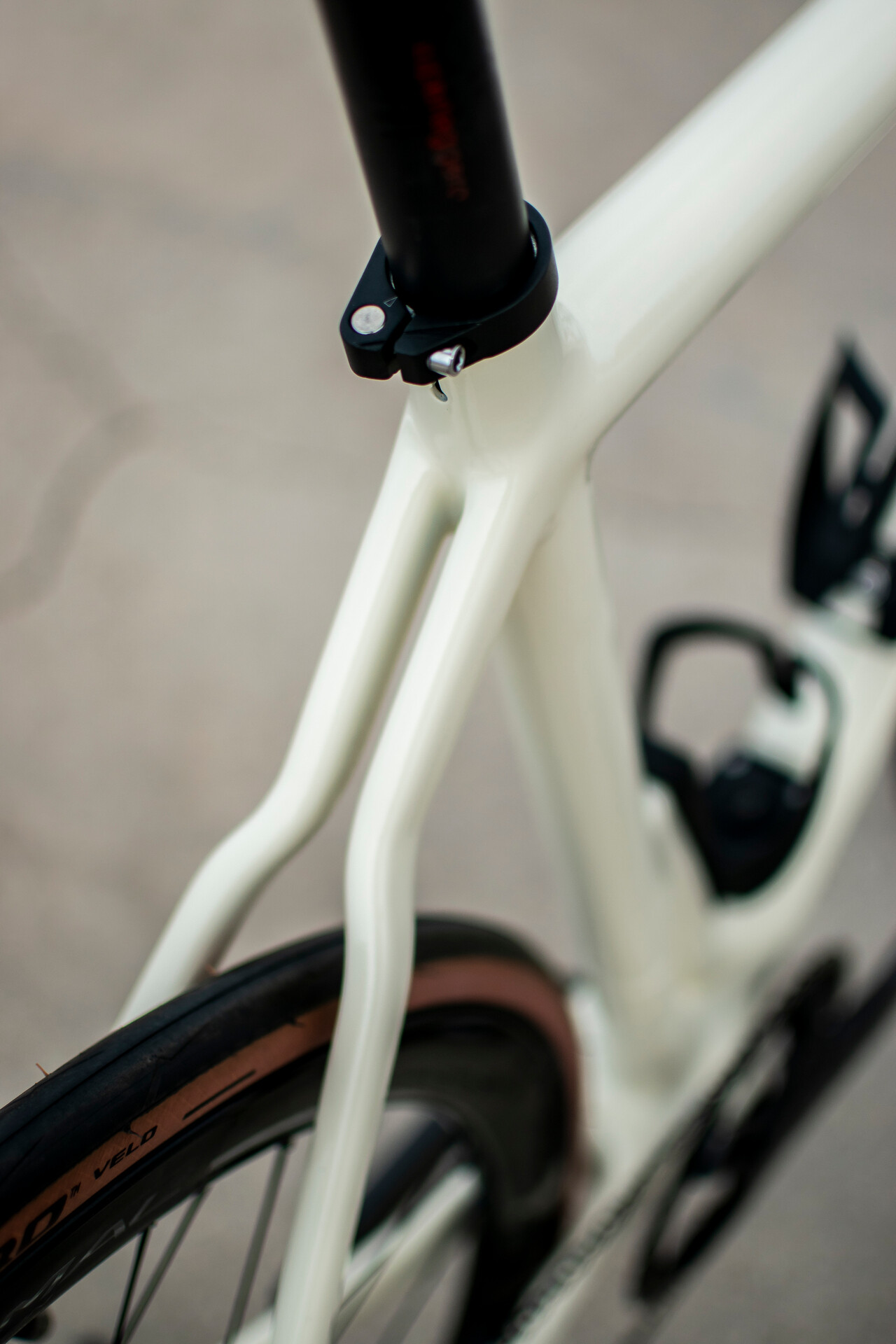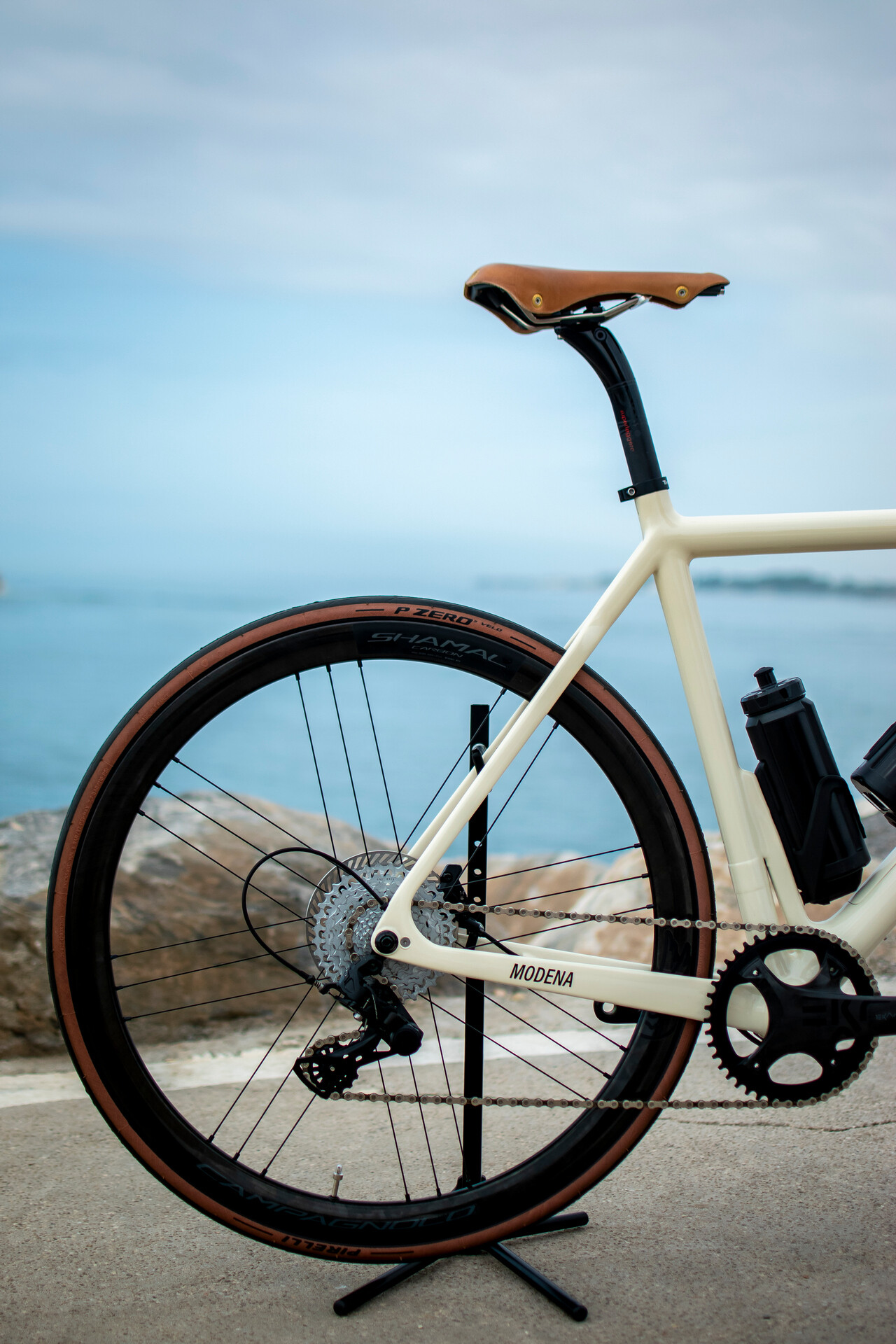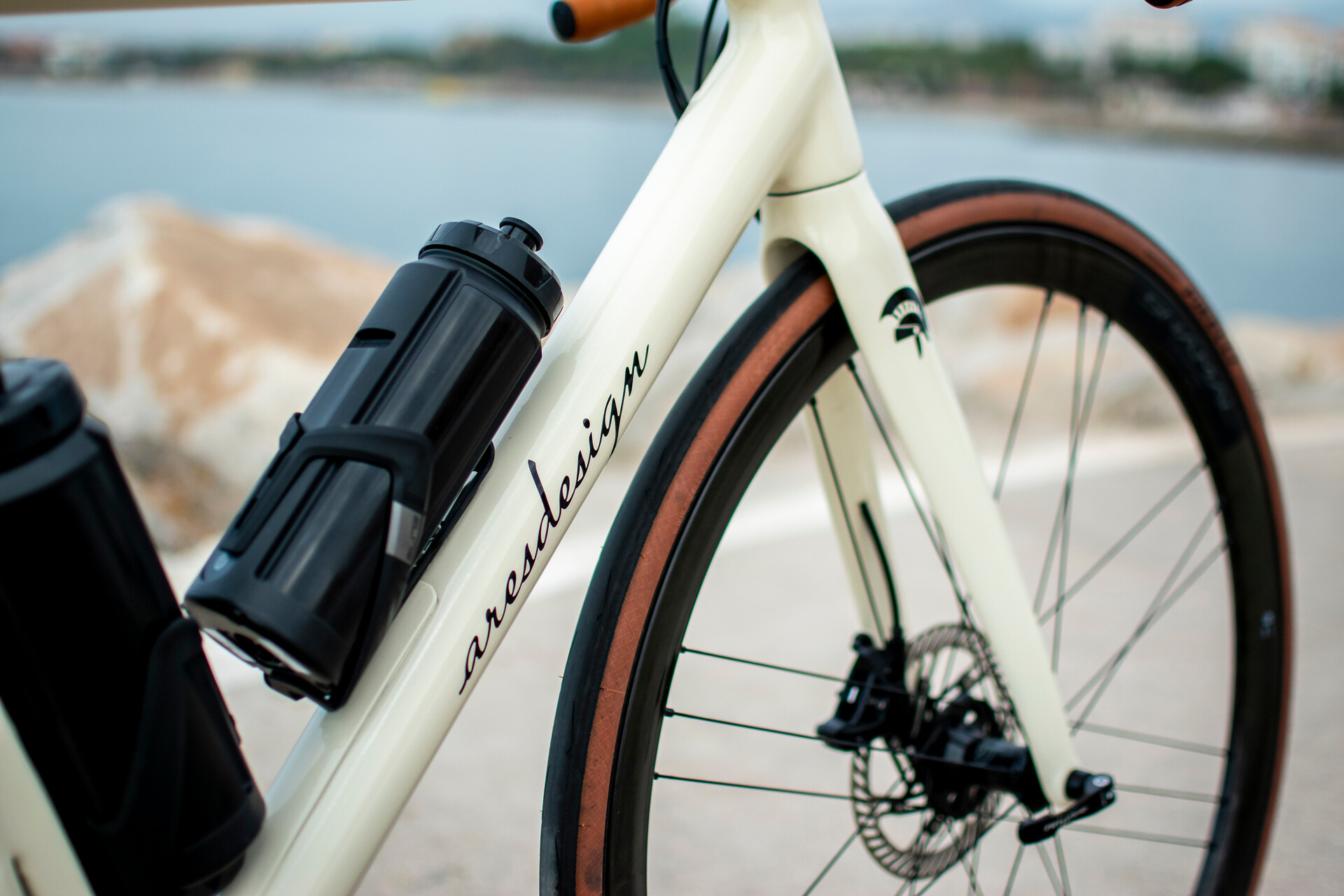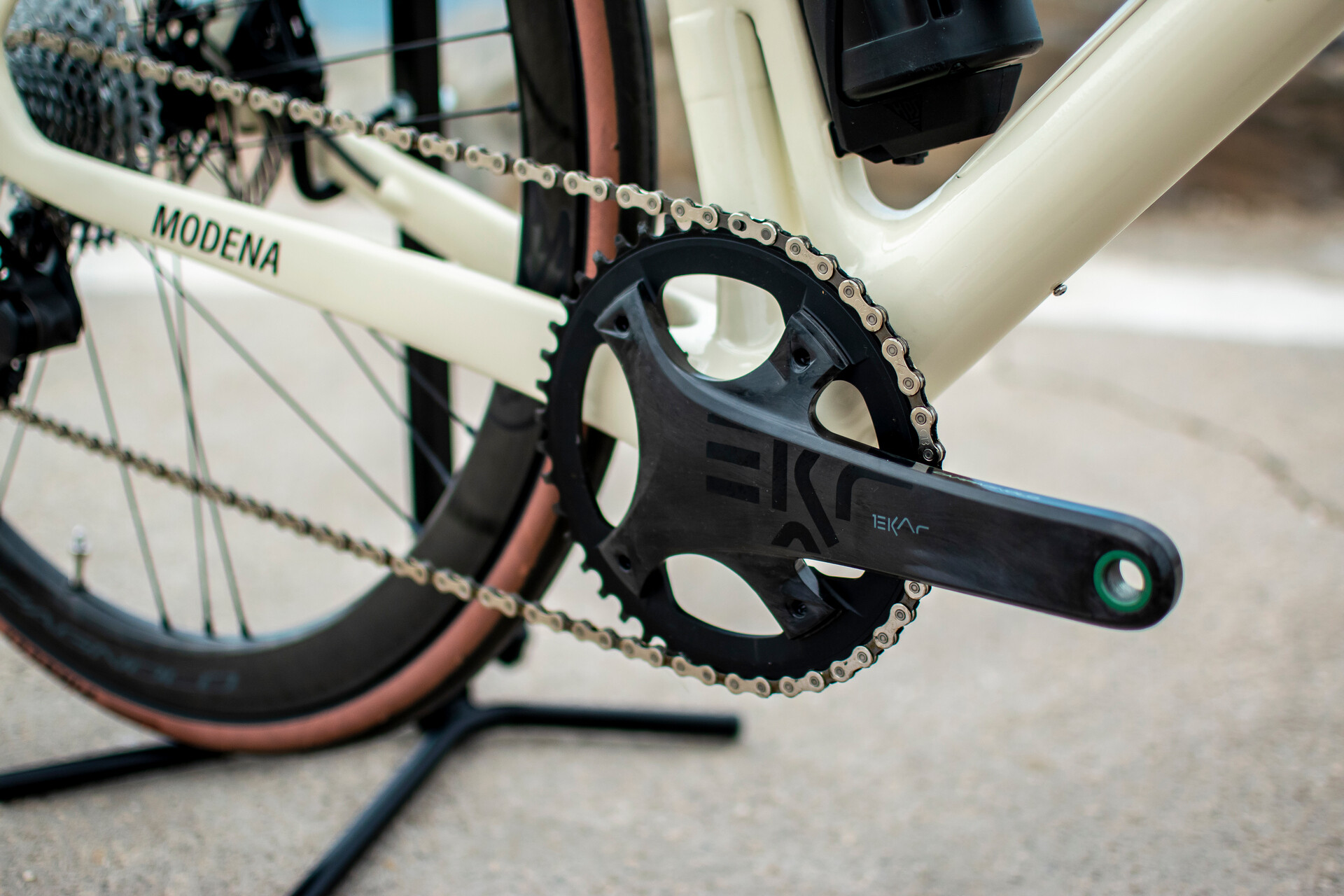 ARES and HPS have worked together for two years on the project – ARES managing the design of the frame and the finishes and HPS providing expertise on the mechanical and engineering side. The result is a high-tech carbon fiber bike – the ARES Super Leggera by HPS is a top-of-the-range e-bike weighing just 9kg.
The components: motor, battery and electronic control unit are integrated into the carbon frame, are not seen and above all are not felt when pedaling with the power turned off. The balanced weight distribution was achieved by housing these components close to the bottom bracket area with a low center of gravity to give the bike a sporting ride characteristic. When activated, the electric motor system offers 200 watts of "invisible" assistance.
Designers say the additional power "does not alter the dynamics and therefore the pleasure of pedaling, which remains similar to a top-of-the-range racing bike, even with the engine off."
Want one? Hurdle one is the fact there's an initial limited series of just 24 bikes in the classy, iconic, retro style, with handmade leather finishes.
Hurdle number two may well be the price tag! These first limited edition bikes will cost more than $A30,000 (18,950 euros).
ARES HPS LE Specifications
Frame: Handcrafted high quality carbon fiber Ares/HPS design.
Handlebar: Deda Elementi
Stem: Deda Elementi
Seatpost: Deda Elementi
Sizes: S, M, L, XL and custom
Groupset: Campagnolo Ekar.
Gearbox: Campagnolo Ekar; 1X13; 9-36, 9-42, 10-44.
Crankset: Campagnolo Ekar; 42 or 44.
Disc brakes: Campagnolo Ekar; Ergopower controls.
Calipers: Campagnolo Ekar; hydraulic control; DB310 pads.
Wheels: Campagnolo Shamal Carbon Disc Brake.
Tyres: Pirelli P Zero Velo
Saddle: Handmade leather
Watt Assist Pro E-System
Maximum power: 200 Watts
Maximum torque: 15 Nm
Batteries: 85Wh, 720g, up to 1.5 hours of power; 193 Wh, 1.2 kg, up to 3 hours.
Motor system weight: 1.5 kg with 85 Wh battery.
Weight / power ratio: 133 W / kg.
Bike weight: 9 kg, size S, 85 Wh battery.
Each Bike Comes with:
A Sea Sucker suction bike rack for cars
A Gioma bike stand
And a Garmin computer