Cycling, it certainly is an accessory sport! Each month we ride, review and drool over the latest gear in the wide world of cycling. Here is a quick look at some fresh products we've seen out there.
ELEMNT RIVAL MULTISPORT GPS WATCH
Available in Stealth Grey or Kona White, the ELEMNT RIVAL is the ideal way to both complete your WAHOO ecosystem and enjoy the countless benefits of a sport-focused smartwatch.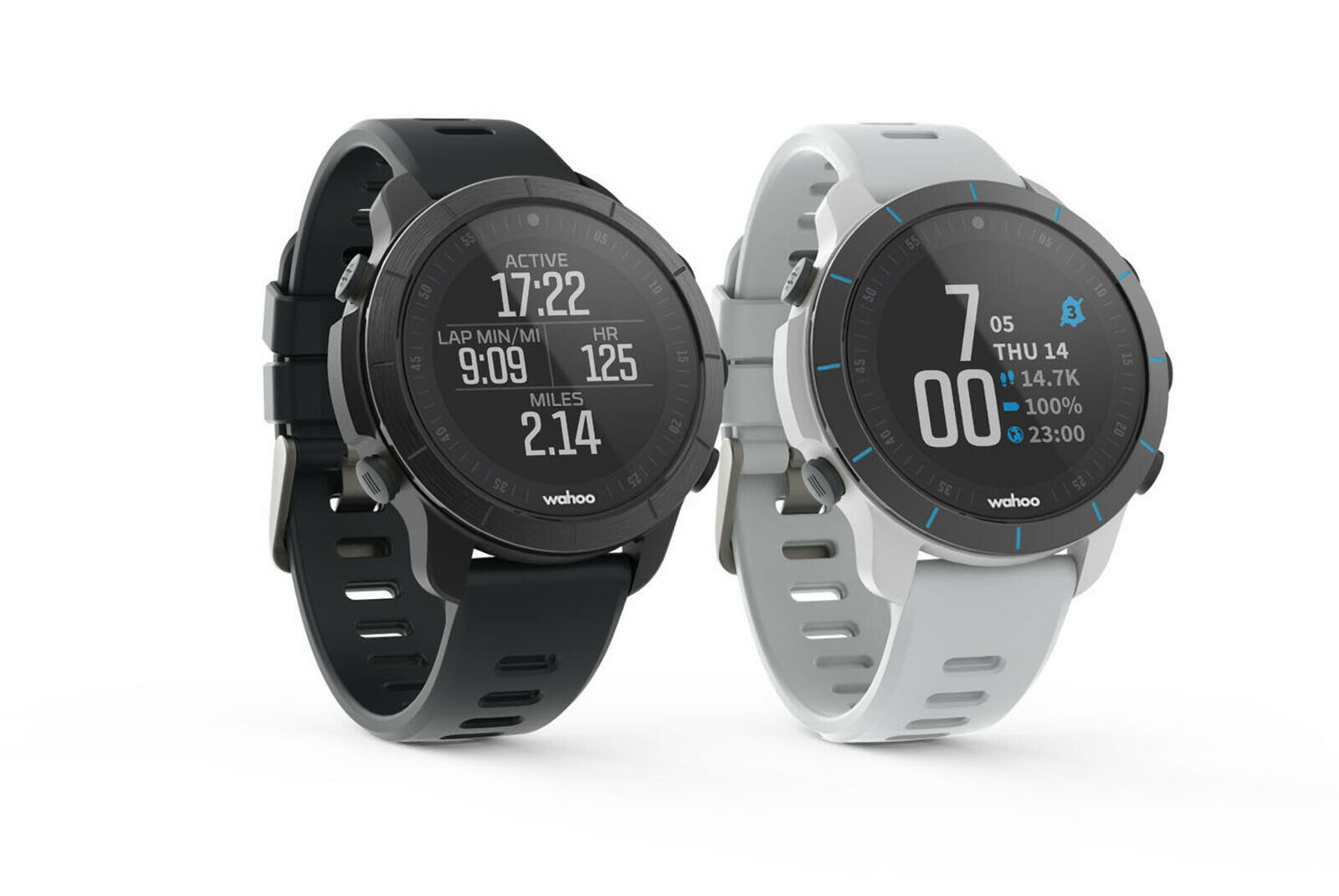 Created for cyclists, triathletes and multi sport enthusiasts, the RIVAL has an inbuilt GPS and features a sharp and clear colour display, optical heart rate monitor and touchless transition mode. On-screen pop-up notifications will advise you of calls, text, emails, WhatsApp and other messages via iOS and Android, and you can control music or even a KICKR Headwind via iOS. Planned workout mode offers 12 structured workouts, and the watch features full data tracking via a myriad of metrics.
The outer case is stylish, refined and strong, with a Gorilla Glass face along with 50m water resistance. Battery-wise, it will run for up to two weeks in smartwatch mode and 24hrs with the GPS active. The WAHOO RIVAL smartwatch retails for $599.
Book: Australian Cycling Champions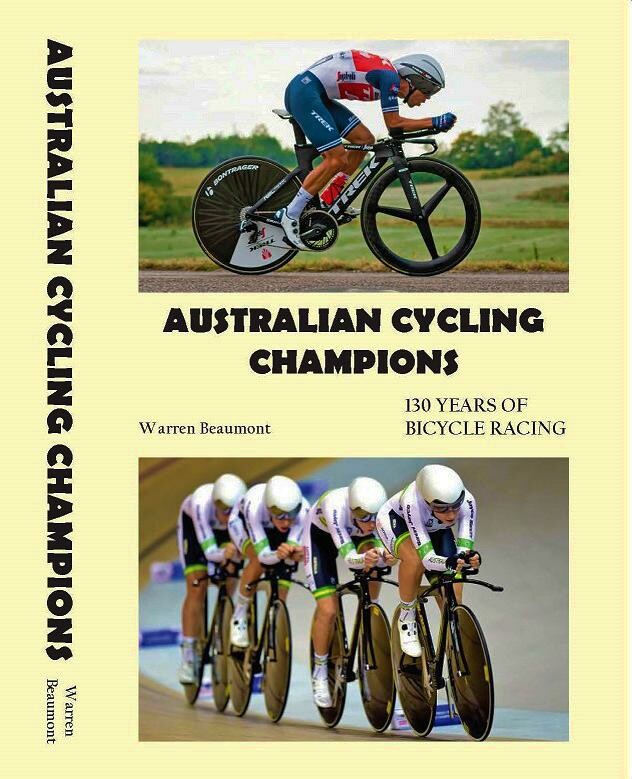 The book, Australian Cycling Champions 130 years of bicycle racing, was researched and written by Blue Mountains NSW-based Warren Beaumont, who wrote for Australian cycling magazines such as National Cycling and Freewheeling and sports trade magazines in the 1980s to the early 1990s. He has worked as a journalist and editor for business magazines and newspapers for over 30 years.
'Australian Cycling Champions 130 years of bicycle racing' is one of the most comprehensive books published on the history of Australian bicycle racing and the performances of our top track and road cycling champions.
The book can be ordered from the Plateau Publishing website for $27.99 (shipping of $10.00 and GST included) and bookstores from May.
BMC Update Colourways
BMC have released details and images of updates to their ever-popular Teammachine road and race range.
The frame and builds remain largely unchanged but the colours have certainly been given plenty of attention! With new designs from the top-of-line SLR01 race-spec model ($14,999) right down top the Shimano 105 equipped aluminium ALR Two ($2999), these 2021 BMCs are proving popular options.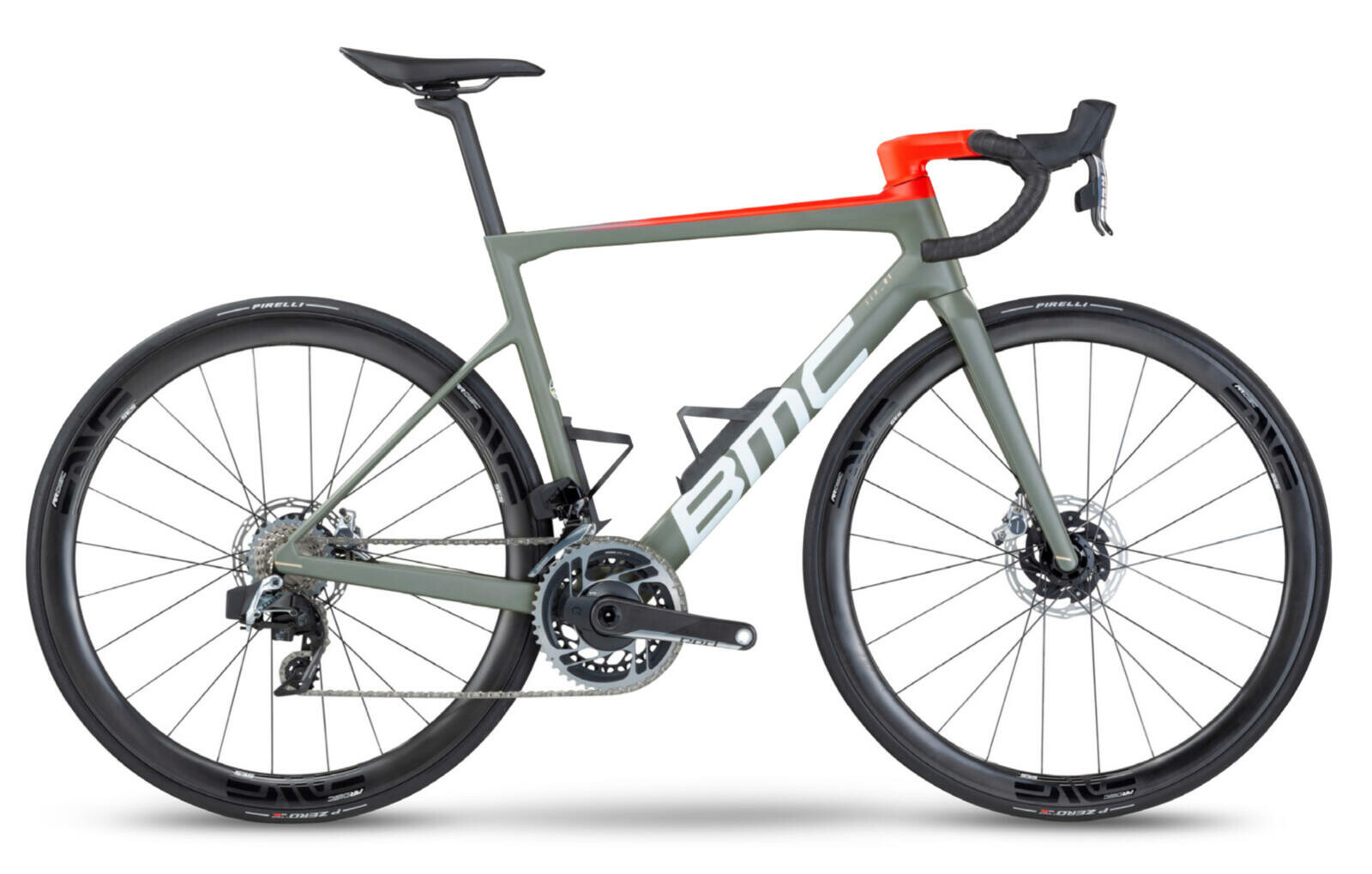 More at your nearest BMC dealer or search BMC bikes Australia online.
Easton EA70AX Dropper Post + Remote Lever
Get your gravel bike single track ready with the Easton EA70 AX Dropper Post and matching remote lever.
The dropper post can be paired with a drop bar optimized lever or teamed up with the Easton EA90AX lever. The post comes in the common 27.2mm diameter with a 50mm drop and a zero-offset head in either a 350mm or 400mm length. To assist with installation and operation, the cable can be attached from either direction for compatibility with all dropper levers.
The EA90AX lever features a best-in-class proprietary combination of ergonomic form and function. It has a two-position actuation while maintaining plenty of clearance for both knuckles and shifter. Setup is simple and straightforward with safe clamping on both alloy and carbon handlebars. The EA90AX post is available now with the lever available in coming months.
Dropper Post RRP $214.99 – Remote Lever RRP TBA
For more visit www.solasport.com.au
Tempo Cafe
This relatively new cyclist-friendly cafe is at Terrey Hills north of Sydney and has quickly become the go-to meetup point for riders. It is perfectly located for cyclists heading to or returning from the famous West Head Road ride and lookout, and Akuna Bay loop.
Tempo features bike racks out the front, a wide-ranging menu and some of the best coffee on the northside. Along with fantastic food and drink, emergency cycling supplies are on offer including tubes, tyres, rain capes, gloves, water bottles and more.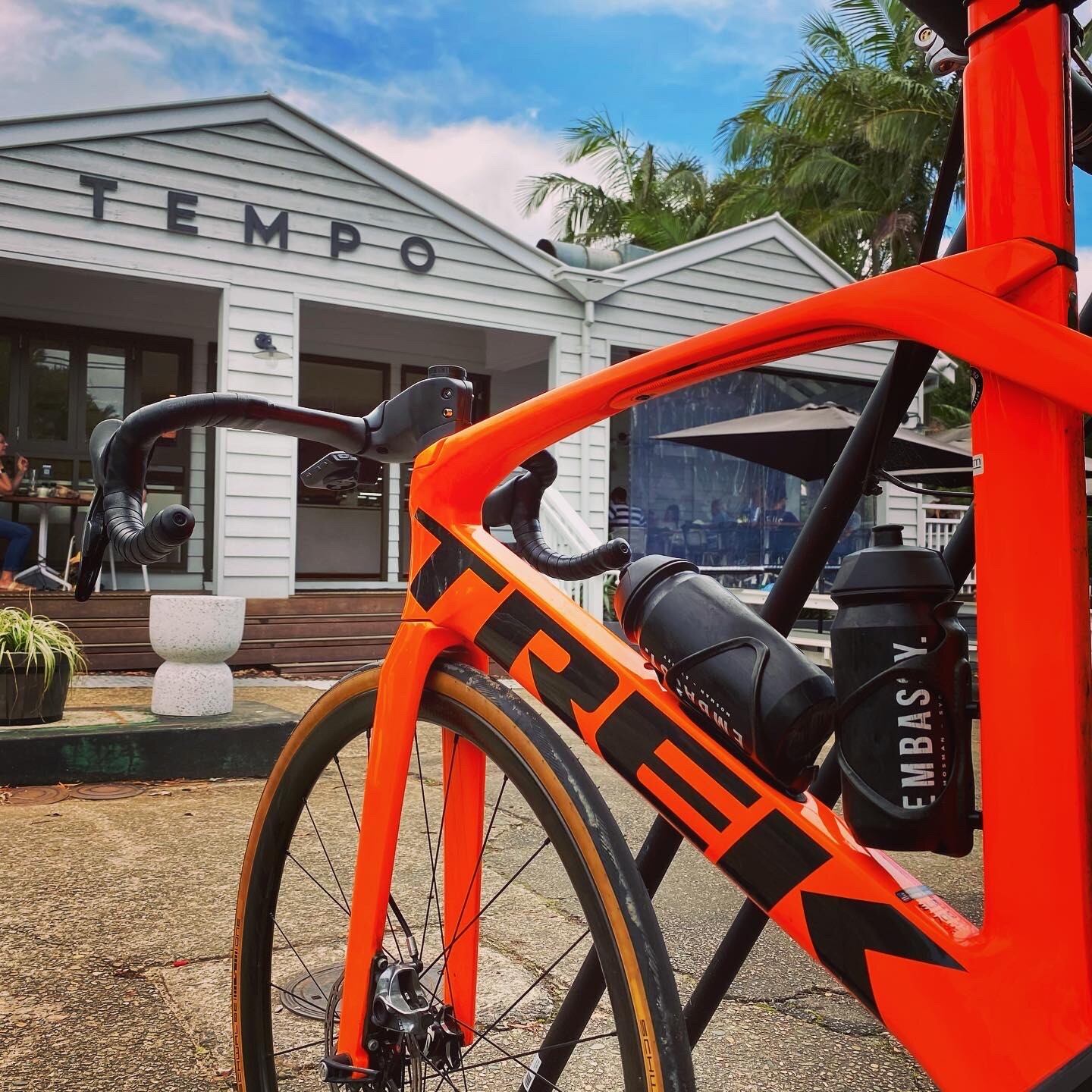 Tempo Cafe is at 205 Mona Vale Rd, Terrey Hills, near the top of McCarrs Creek Road.
More info at www.tempocafe.com.au or check them out on Instagram.
Bontrager Circuit Wind Vest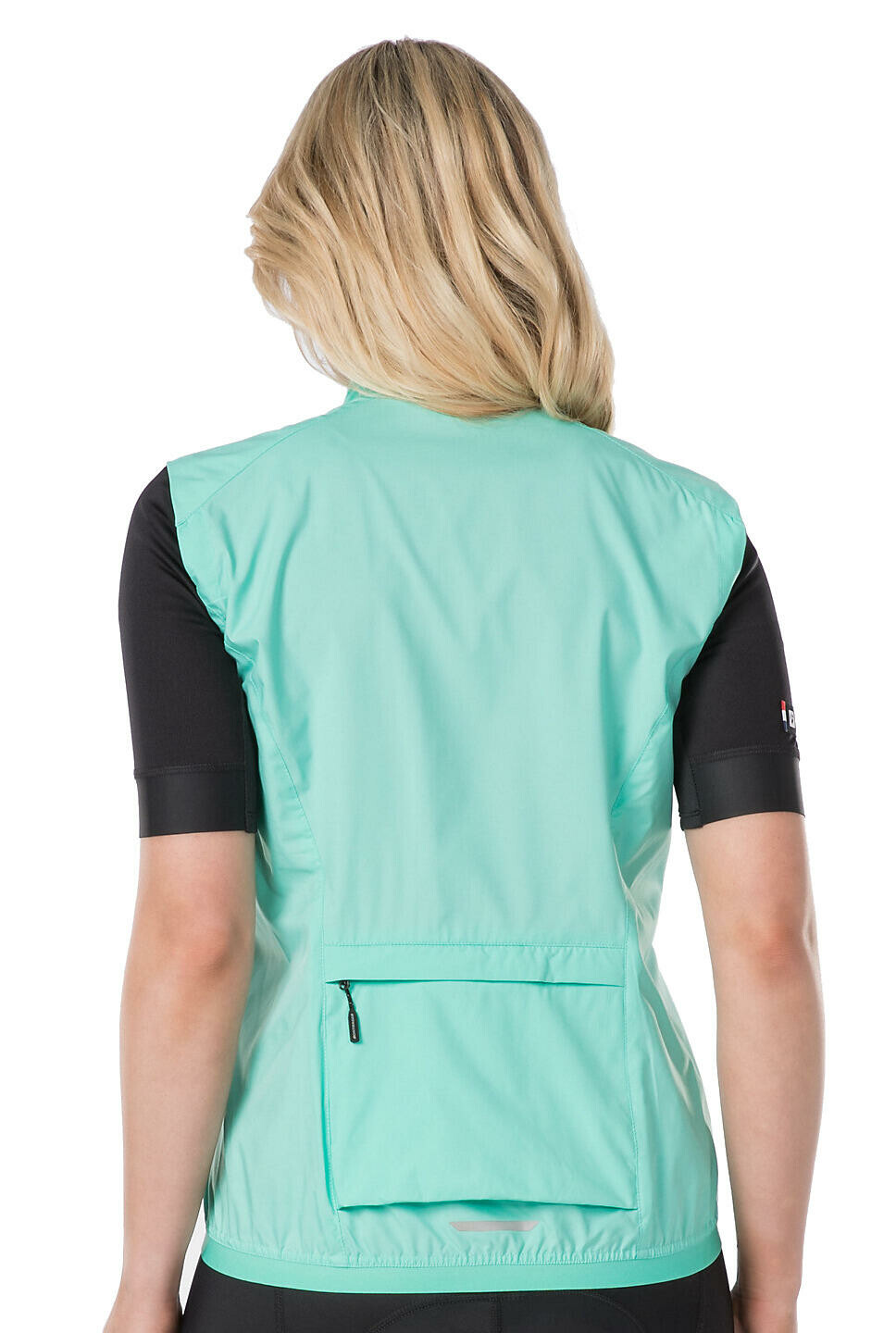 The days are shorter, and we are now riding in periods of low light; yes, it's getting dark out there and visibility is critical. Be seen and keep the wind chill at bay with this lightweight and packable vest from Bontrager, Trek's in-house accessory brand.
Not only is the high-tech fabric windproof, it is also water-resistant to help when conditions are less than perfect.
The vest is available in black and high-vis yellow in men's sizes, and Miami green in women's.
RRP $119.99
More at www.trekbikes.com
MTB Racks For The Ute
We know a lot of road riders also enjoy MTB, and here's a great way to transport your precious off-road bikes on your journeys.
Ride88's QR3 is rack system that can be fitted to the back of a ute or inside a van. Simply secure the rack to a solid surface then roll your bike(s) onto the back clamp the front/back wheel down and you are ready go.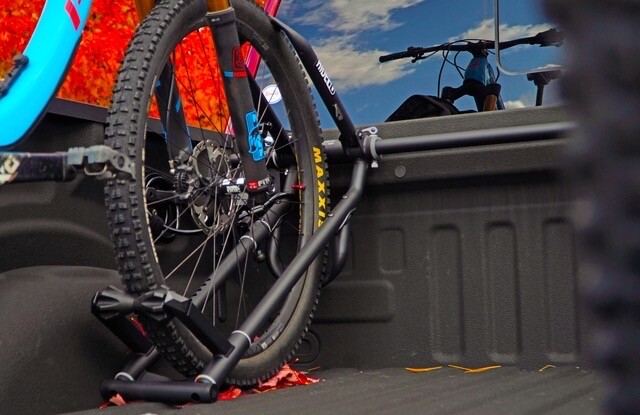 These racks can carry up to a 25kg bike, and a single QR3 Rack with the universal mount will retail at $599 with freight included for VIC, NSW, SA and QLD. A dual QR3 rack combo will be $999.
For more visit info@blueglobe.com.au
F3 GPS Mount
This unique offering from F3 is effectively a GPS mount for Garmin or Wahoo computers that fits just about any stem.
Manufactured in the USA, it simplifies the cockpit by eliminating a factory of aftermarket out front mount. It is particularly helpful for integrated cockpits with cabling that tightly enters the bars or stem.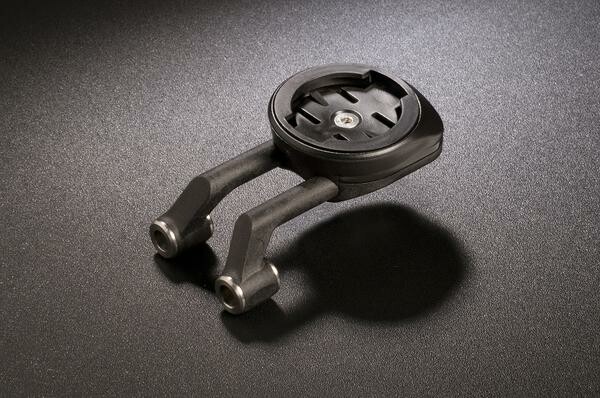 The fully adjustable arms allow fore and aft movement which enables the use of any size Garmin or Wahoo GPS. An optional accessory will hold a GoPro or front light, and has a slick, integrated look.
Both Garmin and Wahoo inserts are included so there's no need to change the mount if you change computer brand.
RRP $99.95
More at www.fullbeam.com.au
Proteam Bicycle Care
A new product into Australia is Proteam Bicycle Care, a premium bike-specific ceramic coating from the Netherlands.
Once applied, the Proteam coating will help shed dirt, mud and water from your frame for up to three years.
A first of it's kind in the cycling industry, this silicon dioxide treatment wont harm the paintwork and is said to keep your bike gleaming.
For more about the treatment take a look at the video on the Full Beam Australia website.
RRP $66.95 for 15ml
More at www.fullbeam.com.au
45 Years At The Giro
Italian photographer and long-time Bicycling Australia contributor Stefano Sirotti has launched a book documenting 45 years of Giro d'Italia memories.
In "45 Giri", Alessandro Freschi and Stefano Sirotti analyse the champions of cycling and their exploits at the "Corsa Rosa", in majestic scenery of the Italian peninsula.
It's an exciting journey up and down for Italy, from the snow-covered Alps to the meadows of the Dolomites, from the glimpses of cyties and small medieval villages, to the sunny coasts of the Southern Italy and the enchanting seas of Sardinia and Sicily.
Stefano Sirotti, was born in Cesena, in 1977. He began his career as a photographer at just 13 years of age, following his father Emanuele on the road of Giro d'Italia.
His photographic palmares include: 28 Giri d'Italia, 30 Tour de France, 17 Vuelta di Spagna, 27 Milan–Sanremo, 26 Giri di Lombardia, 26 Giri delle Fiandre, 26 Paris–Roubaix, 25 Liège–Bastogne–Liège, 28 World Road Championships, 2 Olympic Games (London 2012 and Rio de Janeiro 2016). He has now taken more than 900,000 cycling images.
To order email info@sirotti.it
Scicon Elan Saddle
We've been riding this saddle for several months now and are super impressed with it.
The ELAN Saddle from Italian brand Scicon bridges the gap between performance and comfort—it's lightweight, very comfortable and an impressive all-round saddle.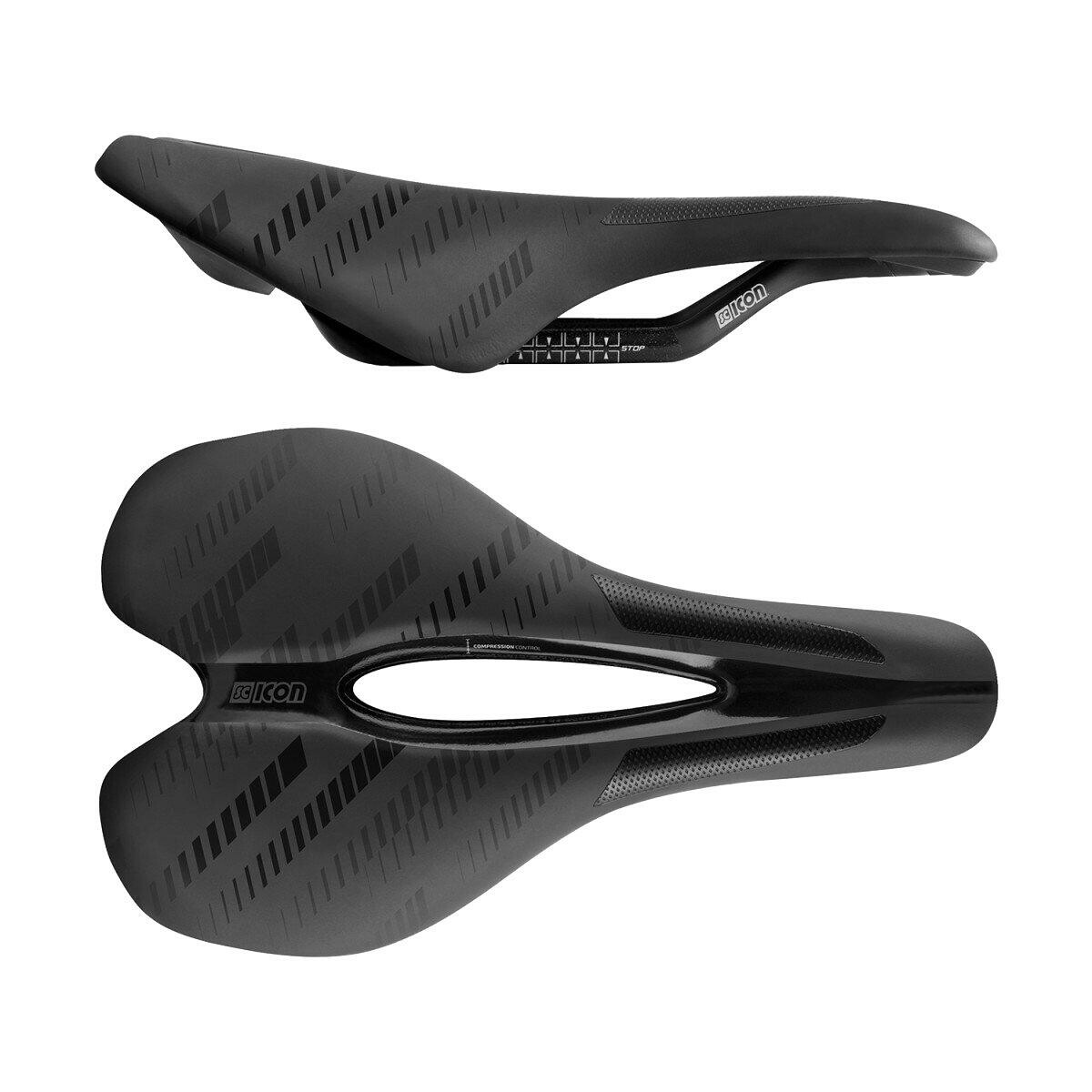 Designed in the 'power' style—shorter and wider than many other offerings—the Elan has a short-nose and wider seated area. A central cut-out is one of the major draw cards: this removes pressure from soft tissue area and dramatically aides all-day comfort.
The saddle features a lightweight carbon fiber reinforced polymer shell and unidirectional braided carbon rails.
It weighs in at 199 grams.
We have ridden the Elan extensively on road, gravel and MTB—it is one of the most impressive and underrated saddles we've tested in quite some time.
RRP: $199
More at www.asgthestore.com.au
Link Lotion Parafin Lube
Not content with the range of chain lubes currently available, Swedish cyclist Ulf Palenius went about creating his own.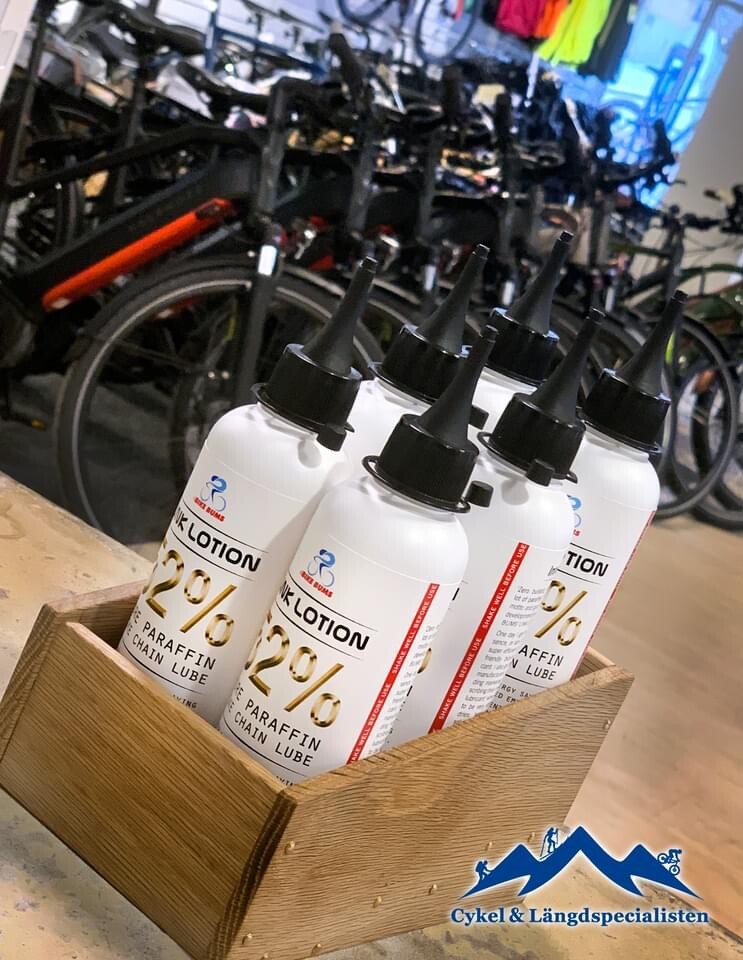 The result is Link Lotion that contains 52% paraffin and no solvents or eco-nasty additives.
"I know there are hundreds of competitors in the market," Ulf told us. "But I thought it would be fun and interesting to try to produce a Swedish challenger. The goal was to produce a first-class lubricant based on at least 50% paraffin for an extra dry dirt, water and mud-repellent super lube."
We've been riding and testing and we are loving it! For more information visit www.bums.bike
Have a new cycling product and keen to share it with the Bicycling Australia audience? Message us vianatbromhead@yaffa.com.au