Trek have released a new alloy road bike the company say performs way out of its league in both ride quality, performance and aesthetics.
"The all-new Émonda ALR is the next big step in Trek's lofty goal of lightweight aluminium perfection," say Trek. "Each model in the new line-up features a hydroformed Alpha Aluminium frame that delivers the sleek looks and ride quality of far more expensive carbon models."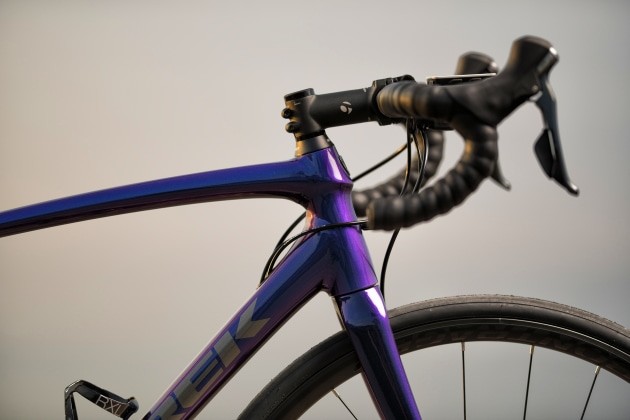 Key Features
The new Émonda ALR frame is built with Trek's premium 300 Series Alpha Aluminium and features a tapered head tube and internal cable routing. Trek engineers used hydroforming—the process of injecting fluid into a cylindrical frame tube and stretching it to its capacity—to manipulate the frame's tubes into complex shapes for reduced weight, a better ride quality and carbon-like looks.
Invisible Weld Technology
By creating hydroformed tube shapes that fit together perfectly, Trek engineers were able to dramatically reduce the amount of weld material needed to join the tubes. This process is called Invisible Weld Technology. It's what allows for larger continuous surface areas on the frame, which increases strength and cuts down on weight.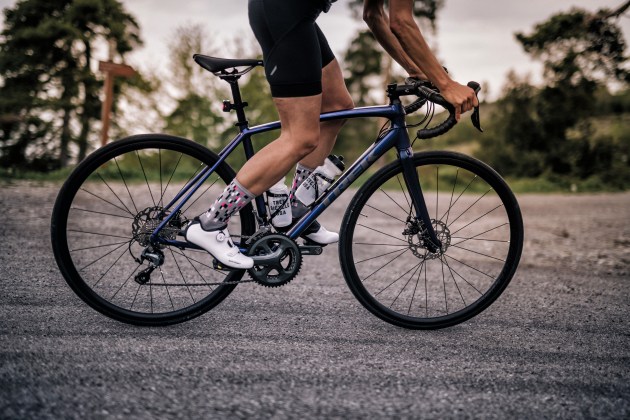 Brake options, quality spec and new paint
Émonda ALR is available with lightweight direct-mount rim brakes or disc brakes for all-weather stopping power and control.
Tech, spec and new paint
All models are DuoTrap S-compatible to track ride metrics. They come with 25c tyres, a full Émonda carbon fork, and a Shimano Tiagra or 105 drivetrain as standard.
Émonda ALR 5 and Émonda ALR 5 Disc are available in a striking iridescent paint scheme named Purple Flip. It has high-level sparkle similar to bikes of the Project One range, Trek's custom bike programme.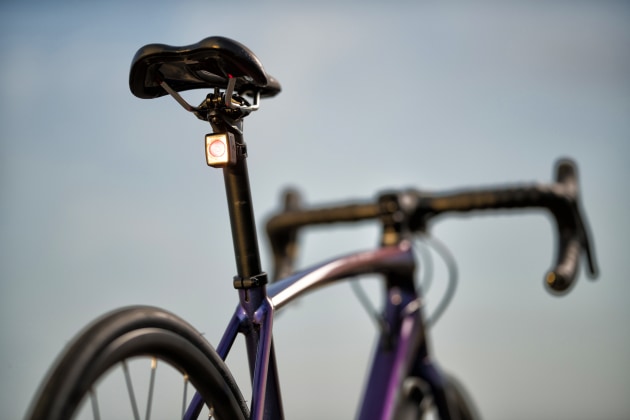 New women's model
The new Émonda ALR 5 Disc Women's delivers the same Émonda performance with touchpoints that can provide a better fit and feel from the start. It's built with the same frame and drivetrain and spec'd with a Women's Specific Design Saddle, shorter stem and narrower handlebar.
Available Émonda ALR models
The ALR will be available in both rim and disc brake options with frames that weigh in at 1112g and 1131g respectively (56cm).
Émonda ALR 5 Disc (AU $2,399)
Émonda ALR 5 (AU $1,999)
Emonda ALR 4 (AU $1,499)