Bicycling Australia's resident powerhouse Luke Meers puts a P2M power meter through its paces.
Most people can bear adversity; but if you wish to know what a [person] really is, give [them] power". Robert Green Ingersoll
The prevalence and improved affordability of power meters in the market means that it seems like most enthusiastic cyclists now have one. Power is the ultimate training, racing and social comparison tool. Many a post-ride coffee conversation drifts, slowly and inevitably towards the blackhole of watts, peak power, normalised power, Phillipo Ganna power … all the big issues in life really.
The difficult decision for many cyclists now seems to be not whether to get a power meter, but rather, which option to choose. Full cranks, pedal-based, left crank only, or as the power2max units are, spider-based. Each style of system has its own pros and cons.
The spider-based systems provide less flexibility in terms of ease of switching between bikes but have a reputation for accuracy. So it was with great interest that I got to have a good chunk of time training and racing on a 'Power2max NG Road' power meter.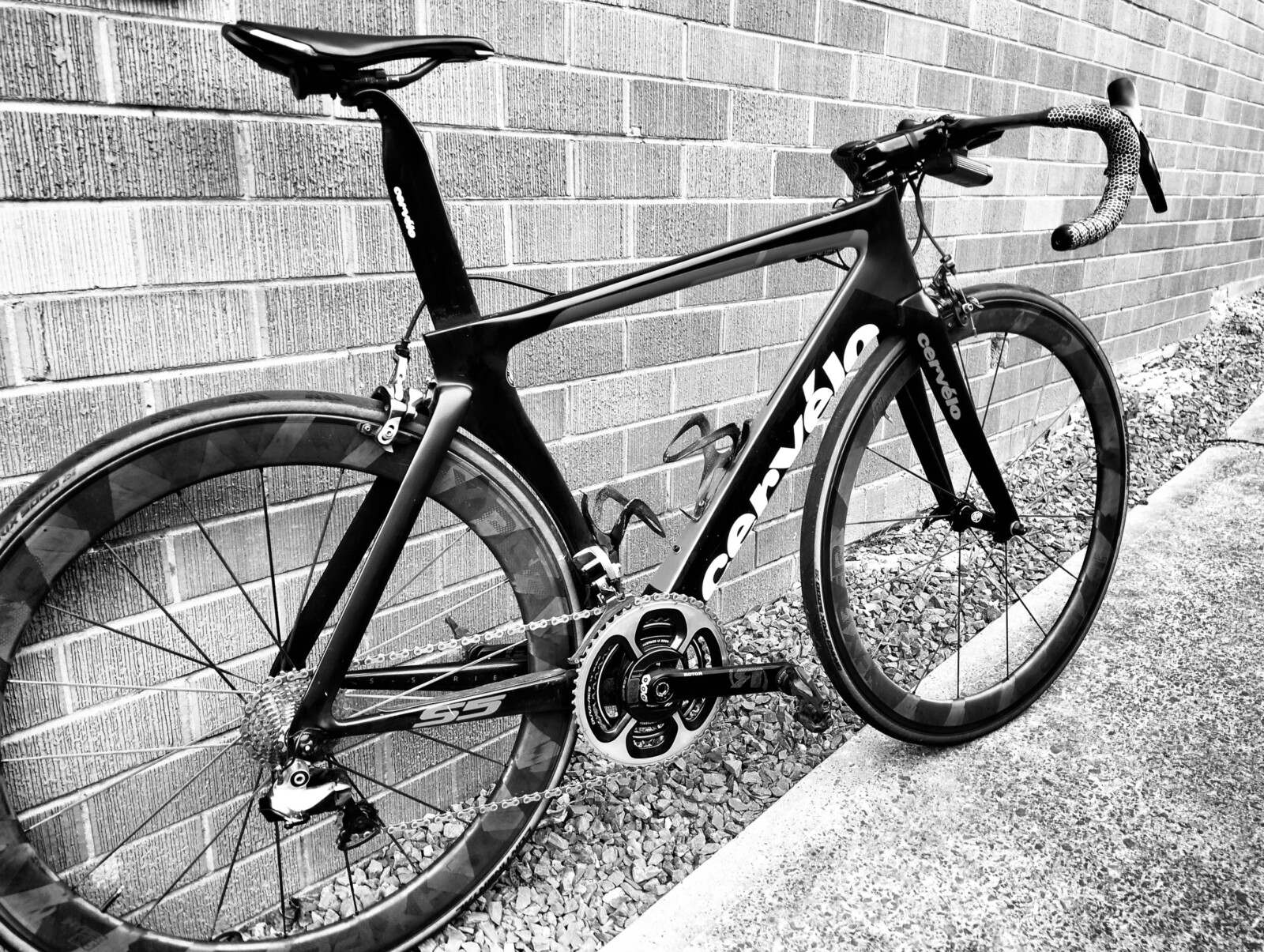 The range of combinations that power2max offer is, to be honest, a little overwhelming. Fortunately, they have an online guide that steps you through the selection process. They offer two main ranges of power meters for road bikes: the NG Road power meter and the more budget option (at about 2/3rds the price), the NGeco Road. Each of these spiders then has differing options depending on which crank, chainrings and bottom bracket configuration you'll be using.
For this test, we are using the NG road unit matched with Shimano Dura-Ace chainrings and the Rotor ALDHU-R 24 cranks. This unit comes in at a combined weight of 777g (over 100g heavier than my Dura-Ace crankset). Power2max claims an accuracy of +/ – 1% for their NG range, putting it among the top-tier power meters in terms of accuracy (Note: the pool of power meters claiming 1% accuracy is growing).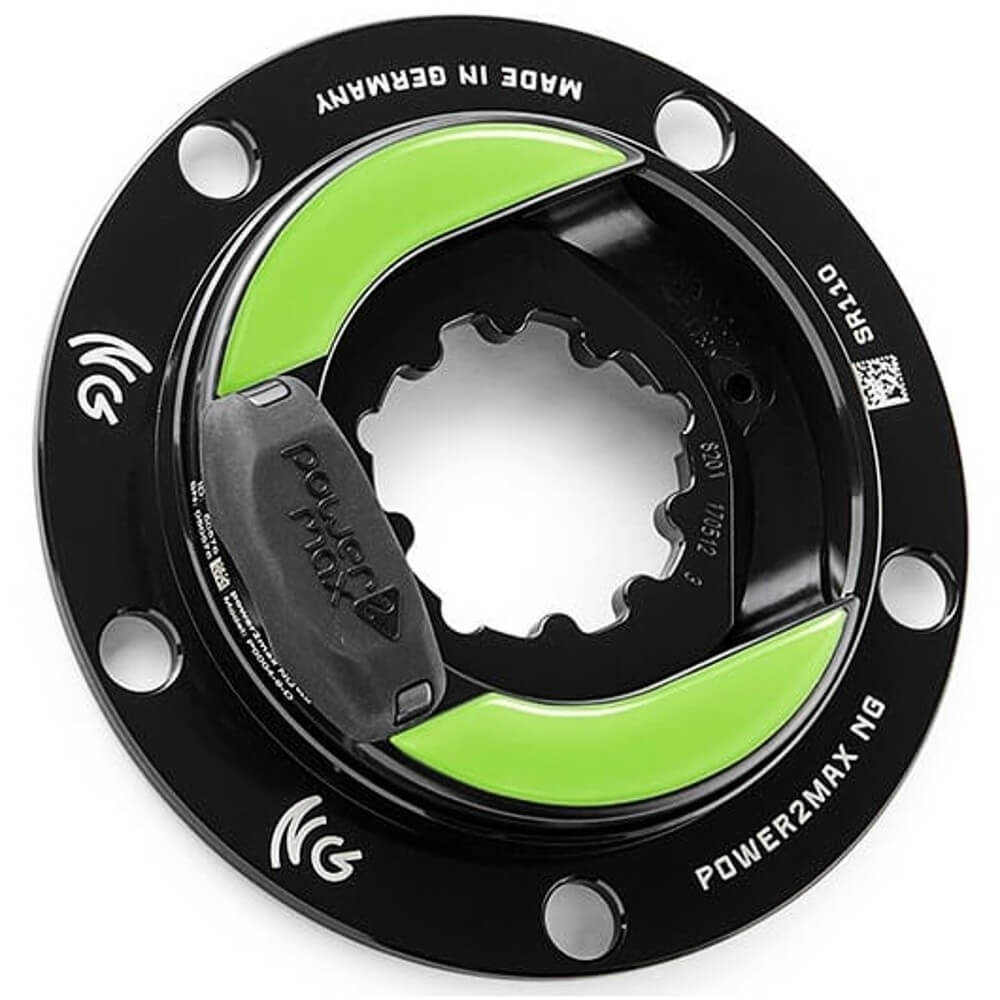 The NG has a USB rechargeable battery with a 150-hour cycle life and connects via a neat magnetic junction. Since this is a spider-based system, it only measures overall power, however, the NG units use the oscillations of power that accompany pedalling and an algorithm to deliver metrics such as left-right balance and pedalling smoothness. This is reportedly, quite accurate too. Connectivity is via ANT+ and Bluetooth.
The warranty is for an impressive 5 years! Interestingly the cheaper NGeco models have +/-2% accuracy and do not offer the pedalling metrics as standard. However, the internal hardware must be the same or very similar, as these can be "upgraded" via software for an additional fee. This is an interesting way of differentiating their products.
I'm sure the upgrades are tempting, it does let us see behind the curtain a little and asks the question of why the NG models need to be as expensive as they are. Apart from being a little heavier, the main hardware difference, as far as I can see, for the lower model NGeco is that they use replaceable CR2450 batteries (300-hour life). This makes the NGeco model seem quite appealing.
Using The Gear
Installation involved assembling the spider, chainrings and cranks and then installing them on the bike. For some, this may be an intimidating process, but power2max has numerous video guides to explain the process.
Connectivity to my Wahoo unit was easy. P2M units now need no calibrations, which is so nice. There is a phone app that I'm sure is great but it no longer seems to be available for Android phones (Apple only), so I didn't get to play.
Regardless, the setup and connection were straightforward and hiccup-free. There are spacers that can be installed on either side of the bottom bracket which necessitates a little knowledge of bike setup and chainring placement requirements; so some people may want the reassurance of their local bike shop to set it up well.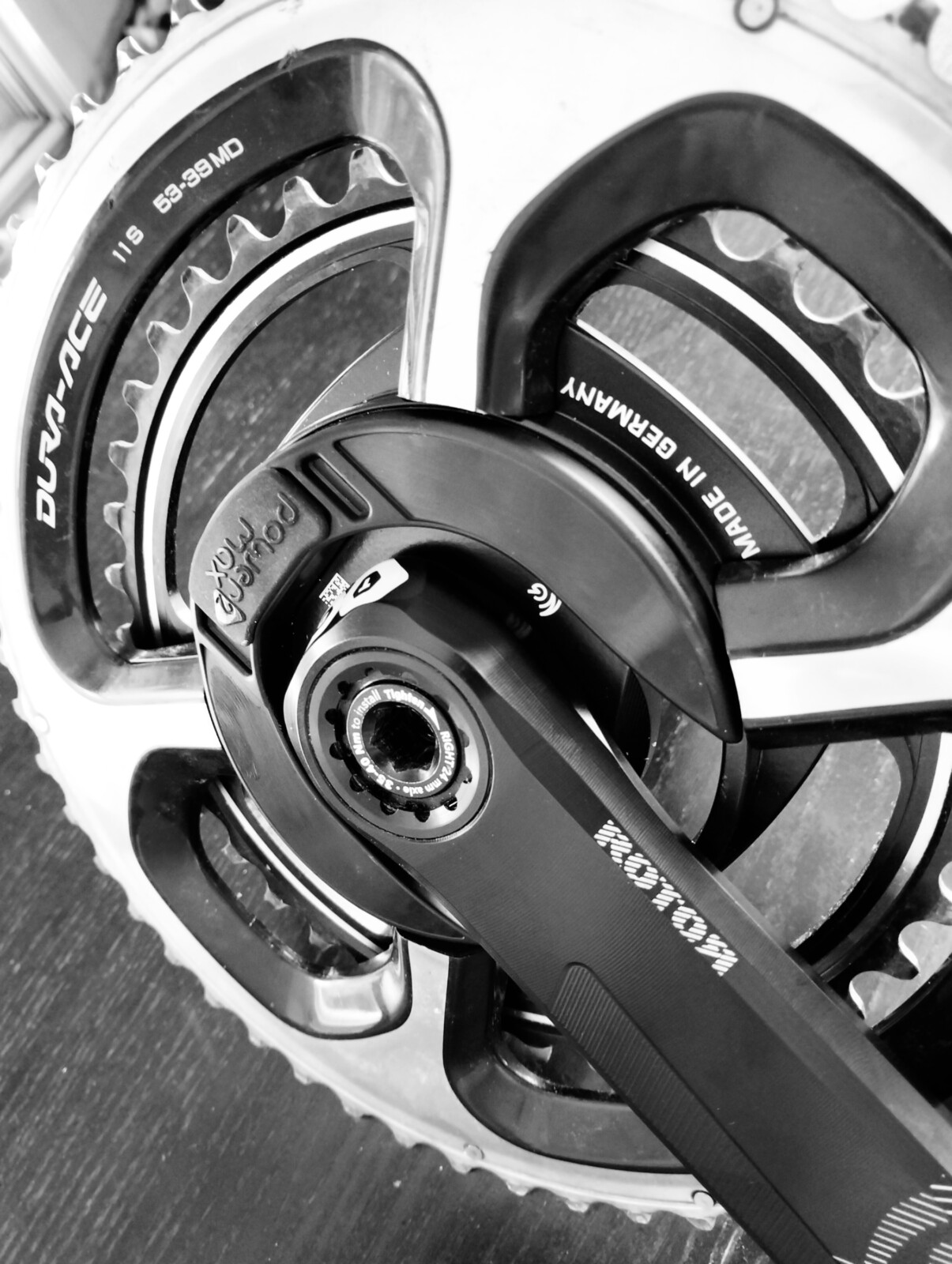 I'm a longtime user of Shimano cranks, particularly the 9000 series DuraAce. I was genuinely surprised by how noticeable the increased stiffness of the rotor cranks was. Admittedly, they do give away a bit in weight, but they were markedly stiffer.
This is anecdotal, of course, but normally I don't notice subtle changes in rigidity or small ride dynamics because I am often switching between bikes and components. These personal observations were echoed by others I've since talked to about using Rotor cranks.
Since this is a power meter review, we probably should look at the power. There are super in-depth analyses of this at places like DC Rainmaker's website, but for my purposes here, I ran Assioma pedals which are known to be quite accurate, and dual recorded power over the duration of the review period. The Assiomas are also a 1% accuracy device, so between the two we should expect 2% discrepancies. This was precisely what happened.
Looking at power curves, the higher powers are recorded for much shorter durations and are therefore prone to differences in error that could be to do with cadence calculations and other things. There were up to 2.1% differences between the power meters for peak power and shorter 5 to 20-second efforts. These differences occurred in both directions too; as in, it changed from ride to ride which unit recorded higher peak values.
At lower power levels, such as 20 or 30-minute efforts, they recorded within about 1%. I didn't see any unusual spikes or experience dropouts at all. This robustness acted as confirmation of what I'd heard from several users of power2max equipment, namely, that they are robust and very reliable units.
So overall, the question came down to what are the benefits and detractions of this unit, compared to the other options out there?
1: Robust and simple system to use.
2: Perfect for, and more affordable, those who have cranks they want to keep using.
3: Accurate and reliable.
4: Pedalling metrics for those who really want to geek out.
5: A bulletproof unit – the chances of wearing it out are extremely slim.
6: The mid-range price point is not spectacular.
7: The weight penalty of over 100g (depending on setup) when other power systems can be lighter.
8: It's not as simple to switch between bikes compared to a pedal or even a single-side power meter.
The Verdict
So, would I recommend it? Yes, with two small caveats. As long as you are not wanting a power meter that you will be swapping frequently between bikes and as long as you are ok with sacrificing around 100g, then the power2max units are a great choice.
Robust, reliable accurate and well built, not the cheapest but not complete bank breakers either. I would happily keep this on my bike if I didn't have to give it back.