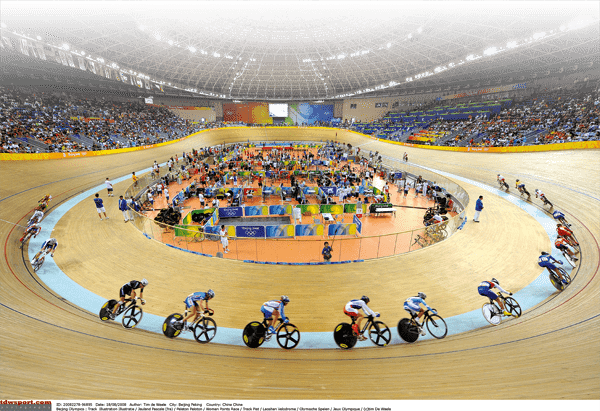 Morbid memories of Beijing 2008 will be all but forgotten if Australia perform as they should at the 30th Olympiad. Though they won't have it all their own way. Anthony Tan previews the road and track cycling events at the London 2012 Olympic Games.
ROAD PREVIEW: WHO WILL STAND TALL ON THE MALL?
Road Race
Overcoming Cav'…
Be warned, say Stuart O'Grady and Matthew Goss: come Saturday July 28, the day of the men's Olympic road race (the women's race is on the following day), those competitors who think they're in for a relatively easy ride that will likely end in a mass sprint finish will be sorely disappointed.
Unlike the London-Surrey Cycle Classic, the 140-kilometre-long test event that world road race champion Mark Cavendish won the previous August (and where O'Grady and Goss finished fourth and eighth, respectively), the 250km Olympic road race for the men (140km for the women) will be a completely different beast. "It was really interesting and I was glad I was over there for the test event, but it's chalk and cheese to what's going to happen in July," O'Grady told Bicycling Australia.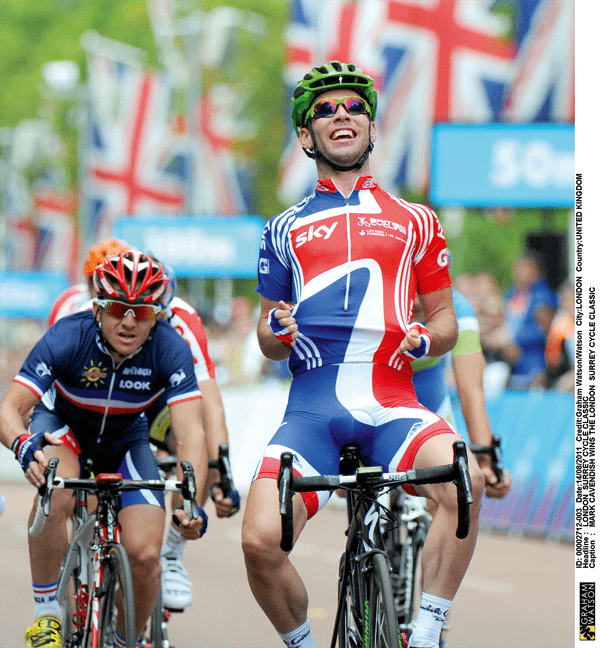 "We only climbed Box Hill two times and already the field blew to pieces. Okay, it wasn't a Tour de France peloton, but it did give an indication of just how tough this race is going to be. Nine times around that circuit, it's extremely difficult, extremely technical… It's going to be a lot harder than everyone predicts."
Goss concurs: "The Olympic course is going to be quite tough, I think. It's actually a little bit tougher than most people first anticipated. And I honestly don't think we'll see any more than 25, 30, guys coming into the finish, on that circuit," he said.
While Goss and O'Grady have so far not enjoyed the form they've had in previous years, the former, along with Simon Gerrans, are likely to be Australia's two outright leaders. Arch-rivals Great Britain, on the other hand, will adopt the same, all-for-one-one-for-all strategy as they impressively and successfully did at the road worlds in Denmark last year, virtually controlling the race from start to finish. So long as Cav' comes out of the Tour de France fresh – he has already said he will forgo defending his green jersey in order to maintain peak form after this year's Tour ends on July 22 – the Brits are confident the Manxman can be there in the finale and have the legs to deliver, even if the course is more challenging than the one in Copenhagen.
Asked how the five-rider limit per nation may affect proceedings, Goss told Bicycling Australia: "It will be a lot harder to control the race and it's going to be a lot harder to bring back breakaways, to get groups organised. It's going to make the race completely different to a world championship. Well, not completely different, but different to a world championship, where you can have a whole team control a race.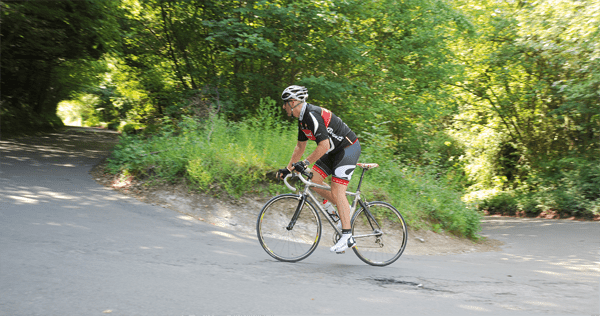 "In London especially, the circuit's quite closed. Within 15 seconds of being off the front you're probably out of sight. There's a good chance little groups could go away, and it doesn't take much for a big group to then form in front from the little groups. And it's a possibility you might not see them again. So, the control is going to be the hardest part."
The burning question for Australia is, can Goss beat Cavendish?
"The course does suit my style. It's going to depend a lot on how we come out of the Tour de France and how everyone recovers, so that's something that we're not going to know till we get to race day," was all the lad from Launceston would say.
Time Trials
Can Anyone Challenge Cancellara?
Those attempting to ride both the road race and time trial in London will have three days' grace (two for the women) before the countdown begins in the race of truth on August 1.
Courtesy of sterling performances by Jack Bobridge and Richie Porte at the 2011 road world championships, Australia is eligible to nominate two starters for the 44km men's time trial (29km for the women, where we will receive one spot). Though both riders are by no means a shoe-in because of it.
Defending Tour champ Cadel Evans has already indicated he would like to ride the course that has Fabian Cancellara's name written all over it – particularly after the big Swiss forwent most of the Spring Classics in wake of his crash at the Tour of Flanders, which left him nursing a broken collarbone. Michael Rogers is another keen as mustard to make the cut, leaving Australian selectors with an enviable headache of whom to choose.
It's also worth noting that all entrants in the time trial must also compete in the road race, meaning riders like Bradley Wiggins may only ride part of the latter to be in top shape in the former. "I will approach the time trial with complete priority," he told the London Telegraph newspaper.
"It's unfortunate but that's the way it is – the Olympic formula is always arse-about-face with the road race first and time trial second. The coaches will define what job they want me to do in the road race on the day, but it will be with the time trial as my priority in mind three days later," said Wiggins.
Who will be the King of the Clock outside Hampton Court Palace?
TRACK PREVIEW
ALL ON BOARDS TO LONDON
If one accepts the notion that it is nigh impossible to turn around a set of mediocre performances and, four months later, miraculously make them superlative, one also accepts the notion that what transpired at the World Track Championships earlier this year provides the perfect harbinger of what is to come inside the London Olympic Park velodrome from August 2-7.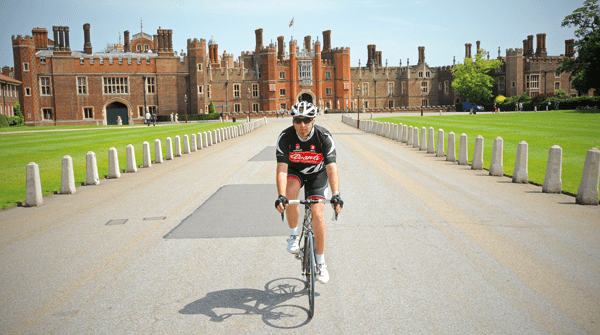 Three hundred and forty one athletes from 45 nations descended on the Victorian capital for a chance to compete in the world's most-watched sporting event. From the April 4-8 meet at Hisense Arena, adjacent to the hallowed Melbourne Cricket Ground (MCG) and Rod Laver Arena, it was Australia that walked away with the most medals, just as they had done for the past three years after bombing out so badly in Beijing.
Fifteen in fact was our total tally, comprising six gold and silver apiece and three bronze medals (see table 1). The next closest nation was archenemies Great Britain with 13 (also with six golds, but four silver and three bronze), followed by Germany and New Zealand (five each), France and Belgium (three apiece), then Russia and Poland (two and one, respectively).
TABLE 1
2012 Track World Championships medal tally: Aussies ahead, but only just…
Gold
Silver
Bronze
Total
Australia
6
6
3
(15)
Great Britain
6
4
3
(13)
Germany
2
2
1
(5)
New Zealand
1
0
4
(5)
France
1
2
0
(3)
Russia
1
1
0
(2)
Belgium
1
0
2
(3)
Poland
1
0
0
(1)
Dave Brailsford, British Cycling's performance director, said the difference between the Australian track squad now compared to four years ago was chalk and cheese. "They had an ageing group, they'd had success in Athens; they thought they could go and just come back and step up in Beijing," he said.
"That didn't happen for them, but what they did have, they had the brilliant young group they were developing. You have to respect the level of talent that exists in Australia in cycling and then they do well to get the best out of that talent. Where they've come from is credit to them, it's quite remarkable, and they're going to be a real force to be reckoned with in London."
Added Cycling Australia high performance director, Kevin Tabotta: "The results that we achieved in terms of medals has been great. However, the personal bests and the times that have been hit by the athletes are marks that are exceeding what we had set for this championship. We're tracking really well. We're pleased with the progress the athletes have made; we know what we need to work on between now and London. We know we've got room to move in a number of the events and we know what we need to do about it."
Brailsford described this year's Track Worlds as the "hardest-fought world championships I've ever seen".
"We wanted to come to the Track Worlds and perform really well. We knew it was going to be tough given Australia's results over the last few years but it turned into a battle royale. There are so many teams so close to each other and so many riders desperate for selection to the Games that the cocktail has made it terrifically difficult and challenging," he said.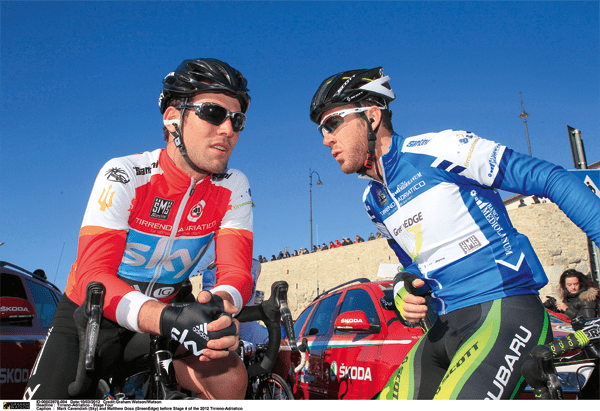 Though before you prematurely rejoice about our comeback, consider this: if we take out the non-Olympic events from the total medal tally and hypothesise that the results will be identical at the London Games – an entirely conceivable outcome – it is not Australia, but Great Britain, the land of its forefathers who migrated as convicts some 200 years ago, that comes out on top (see table 2).
TABLE 2
2012 Track Worlds – Olympic events only: GB in front, Australia to pick up the pace…
Gold
Silver
Bronze
Total
Great Britain
5
1
1
(7)
Australia
3
4
1
(8)
France
1
1
0
(2)
Germany
1
1
1
(3)
Out of a possible 10 Olympic events – for the first time in history, parity will exist between the blokes and sheilas – Team GB's five gold medals come from the team pursuit (men and women), match sprint (women), keirin (men) and omnium (women). Australia's three golds derive from the team sprint (men), omnium (men) and keirin (women). France and Germany take one each, in the match sprint (men) and team sprint (women), respectively.
"We had lost the winning edge, but it has come back since the London World Cup," Geraint Thomas, a member of the victorious men's team pursuit squad, said, whose awesome foursome clocked an unprecedented time of 3 minutes 53.295 seconds over 4,000-metres in Melbourne. "That pre-Beijing attitude is there, that vibe, that atmosphere, the same feeling and momentum. The whole squad believes we can do something similar to Beijing in London."
So, depending on whether you're a glass half-full or half-empty kind of guy or gal, with four silvers earned in Melbourne, it is undeniably Australia with the most room to move, or should you adopt the latter viewpoint, improve. "Some of the key battles have just gone our way but there is absolutely nothing in it," said Brailsford.
The five Olympic selection events consisted of the four Track World Cups and the Track World Championships, the last also being the most important. In other words, after the performances in Melbourne, the majority of places were set in stone – at least in the minds of the selectors, even if they weren't letting on to their athletes. I've taken an educated stab at which riders you'll see riding what events, and where they're likely to fare in London (see table 3).
TABLE 3
Tan Man's predictions: 2012 Olympic Games
Men
Women
ROAD
Road Time Trial
Fabian Cancellara (Switzerland)
Judith Arndt (Germany)
Road Race
Matthew Goss (Australia)
Marianne Vos (Netherlands)
TRACK
Team Pursuit
Great Britain
Great Britain
Team Sprint
Great Britain
Germany
Match Sprint
Grégory Baugé (France)
Anna Meares (Australia)
Keirin
Chris Hoy (Great Britain)
Anna Meares (Australia)
Omnium
Glenn O'Shea (Australia)
Laura Trott (Great Britain)
While there are no absolute certainties as to who will win, what is not under dispute is that world records will be broken in ol' London Town.
The enmity between Great Britain and Australia in the team pursuit, where world records were eclipsed in Melbourne for both men and women and both won by Great Britain, makes this a surety. Especially in the women's team pursuit, which is a relatively new event and will make its debut on the Olympic track cycling program from August 3-4. "We stepped up big-time in the TP [team pursuit]," said Great Britain head coach, Shane Sutton, after what transpired in Melbourne. Brailsford was even more generous in his praise: "We have seen the best two team pursuits, male and female, of all time. It's a massive step forward."
Given it was only the third time they rode together, however, you would have to grant Annette Edmondson, Melissa Hoskins and Josephine Tomic a shot at gold in London, despite the British trio twice breaking the world record in April. "The Australian women's pursuit team, by our own internal ranking in October or November last year in the first World Cup in Astana, was seventh or eighth best in the world," said Tabotta. "Now they're second best in the world and they're on the way up."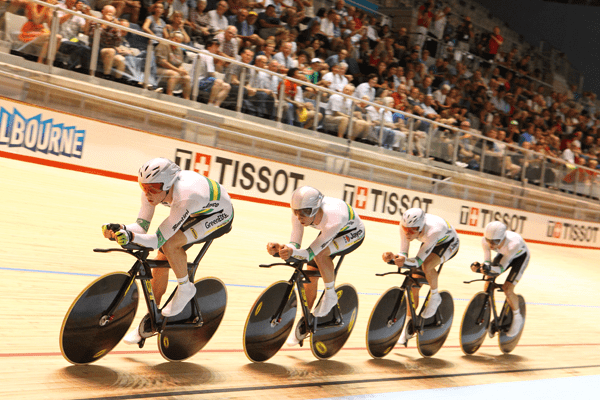 In the two months leading to and including this year's Track Worlds, world records in the women's team sprint were set five times in less than two months and by three different nations. Teams from Australia, Britain and Germany all set new world record-beating benchmarks, the last being Germans Kristina Vogel and Miriam Welte, who defeated three-time world champions Anna Meares and Kaarle McCulloch at Hisense in April.
In the men's sprint, one of the conundrums Great Britain face is not so much 'will they win?' but 'who will they send?' In Chris Hoy and Jason Kenny they boast an excess of riches but due to the new ruling that allows only one rider per nation to compete in each event, Brailsford must make an agonising decision before noon on August 3.
Hoy, the reigning Olympic champion in the match sprint, team sprint and keirin, has won three of the five selection events in the match sprint but Kenny has beaten him 2-0 the last two occasions they've met. "If Jason gets it, he thoroughly deserves it," Hoy said on the night Frenchman Grégory Baugé defeated Kenny to claim the world match sprint crown. "Even that final ride there, although Baugé won the gold medal, Jason gave him something to think about and he did a really good ride. Whoever gets the ride for GB in the sprint will do a really good job, for sure."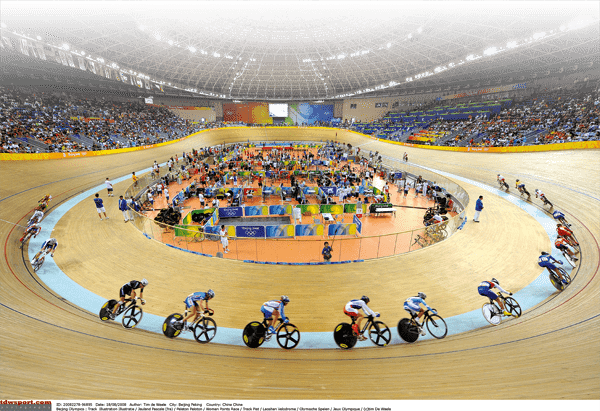 At the very least, 'Sir Chris' will have the chance to defend his team sprint and keirin Olympic titles, the latter he won in gob-smacking fashion in Melbourne when it looked for all money he was down and out. "There was nothing between he and Kenny. They've given us a nice headache," said Sutton. Brailsford added: "It doesn't matter what you've done in the past – being Sir Chris Hoy doesn't give you a tenth of a second. Our job is to pick the fastest guy."
The big question for us is, will Meares, the darling of Australian track cycling – actually, make that the darling of Australian cycling – be able to bounce back and defeat Pendleton in the match sprint?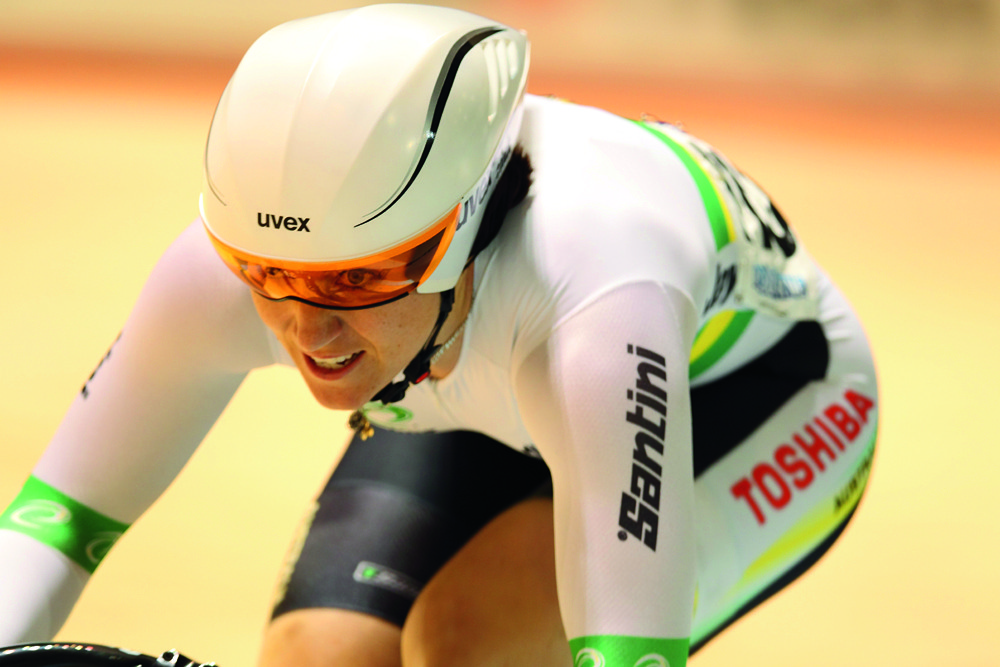 After dealing two massive psychological blows at the 2011 Track Worlds in Apeldoorn and at the London World Cup, had she done so again in Melbourne, gold would have been a formality for Anna. But it did not turn out that way: Pendleton knocked out Meares in a thrilling semi-final at Hisense before defeating Simona Krupeckaite of Lithuania in the gold medal ride-off. "When she switches on she has got a fight inside her and a streak of determination that puts her among the greats," Brailsford said of the fetching Pendleton, who is set to retire after the London Games. "We have more to come and that's the thing. If we were absolutely flat-stick here, thinking 'right, we're maxing out', then there'd be some cause for concern. But actually, there's no reason we can't step up again."
Anna is a fighter, though. One of the fiercest you'll ever meet. And, deep down, Pendleton probably knows she got a little lucky when Meares was relegated by some heavy-handed officials in the second heat of their semi-final match-up in Melbourne, which, if she wasn't disqualified, would have sent the Queenslander into the gold medal final against Krupeckaite.
"Result-wise it hasn't been the best for me… I walked away last year with three gold medals, but only two women in the world have ever done that – myself and Victoria Pendleton – and I think in an Olympic year no woman was ever going to dominate here," Meares said, "such was the level of competition and the bar that has been raised. "For me to come out and be consistent and medal in every single event, I'm really pleased with. I've never gone quicker, I've never felt better, I've never been faster and I'm really pleased with that."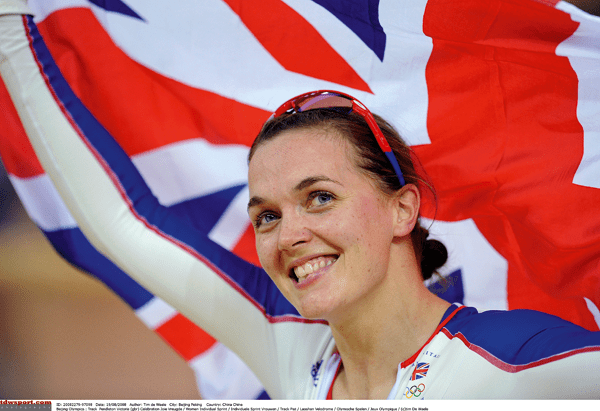 With the possible exception of Meares, there appears to be no riders from Australia physically much better than the other gold medal contenders. "I don't see, in principle, why we can't improve, but then again everyone else is going to improve," said Brailsford. "No team has a big physical difference, apart from Anna, maybe."
The reality is, aside from the women's keirin where they did not figure at all, the events that will make or break the British team in London are looking good. "We are in a good place but a lot can change," Hoy said. "You can see how much has changed among other nations since the World Cup in London, so there is no question of us feeling super-confident and resting on our laurels. There is work to be done in all disciplines for everybody."
"We are talking form, basically, because there isn't too much difference physically in the teams," said Brailsford. "Form's going to decide what happens at the Olympics."
Responded Tabotta: "We are going to go to London expecting to be at our absolute best, and if we go there at our best the outcomes will take care of themselves."
The intensity is already fever pitch. Bring it on.
_____________________
Dubious decree sits poorly with Sir Chris
At the 30th Olympiad, each country will send a maximum of 16 athletes (nine men and seven women). That is, one per event, and one team per team event.
It is a new directive from the sport's world governing body, the UCI (at the behest of the International Olympic Committee), so as to include more women's events. However it also limits the amount of medals better nations can win.
Take, for example, the men's match sprint from the Melbourne Track Worlds. In qualifying, 10 riders from five countries went under 10 seconds for the flying 200 metres, something unprecedented and demonstrating the depth of sprinting within the men at present, albeit among no more than a handful of nations.
But five of them – two Frenchmen, an Australian, a German and a Briton – will miss out on riding the match sprint at the Olympics, which could quite possibly include the defending Olympic champion, Sir Chris Hoy. Meanwhile, those from far less competitive nations receive a berth. "I've said it before: I think it's a mistake when you look at the quality of the field," said Hoy.
"It's a shame that you've got, of the riders who made the last eight in the sprint finals at the Track Worlds, four who won't be at the Olympic Games. And of the top 10 qualifiers, five athletes won't be at the Olympics." Hoy is right. The riders who finished third, sixth, seventh and ninth in Melbourne will likely be unable to compete in the men's match sprint at the Olympics (unless one of their countrymen falls ill or is injured, of course).
Asked Hoy, how would this look if the rule were applied to the 100-metre final of the men's track and field?
"You've got to imagine the 100-metre final in athletics with one Jamaican and one American," he said. "I believe the best athletes in the world should be there, whatever country they're from – whether it's four guys who make the last four from the same country or whether it's athletes from different countries."
So instead of Sir Chris, come August 4-6, when the match sprint events will be staged at London's Olympic velodrome, you will see sub-par riders from Poland, Malaysia, South Africa, the Czech Republic, Greece, Ukraine, Colombia, Italy and Trinidad (yes, Trinidad!) in front of a TV audience of billions… eaten alive for afternoon high tea by the likes of Grégory Baugé, Jason Kenny and Shane Perkins.
Furthermore, the number of riders per nation competing in the sprint events will remain unaltered from Beijing 2008, because they'll be required for the either the team sprint or keirin.
People expecting – and paying – to see the very best in the world, therefore, will likely be disappointed until finals' time.
Olympic Road and Time Trial Courses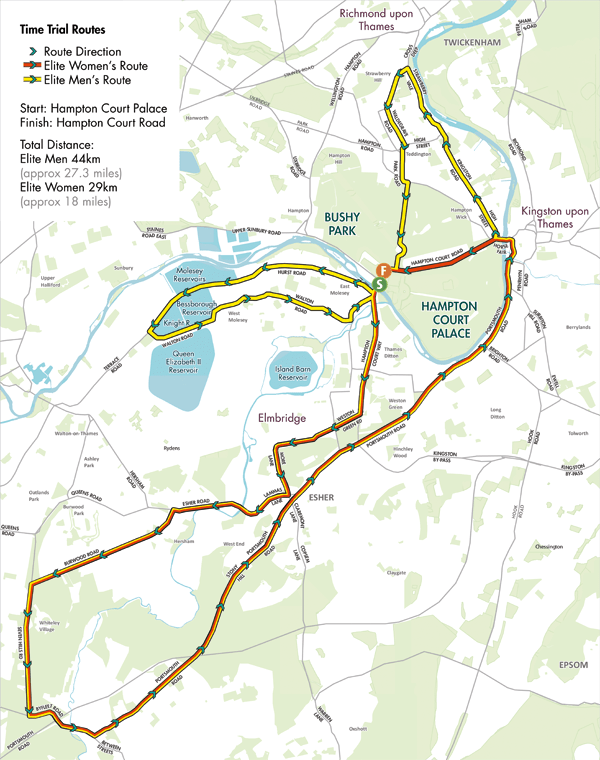 Both the Olympic Road Race and Time Trial courses head in a south westerly direction out of London into Surrey and a lot of thought appears to have gone into providing a spectacular, TV friendly spectacle. The time trial course is perhaps the most so. Both men and women begin and end their races at Hampton Court Palace, home of Henry the Eighth and Queen Elizabeth the first. The women race for 29km south before crossing the Thames and returning via Kingston Upon Thames. The men, who race 44km, ride on the same course but have two extensions, one via the Molesey Reservoirs and another heading north towards Twickenham. Both of these races will also be extremely spectator friendly, avoiding much of the controversy that has afflicted the road race course, so if you're heading over, be sure to get their early for a good position.
Road Race Course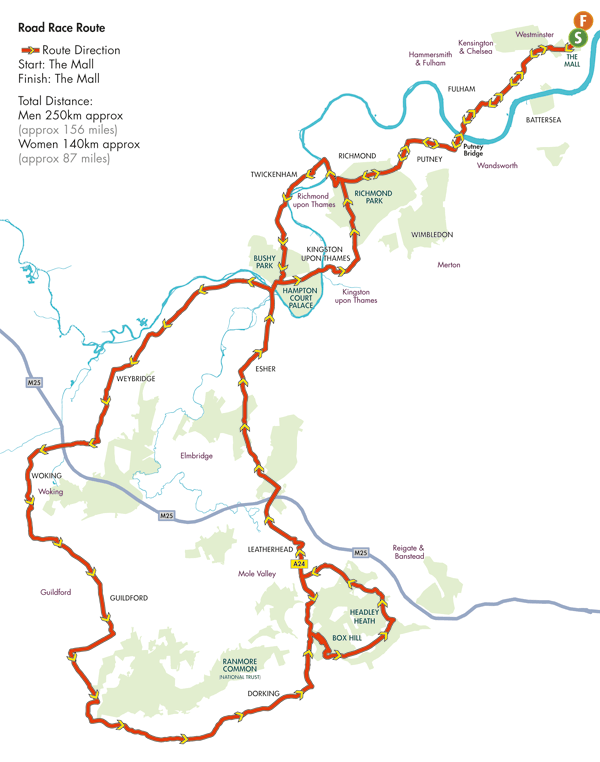 It's been commented on more than one occasion that the Olympic Road Race course has been tailor made for Mark Cavendish. Whether this is true or not is entirely speculative, but certainly, the flat, final 15km will suit the Manx Missile, assuming he is still with the lead group after the 250km race.
This is by no means certain, mainly due to some bizarre UCI rules one of which means that any rider contesting the Time Trial, must also contest the Road Race. The first question here is 'why'? What possible purpose could a ruling like this serve, particularly given that the Time Trial is held on Wednesday 1 Aug, two days after the Road Race. If a TT competitor crashes on Sunday, he or she may be out of contention for their pet event two days later. Does this mean that Bradley Wiggins for example will back off rather than support Cavendish?
On the plus side, for Cavendish and for the other sprinters is that the despite having to go up it nine times, Box Hill isn't a particularly difficult climb, being 2.8km, averaging four percent with a maximum of six. Where the real potential upsets will be are the narrow, twisting country roads. In places the route passes out of sunny fields into tree covered lanes. The combination of a break and a crash in the bunch could really upset the apple cart and it will be crucial to ride near the front of the bunch as much as possible.
The choice of Box Hill as a venue was popular with local cyclists but not with anybody else it seems. When Bicycling Australia rode the Olympic course last year we were surprised to see so many riders on it's switchback slopes given it was mid morning on a weekday. We were told that on a weekend riders come from far and wide to ride the area. Box Hill is managed my the National Trust, a powerful organisation in Britain that is aligned with various outdoor groups, particularly the strong Rambler's Association. And while the Trust's tea shop located at the top of the climb is very popular with riders, it appears that the Trust is also very keen on the rare orchids and wildflowers that grow on the hill's slopes. For the past few years, arguments have gone back and forth regarding how many fans would be allowed to watch the race at Box Hill and at the time of writing the answer was still to be confirmed. Spectators who parked near the test event found their car wheels clamped by police last year, so as you can imagine, there has been a lot of ill feeling around. Hopefully common sense will prevail and a compromise can be reached.