Come July next year Germany will host the Grand Départ of the Tour de France with riders hitting the road in Düsseldorf for the much-anticipated 104th edition of the iconic race.
Countryman Tony Martin would have to be a safe bet as first to don the yellow jersey after the opening 13 km individual time trial through city streets on July 1.
While the first few fast days in Germany, Belgium & Luxembourg might be relatively predictable, the rest of the 2017 Tour de France may not be so easy to foresee. In a pointed announcement clearly aimed at Team Sky, Christian Prudhomme, said he wanted "a more open, less controlled" race for 2017.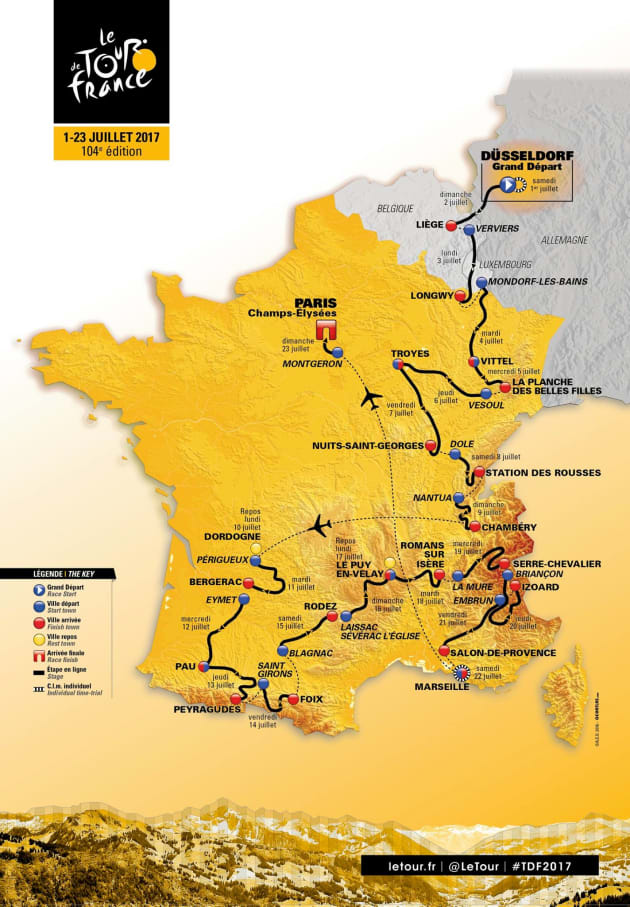 With less medium-length mountain stages, just 36km of time trials and 9 sprint stages, there will be plenty of long days traversing steep ascents of the five alpine regions of the country. Many mountain stages feature narrow and winding roads, terrain more suited to individuals and attacks than closely choreographed team tactics.
Aware of the challenges ahead, three-time winner Chris Froome said he will have to be "the best I can be on the climbs".
"It's going to be a race that is won or lost in the mountains," he said.
Sprint Spectacle On Offer
Mark Cavendish, arguably the sprinter of our generation, has complained of limited sprint opportunities over the past few editions of the race. While Cavendish has enjoyed the lofty total 30 stage wins, second only to the legendary Eddy Merckx with 34, there have been plenty of missed opportunities for the 'Manx Missile' for a myriad of reasons. 2017 could be the year for 31yo 'Cav' with no less than 9 opportunities – relatively flat stages with sure-fire fast finishes.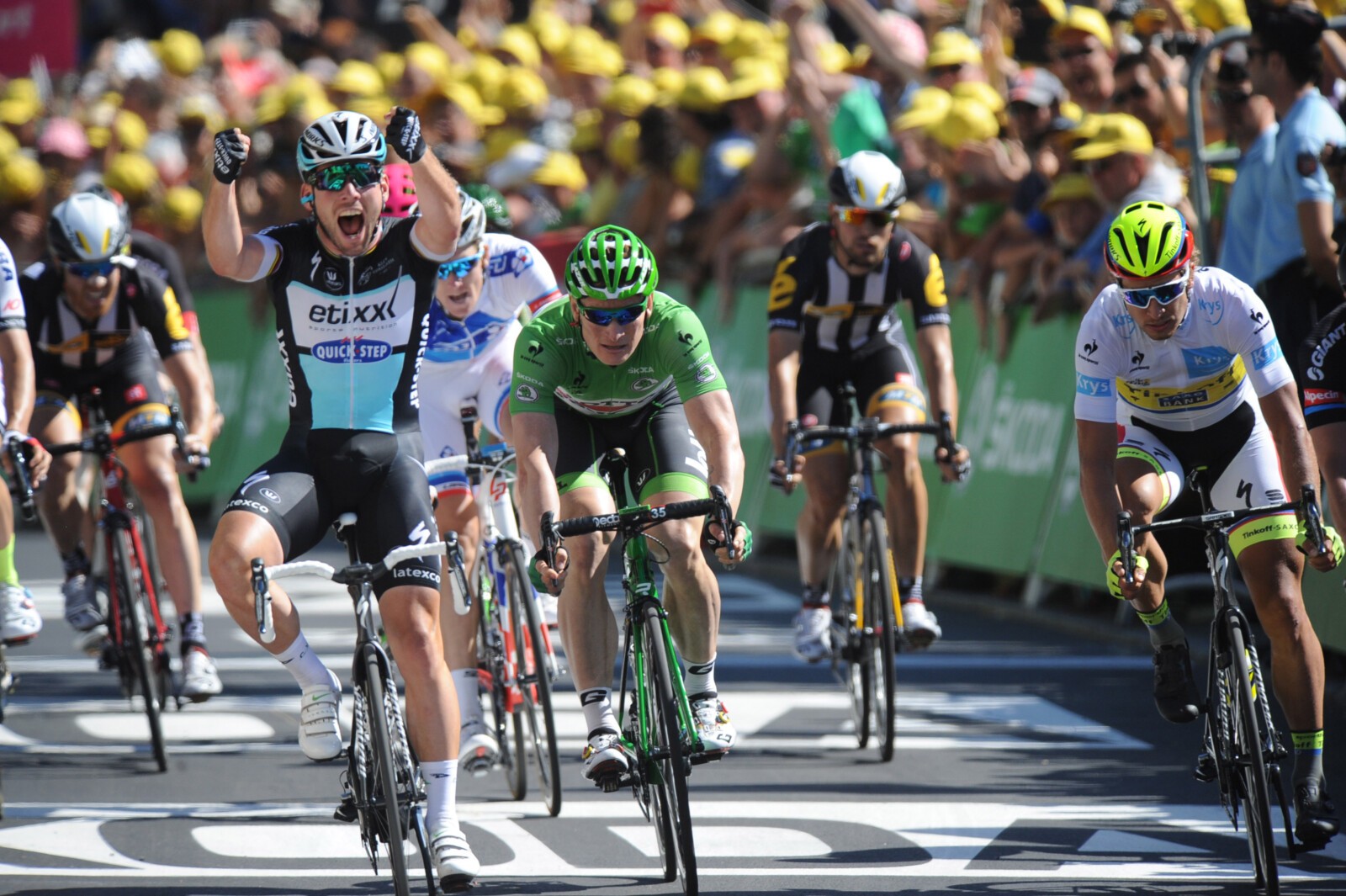 La Course Moves To The Mountains
Now in it's 4th year the women's race, La Course by Le Tour de France, moves from the famed Champs Élysées to the legendary Col d' Izoard for 2017.
The 67km women's race, an event that attracts the world's top female cyclists, will be held on the legendary Col, two hours before the men, on Stage 20.
Col d' Izoard has also been chosen as the location for the ever-popular Etape mass-participation which will be on July 14 2017.
Official Poster Revealed
In other TDF news at the completion of this year's event organisers announced a competition for the design of the official poster of the 2017 event.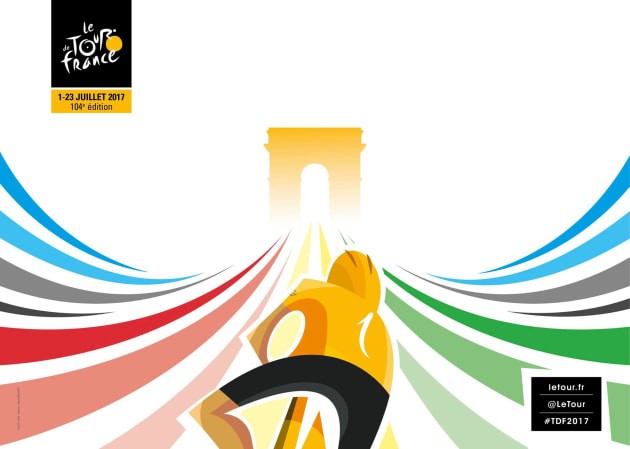 The grand winner of the 'Imagine Le Tour' competition was Alexis Boulivet, a 20-year-old, conceptual arts student. He also won 5000 euros and a VIP day at leTour.
"It's sensational! I can't believe it," he said.
"I wanted to give an account of the effort and talent of the cyclists to reach the champs-Elysées, the fight that performs the yellow jersey to retain his title until the end. The bands of colors symbolize the speed, the action, the attack and the consecration of victory with all the bands rising to the top."