The Scott Cadence Plus helmet was launched in Switzerland last night and will be worn by the Orica GreenEdge Cycling team as well as amateurs across the globe.
The aerodynamic development of the helmet was led by Associate Professor Richard Kelso in the University of Adelaide's School of Mechanical Engineering, with the help of PhD candidate Ryan Leknys and several engineering honours students.
"One of the most satisfying aspects of this project was seeing all the science and engineering 'brought to life' in this product, and knowing that professional riders will be wearing the helmet in both the Tour de France and the Rio Olympics," Associate Professor Kelso says.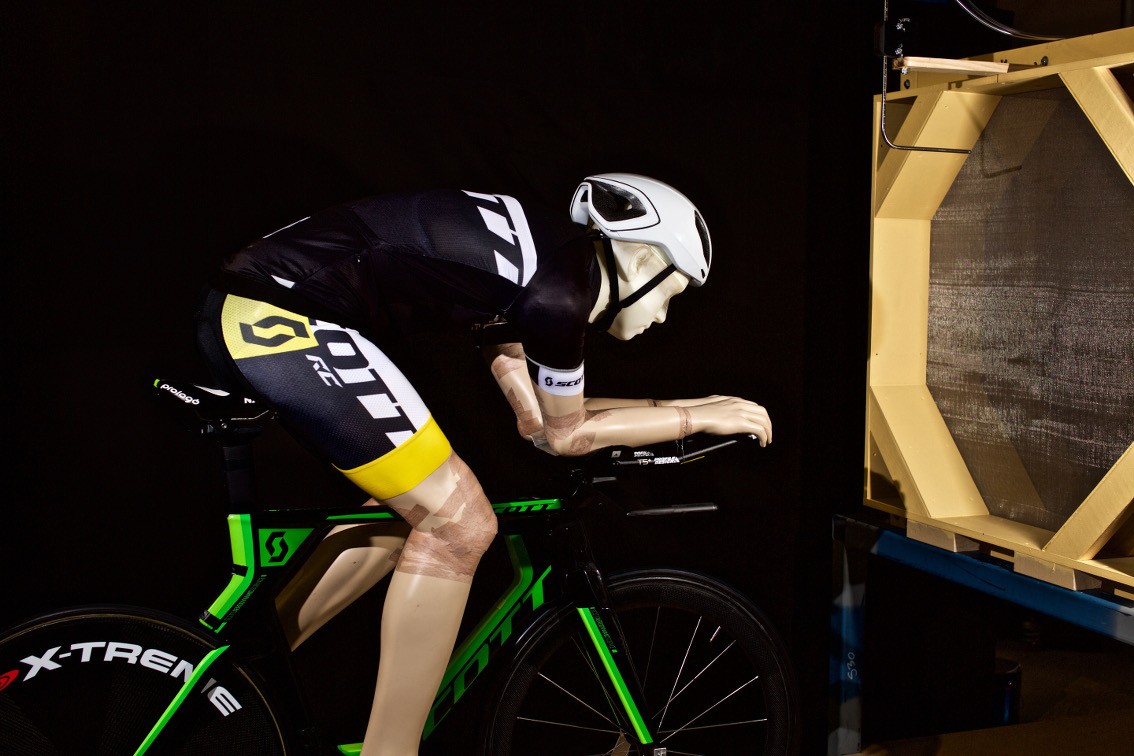 "From an aerodynamics perspective, the Scott Cadence Plus performs better than any of the leading helmets in the market today.
"Depending on the helmet it's tested against, this new helmet could provide anywhere from a 0.2-metre to a 2-metre advantage over its competitors in a bunch sprint.
The Cadence concept was also used to design a second road cycling helmet, known as the Centric Plus, which provides additional cooling for the rider's head and very low drag. Both helmets offer a high level of head protection through the MIPS system (Multi Directional Impact Protection System).
The helmet prototypes were tested extensively by Australia's ORICA-GreenEDGE riders prior to production. Both helmets will be worn by ORICA-GreenEDGE cyclists in the upcoming Tour de France, and by numerous cyclists and triathletes in the Rio 2016 Olympic Games.