Popular long-time professional cyclist Annette Edmondson has announced her retirement from the sport.
Well known for her skills and success on both road and track, 'Nettie' as she is affectionately known, is a three-time Olympian, has 2x Commonwealth gold medals to her name, three World Titles and a World Record. On the road she was with the Orica-AIS women's team for two years prior to four seasons with Wiggle High 5.
Competitive and in her prime right to the end of her professional career, just days ago Annette finished on the podium at her final race, the Women's Endurance event at the inaugural UCI Track Champions League in London.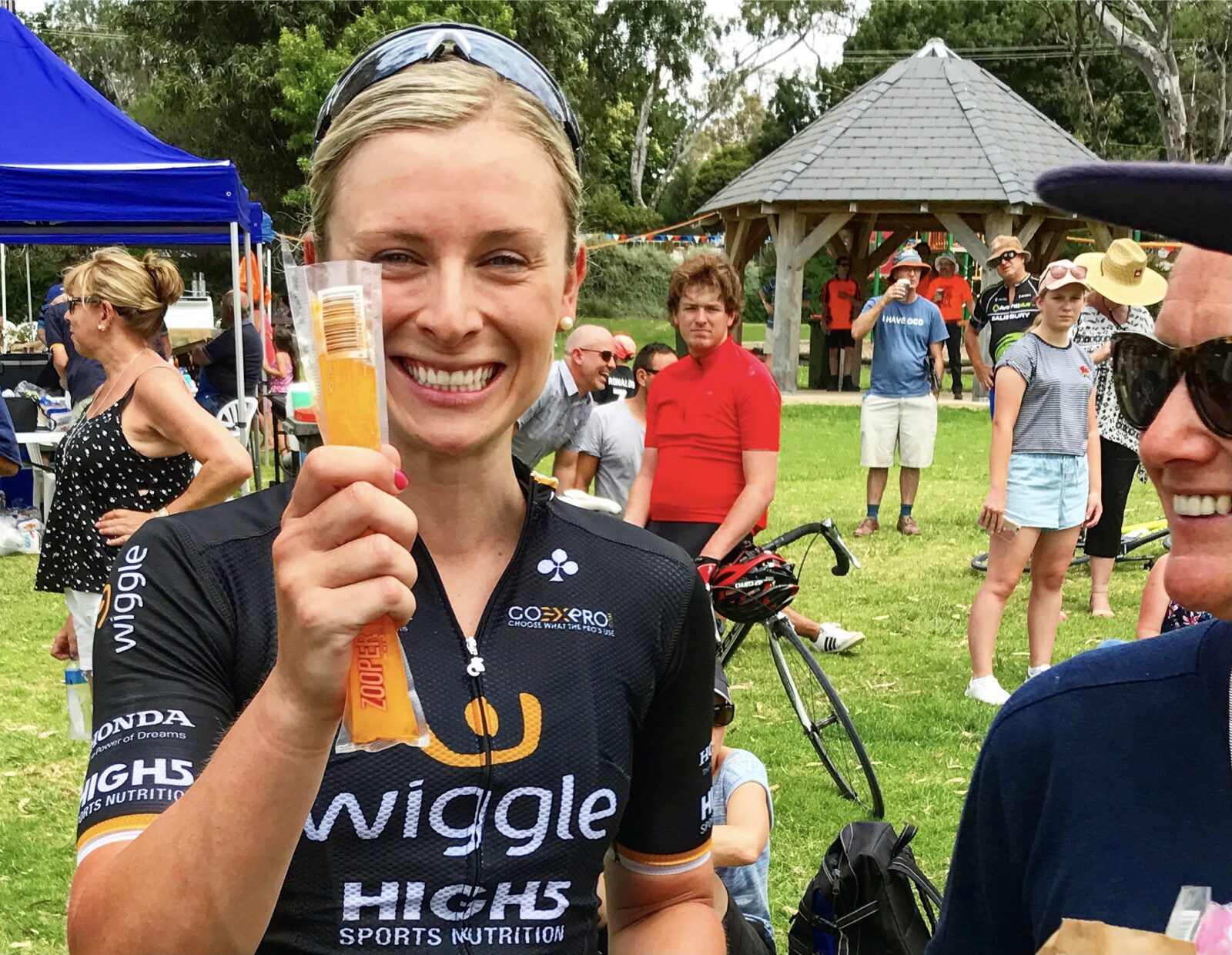 Edmondson took to social media and her website where she shared the following heartfelt message to fans and supporters –
'After 17 years of bike riding, 15 years since first 'donning' the green and gold as a junior and 10 years of representing Australia on the world stage, the time has come for me to officially 'hang up the bike'.
This sport has given me so much. It has enabled me to see and experience the world along with it's wild and wonderful cultures, meet incredible, inspiring people, and allowed me to grow and develop into a strong and independent human.
I am so thankful for the support from my parents, SASI, the South Australian Cycling Team, the AIS, the Australian Cycling Team, the Australian Olympic Team and the Commonwealth Games association along with all their sponsors for making my career possible.
I am thankful for all of my incredible coaches, and life-coaches who I have met along the way who have helped me achieve not only on the bike, but off the bike as well. The person who has had the biggest impact on my career and who deserves a special mention is Tim Decker. I simply would not be here today without him.
I walked away from the sport in 2010 and he guided me back, through a discipline swap and onto an Olympic podium in two years. He taught me more off the bike than on and I will take these lessons with me for the rest of my life. I may not have been the 'perfect' athlete but I was me. I wouldn't have survived the intensity of the elite sporting world without being a little rough around the edges.
I implore you all to do the same. Never lose yourself, even in the pursuit of your goals. Speak out if you need help, and use your team around you. Make a plan, and if you hit a road-block, make another.
The world really is your oyster. It's for this reason I am hanging up the bike. I know I have another few years in me physically, but my mind is done. Whilst I did not achieve my ultimate goal of Olympic gold on the track, I have achieved almost everything else that I set out to do.
On the road, I am slightly unsatisfied. I do believe I had more to offer, however I chose track, and I couldn't manage to do both disciplines at the highest level as some athletes are able (here's looking at you Lisa Brennauer!) I would have loved to have seen how I would have gone with full road commitment for a few years, but now I am ready, (and more excited) for a different phase.
The risk of crashing has also played a part in my decision, after having suffered from a serious concussion in 2018. I am experiencing some issues today from this incident which has put my goals into perspective. I am in awe of the riders who continue to achieve goals, reset, and go after another, year after year despite the challenges of this sport. It's incredible.
I am proud to leave this sport in a better place than when I started. I rode for $0 for my first two years as a road professional in 2013 with one of the best teams in the world.
I won two world-tour-equivalent races (including the overall tour GC) and was re-signed the following year for $0 with a $5000 AUD bonus. This team is now paying equal minimum wage to all of their riders, meaning a minimum of 65,000 Euros per year. Track cycling is also in a better place, with UCI Cat 1's and 2's all over the globe providing riders with so many more opportunities to race.
Despite the negativity about Australian cycling, I believe we are in a better place than when I started. When I first joined the Women's Track endurance (WTE) program, the average age of our group (and the entire 2012 Australian Olympic Team) was 22. It was unusual for female endurance riders to survive in the program past the age of 23, due to 'burn-out' or the 'toxic environment'.
The average age of our WTE program at Tokyo, 2021 was 26. I believe we are in a much better, healthier environment, with athletes equipped with better tools to prolong their careers, (and ultimately benefit life after sport) especially in areas such as nutrition (Jill Leckey) and psychology (Ruth Anderson). Whilst Australia hasn't had much opportunity lately to actually race, I believe the depth is there and the talent is ready.. we just need to develop and unleash it!
Whilst I didn't have the dream finish to my career (results-wise), with COVID postponements and an underwhelming experience at Tokyo2020, it has given me time to gain perspective. We are only as good as the team around us. We win, lose and draw as a team, and it doesn't make the effort any smaller. The Australian Cycling Team is the reason for my success, it's the reason for all the highs and lows, and without them my career would not have been possible.
If you had told the 12-year-old, sat in a room of students at the Adelaide Superdrome staring up at a flowchart on the wall, that not only would she make it to the top of the flowchart and race at the Olympics, that she would do it three times, winning a bronze medal, 2x Commonwealth gold, 3x world titles and a World Record along the way, I think she would have been not only satisfied, but extremely proud.
So thank you, to all who have played a part (some named below)- teams, coaches, staff, teammates, friends, family, sponsors, fans.. it has been one hell of a ride… I'm not sure exactly what's in store next, but I can tell you, I'm excited!'

Coaches/Mentors:
Tim Decker
Gary Sutton
Jason Bartram
Matt Gilmore
Jamie Stanley
Gary West
Ian McKenzie
Graham McArthur
David Short
Glenn Oshea
Frank Parker
Mick Hardy
Craig Short
Shane Jones
Clint Hendry
Barry Skinner
Steve Sanders
Matti Clements
Matt McGregor
Ruth Anderson
Mum/Dad
Sponsors:
Mum/Dad
Clearwipe Antifog
Bureau Veritas
SASi
Cervelo
Dyson
Dave Potter Honda
KOM Financial advice
Finlaysons Lawyers
Ostelin
Apple
Oakley
Thrive Healthcare
Coffee Barun
Ergoflex
Blackchrome
FeSports
20Four
Toshiba
Essential Coffee
San Remo
Lazer
Zwift
Bike
DMT, Sidi, Fizik, Bont
Bruce Candy
Ross and Jo Grant