Lee 'Hollywood' Turner speaks with AFL umpire and conflict management specialist Chris Donlon.
I always talk about the fun stuff in cycling, whether it's fashion, the racing scene or other topics I love about the sport.
This time 'round it's time to talk about something more serious, a topic most road cyclists have experienced – conflict with motorists.
I'm no stranger to this as many may have seen when I appeared on the Melbourne news a couple of years ago. Sadly there was an incident between a driver and our bunch that ended with my mate sliding across a car bonnet before being run over.
'Leading Out Of Drama' With Chris Donlon
It was a privilege to sit down and speak with Aussie Rules Umpire Chris Donlon recently – we spoke about the culture of cycling and best ways to deal with conflict management out on the roads.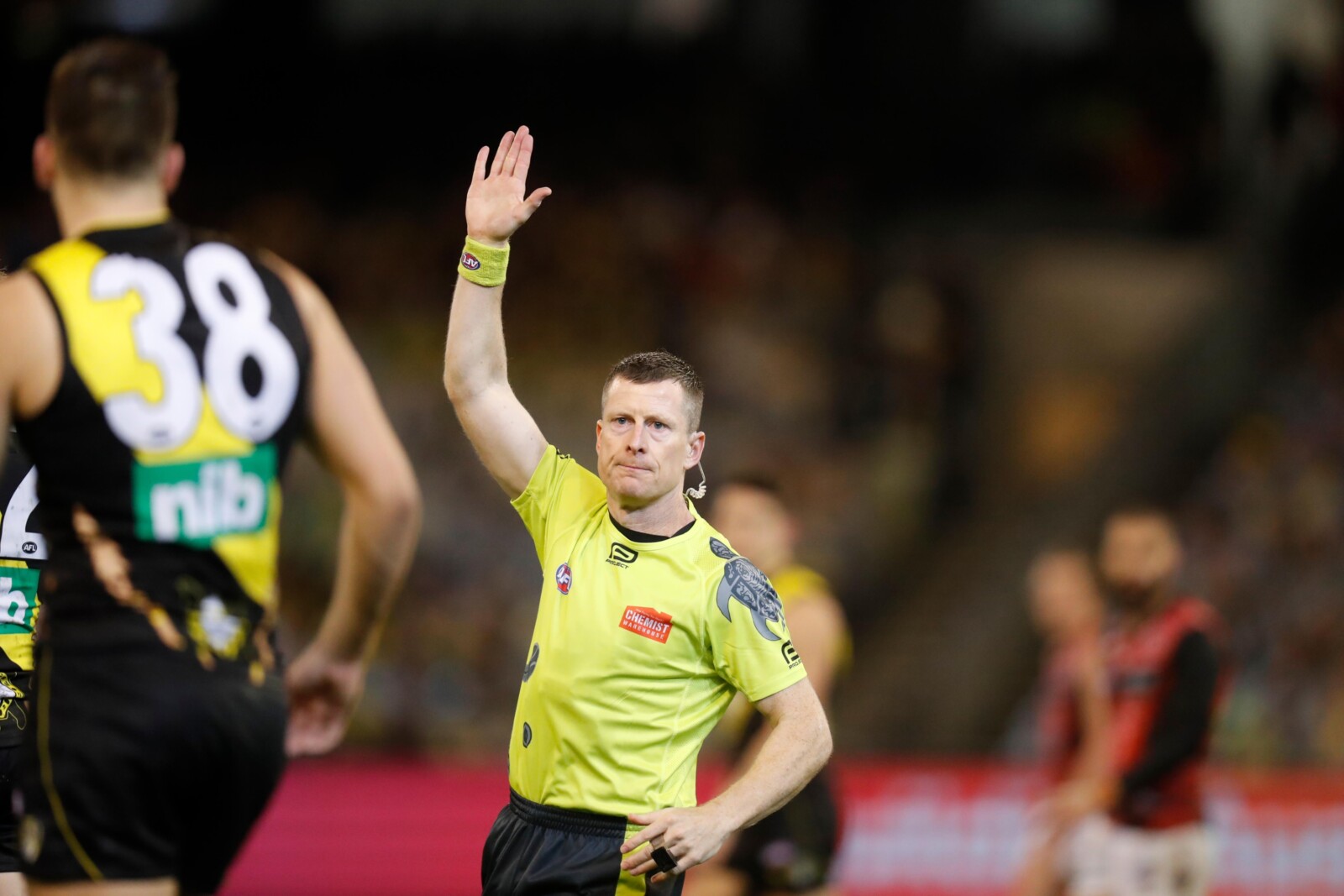 Chris has a fascinating background and perspective. He rode his bike well and raced until his early 20s, before stopping to pursue a career as an AFL field umpire. He's now notched up 380 games spanning 19 years, and is still going strong.
Chris is an AFL life member but still rides a lot and particularly in the off-season. He still goes alright too and can get around Melbourne's famous Hell Ride at a fair clip.
I feel that cyclists can learn a lot from Chris's experiences of conflict on the sports field. What makes this conversation all the more interesting is the work he does with teams and leaders dealing with conflict.
A certified trainer and provider of a communication program known as 'Leading out of Drama', Chris works with leaders and teams across business and sport to help navigate conflict. Additionally, the program helps stakeholders harness conflict effectively and be a catalyst for change.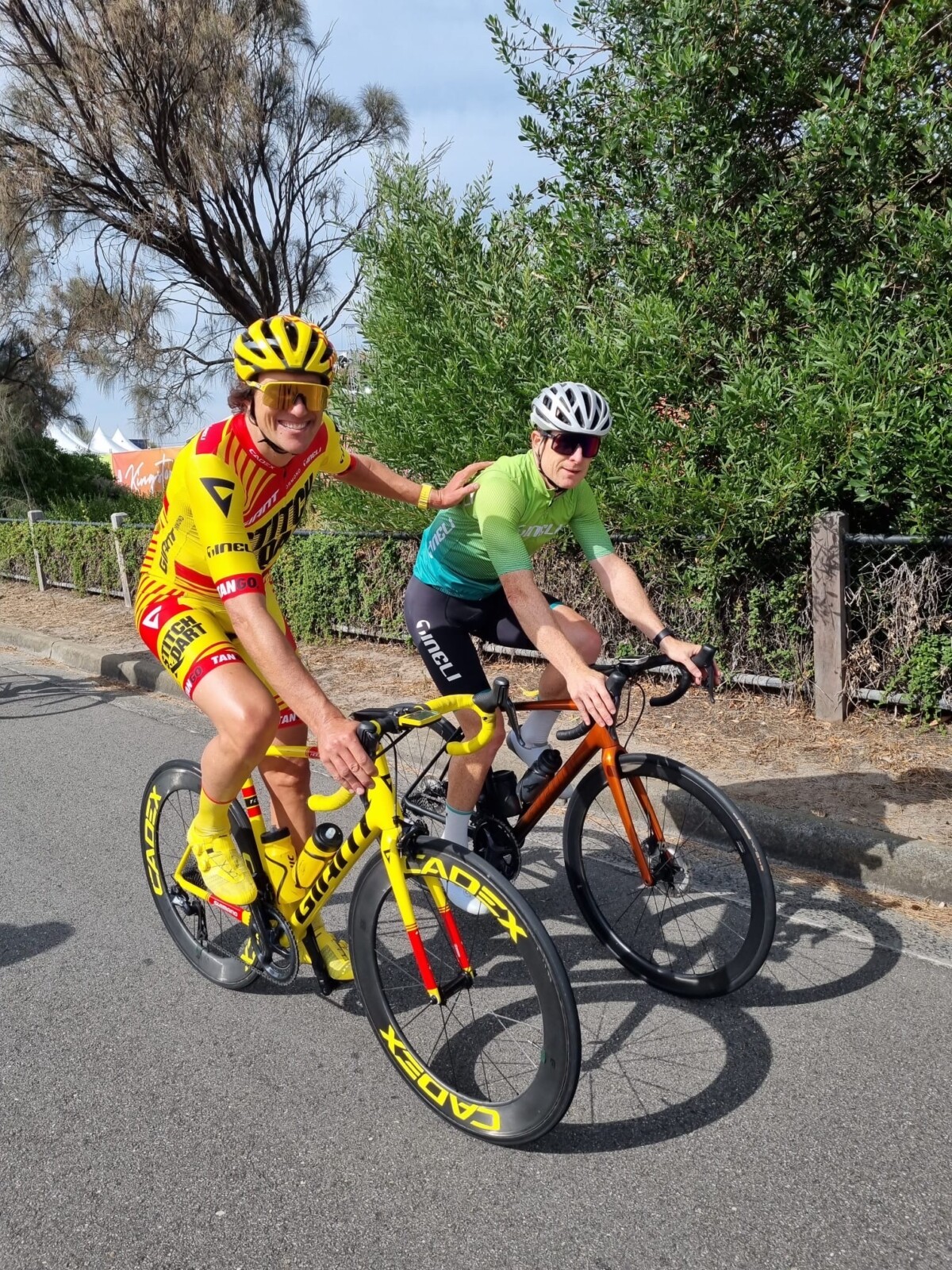 Here's How Our Recent Conversation Went
Lee Turner: It feels like there is a lot of conflict between cyclists and other road users. What do you think is driving this?
Chris Donlon: Behind every interaction is an agitation or grievance. One party feels threatened or hard done by the other. Conflict between cyclists and road users is common, and most people have witnessed a distressing encounter.
Conflict thrives when two parties find themselves struggling against each other. The urge to be justified and say "I am in the right" is the fuel that drives drama and becomes the source of conflict.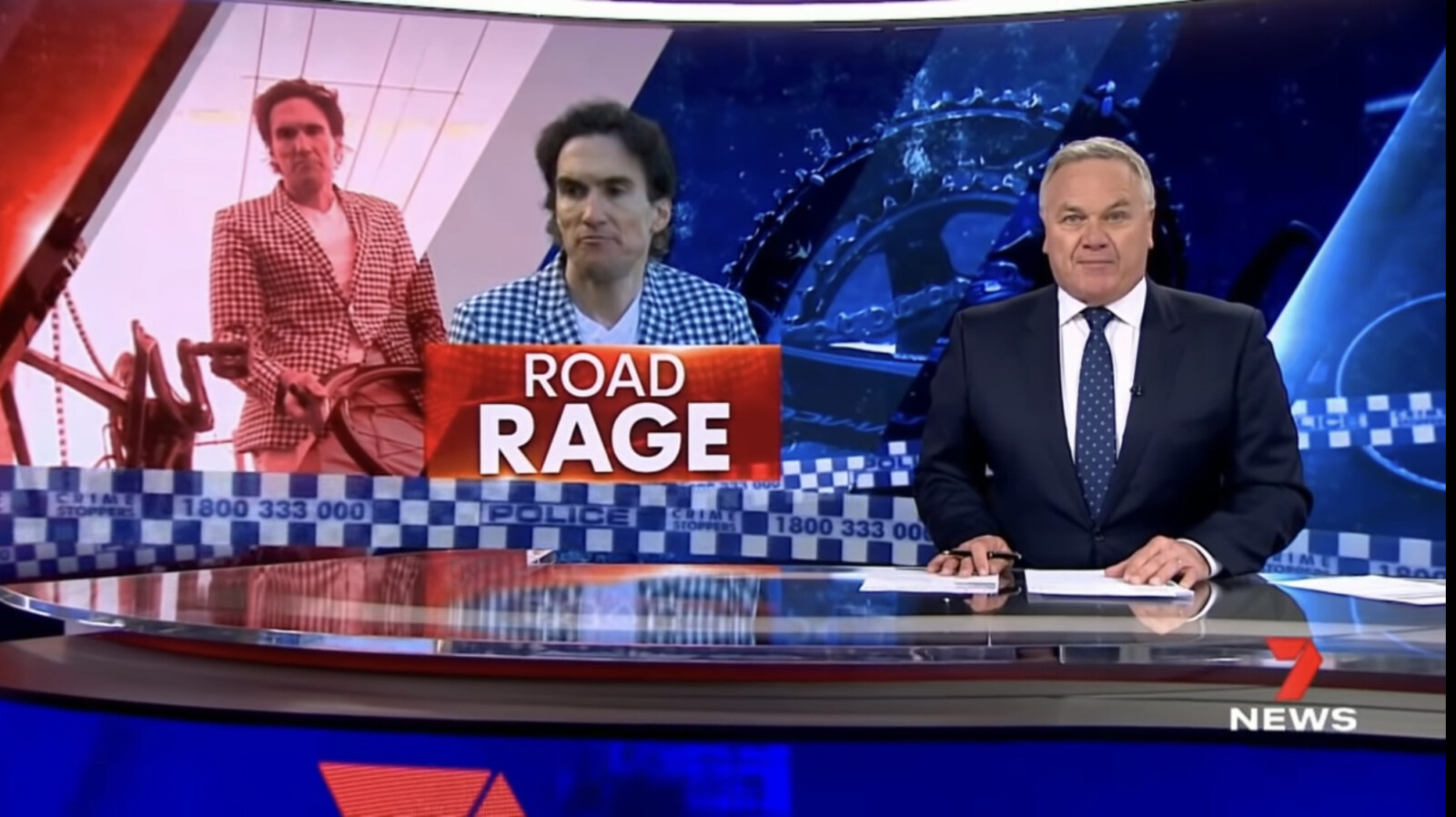 Lee: Yes, I see it most when cyclists legally ride two abreast, this seems to annoy drivers. How should we manage this?
Chris: Firstly, it is really difficult to remain drama free when you are in drama yourself. The urge to respond negatively is a sign of drama. This can be shouting back, waving arms or all manner of rage-fueled responses.
When in the moment of the struggle, I ask myself "am I being justified or effective?" We can be legally right and justify our position, but ultimately the driver has likely moved on and we are left enraged and frustrated.
It takes a different approach, one of not lashing out, not responding, not shouting and certainly using no aggression.
Lee: That seems reasonable, what advice would you give when a motorist engages in a verbal battle?
Chris: Distressed or hostile motorists aren't the problem. The problem occurs when we accept the invitation into their drama. This is the point the drama escalates. The motorists normally aren't interested in hearing your perspective or trying to understand what has just happened and how to avoid it next time.
So the best response is an empty one. Ask yourself, "what will I have to show for the energy of what will be a hostile and unproductive conversation?"
Lee: Not all issues are between cyclists and motorists, what advice do you have in scenarios where two cyclists are the source of the conflict?
Chris: This can be much harder to deal with. Let's assume another cyclist attacks you and blames you for something. Their motivation is to make you feel bad or intimidate you by taking responsibility for their poor behaviour.
If you are responsible for a mistake you can try apologising. If this quells the drama – ride on.
If not, don't accept the invitation to enter into the drama.
People are unable to effectively problem solve when in a state of drama, because the motive is to win or feel justified by saying "see I was right". It is all about negative behaviour and getting needs met negatively.
It takes humility and courage not to accept another's invitation to enter the dirty dance of drama. Ask yourself, what will you have to show for it at the end.
Lee: I've noticed you don't engage or encourage riders to let it go, how do you do this?
Chris: It can be hard not to fire back, especially when unprovoked attacks occur. It takes a different mindset and choice not to engage.
I've yet to see a heated engagement turn productive. Most of the time people are seeking a response. I would rather not.
Lee: Any parting words or resources you think might be helpful?
Chris: Conflict is unavoidable, it is all around us. Negative conflict, or drama is what happens when people struggle against themselves or each other, with or without awareness, to feel justified about their negative behaviour.
Positive conflict is a healthy catalyst for change. There is a framework and skills-based approach to navigate conflict called Leading out of Drama.
Next time you feel the urge to respond negatively, ask yourself are you being justified or are you being effective. If your aim is to justify a stance, position, belief or feeling, catch yourself and don't engage – chances are you are in drama.
Lee: I need to take this advice in and do a better job of not getting involved … thanks for speaking with us mate.