Belinda Goss hails from Devonport in Tasmania and began cycling at 13 years of age. Since then she has become one of Australia's leading female riders and a definite medal prospect at the Beijing Olympics. She prefers the endurance style track events as well has stage racing on the road. Earlier this year, she finished second overall at the Jayco Bay Cycling Classic and took out first prize in the point's race at the Australian Track Nationals. Belinda doesn't confine herself to racing in Australia though. She finished second in the scratch race at the World Cup in Beijing and followed it up with a third in the 10km scratch race at the World championships in Manchester. This was one of only four medals won by Aussies at this meet. We caught up with Belinda at her overseas home in Castrono, Italy. She has a lovely big smile and was more than happy to answer our questions: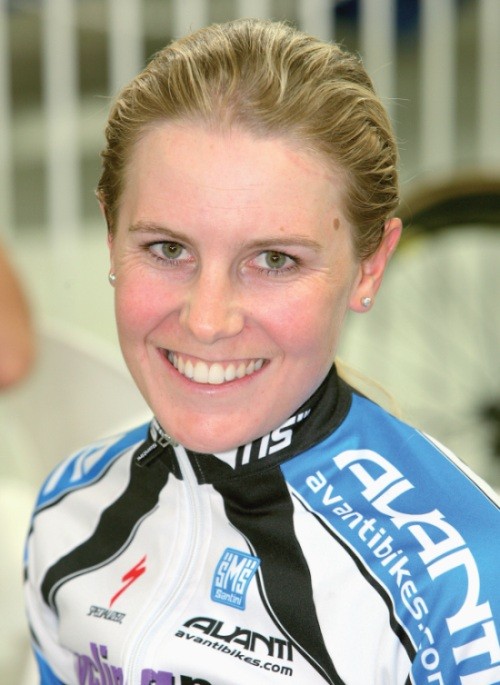 What is your earliest memory?
Falling off my five year old neighbor's bike going down a steep hill back in Tassie. We were both on the bike at the same time and picked up way too much speed. From then on it was all tears and a big hole in both our knees.
What's your motto for life?
"Good things happen to good people". I also believe everything happens for a reason.
What would you choose for your last meal?
Umm…that's a tough question. Can I say chocolate?
What has been the best movie you've seen and why?
Juno. It was very cute.
What is the last book you read?
"Covet". It's a crime novel by Tara Moss.
If you were to be stuck on a desert island with just you and a cd player, which three cd's would you take? Since being here in Europe, I have really grown to like Estelle. So if I were to get stuck on the island tomorrow, I would have to say Estelle's latest album—The 18th Day, Robbie William's Greatest Hits and Rob Thomas— Something To Be.
What really grinds your gears?
People with bad table manners!
Complete the following sentence: "I really wish I hadn't…" …missed the birth of my first nephew. It was unfortunate timing. He arrived the day I raced at the Worlds.
Do you own a little black dress that you paid for? If so, which brand?
Yes of course! Doesn't every girl?! It's by SABA.
What's your favourite sport outside cycling?
Snowboarding. If I didn't choose cycling, I think snowboarding could have been for me.
What is your favourite training route anywhere in the world?
We have this gorgeous loop back in Melbourne that the guys from the Italo club took me on about two years ago and I still use it all the time when I'm home. They call it 'The Tour of Flanders Loop'. It's nothing like the real Tour of Flanders that I just experienced, but it is just on the fringe of the suburbs and uses narrow and twisty roads with beautiful scenery. I love it that you can escape the hustle and bustle of the city and at the same time still be so close to home.
If you weren't a cyclist, what would be your ideal job?
Marketing executive of a world famous fashion label.
Where do you think you will live when you retire?
Still exploring that one! Although, after visiting Lake Como, a villa on the waters edge would have to be right up there.