Bicycling Australia senior journalist Peter Maniaty reviews 'Desire Discrimination Determination: Black Champions in Cycling' by Dr Marlon Lee Moncrieffe.
I was struck by many things when I first came into cycling. One was how inescapably 'white' the sport is. Riders of colour have long been heavily underrepresented at almost every level of cycling.
Back in 2015, it was a discrepancy that saw me spend the best part of 18 months seeking out Australia's first indigenous cycling representative, the late Brian Mansell – a man very few in the Australian cycling community seemed to know much about. Brian's was a fascinating and, at times, heart-wrenching story.
But it was one that needed to be told. So, when Rapha recently released a new book written by UK academic and long-time competitive cyclist, Dr Marlon Lee Moncrieffe, I couldn't order it fast enough.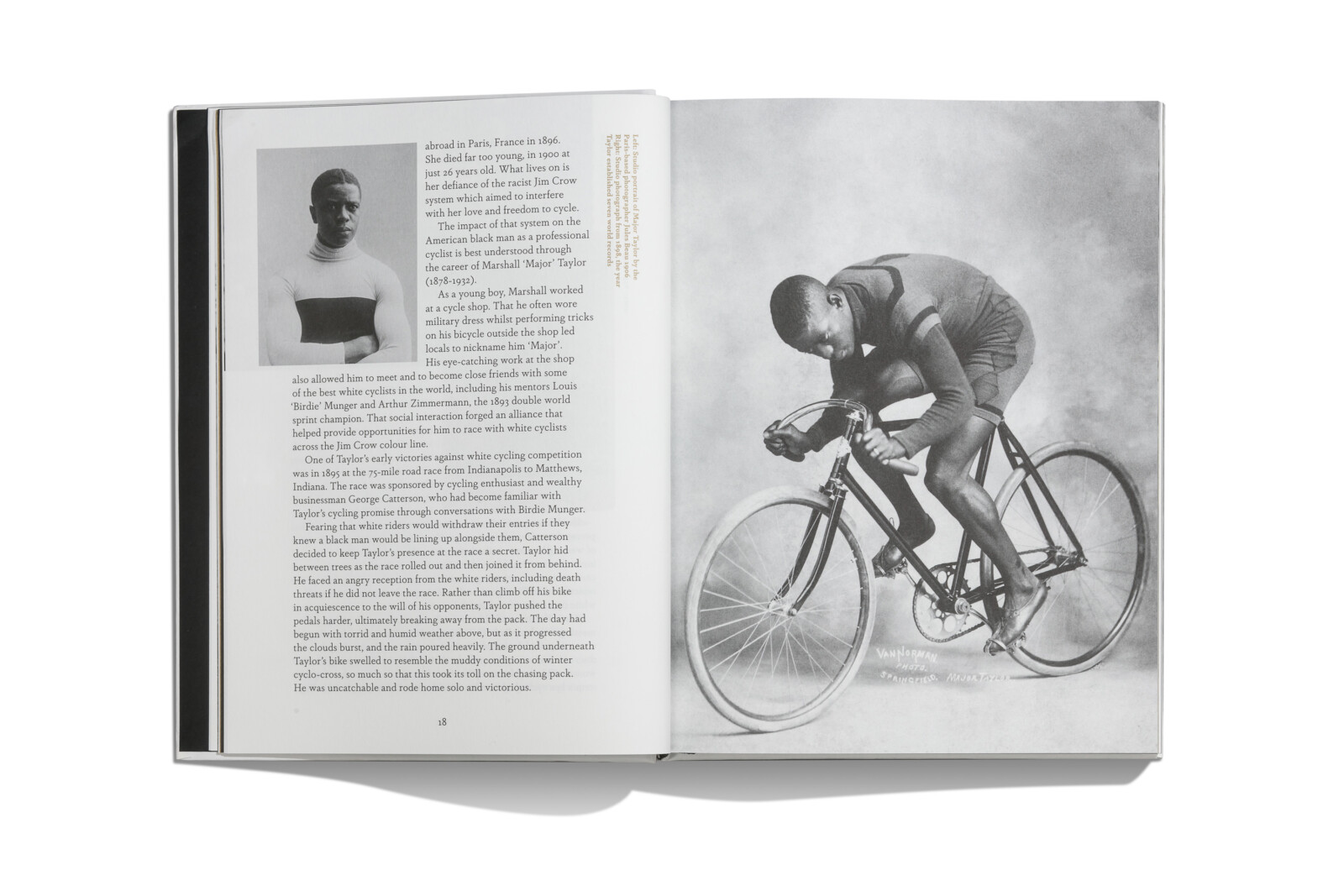 Moncrieffe is a world authority on the history of black and minority ethnic groups in cycling and this brilliantly-researched work is one of the finest compilations I've ever come across. Loosely structured around his own experiences (spoiler: not always great) as a black man participating in a traditionally – and still overwhelmingly – white sport, 'Desire Discrimination Determination: Black Champions in Cycling' is interspersed with an astounding array of historical accounts, anecdotes, interviews and photographs spanning the worlds of road, track and BMX, from the junior ranks all the way to today's pro peloton.
The book begins with a true, yet little known, story about the Greatest himself; a young Cassius Clay who, in an attempt to channel his considerable desire to 'wallop someone' when his beloved red Schwinn bicycle was stolen when he was just 12 years old, was instead encouraged to take up boxing by a local Louisville police officer.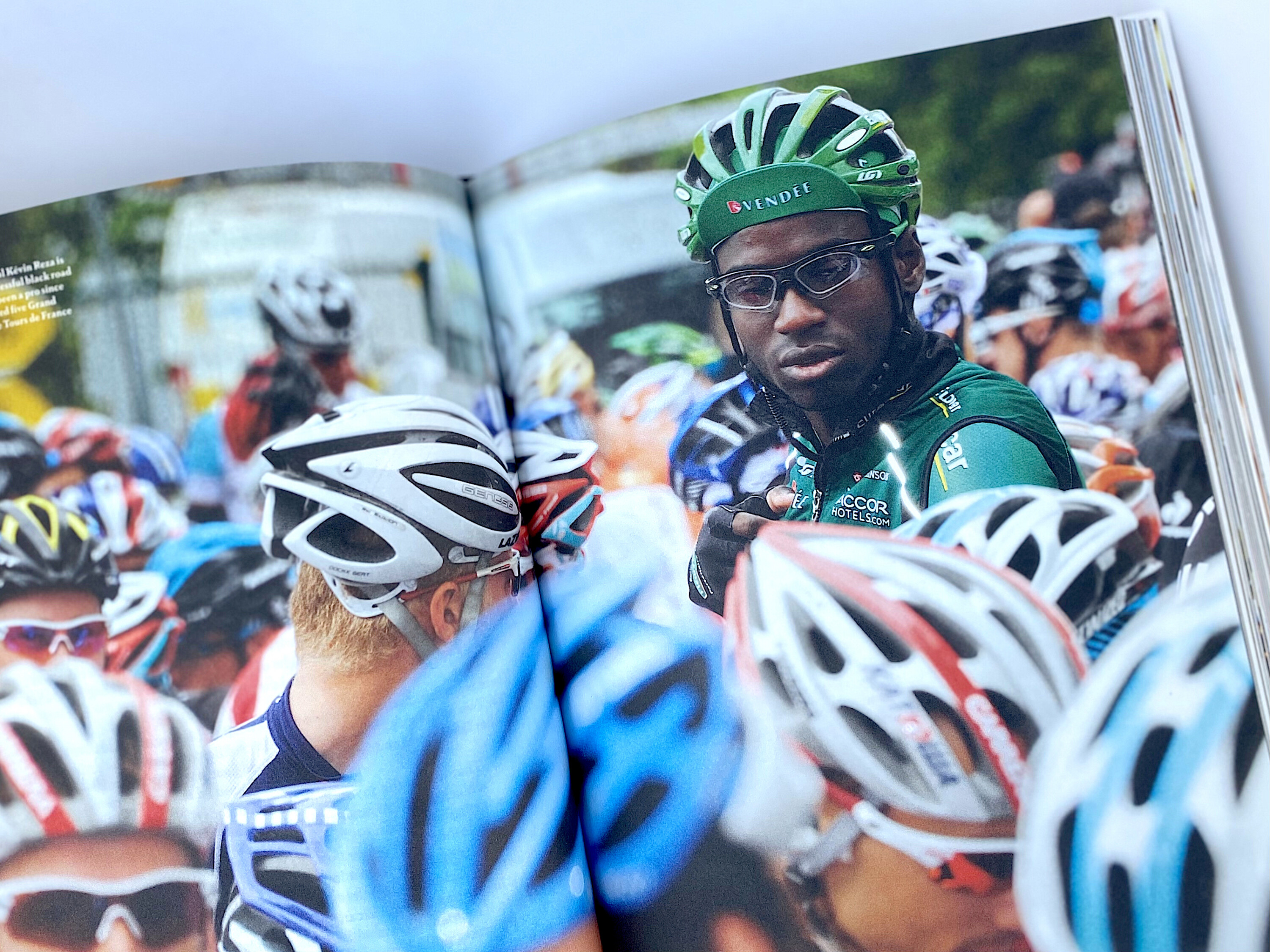 In the ensuing 240 pages or so Moncrieffe shares with us inspiring, insightful and, at times, infuriating accounts from across the generations, featuring some of cycling's best known athletes of colour including Marshall 'Major' Taylor, Maurice Burton, Russell Williams, Kévin Reza, Grégory Baugé, Nicholas Dlamini, ShanazeReade (British BMX champion), Teniel Campbell and 11-time USA National champion Justin Williams who, along with brother Cory, continues to blaze new trails with the L39ION of Los Angeles UCI Continental racing team.
This is far from a coloured tale of woe. But, make no mistake, nor is it always a joyous celebration. I found some of the rider accounts, especially the more recent ones, particularly jarring as they illustrate – as if there was any doubt – just how far we, as a sport and as a community, still have to go. It certainly makes for uncomfortable reading at times. But, of course, that is precisely why we should read it.
Desire Discrimination Determination: Black Champions in Cycling
Hardback available from Rapha.cc https://www.rapha.cc/ap/en_AU/stories/black-champions-in-cycling
RRP: $35.00