He is a valued Bowral Classic ambassador, his name is Harry Kooros and he has an inspirational and incredible story to tell.
The talented cyclist suffered terrible injuries after a crash on his home roads five years ago. A natural cyclist, a number of luminaries said Harry was a young rider with a big future in the sport – some even mentioning those three magic 'Tour de France' words.
But in April 2015, when out training with a group of mates, Harry hit a pothole and was thrown from his bike.
He describes it as an "unlucky crash". Despite numerous injuries including four fractured vertebrae, specialists said Harry was very lucky to not have been paralysed. In this frank and honest discussion Harry tells us about the lead up to his crash, his recovery, and finding motivation to get back in the saddle and ride again.
Harry, thanks for speaking with Bicycling Australia – can you tell us a little about your cycling history?
HK: I took up cycling relatively late, probably in 2011 (when I was 13-14) when my uncle got me into some mountain bike racing. I really didn't enjoy it to start with but something quickly changed and I began to love it. In 2012/2013 I started competing in road cycling events and got hooked on it. I kind of switched from mountain biking because I enjoyed road cycling so much.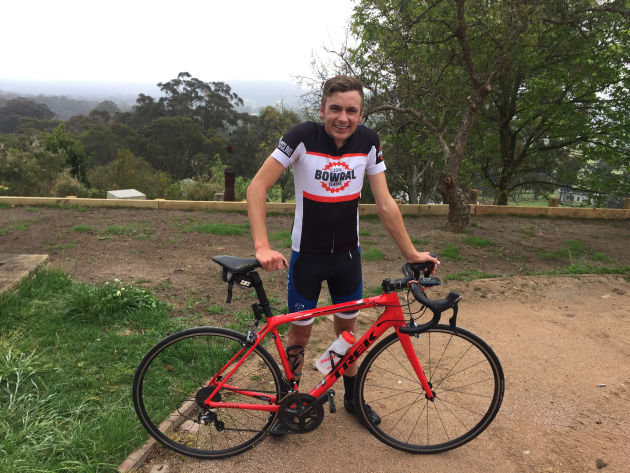 At what age did you realise you had some serious talent in the sport?
HK: It was more that I realised I could have a lot of fun in the sport being the reason for me taking it more seriously; I was probably 15 and began travelling around to all the state races with some mates. These weekends away helped me get a lot of experience with cycling and seeing the highest end riders compete in the same races as me gave me the motivation to train harder and try to get to the level to be able to compete with them more seriously.

Luminaries of the sport have noted your talent saying you're definitely a young rider to watch. Do you have any mentors and how have they assisted you along the way?

HK: I'd love to hear which luminaries have said that!
(Ed: None other than Brad McGee & Henk Vogels – but we didn't want to make Harry blush with those big names singing his praises.)
A lot of people helped me get more involved in the sport and grow as a cyclist. JML team owner Jon Leighton gave me a guest ride with his squad in a race early in 2014. After a very poor performance on my behalf I was a bit disheartened and wanted to show I had just had a bad day. After a few more races Jon saw my potential and he gave me a spot to ride with his team for the following season. I was stoked to have the support and people around me I needed.

A lot of close cycling friends from within the club I ride with have been there from the start and have always backed me as well as any other juniors that have showed interest in the sport. This gave me a lot of motivation to train and compete on a higher level because there are a lot of fantastic cyclists who have come out of our club such as Caleb Ewan.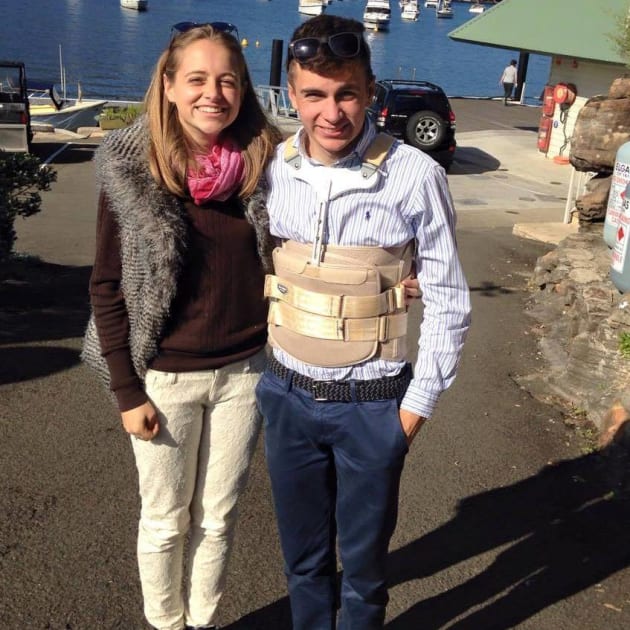 What would be your message to these guys now?
HK: Jon showed that he believed in me and trusted that I would develop into a great cyclist. For that I am very appreciative and forever hold gratitude towards him. To all my other cycling friends from the club, thank you for supporting me along this bumpy road and I can't wait to ride with you all again when I can get back to fitness.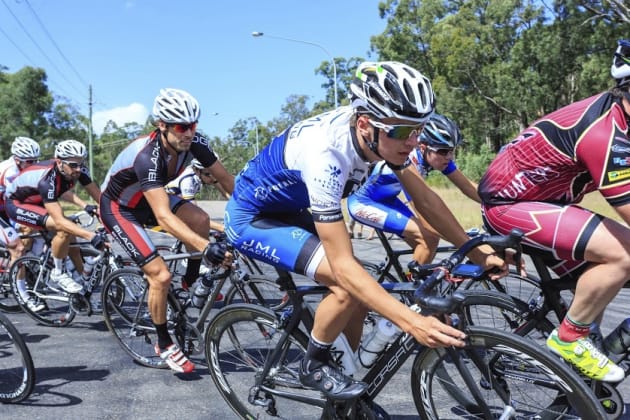 You were out on training ride in Bowral and unfortunately came down. Can you tell us a little about that?

HK: After a very short time riding with JML Racing, with only a handful of races competed in, I had just gotten back from the Blayney to Bathurst cycling event when I was out on a regular training ride with a bunch of great mates.

On a stretch of road that was in the first 2 kilometres of the Bowral Classic I hit a pothole at approximately 60kph. I came off the bike and landed on the left side of my head and was immediately knocked unconscious. I was rushed to Liverpool Hospital where I was put in an induced coma while the doctors assessed the damage.
I fractured vertebrae T6, T7 and T8 with T7 taking the most damage and losing 60% of its height. After leaving hospital some time later I was given a back brace to wear for 3-months. I then had to continue on with my HSC and try and get back on track with that. Although it seems like an unlucky crash, I was very lucky that my spinal cord remained relatively undamaged, meaning there was no paralysis.

I was told cycling was out of the picture for 12-months minimum (which later was shortened) so I decided to put it behind me and leave it for a later date. When the day finally came and I was able to ride again I was not hesitant just unmotivated and that led to me not riding for many more months.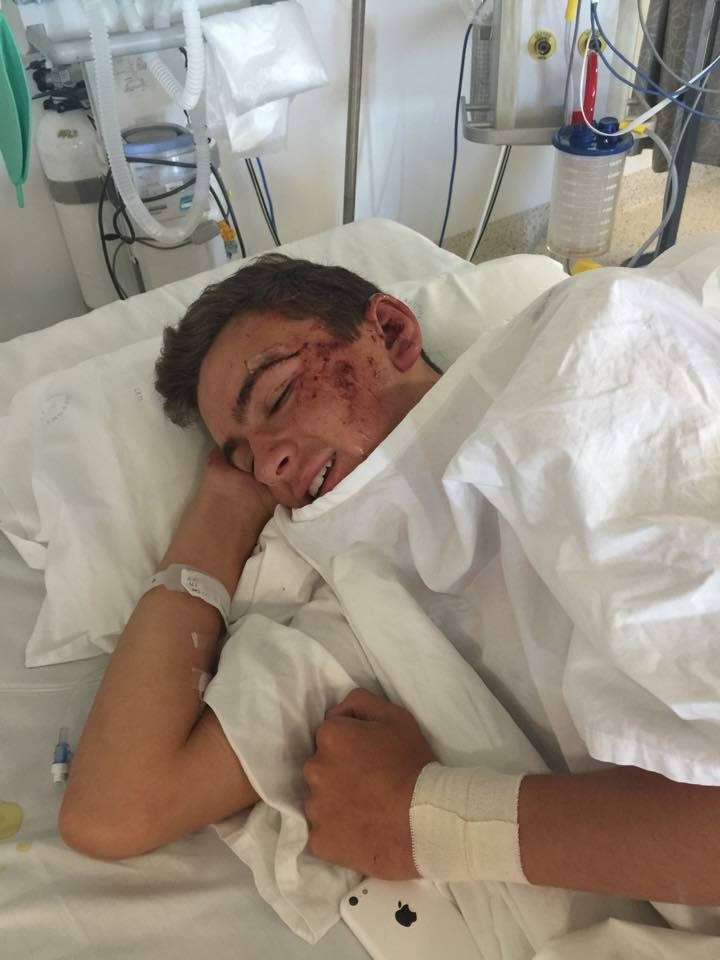 More than 2 years on – how are you feeling and are you back on the bike?

HK: It has been 18 months since my crash and I am feeling great! I am studying at university in Wollongong now and am loving life down here. It's taken a lot of getting on and off the bike but I have finally decided to start riding again, whether it be for fun or serious is yet to be decided. I have had a lot of trouble getting motivated to get back into riding but I'm hoping that now I can get fit again and enjoy riding as much as I used to.

Can you tell me about the event where you are speaking with Mike Tomalaris?
HK: The event with Mike Tomalaris is the opening of the BikeBug store in Roseberry. It was probably a few (2-3) months after my crash and JML had been lucky enough to have BikeBug come onboard as a sponsor. The opening was a great event and I was asked to say a few words on behalf of the team in regards to why in the world I was wearing a back brace.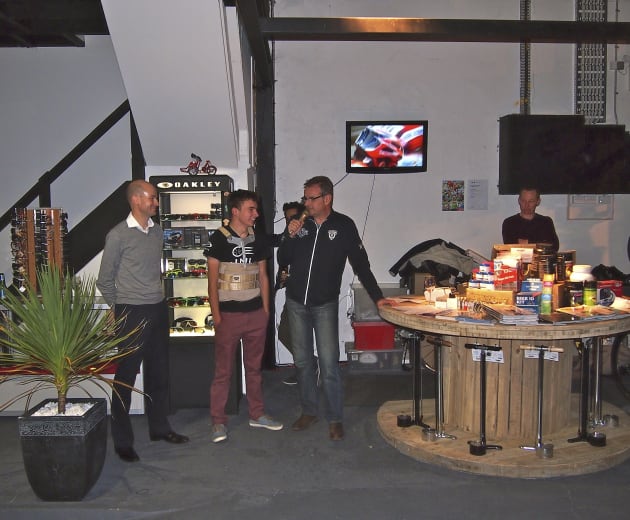 What are your goals and aspirations so far as cycling goes?

HK: For now, I want to get back into cycling purely for the enjoyment side of it. I want to get fit and be able to ride with the friends I used to ride with without holding them back. Racing is not out of the picture but I plan to do it for the enjoyment and not take things too seriously.

Your favourite climb and top place to ride?

HK: My favourite climb by far is Macquarie Pass in the Southern Highlands. My top place to ride would also have to be the Southern Highlands due to the variety of terrain and the beautiful scenery. I'm very lucky to call this place home.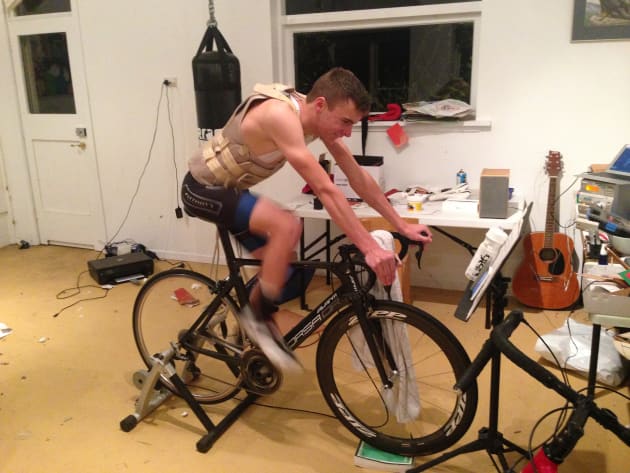 How did it feel to have the spectacle of the Bowral Classic in your home town?

HK: Having such a huge cycling event right on home roads was incredible. The atmosphere of the event was amazing and the ride was so well planned. Starting on the main street of my hometown was great and it was so good to see the whole community get behind such a large event. I had a fantastic day and I haven't heard one negative comment about the ride and I can see it growing in the future and becoming even more popular.

The Bowral Classic has given me lot of motivation towards getting back on the bike and doing some training and I hope that in the coming months I can get fit again and ride more and more.
Harry Kooros, thanks for speaking with Bicycling Australia. We wish you the very best in your continued recovery and hope to see you riding next year's Bowral Classic event.
HK: Thank you for the opportunity, it has been a pleasure.