It's one of the major highlights of the year for any cyclist—the knowledge a riding-related gift is under the tree. Now is the time to start dropping those hints, sending loved ones the link to this page, and drooling over the quality gear in this year's Christmas Gift Guide.
SunGod Eyewear
SunGod are disrupting the global eyewear industry with better products and a better customer buying experience that's better for the planet. Sponsors of ARA Pro Racing Sunshine Coast, their latest addition to their range of custom performance sunglasses are the Airas™.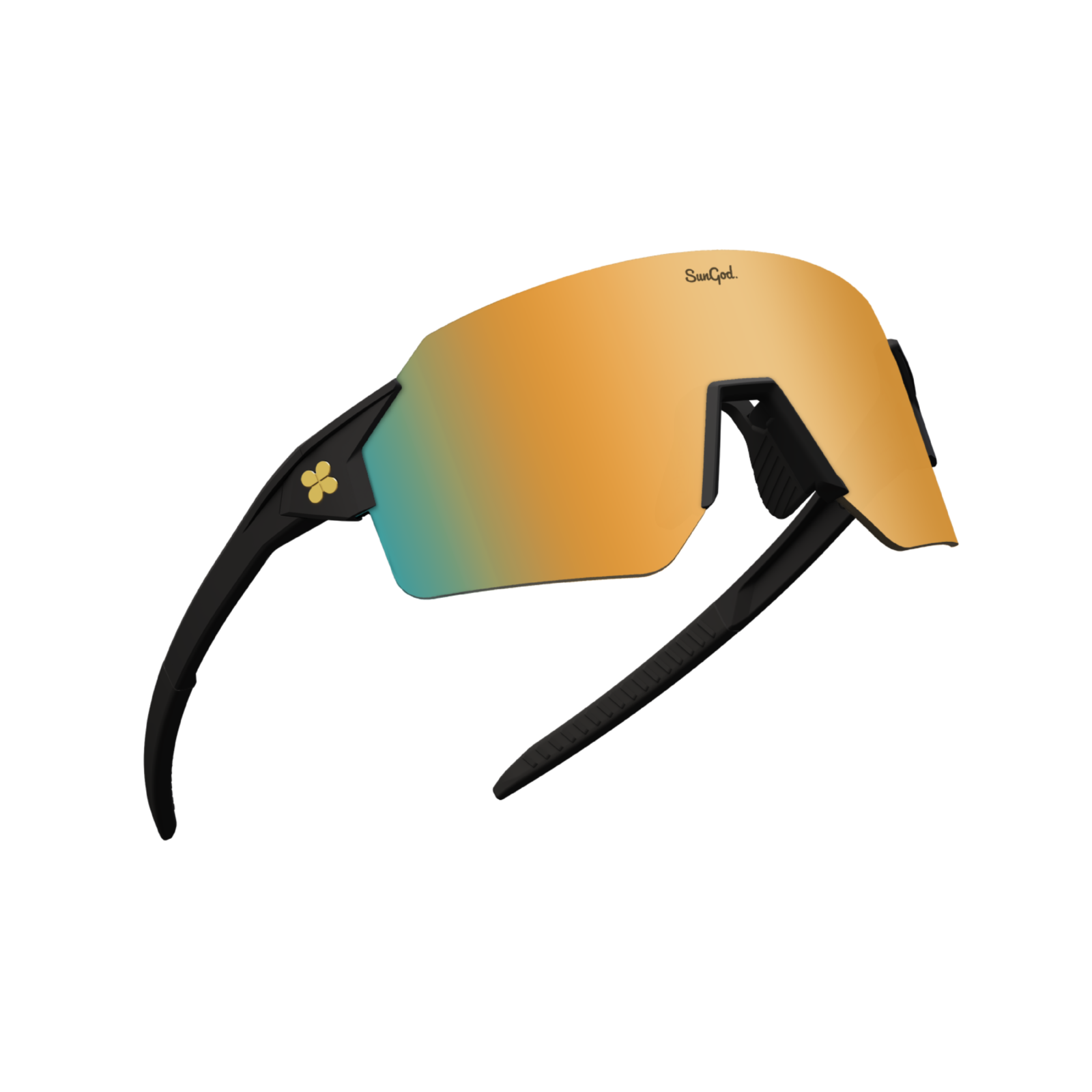 Utilising a ground breaking nylon-based lens technology in their 8KOptics, you get an ultra-light frame matched with a crystal clear, unobstructed view. You design your SunGods through their website, and they'll land on your doorstep anywhere in Australia in only a few days.
Better still, the company has a huge focus on sustainability and offers a lifetime guarantee on all products. If they break, they'll repair them free of charge. Don't trust yourself to pick a design for someone? They offer gift cards through their website too.
Price: From $250 Only available from their website: www.sungod.co
Fisiocrem
Fisiocrem is a topical massage gel for the temporary relief of muscular aches and pains. It includes the plant-based active ingredients of Arnica, Hypericum, and Calendula that are extracted in a purpose-built factory. Fisiocrem contains no parabens or hydroxybenzoates.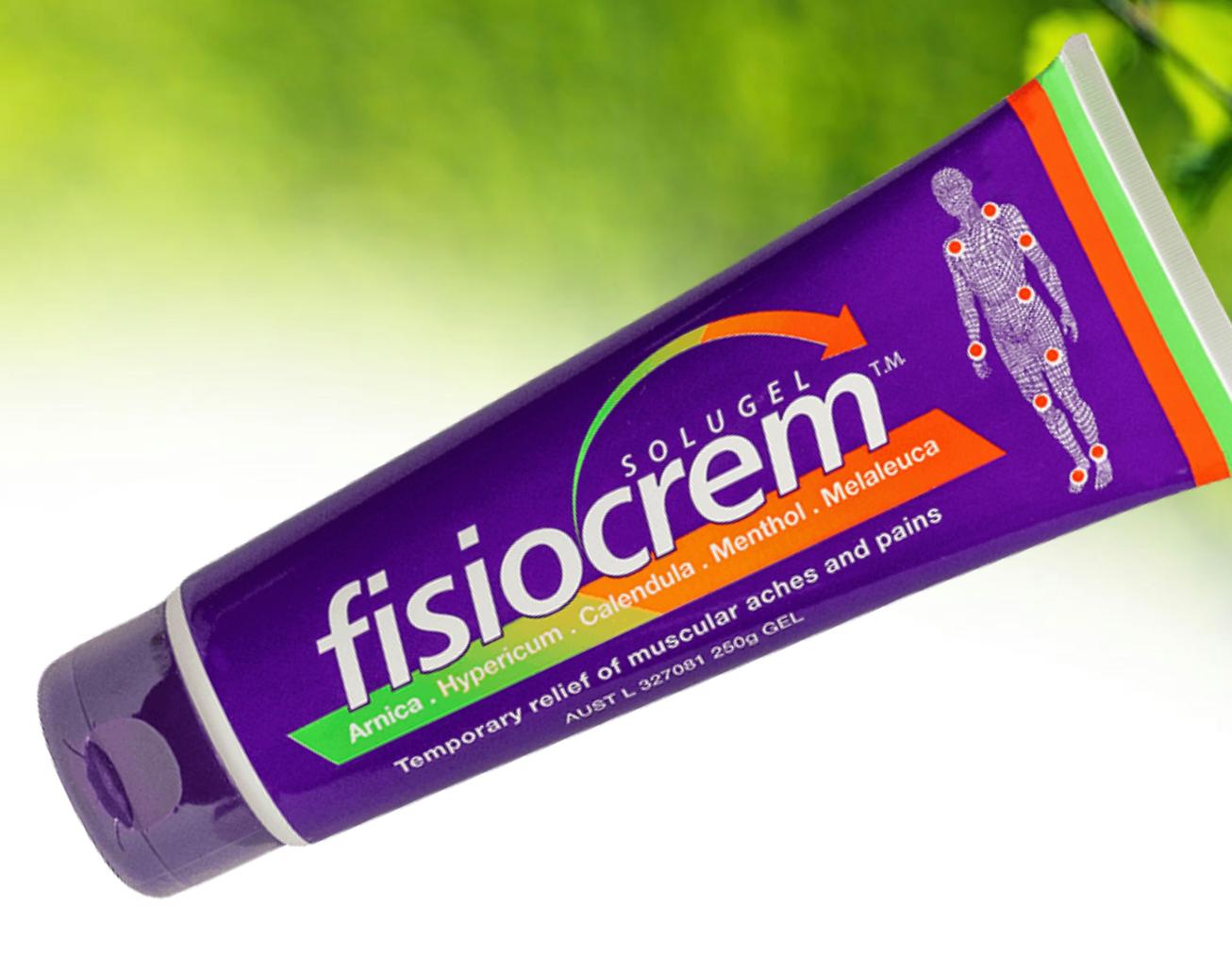 We use it here at Bicycling Australia and swear by its attributes and benefits, it really does help after a serious workout. Among its benefits, it:
*Helps relieve symptoms of muscle soreness
*Helps relieve pain associated with minor injuries and helps relieve localised muscle pain ailments
*Helps reduce mild muscle inflammation/swelling
*Helps to relieve symptoms of mild soft tissue trauma
*Helps relieve bruise oedema and bruise symptoms
*Helps with post-exercise recovery
*Helps relieve symptoms of muscle spasms
Fisiocrem is available in 60g ($16.95), 120g ($24.95), and 250g ($44.95). Our small tube is perfect for the on-the-go, while the medium tube is suitable to have on your desk at work. The long-lasting large tube is just what you need for the home for the whole family.
Fisiocrem solugel is available at your local pharmacy, health store and Coles supermarket.
Koo Supernova Eyewear
Ultra-lightweight at only 21 grams, Koo Supernova are frameless, single lens cycling-specific sunglasses.
They feature and ultra-sharp Nylon toric lens by Zeiss, which are shatter-proof, anti-reflective and offer 100% UV protection.
The Supernovas feature high temple flexibility and breaking resistance along with an ultra wide field of vision.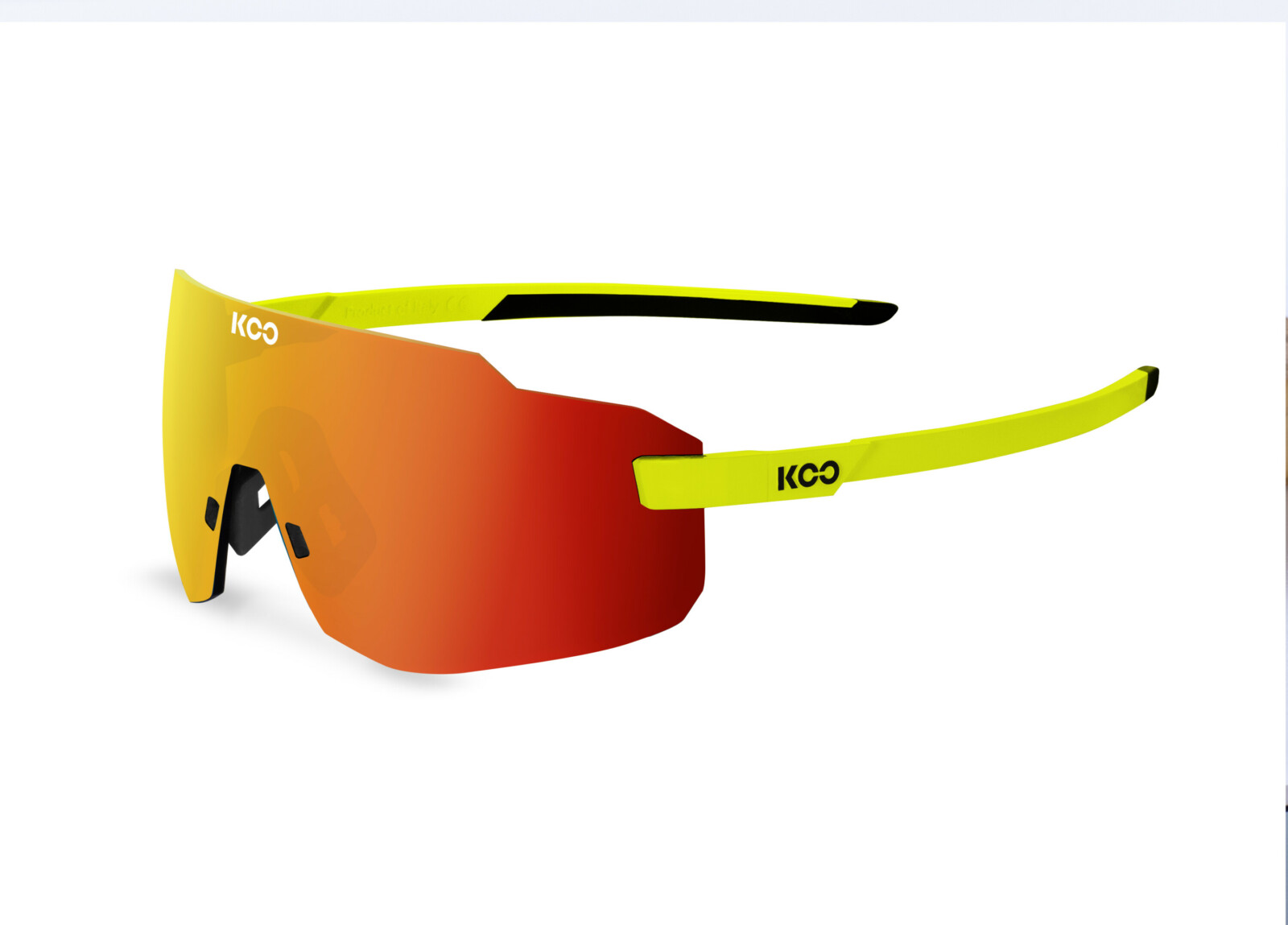 Comfort is critical with any Kask and Koo product, and there's no exception here. There's an interchangeable nose pad and—having tested and ridden the eyewear—we have found they sit well and very comfortably on the face.
The front face of the lens features a uniform multilayer mirror coating, and hydrophobic (water shedding) technology has been applied to that coating.
Koo Spectro Cycling Eyewear
Unmistakably Italian and delivering uncompromised clarity via a Zeiss polycarbonate lens, Koo's Spectro are one of the more popular releases of 2021.
These eye-catching sunglasses provide wide, panoramic vision through a single-lens frame design. Fogging is minimised via four separate ventilation ports, and the Spectros feature anti-slip technology through elastomer temple inserts for added grip and comfort.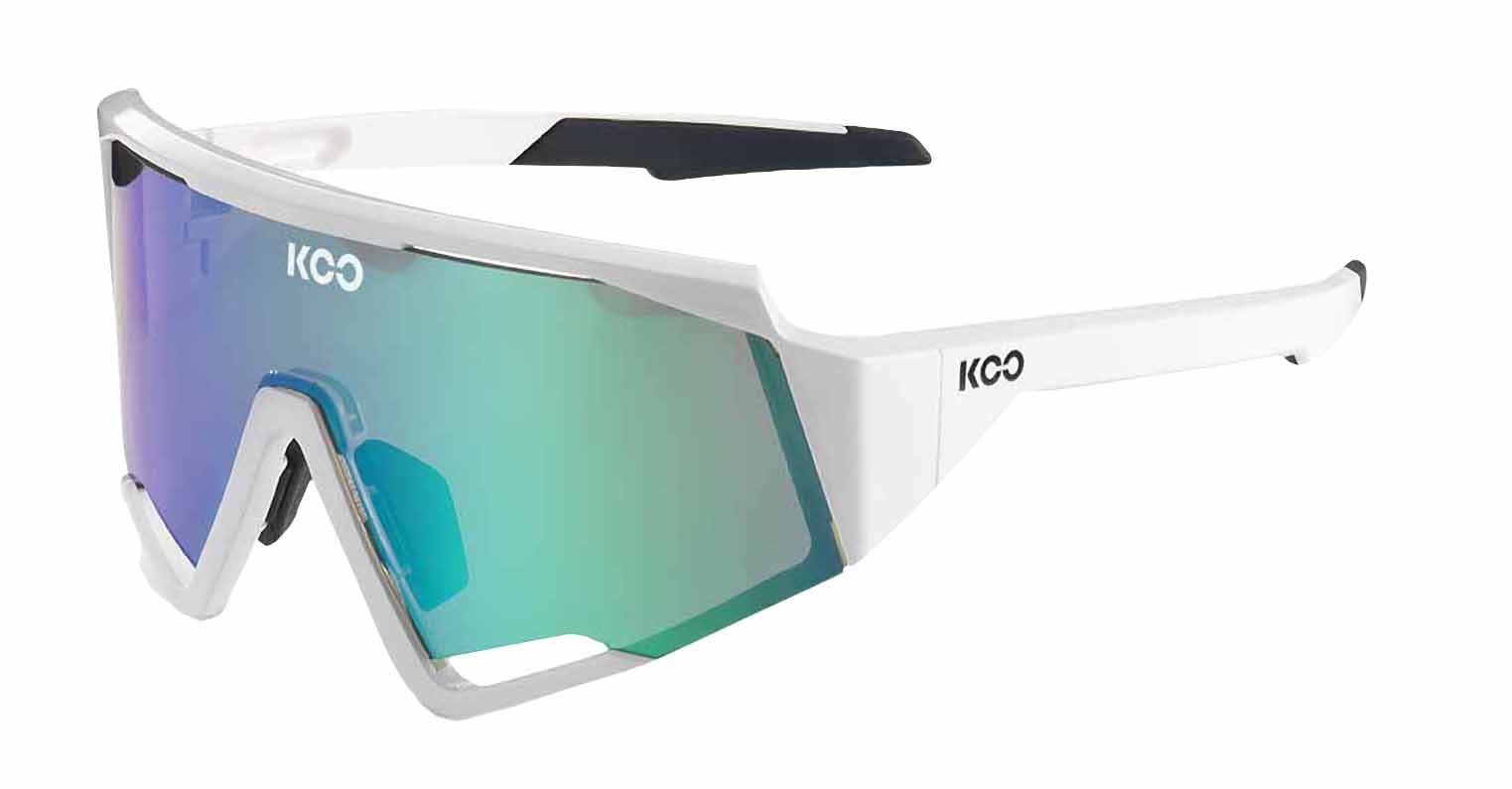 Bicycling Australia have been riding and using the Spectros for a several months now—we are impressed with the lightweight, crystal clear lenses, and ultra wide, frame-free viewing. They're super comfortable to wear, certainly on trend, and hand assembled in Italy. Ask for them at your LBS.
BZ Optics
Aussie-based cycling eyewear company BZ Optics have expanded the range to include larger lenses—a coming of age for the relatively small company that sells sunglasses all around the world.
BZ Optics are best known for their PHO range, photochromic cycling glasses with an integrated reader option of +1 to +3 magnifiers incorporated into the lower section of the lenses.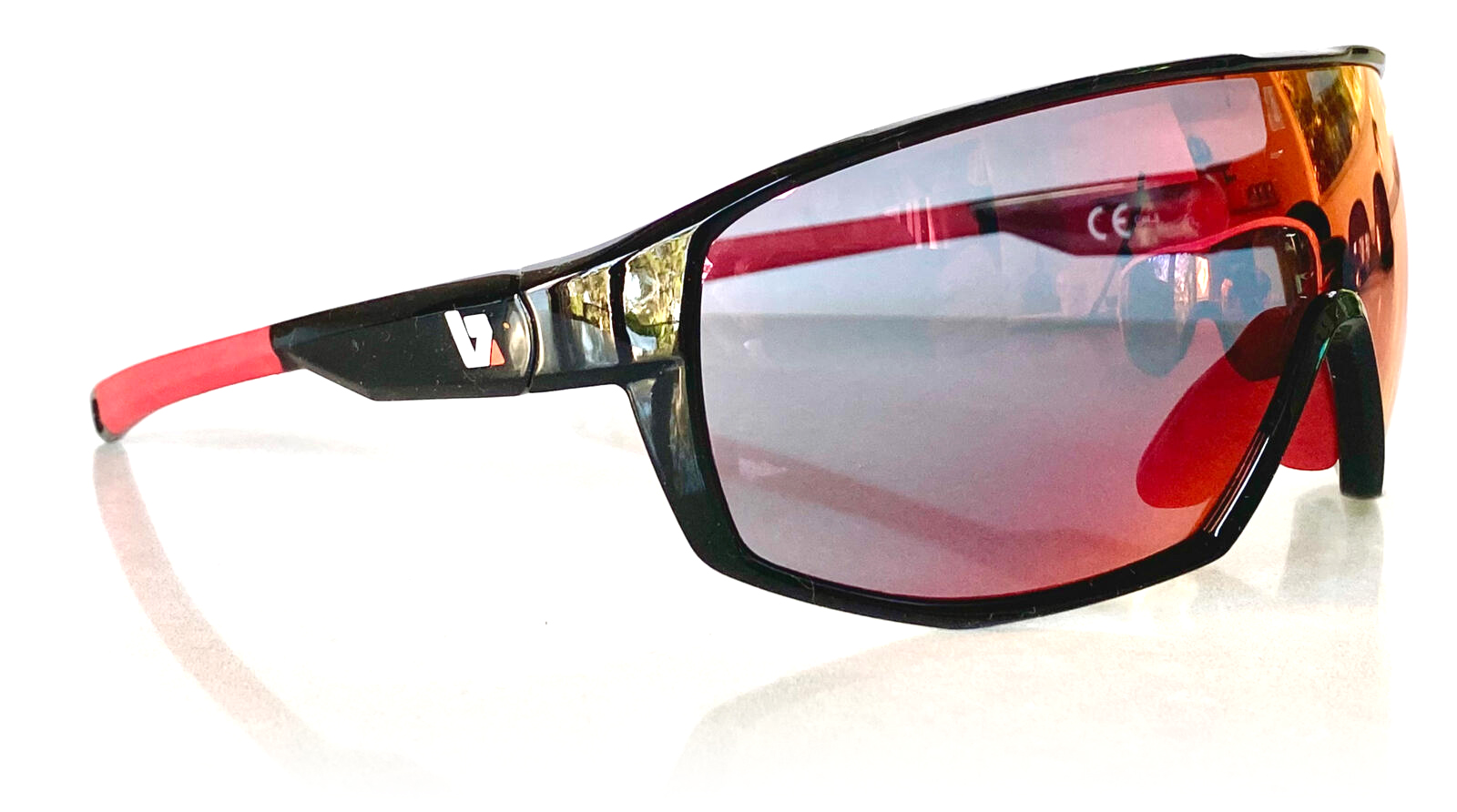 The RST model—pictured in gloss black with red temples and nose piece—feature BZ Optic's blue / grey lens with a red and orange Revo coating.
While the RST also features a single wrap lens, designers have added a subtle bar behind the lens to offer extra protection in case of a frontal impact.
They have a ratchet system within the temples. This allows them to lift or lower at the temples by 15 degrees to achieve optimum fit.
Somewhat of a cycling sunglasses tragic, we have a serious collection here in the Bicycling Australia Service Course. Despite the many alternate options from all around the world, the RST model from this small-time Aussie brand have quickly cemented themselves as our go-to favourites.
One aspect that shines through with BZ Optics is their bold yet subtle design. You can get away with wearing these while off the bike as well, they really are quite stylish.
The RRP for the RST is $149—for more details or to purchase visit www.bzoptics.com
Velo Mats
Velo Mats are the perfect indoor training accessory to personalize your pain cave. These mats are designed to go under your indoor trainer or smart bike, keeping sweat off the floor while also dampening the noise and vibration from your trainer ride.
Velo Mats are fully customizable, allowing you to add your name, country flag, a motivational message and a logo of your choice.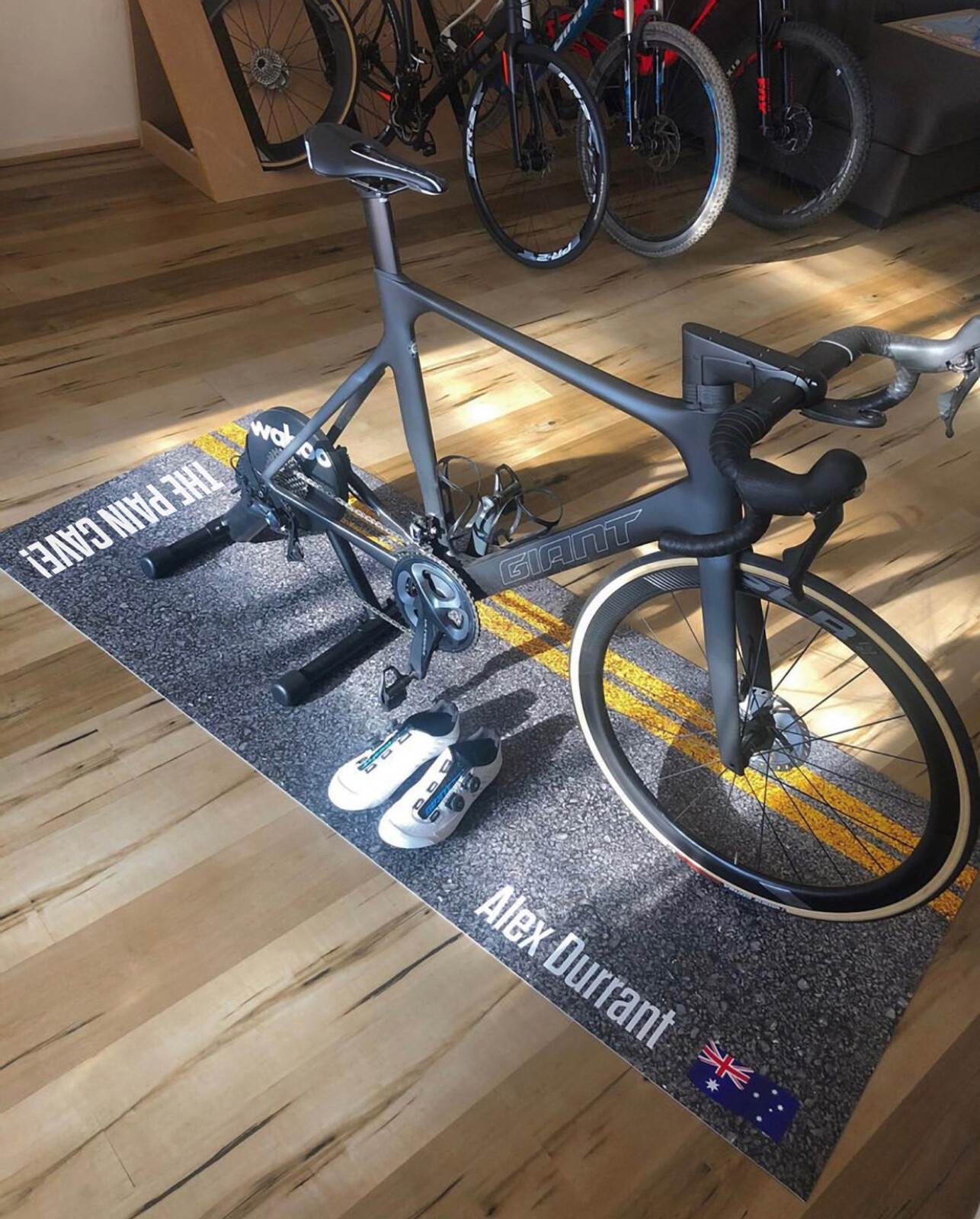 There are 8 different realistic road patterns to choose from (including tarmac, dirt, cobbles and a velodrome print), as well as the recently released "Legends Series"—a tribute to cycling greats like Eddy Merckx, Marco Pantani and Johan Museeuw.
Once you're all done, the mats can simply be wiped clean, rolled up and stored when not in use.
They are the perfect Christmas gift for any indoor cycling enthusiast. You can explore the full range of Velo Mats products at www.velomats.com.
NorthWave Mistral Plus Shoes
The newcomer to the Northwave range is the Mistral, and it's like a breath of fresh air on a hot day. Favoured by athletes in summer stage races, it's also the ideal choice for long-distance cyclists. Additionally, this is a great solution for indoor training on Zwift.
Excellent thermoregulation of the foot is thanks to the use of a mesh with hexagonal cells and a structure that guarantees resistance and lightness. A lightweight and well-ventilated upper structure combines comfort and mechanical strength. Down below, and the sole includes a carbon toe insert with a stiffness index of 12.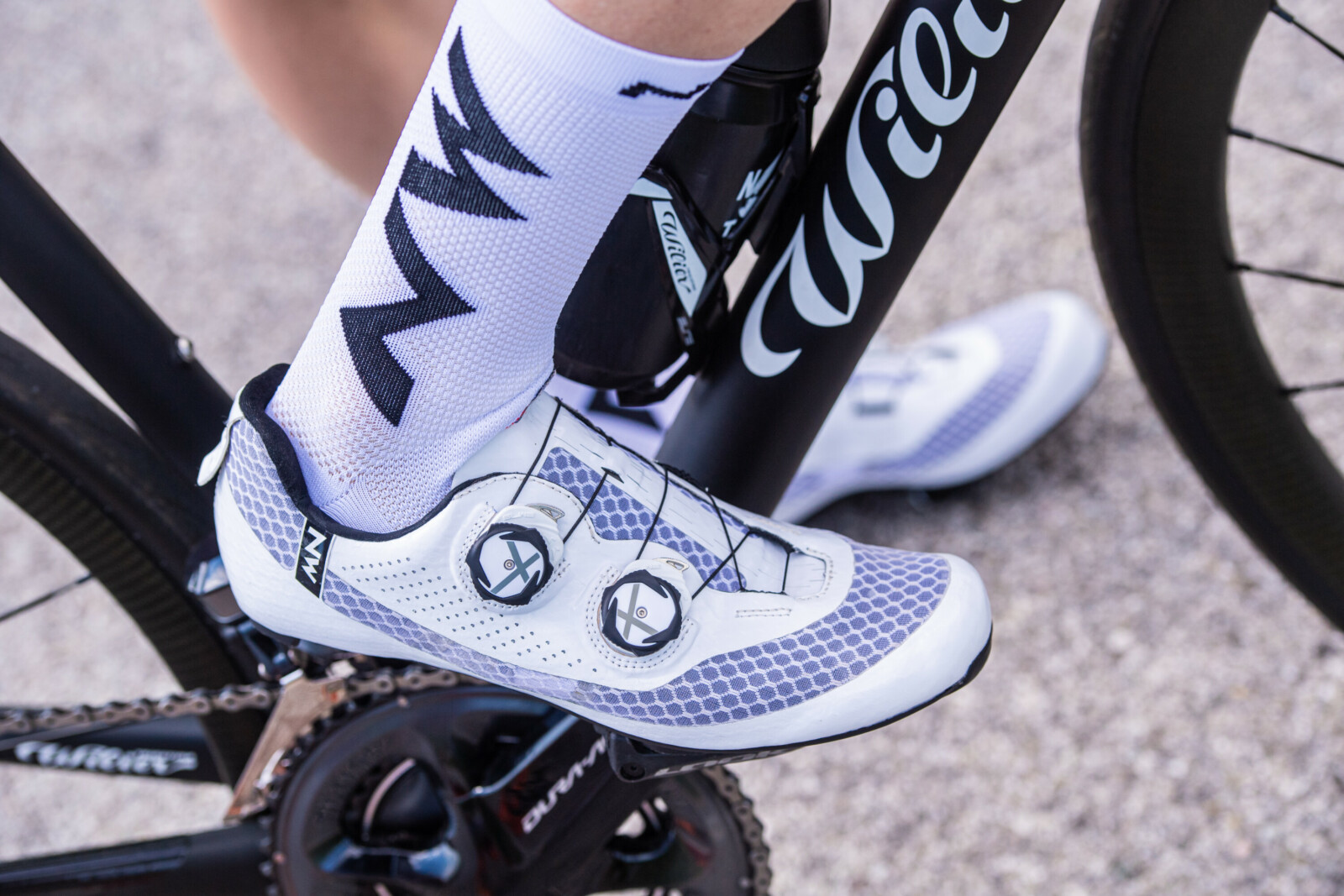 There are also perforations in the sole to assist with the passage of air from the front of the shoe through to the heel. The closure system features double SLW3 rotors, the same as the top of the range NorthWave shoes, and these allow for incremental adjustment and step-by-step release.
The RRP is $329.95 and they can be ordered directly from www.northwave.com.au
Australian Cycling Champions, by Warren Beaumont
'Australian Cycling Champions – 130 Years of Bicycle Racing' is a paperback book containing over 390 pages of text and 60 black-and-white and colour photographs. Written by former cycling journo Warren Beaumont and published by Plateau Publishing, it is one of the most comprehensive books covering the history of Australian track and road cycling and its champion cyclists from the 1890s through to 2020.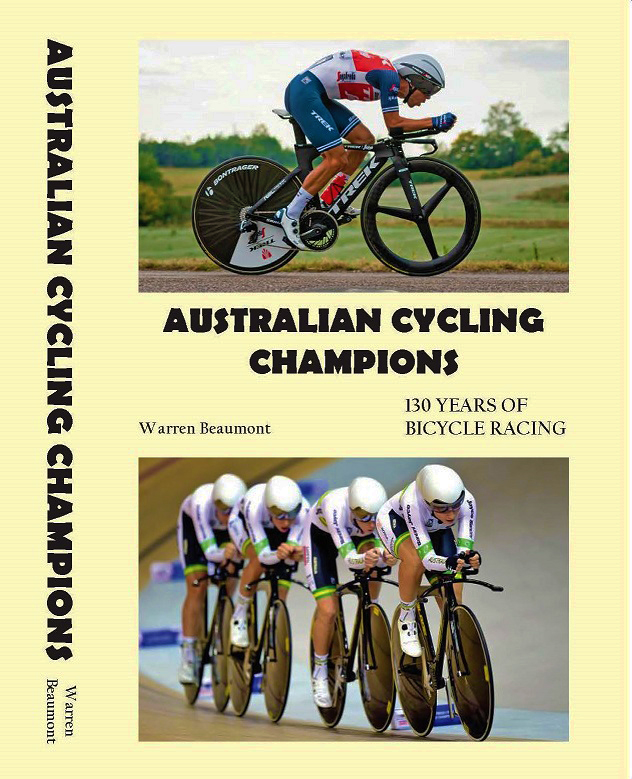 The book includes expert comments and interviews and highlights the performances of over 170 of our cycling champions—including at national and world road and track championships, Olympic and Commonwealth Games, Australia's classic road races
and tours, and grand tours such as the Tour de France.
Australian Cycling Champions has a RRP of $29.99 and is available from bookstores or Warren Beaumont direct via plateaupublishing@gmail.com
Vadolibero Australia
Vadolibero's stunning collection of premium bike furniture, designed and handmade in Italy, is now stocked in Australia and available for Christmas orders. Each Vadolibero piece is a timeless blend of style and functionality. It's perfect for cyclists who don't leave their bike in the garage and would prefer to make an indoor statement with their pride and joy.
Genus
Genus is a space-saving bike mount for the wall, and it doubles as a gear rack. Made of solid wood, this design piece fits stylishly in any room in the house. It is available in Ash, Oak Black and Walnut Canaletto.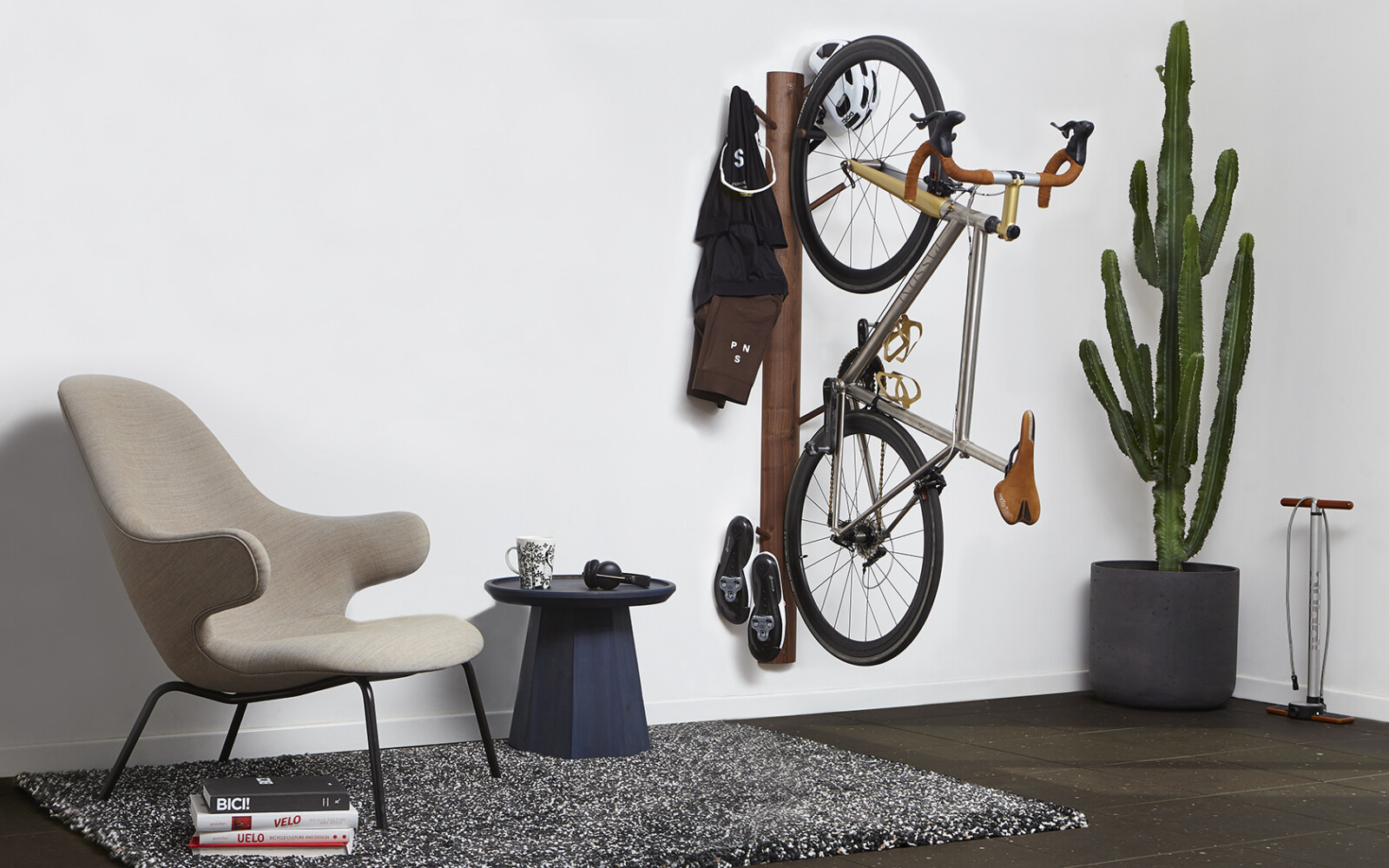 Neos
Neos is a unique cycling station that keeps your bike and gear all together. The sleek Pop Art inspired design makes it a piece of furniture that beautifully displays your bike and neatly stores your helmet and essential riding gear. It is available in glossy and matte finishes in several colours. Also available by special order are custom finishes matching the graphic design of your favourite bike.
Visit www.vadolibero.com.au for pricing and to order.
Bicycle Network
Bicycle Network's secure, easy-to-use and functional bike storage products work seamlessly in all kinds of spaces, whether residential or commercial.
Steadyrack – Classic ($75.00) safely and securely stores your bike without any heavy lifting. It's designed to pivot almost 180 degrees and folds flat for maximum storage space efficiency.

Ned Kelly® ($95.00) is the most-used bike parking system in Australia and allows the locking of both frame and wheel for storage of a single bike.
Mona Lisa™ ($169.00) supports two standard-framed bikes and is perfect for providing economical use of garage space above a car bonnet.
As a not-for-profit, all bike parking purchases help fund Bicycle Network's mission to make bike riding easier for everyone.
Visit bicyclenetwork.com.au to order.
Chapter 2
Chapter2 recently released an impressive new model to their top-end lineup, the TOA. After 18 months of development, the platform offers key features such as fully integrated cable routing, 32mm tyre clearance, improved head tube and bottom bracket stiffness and a T47 standard BB. The build is disc only and the bike is available as a frameset only.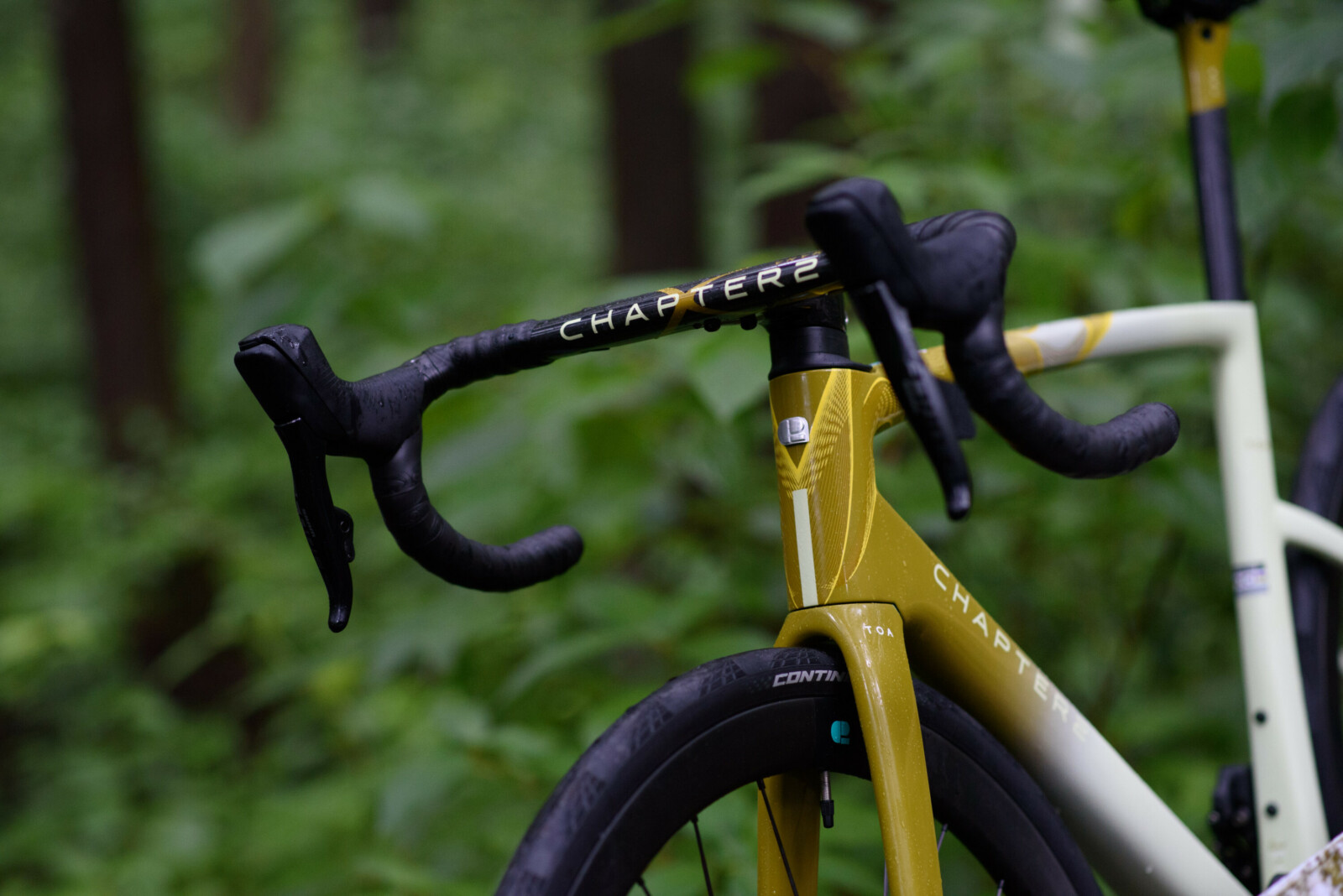 In a market dominated by players offering bikes ready to go, Chapter2 say their offerings are all about individualisation and customisation, allowing customers to work with authorised dealers to build their dream bikes exactly the way they want.
No two Chapter2 bikes are identical, thus making for a stunning unique and unforgettable Christmas gift. More at chapter2bikes.com
Orange Seal
Orange Seal sealants have a long track record of proven performance and reliability worldwide. They are available in many bottle sizes, ranging from a small top-up bottle through to a workshop-sized bottle. The top-up bottles also have an optional injector so you can check and top up your sealant through the valve without having to pop the bead off the rim.
Further information at www.bikecorp.com.au
BBB Cycling Dune Mips 2.0 Helmet
The Dune is a multifunction helmet that can be used for all sorts of sportive rides. Whether you want to go into the forest or try to improve your speed records on the road, the Dune will get you back home safely.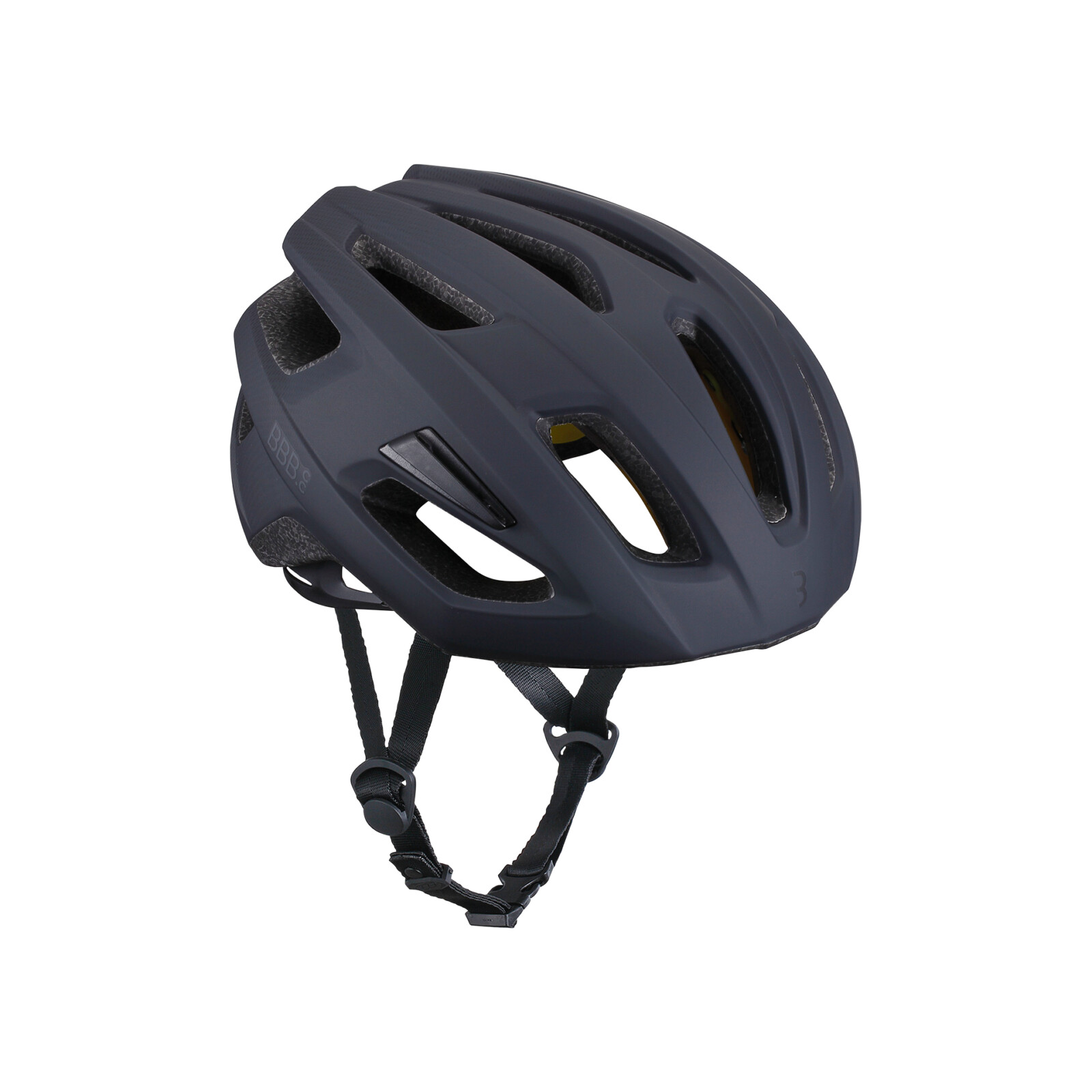 Fitted with the MIPS system, and with a lowered rear and temples, the helmet provides extra protection. Together, this makes the Dune just that little bit safer and ensures that the more sensitive areas of the head are safe from impact from any angle. Available in black or white.
Dune MIPS 2.0 RRP $149.99
BBB Fuse Sunglasses
There is nothing more important than being at one with your apparel—the feeling that everything is just right and you can push your limits. With Fuse glasses, BBB have combined all their development and user experience into one product.
The strategically placed air vents will keep everything under the large lens ventilated and cool. They have a modern design for the best appearance on the bike, and feature a semi-flat and centered (Toric) lens that doesn't deform vision.
The Fuse range from BBB feature that big screen, latest look. They also provide an uncompromised field of vision and look great as well.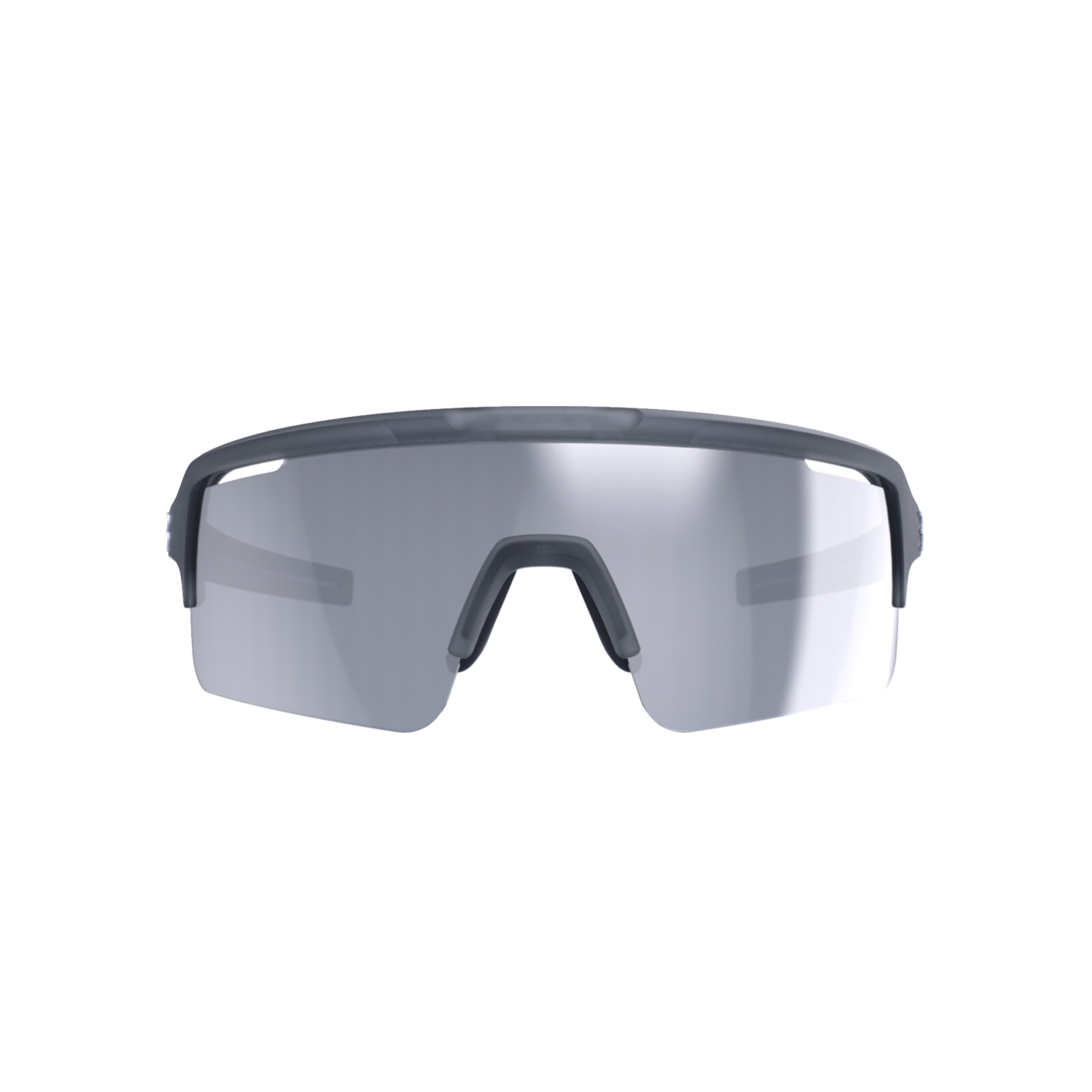 Features include a rubber nose piece with infinite adjustment options for an ideal fit, strategically placed air vents to prevent the lens from fogging up, and a frame made of high-end unbreakable 'Grilamid'.
The RRP is $219.99 More at www.BBBCycling.com.au
Ezigrip
Ezigrip is a second-generation family-owned business. They love riding bikes and their passion and knowledge are evident in all their products. The Ezigrip towbar mounted range caters to most bikes—from family models through to road and mountain bikes—and there are two-bike and four-bike options.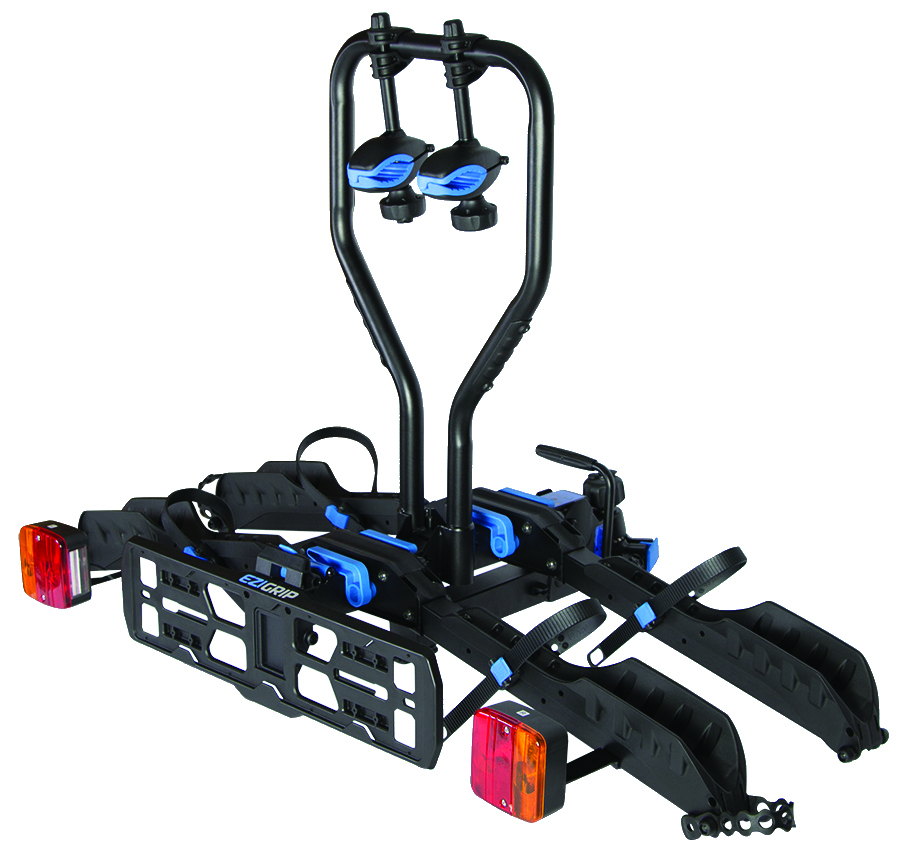 They also offer an e-bike rack that can carry two e-bikes and has a total weight capacity of 60kgs. There is even an optional ramp to wheel your e-bike up onto the rack—no more having to lift heavy bikes! The bike rack offering is complemented by a full range of spare parts and accessories.
Further information at www.bikecorp.com.au
Michelin Bike Tyres
Michelin are one of the most recognisable and trusted brands in the world today. They are known to be the innovators and manufacturers of the best performance tyres.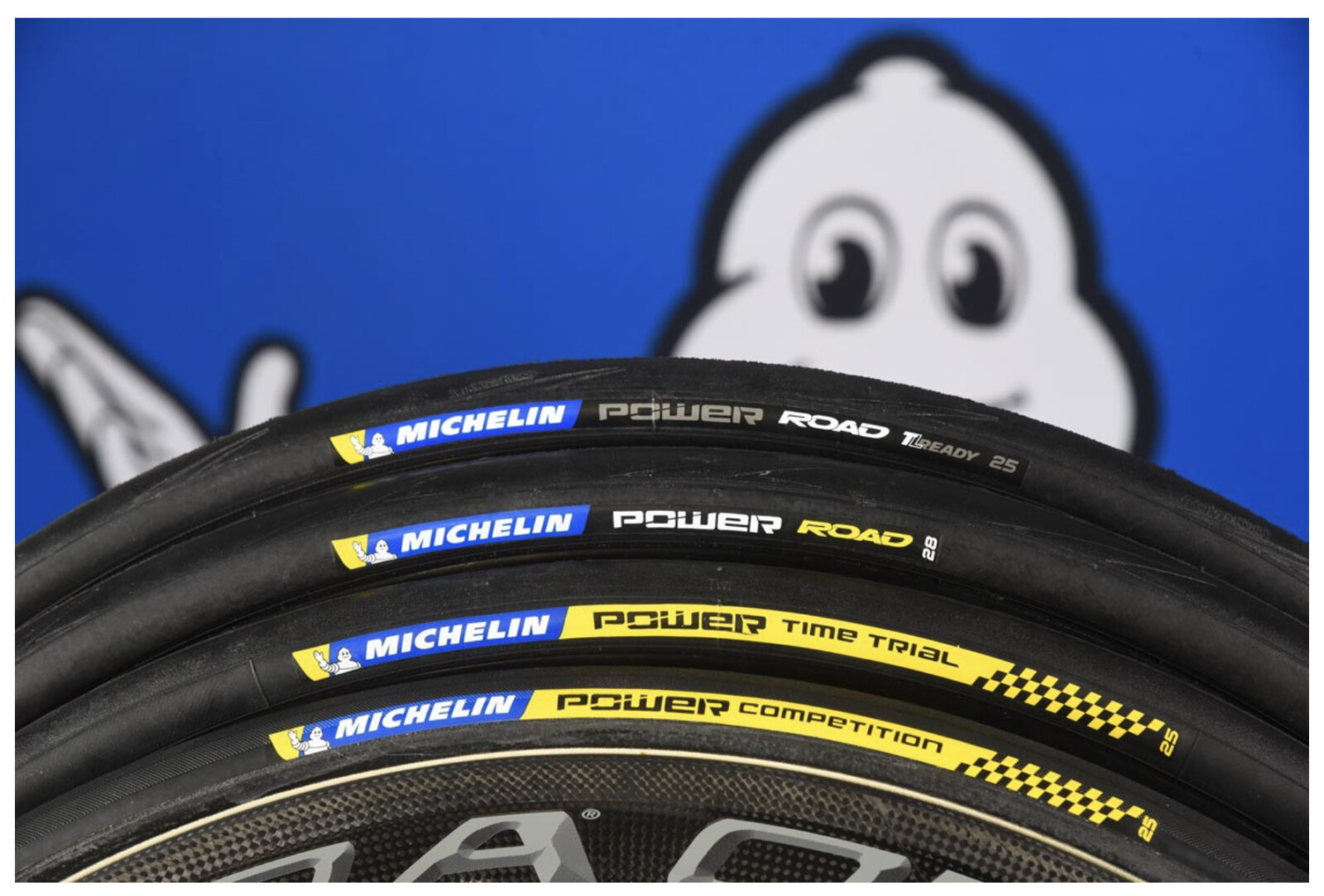 The range now including tubeless ready options across road, cyclocross, and gravel tyres. You can ride with confidence and with the legendary reliability and grip that is synonymous with Michelin tyres and the French passion for cycling.
Further information at www.bikecorp.com.au
KRUSH
KRUSH bike cleaning products are proudly Australian made and owned. Every product is carefully developed and brutally tested in Mansfield in the foothills of Victoria's high-country. Designed by riders for riders, the KRUSH product range will keep your bike running at peak performance, as well as prolonging the life of its components.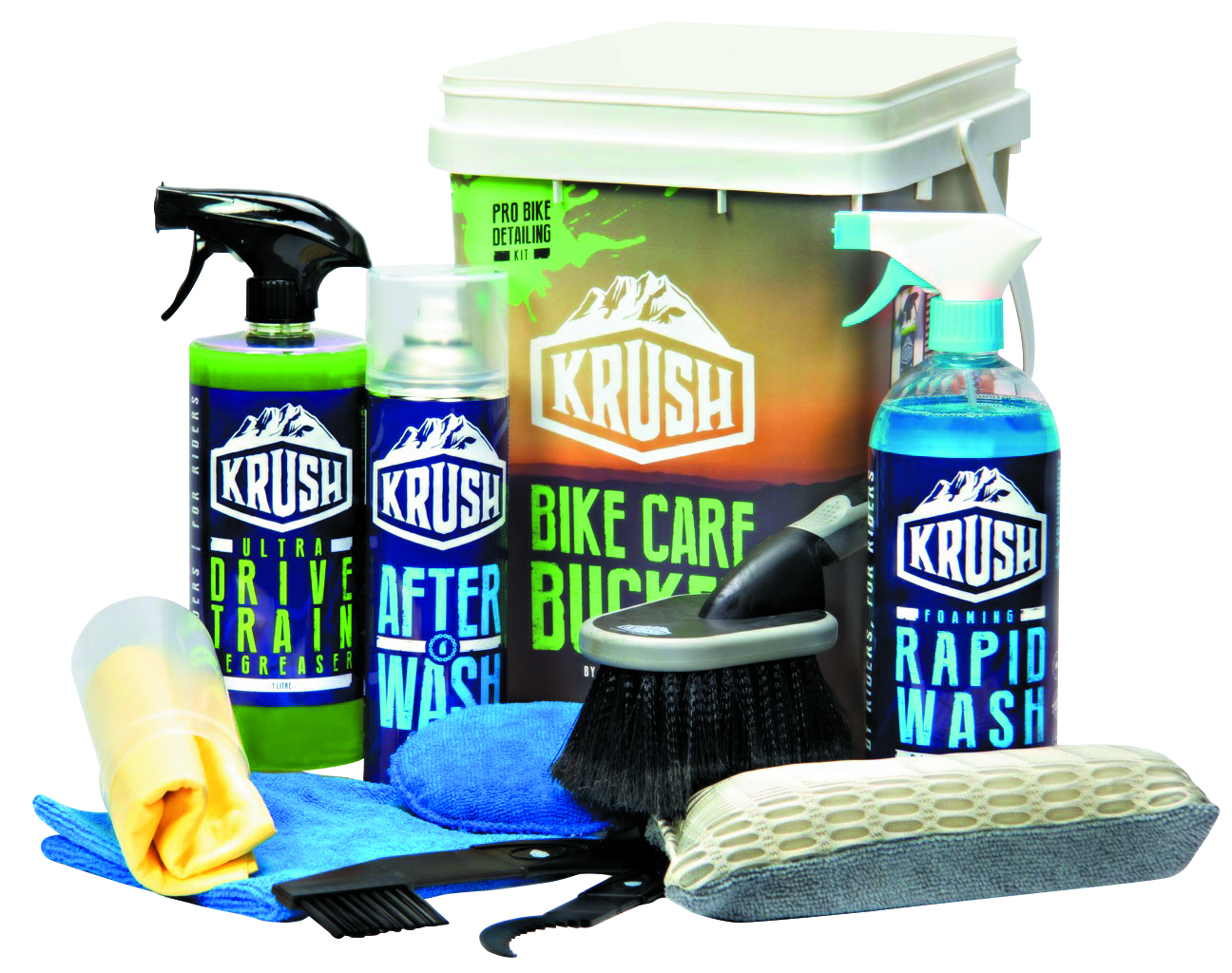 KRUSH products are available individually, and the KRUSH Pro Bike Care Bucket is the ideal Christmas gift as it contains everything you need to keep your bike looking great.
Further information at www.bikecorp.com.au
Amp Human PR Lotion
Amp Human PR Lotion is designed to maximize your training and recovery by unlocking bicarb, a natural electrolyte that improves muscle function and helps
you combat fatigue during hard workouts.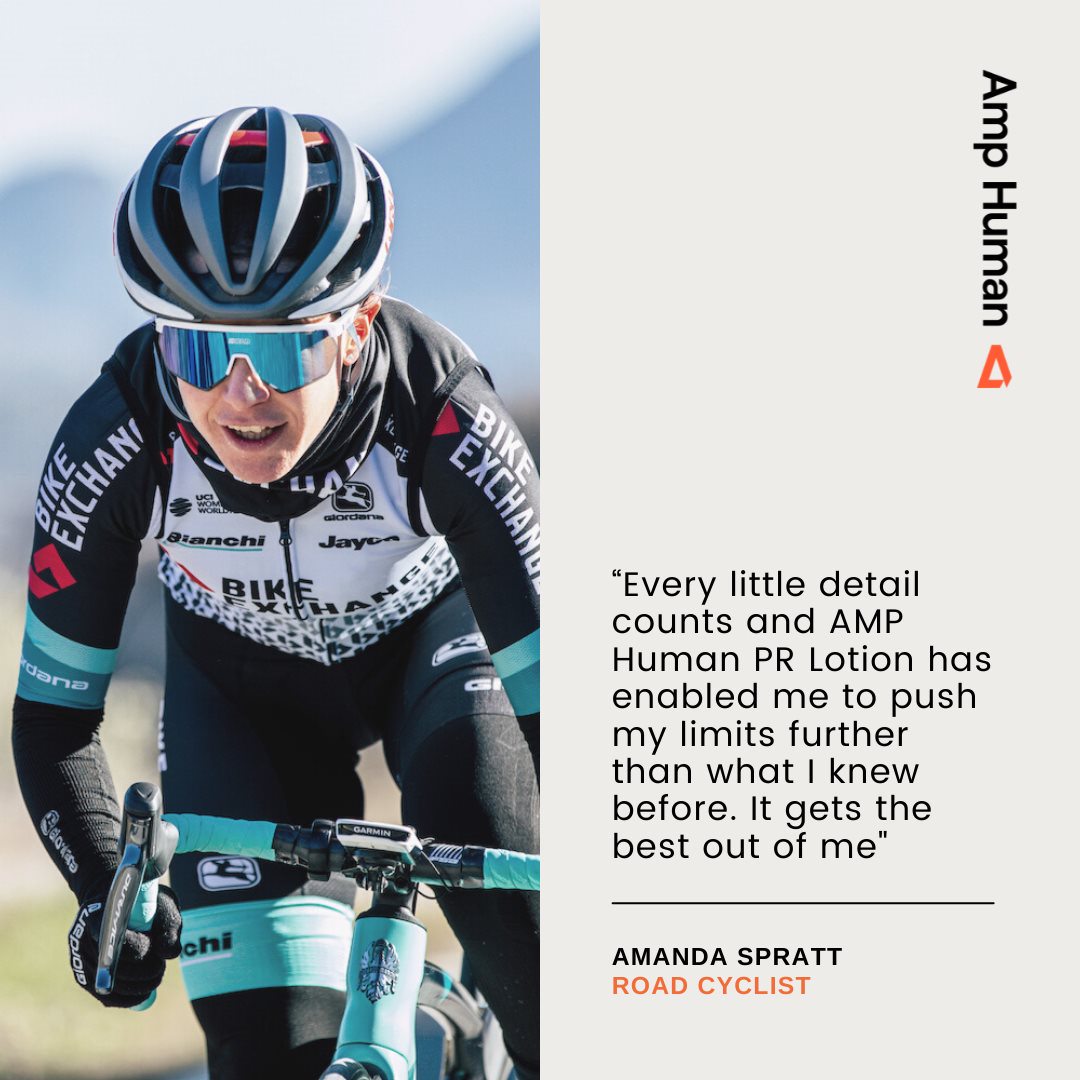 Amanda Spratt uses and endorses the product and says it helps get the best out of her.
"Every little detail counts, and Amp Human PR Lotion has enabled me to push my limits further than what I knew before," she said.
The RRP for a 300g container of Amp Human is $49.95. To order or for more information visit www.BikeExchange.com.au
Aussie Butt Cream
Aussie butt cream, for comfort down under—and no, they are not talking about this fine nation we call home.
Aussie Butt Cream is Australia's original and number one anti-friction chamois cream for cyclists.
Aussie Butt Cream aims to prevent and reduce chafing, bacterial and fungal infections that may lead to saddles sores.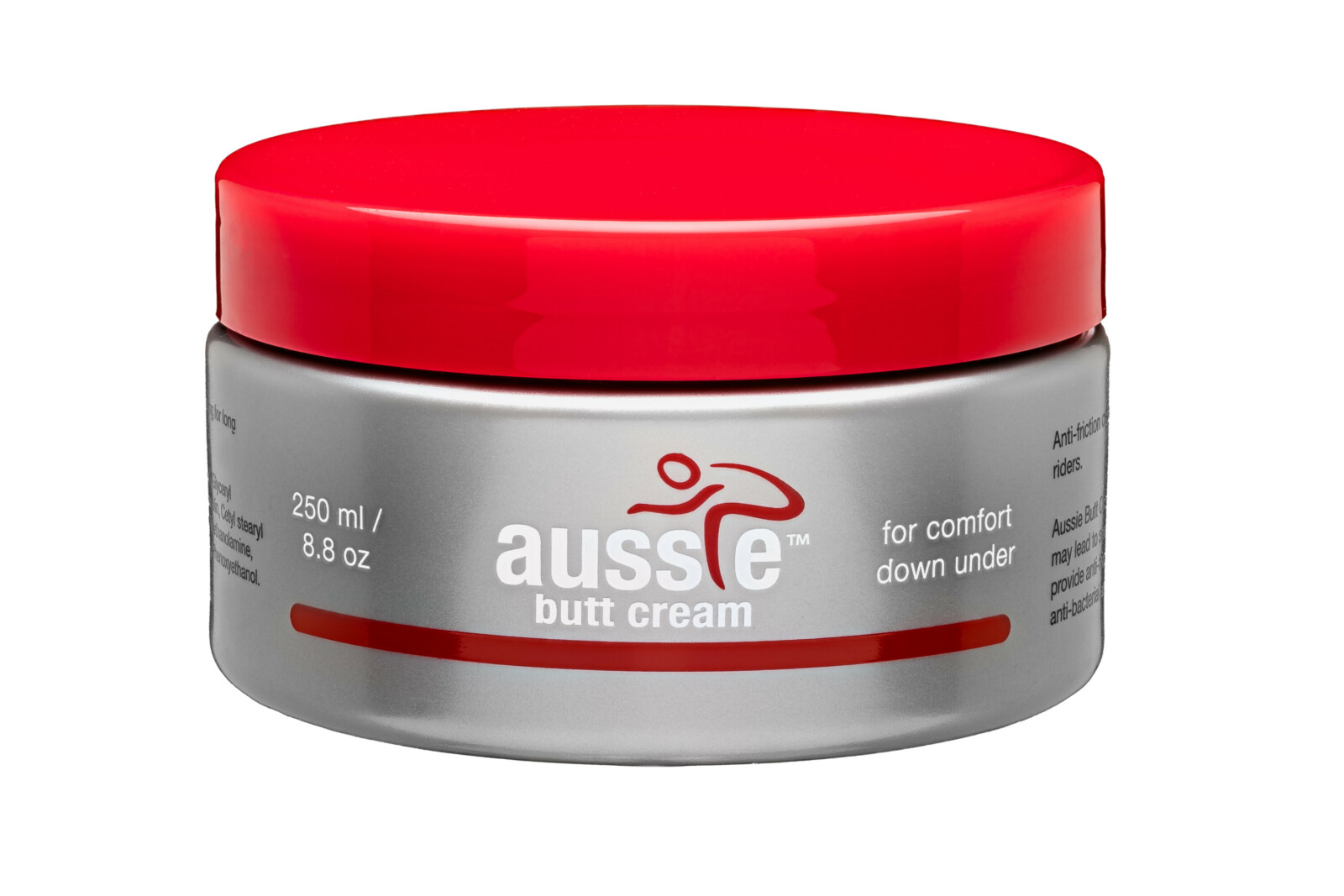 Key features and benefits of Aussie Butt Cream include –
•All natural, no petroleum jelly, no parabens
•Melaleuca Alternifolia (Australian Tea Tree) for antiseptic qualities
• Sequential breakdown with cocoa butter, beeswax and lanolin
• Apply directly to skin or chamois
• Philanthropy and Advocacy
• Made in Australia
TUBE 100ml RRP $14.95 / JAR 250g RRP $29.95
More info at www.aussiebuttcream.com
FARR Carbon Aero Bar Extender
Gravel and long distance accessory specialists FARR have released version three of their out-front carbon handlebar extenders, perfect for ultra endurance and long distance riders. The bars feature an updated matte finish, a new grip area with a coarse clear-coat finish, and new graphics.
The extender weighs in at 98g and has a 31.8mm bar diameter making it suitable for flat MTB and road / gravel bikes. The company also offer a GPS / Computer / light bracket that neatly fits to the front of the bar.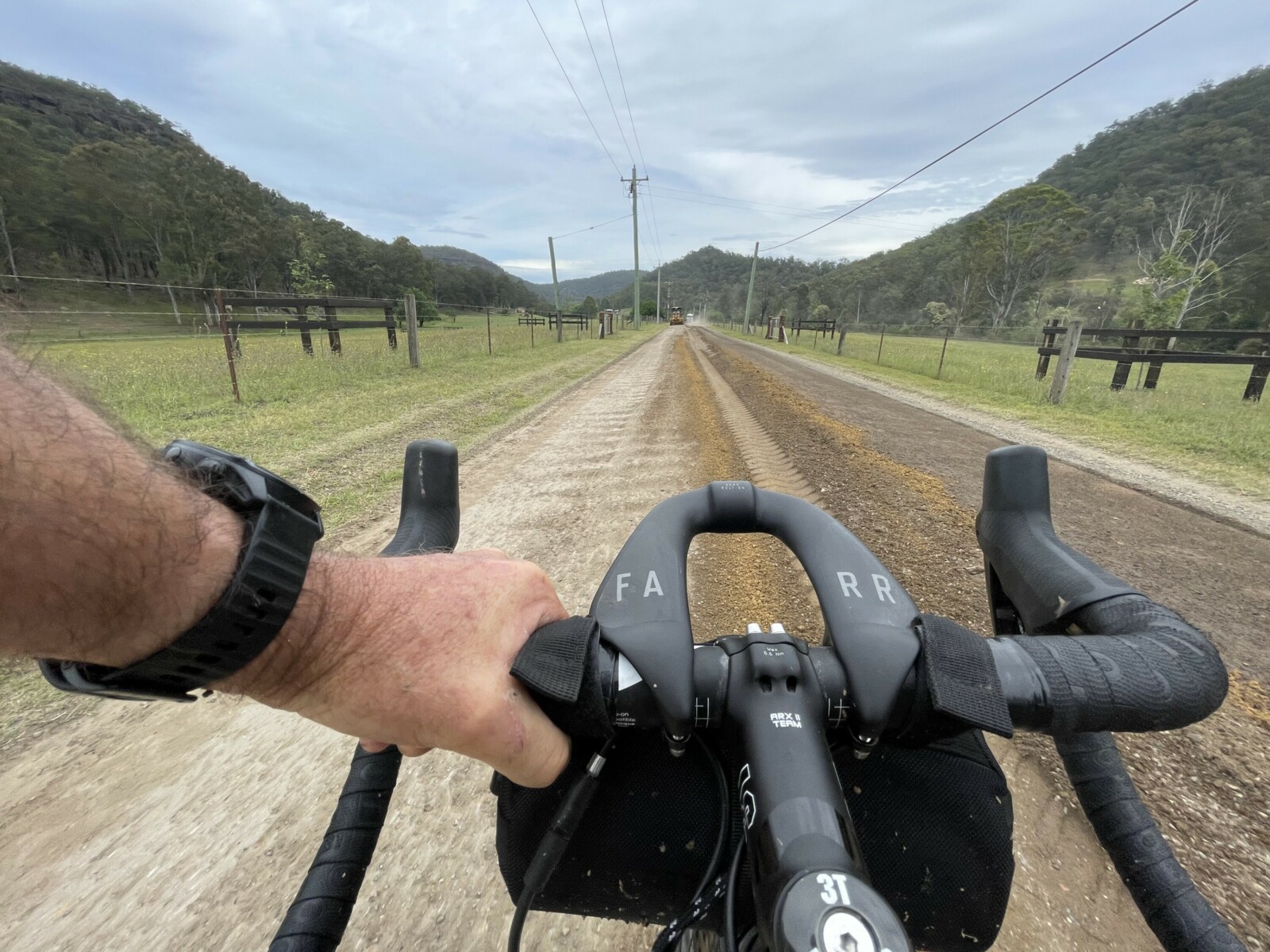 Perfect for those who want more comfort when 'going long' on the MTB
or adventure bike, this is a simple, bolt-on design that can be fitted to
most handlebars within minutes.
The FARR bars allow for additional hand positions on long rides as well as creating
an aero-tuck position, should riders wish
to power along on the flats.
The retail price is $225.00 and the product can be ordered direct from Bikes And Stuff.
Tifosi Optics
Tifosi eyewear provide technically advanced performance sunglasses for sports enthusiasts. Quality, style, function, and above all value, are top of mind for Tifosi.
Models covered in the Tifosi line up include options for lifestyle and single lens through to performance interchangeable and Fototec light-adjusting lenses.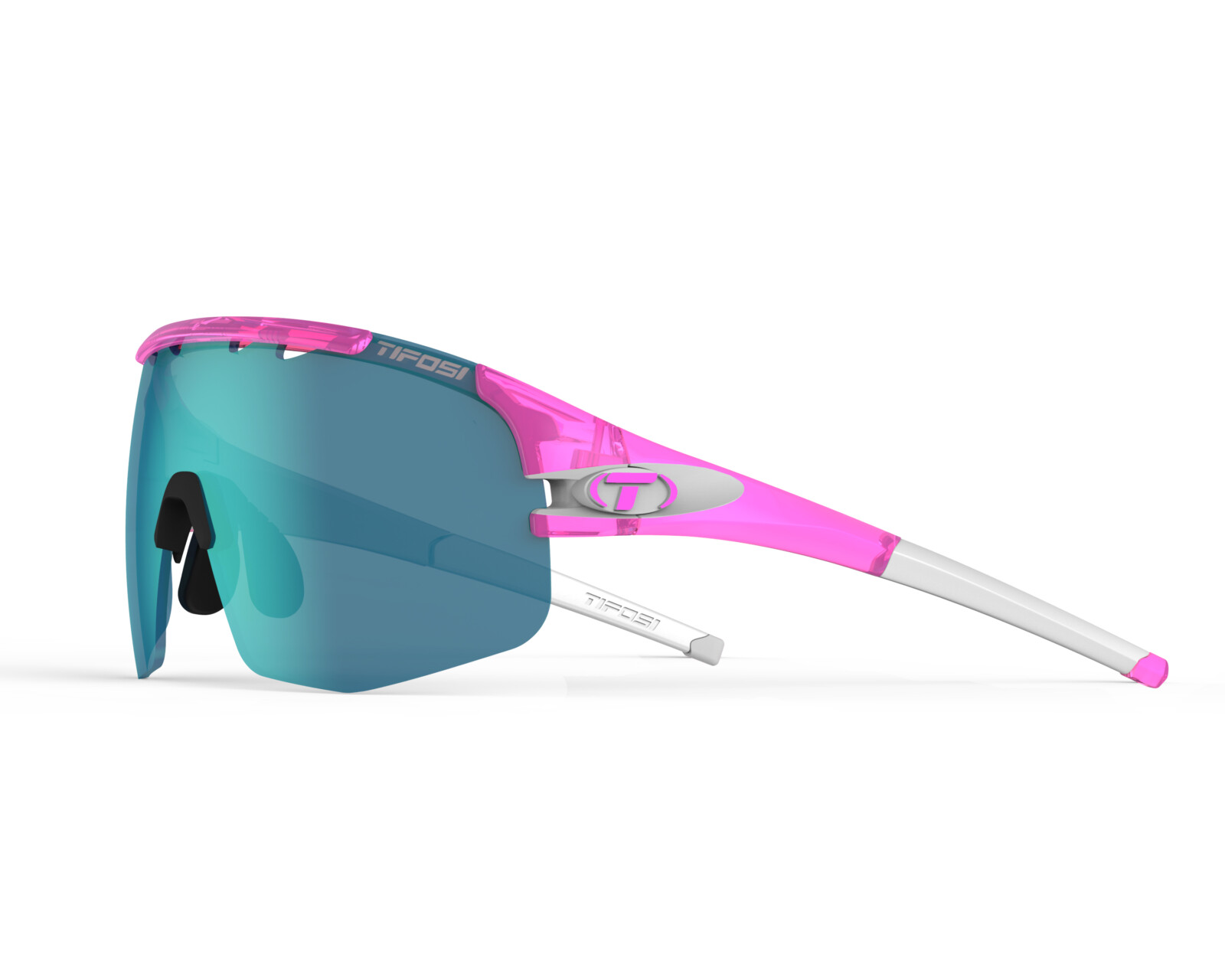 New for 2021 sees the introduction of Clarion Red Fototec vented lens that adjust tint depending on surrounding light conditions—tint starts mostly clear and gets darker with sunlight
The oversized styling provides maximum coverage and an ergonomic face-fit providing comfort while driving performance. Available in interchangeable (three vented lenses) and a Clarion Red Fototec vented lens that adjusts tint depending on surrounding light conditions.
RRP $49.95-$149.95
See the range at tifosioptics.com.au or at your Tifosi stockist.
Cervelo R5
It would have to be the ultimate Christmas gift, after all…new bike day is a very special occasion.
Cervelo recently launched the 2022 version of their premium road platform, the R5.
The 4th generation R5 is a lighter, slicker more refined platform with a frame 130g lighter than the previous model.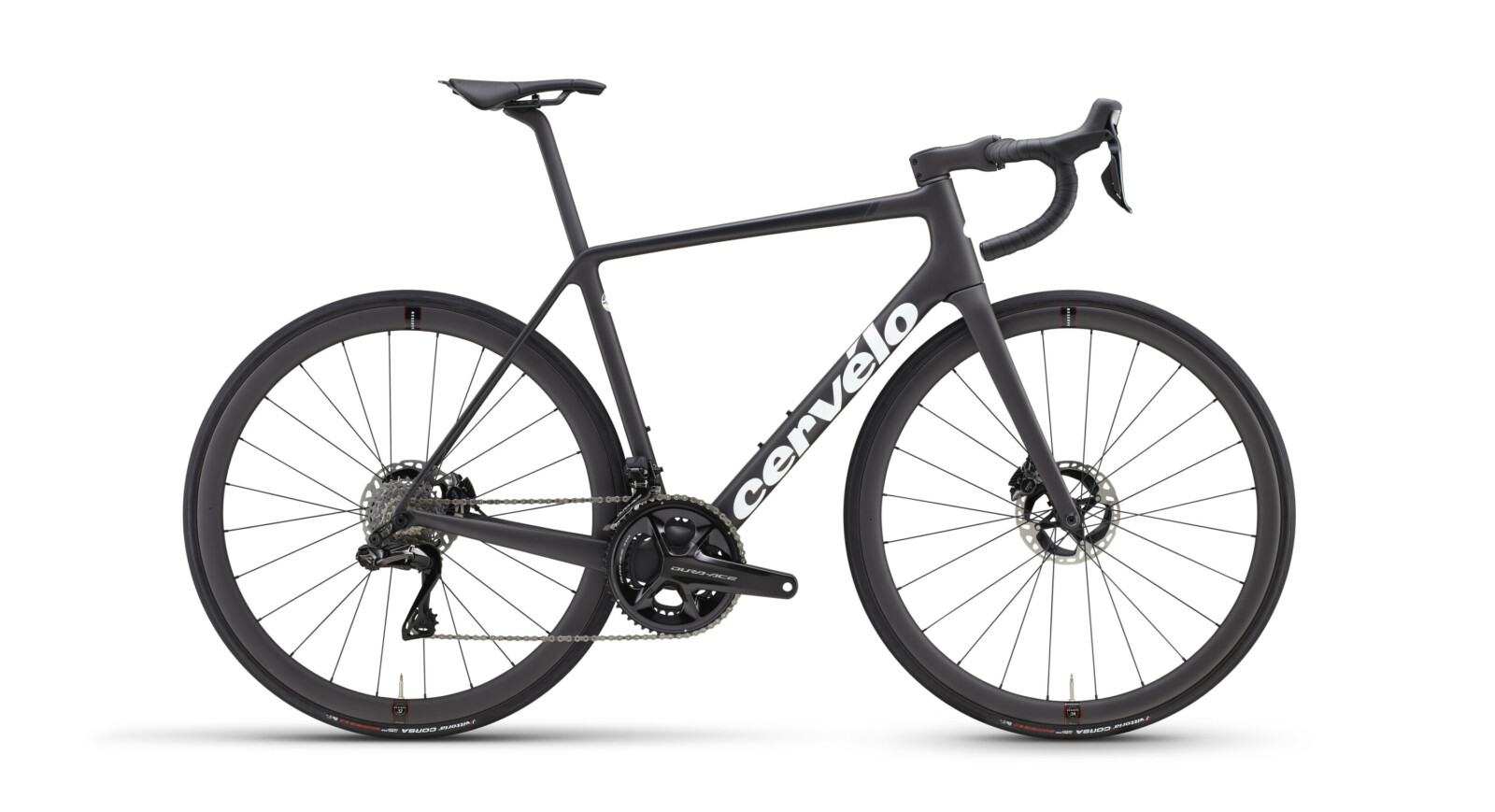 The new frame is 703g and the new fork is 329g, bringing the frameset to just over the 1kg mark in size medium.
Weight has been shaved from the handlebar and stem, both 12g lighter, and the seat post which is 20g lighter than the previous model. A new integrated stem / bar, the HB13 and ST31 combo will also be specced on sister models the Caledonia-5 and Áspero-5.
The updates also include concealed cabling along with space for 34mm tyres.
The new R5 has already achieved some impressive victories, two stages at the 2021 Tour de France and the overall win at La Vuelta by Primoz Roglic.
The updates include a slicker, more refined and cable-free finish.
"In 2019, we started working on the bike," say Cervelo. " We wanted to reduce the weight of the frame, because we were at the limit with the team. It was a struggle to hit 6.8kg on that bike, and we needed to take some weight out of the bike."
The bike will be available in four different build levels plus frameset only. Ask for more info at your nearest Cervelo dealer.
Shamir Eyres 702 Razor Collection
Versatile, durable, light, and strong. The EYRES Safety Eyewear 702-Razor Collection from Shamir is designed to offer an unobtrusive wrap around frame with a modern look for perfect vision. Its sleek design is constructed using durable polycarbonate and offers a unique combination of superior strength and flexibility.
The technology that supports this cutting-edge designs provides an advanced range of eye protection which assures optical integrity without compromising performance.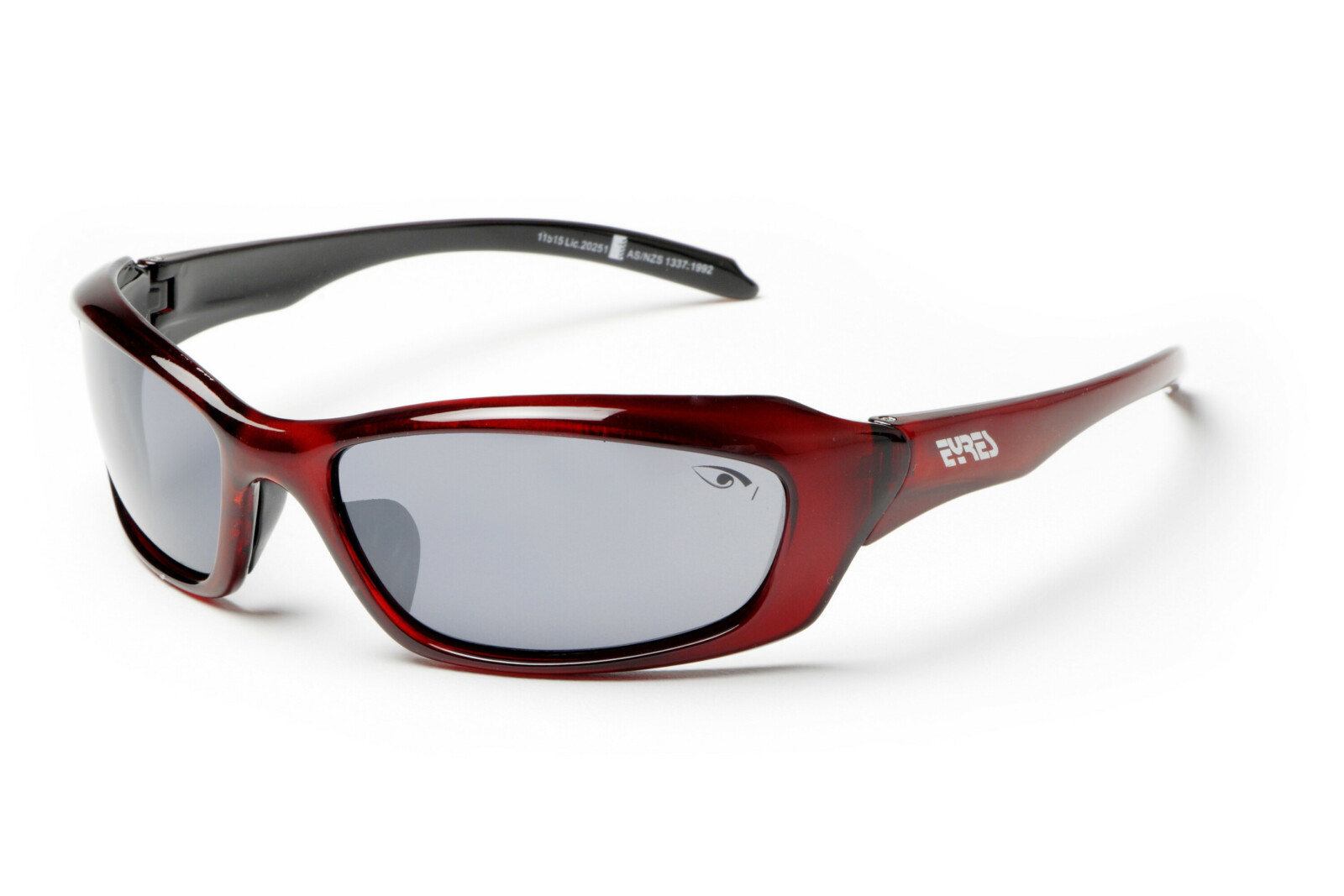 The hard coat lens delivers a wide, clear field of vision, complemented by soft grip nose pads and high-fitting contour for a secure and comfortable fit, and perfect peripheral viewing. It's also diverse in its uses with tints ranging from clear to light brown, and all the way through to Cat. 3 sun wear.
Being able to focus on the task at hand in any environment is vital and the comprehensive 702-Razor collection provides the wearer with variations for both prescription and non-prescription lenses, along with advanced coatings such as anti-fog, UV protective, polarisation, dust protection and even interchangeable lenses.
In the most demanding environments, the 702-Razor Collection can offer a positive seal foam protector that limits particulate introduction and reduces perspiration entering the eye area, giving you clearer vision.
Find out more at www.shamirohs.com.au
Bicycling Australia Magazine
Last but not least – an annual subscription to this very title!
Bicycling Australia is Australia's premier road cycling magazine, delivering the best cycling news and information available.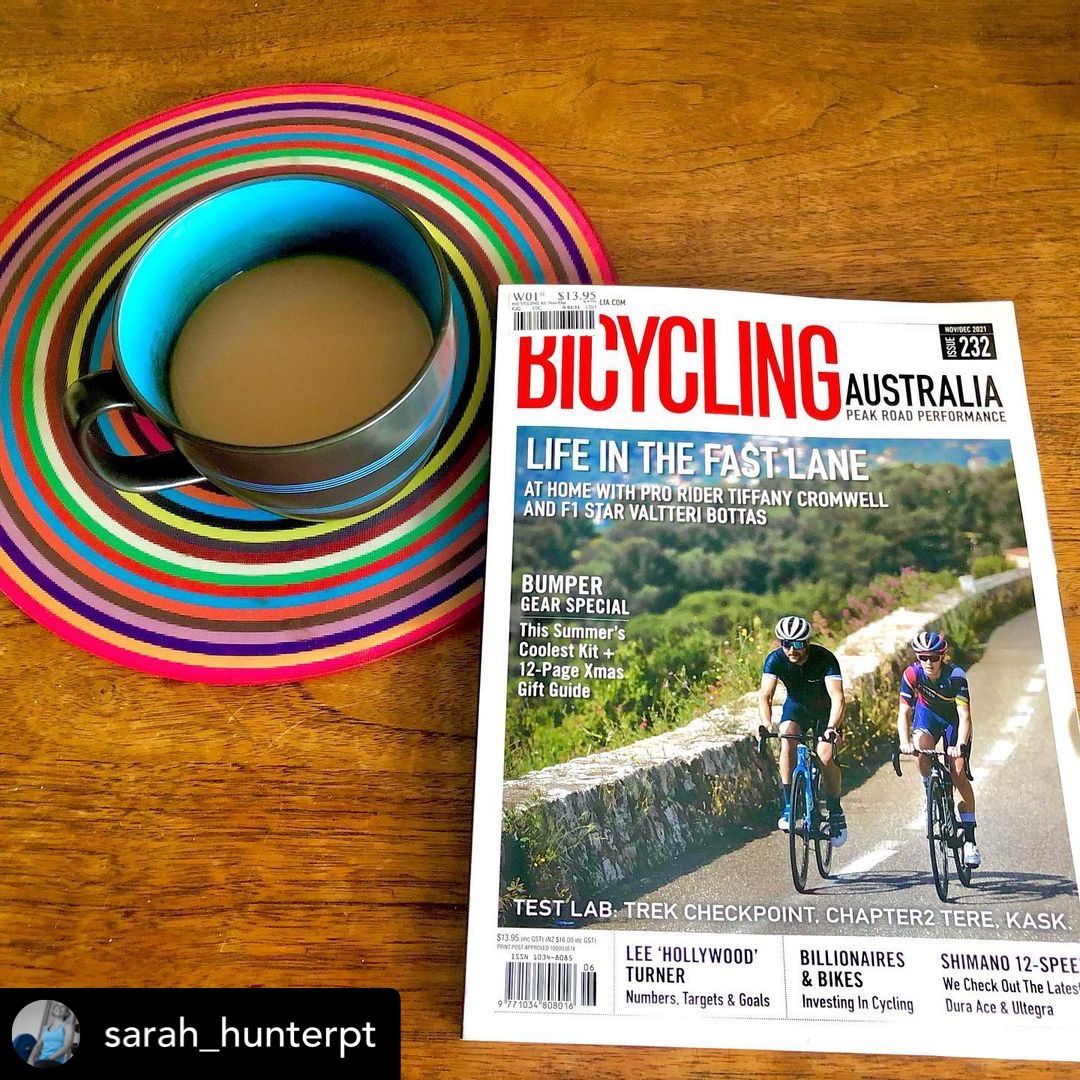 Your new subscription covers every aspect of road cycling, from training, nutrition and riding techniques, to the latest bike, accessory and component tests, the best rides, plus easy-to-understand mechanical pointers to keep your bike running smoothly – everything needed to enhance your cycling experience.
Next issue: March/April 22
Subscribe now for just $55 via https://greatmagazines.com.au/magazine/bca?promo=WEB%2FXM21