Coco Louise Henry | Images: Kirsty Baxter

Carlee Taylor is known as one of the stalwarts of the Australian pro racing scene. She is beloved for her humour, honoured for her talent and renowned for her amusing friendship with fellow ex-pro Loren Rowney.
What started with a cycling kit from her dad as a 14th birthday gift rapidly morphed into an impressive career as an athlete, with the Australian Institute of Sport and corporates taking notice to send Carlee around the world and pitted with and against the best athletes on offer. Coco Henry speaks with Carlee about her life as a professional cyclist.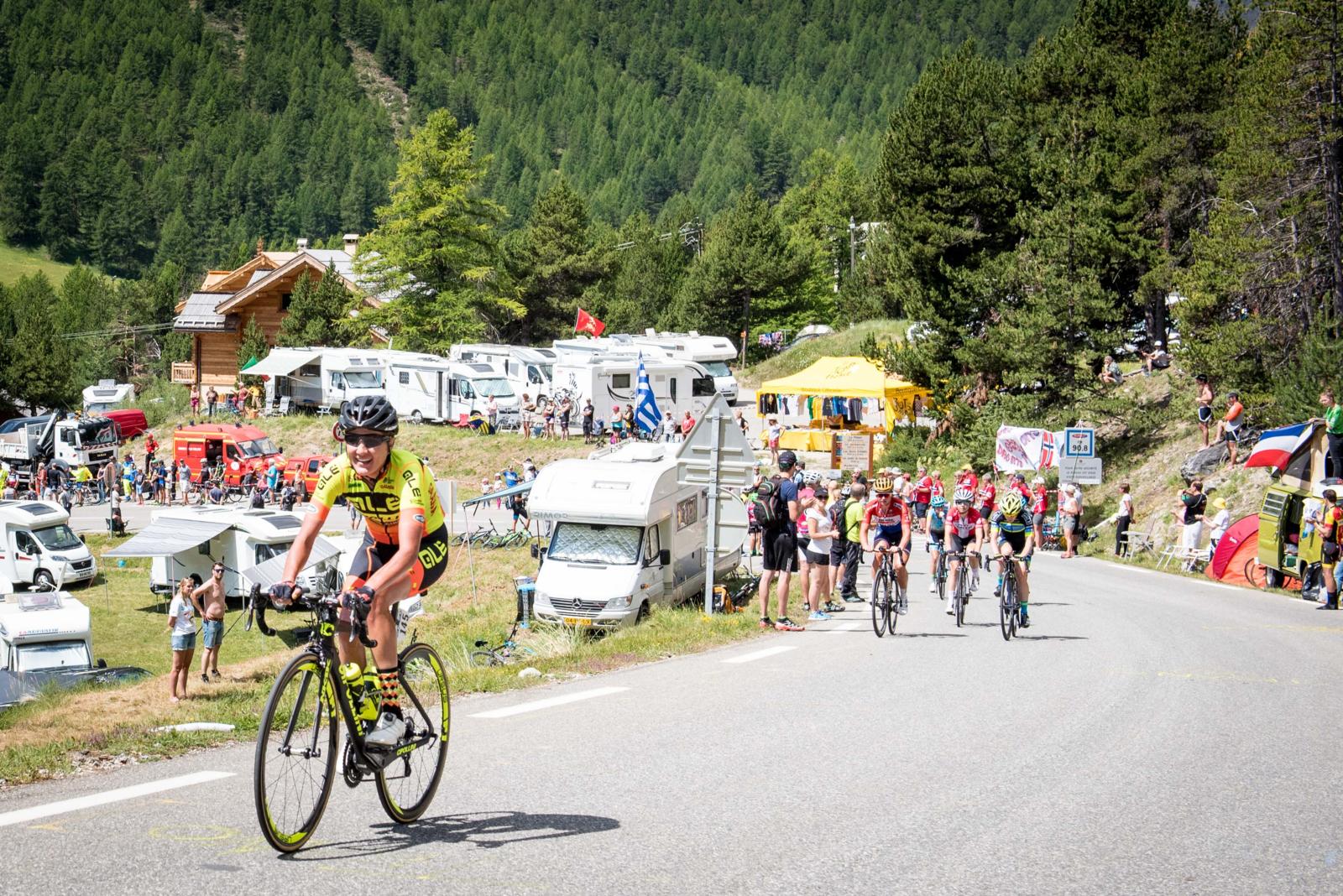 Bicycling Australia: What was your pathway into professional cycling?
Carlee Taylor: I was lucky—my dad raced his bike when I was growing up. When I turned 14 he bought me a cycling kit for my birthday and he would take me to the track to train and do the local racing. I never went through talent ID—which is where most kids get spotted—but because I was racing against those kids and getting results I was noticed by the South Australian Institute of Sport (SASI).
I came 2nd in the time trial at Nationals in the Under 15s, and 4th in the road race with dad as my mechanic, my swanny, my coach. I was selected for Junior Worlds in Mexico when I was 18, which was my first ever trip away—but I didn't respond well to the altitude at all. I got dropped by people that you never normally see in a race!
I came home with a new goal to work hard for the Under 23's National Road Champs and was noticed by the Australian Institute of Sport (AIS) when I came in top 10 and won the u23 title. I won the Amy Gillett Scholarship that year which sent me overseas, and I rode quite well so I was offered my first contract with the AIS. There are other avenues now to become professional and ride overseas, but at the time going through SASI and the AIS was the way most athletes would try to get overseas.
BA: What was the deal with the AIS contract?
CT: I got a bike, a power meter, my flights, accommodation where I would stay for the whole time, my expenses to race and from racing—which all add up. I also got an allowance of about $333 a month. It wasn't like I was raking in the big bucks, but when you're 18 and you're trying to make it pro and get that experience, it helped.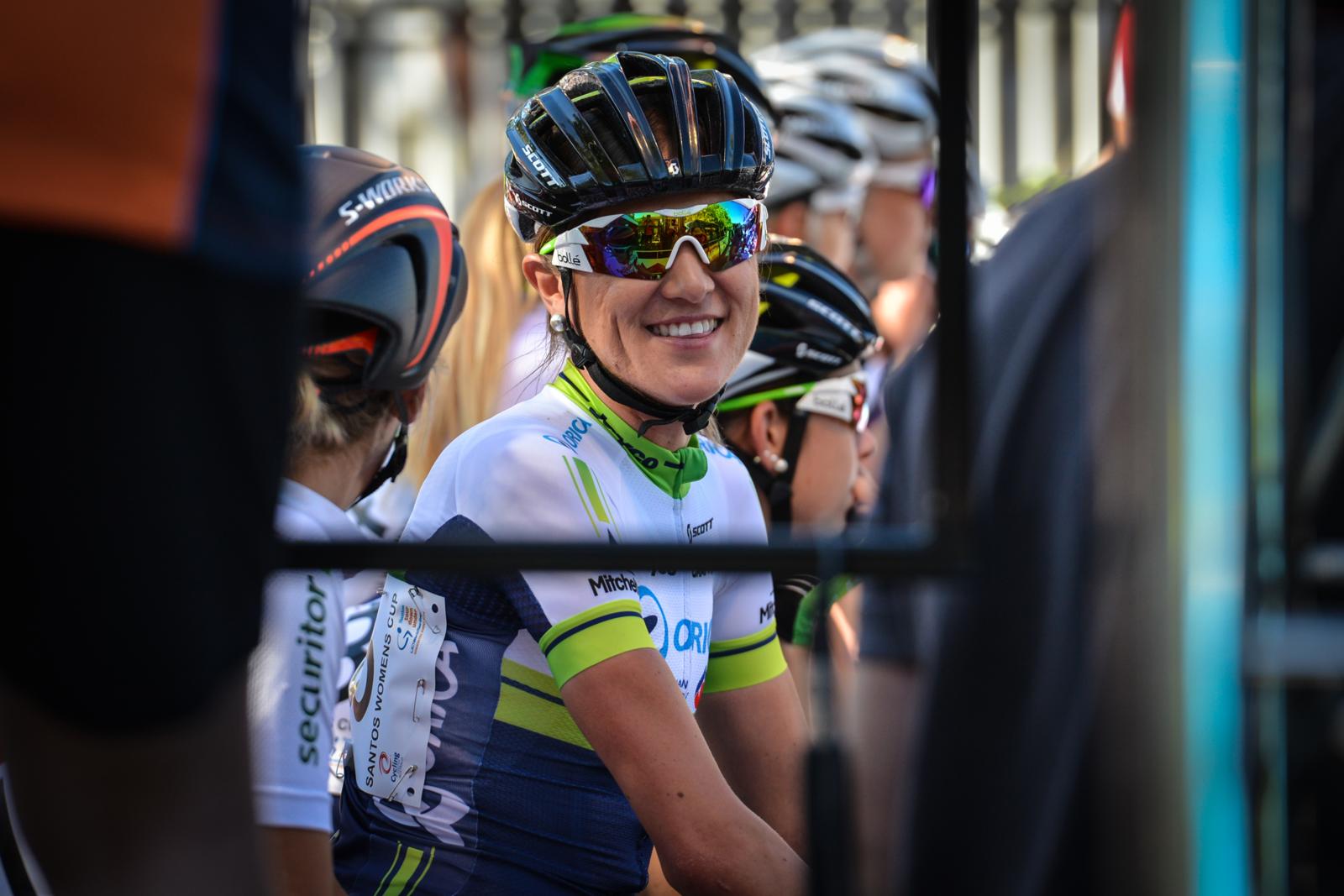 BA: Being a pro—was it everything you thought it would be?
CT: Now that I'm not pro, you look back and realise how good you did have it. You get to spend your day doing something you love, keeping fit, getting paid to ride your bike and looking after your body. I mean, it sucks when it rains and you have to go race in that, but the lifestyle made up for it.
I was lucky enough that when I came through the sport too, I came through with such a good group of people. It made that lifestyle so awesome, as I got to spend my whole day with my best friend.
Training, travelling to races, and generally just talking so much crap and laughing, mostly about our attempts at being our own mechanic/handymen! You don't realise it at the time, but when you start working you and your friends aren't all on the same work schedule, it's not as easy to have two-hour coffee shop hangs.
BA: What were the downfalls of pro life?
CT: When you start getting a bit older and a 'veteran of the sport' you start realising the dangers of the sport. When you're young, you think you are invincible and those bad crashes happen to others. When one of my close friends I used to train with all the time got hit by a car and broke 14 bones including her neck and back, I realised that maybe I wasn't invincible, and started thinking about those risks you are taking to be a pro cyclist.
I was risking my life for a paycheck that, in some years, was less than a person on the dole would get. Something maybe I shouldn't have thought about.
I think people also don't realise how fatiguing it can be to push your body to its very limit, even when you wake up and your muscles are aching. A tour doesn't just add in a rest day because "you feel tired," and so that means some solid training blocks too.
We used to call them 'character building days.' One time I was so buckled while trying to get home and a runner passed me going up a hill! Some days are mentally tough, and I don't mind not having them anymore! Except now I'm racing again, so I'm not off the hook completely.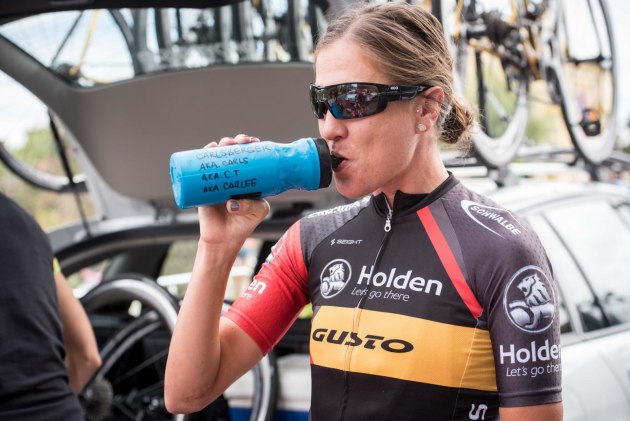 BA: Were you kind or hard on yourself?
CT: I definitely overthought lots of stuff—you're always the hardest on yourself and you do always think of things that you could have done better. Being a hill climber you don't get many opportunities to win bike races, so when you don't capitalise on those opportunities you
over-analyse it.
Most athletes are their own harshest critics. And then, because I love numbers, I would go back and analyse those too. A lot of the time your teammates get it, so sometimes they're the best for the after race debriefs.
BA: Would you suggest it to other women or young girls thinking of trying their hand at pro life?
CT: Even with all the ups and downs, crashes and results, those years of my life were the best so far. I would never take them back; I have so many fond memories and I got to spend it with some of my best friends.
Even when you're in a French School accommodation and the cafeteria only allow you the option of one piece of fruit or a bread roll whilst you're in the middle of the tour and starving heading to dinner, you find the good in it.
If I could advise anyone coming into the sport, I would always say to pursue their dream. I was lucky that I was able to for so long.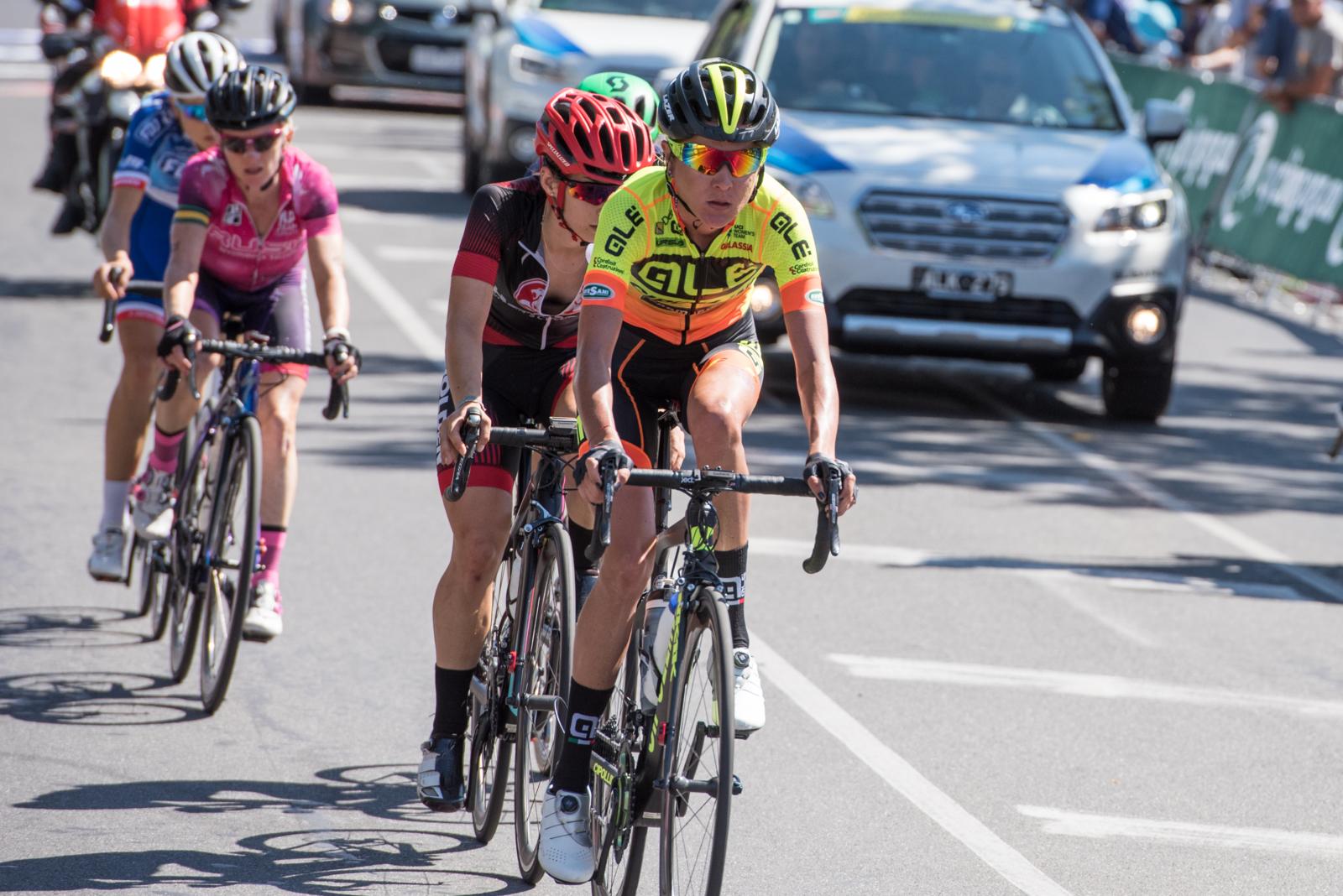 BA: What are the things that it takes to become or stay a pro female cyclist that we perhaps don't think about?
CT: While I was racing there wasn't a minimum salary. It's improved a lot in the last couple of years which is awesome to see, but I think if you aren't in that top 20% or riders or the team leader, it can be hard to always be on a good contract.
A lot of people had individual sponsors to help them survive, and I worked out that I needed to as well. So I had to learn how to find sponsors, give back to them and create that mutually beneficial partnership.
When I got third in the Route de France I was living on a ten-dollar-a-day food allowance.
I got home and a local company, The Watermark Glenelg in SA, reached out to ask how they could help. I wrote up a proposal and they wanted to be part of my journey so they supported it 100%, which meant I could live overseas for the next couple of years. If it wasn't for them, and another sponsor Westfield who really helped me, I might have had to make the hard decision to retire earlier.
…I was risking my life for a paycheck that in some years was less than a person on the dole would get…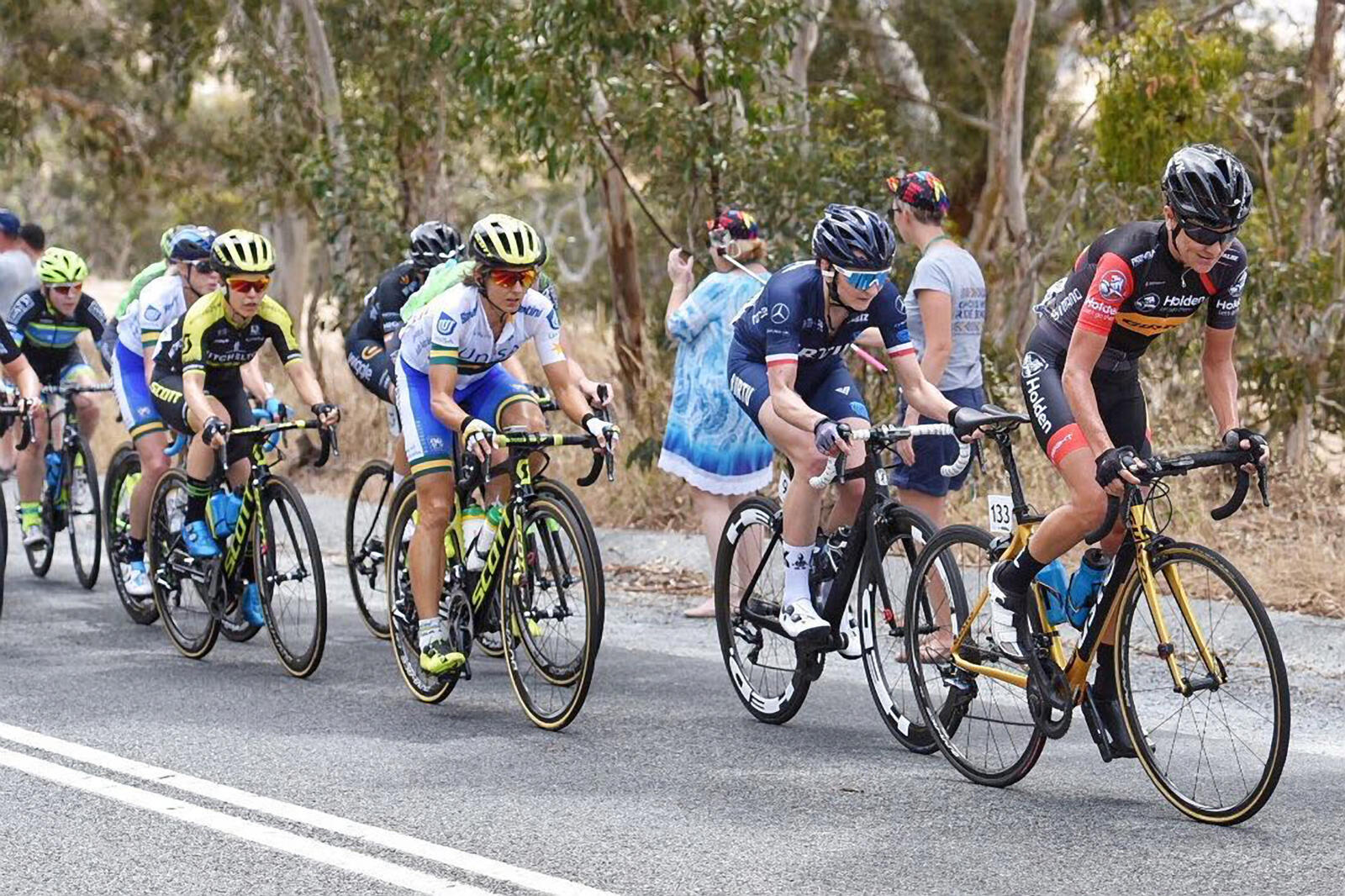 BA: How did you find your sponsors?
CT: I was lucky. My grand-dad being retired loved to keep busy and he made it his little project to try to find me sponsors. He would research companies who might be interested and do all the hard work.
When I was 21 he managed to find a cyclist in Westfield and he reached out and communicated with them. They suggested that I could come to Sydney and do a 100km time trial with them as a way of meeting them and talking about it further.
I won't lie, I was nervous, because: A. No one wants to get dropped in a 100km TTT! Especially when you are trying to impress them! and B. I didn't want to screw it up.
Like what should I say? I hadn't been in that situation before, and didn't even know if they would be interested in actually sponsoring me. In the end, one of the other guys had a mechanic so my form was hidden and they ended up sponsoring me!
BA: Can you tell us about your legendary friendship with Loren Rowney?
CT: Where do I begin—and how long is this article? I think most of my best memories in my life involve her; yes, we did live together for so long, and went through all the ups and downs you go through whilst being an athlete.
…I also got an allowance of about $333 a month. It wasn't like I was raking in the big bucks…
But I think I just got lucky in finding a best friend that never judged (even when I did dumb sh**), always had my back, and just, I guess, got me. I understood why people probably thought we were together! Sorry, folks—we aren't! She will always be my best friend though, and I guess we committed to that when we got matching tattoos on our feet.
Loren got hers first, and when I saw it I didn't actually like the tattoo. But I decided that keeping my best friend and what that friendship means to me was more important than having a good looking foot. My foot is pretty ugly anyway!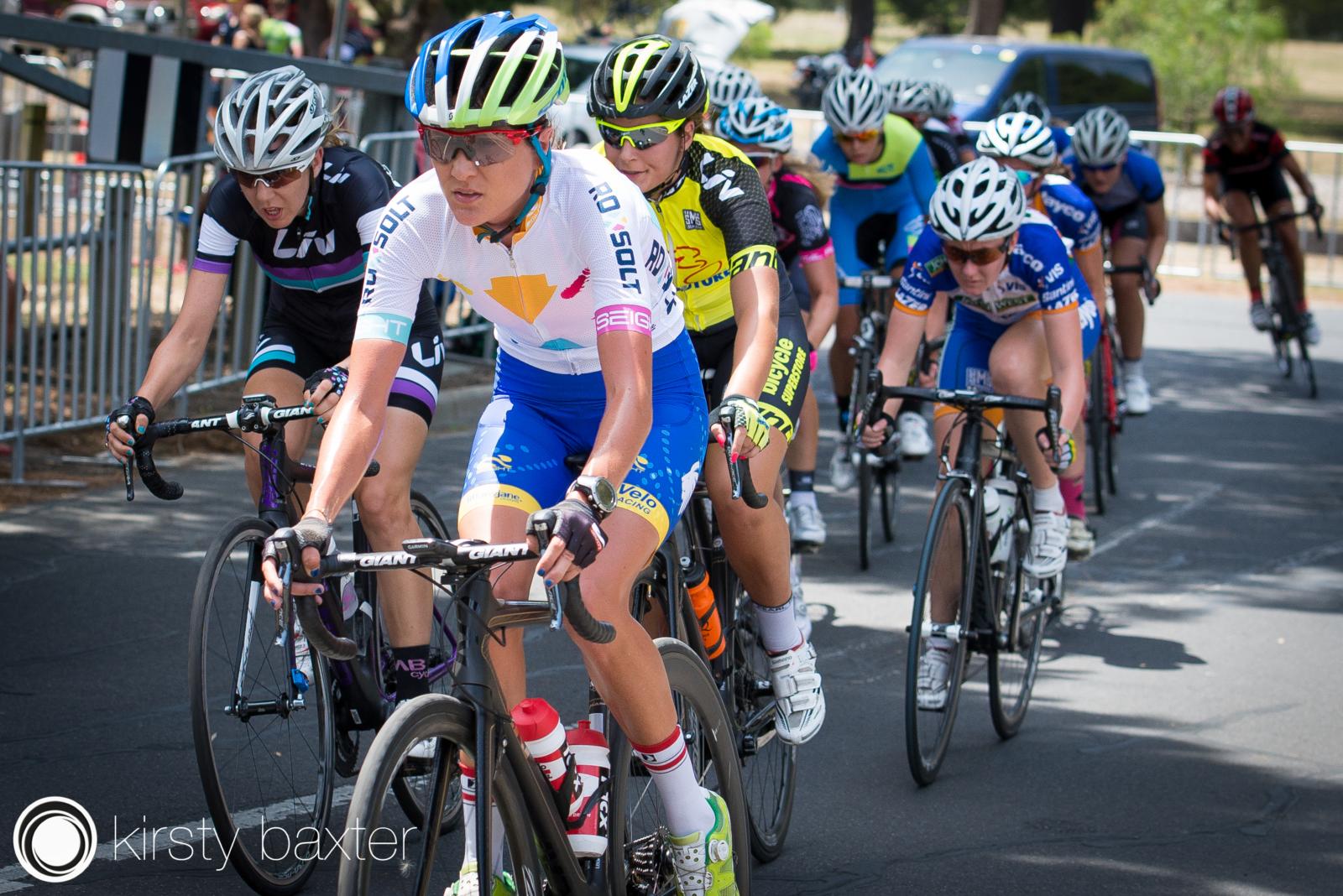 BA: Who would be on your dream team?
CT: It would be difficult to go past Van Vlueten. Chloe Dygert. Marianne Vos. Amanda Spratt, Ellen van Dijk, Sarah Gigante (a name I reckon we will be seeing more off! And not just stealing when we get notifications that she's taken all the Strava QOMs!) and Hannah Barnes.
Age: 32
Favourite Race: Giro d'Italia
Fav result: 3rd in Route de France on GC 
Most wanted race: Ballarat Buninyong National Championship
Dream Job: Zwift is my dream company
University Degree: Bachelor of Health Science
20 One day races
10+ years as a pro
Born in Adelaide
Works with Zwift
Now racing with Roxsolt Liv SRAM