Day-to-day you're likely to find long-time Bicycling Australia journalist Pete Maniaty cruising on his trusty Focus Izalco Max. It's a lovely bike, but isn't a patch on his 'other bike', which is inspiration for this all-new series.
About a year ago, my uncle, a confessed connoisseur of all things European—including bicycles—asked me to take care of his beloved 9-speed Colnago Tecnos when he packed up his life and embarked upon an extended trip overseas.
A magnificent machine in truly wonderful condition—largely as he virtually never rode it—I'd seen it at his house many times over the years. But I had never dared to ride it. Now, suddenly, it was in my care, staring at me every day, begging to be ridden and set free from its sedentary indoor life.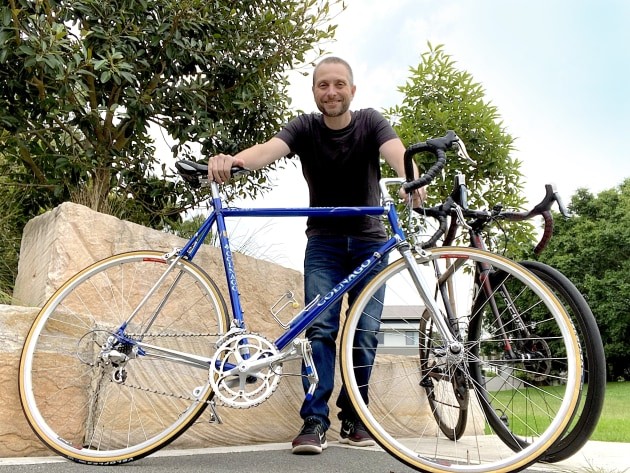 Truth be told, I was terrified of scratching the pristine Columbus steel tubing and it would take eleven months to finally pluck up the courage to wheel it out of my garage and into the sunlight. Barely five minutes into my maiden journey around the block, I almost wished I hadn't bothered.
Somewhat foolishly I'd ventured out with only a quick pump of the tyres and the most cursory of safety checks. After so many derelict years, the rather aged front tyre promptly exploded underneath me.
KA-BOOM!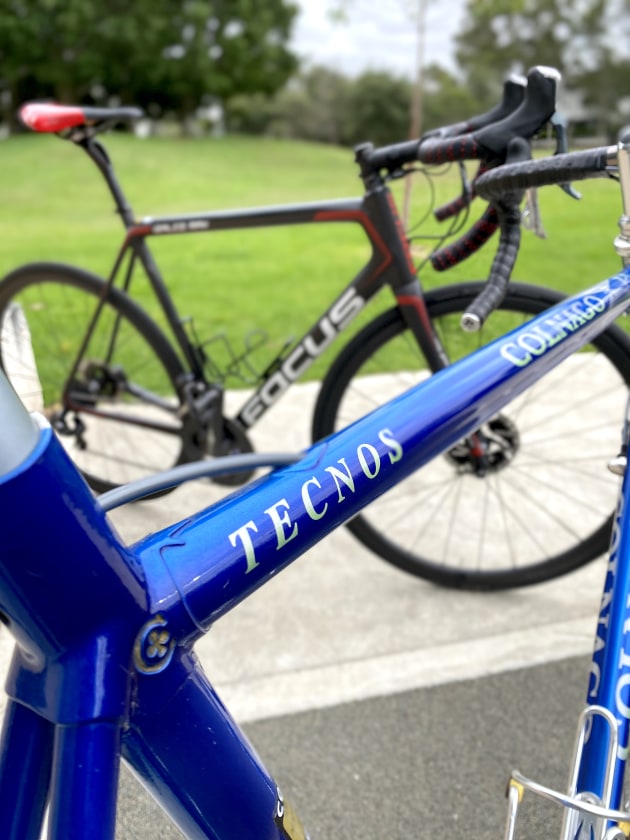 Fortunately, both the bike and I stayed upright and it was only a short walk home, tail firmly planted between my legs. I immediately messaged my uncle who wasn't at all surprised. "I suspect they were the originals!" he replied. As in, they were most likely the same tyres that were on the bike when he purchased it second-hand sometime in the mid-2000s. Facepalm.
I promptly ordered a pair of new Veloflex Corsa EVOs with gum sidewalls (of course) and I'm pleased to report my second ride on the blue Italian beauty was far less eventful and infinitely more enjoyable.
I've taken it out a few more times since then, mostly just local loops, and I must say it's made quite an impression, both on myself and the post-ride café crowds. It remains to be seen if formal ownership will, ultimately, transfer across to yours truly in time. However, if my uncle happens to be reading this, I would remind him that possession is nine-tenths of the law, right?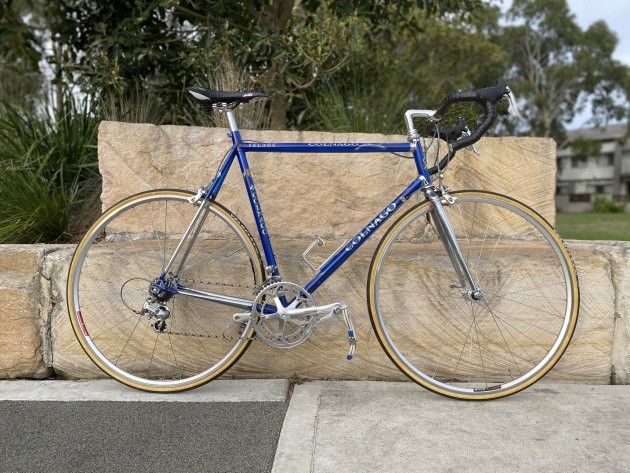 THE BIKE
In many ways, the Colnago Tecnos looks much older than it actually is. With its classically slender tubing, gleaming metallic paintwork, chrome hubs, callipers and componentry, humble toe-clips, sinuously narrow wheels and leather saddle, it harks back to a simpler age, decades before the ubiquity of carbon fibre layups entered the mainstream.
It even features the same fork crown and lugs as used by its iconic older sibling, the Colnago Master. Yet, in truth, this frame is only about 20 years old and, as such, isn't even close to meeting the pre-1987 qualification rules for official L'Eroica events.
…Price-wise, who really knows? For argument's sake, I'd estimate somewhere in the vicinity of $3000-$4,000…
Exactly how old is it? Well, whilst Colnago was selling the Tecnos as early as 1995, the giveaway for this particular iteration is its reasonably rare Campagnolo 'Daytona' 9-speed groupset, which actually has a wonderful story in itself.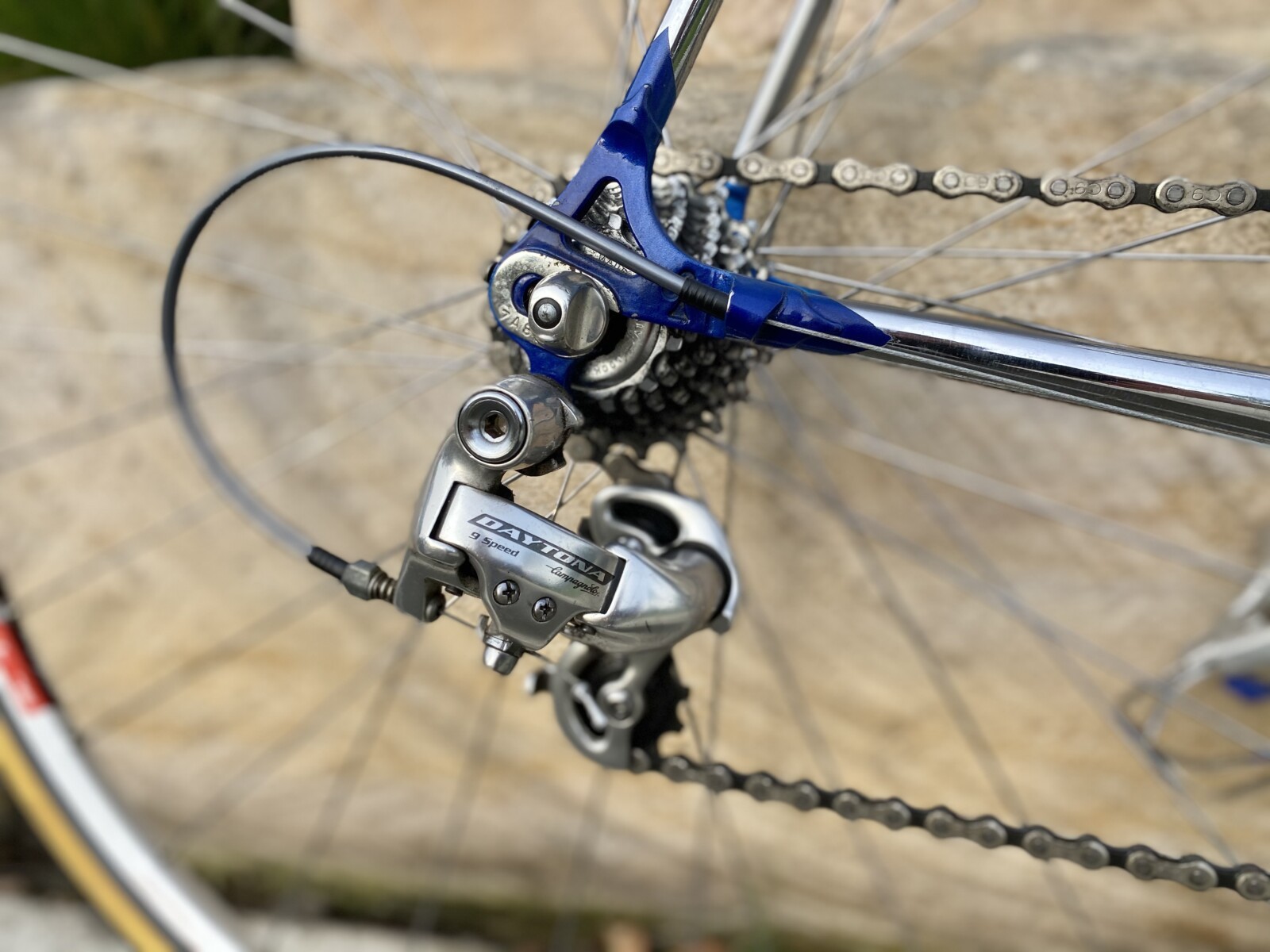 Launched to replace Campy's original 'Athena' gruppo in 1999, the Daytona only lasted two years before being renamed 'Centaur' in 2001, reportedly under threat—almost certainly from the folks at NASCAR—for copyright infringement. (Around the same time the Bianchi 'Talledega' was also renamed as the 'Vigorelli' for similarly litigious reasons.)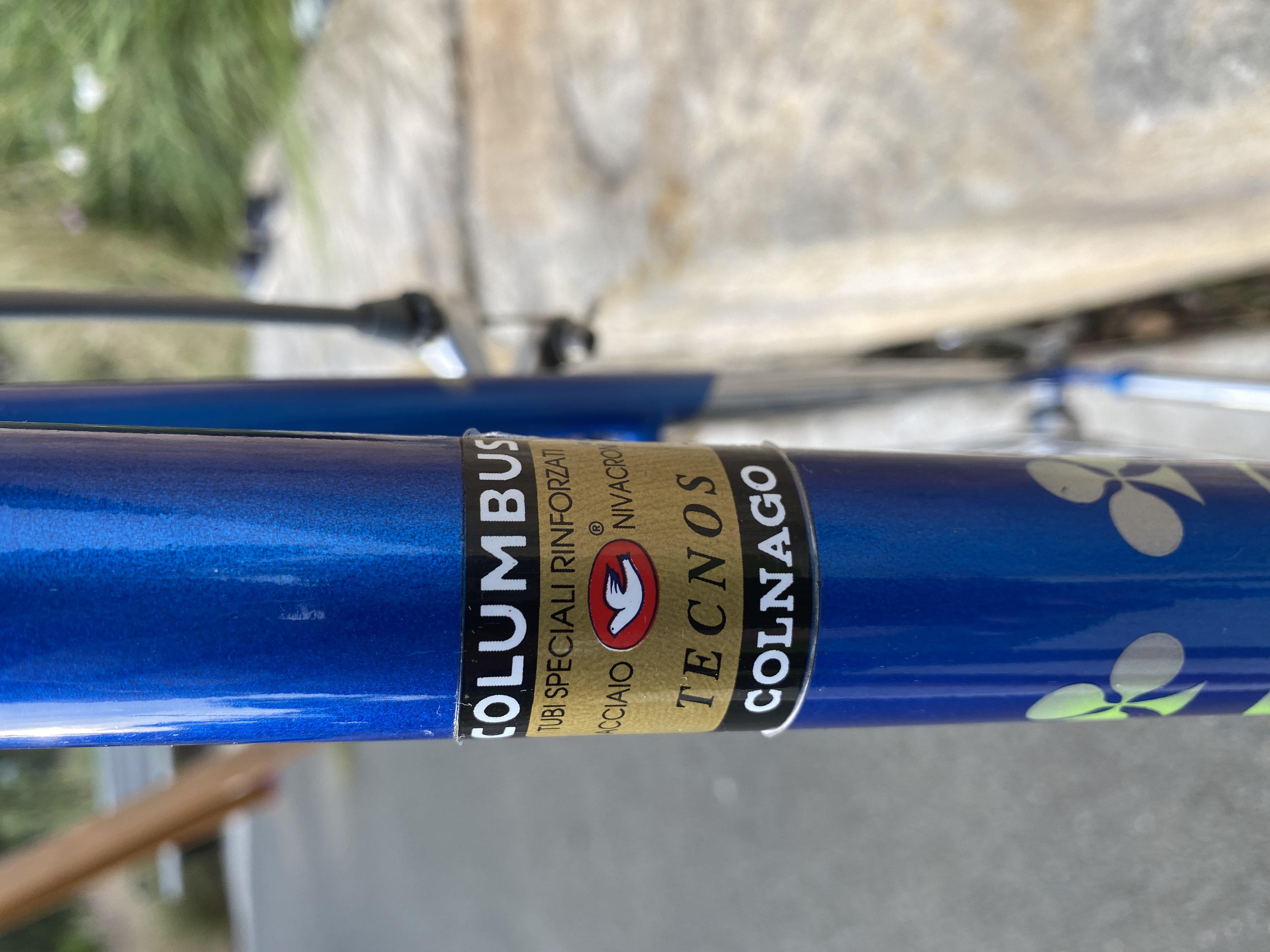 Beyond the classic frame profile, the other real standout is the simply wonderful Campagnolo Montreal 76 alloy wheelset. So much narrower than anything you'll see on a modern road bike, these original hoops still roll wonderfully well, especially when paired with my hastily purchased 23mm Veloflex Corso EVO tyres inflated to 90psi.
Weight-wise, the complete bike tips the scales at 9.8kg.
Price-wise, who really knows? For argument's sake, I'd estimate somewhere in the vicinity of $3000-$4,000. But, really, it's worth whatever a buyer/collector thinks it's worth.
What I can attest with complete confidence is this is one truly beautiful, genuinely Italian machine, with easily the most interesting life-story of any bicycle currently under my care. Even if, technically speaking,
I don't actually own it.
THE INVITATION
So, that's the story of my other bike. Now, what about yours? Is there a bike at home with special meaning that you ride only occasionally, if ever? Perhaps it's your first bike that you simply can't bring yourself to part with? An ultra-rare dream machine that's far too valuable to take out on the road?
A 'Franken-bike' you painstakingly built up yourself from scratch? A family heirloom? A rusted-out old boneshaker? Or something else entirely?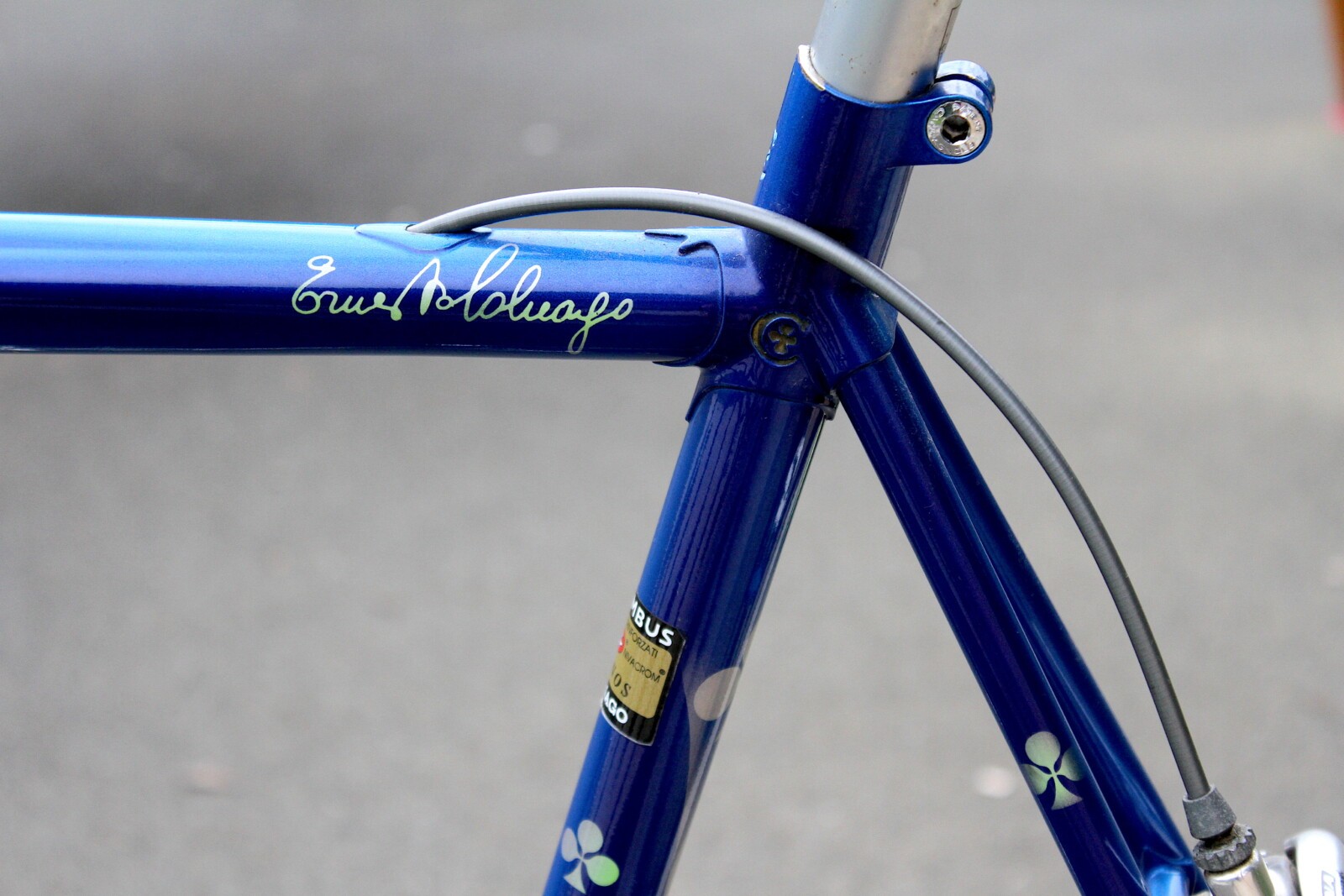 If your 'other bike' is special in any way, we'd love to know the story behind it and maybe celebrate it in an upcoming issue. Please let us know by sending a photo and quick note to natbromhead@yaffa.com.au
Frame: ​Colnago Tecnos (Columbus/Nivacrom steel)
Drivetrain: ​Campagnolo
Daytona 9-Speed
Brakes: ​Campagnolo Daytona
Rims: ​Campagnolo Montreal 76
Tyres: ​Veloflex Corsa EVO (23mm)
Saddle: ​Selle Italia Oktavia (leather)