It's the 2024 Tour De France trip of a lifetime, a unique blend of LIVE race-viewing, challenging cycling, relaxation and cultural experiences aboard this French river cruise.
For the first time in half a century, the 2024 Tour De France will not finish on the Champs-Elysees in Paris.
Instead, Nice is the end point of La Grande Boucle 2024 with a time trial. This will be the first time the race has finished with competitive racing since Greg LeMond beat Laurent Fignon by 58 seconds in the final-day time trial to win his second Tour by the narrowest margin in history, eight seconds.  
The unique finale location is a fantastic opportunity to experience Le Tour by premium river cruise.
Events At Sea has partnered with A-Rosa cruises and Thomson Bike Tours, to create a 13 day cycling tour and river cruise trip of a lifetime. You will get so close that you will become part of the greatest race on earth. In the eye of the storm – riding, watching and celebrating a sporting event like no other.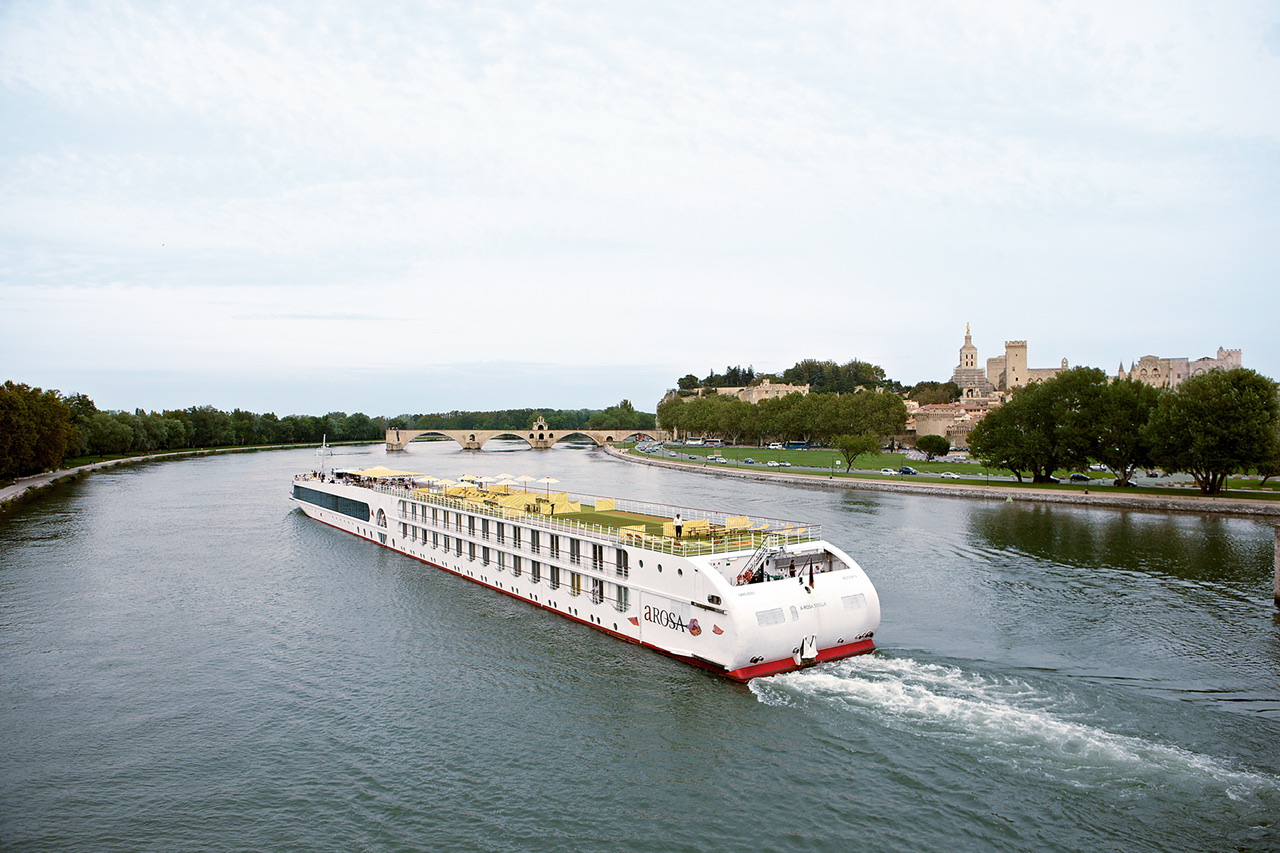 Experience fantastic rides on iconic roads, intercept the race at strategic locations combined with an authentic French immersion experience, including local gastronomic delights.
The trip aims to offer the most rewarding cycling experiences imaginable.  
Peter Thomson, CEO of Thompson Bike Tours says "There are few better environments to do that than at the Tour de France, where we are privileged with unrivalled access to the race. Together with our partners Events At Sea, we want you to enjoy that experience with us; to join our expert cyclists, to make yourself proud and to create everlasting memories."
With both a rider and non-rider experience, we have catered for cycling enthusiast and their partners to experience the Tour de France together like never before!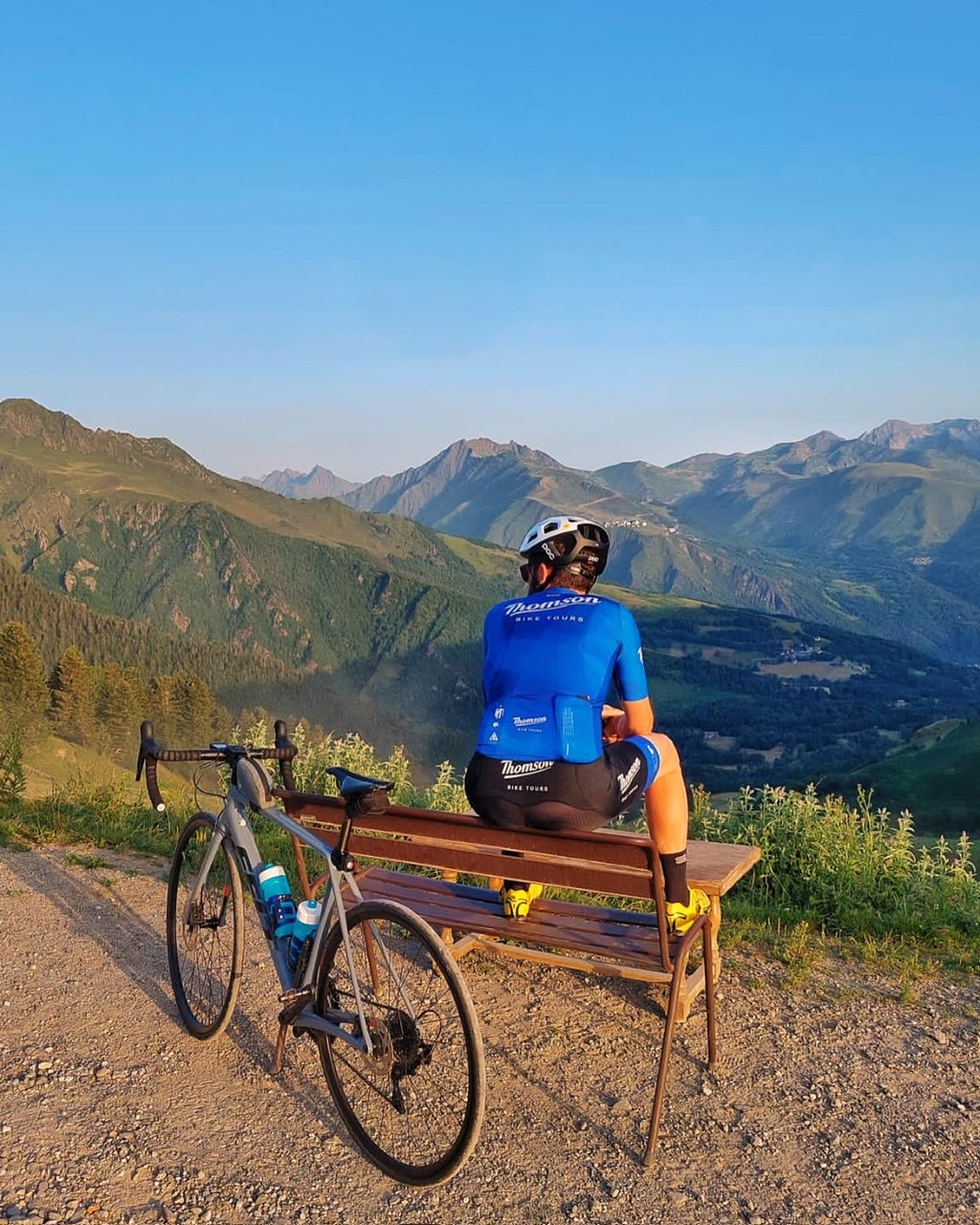 5 reasons to join the Tour De France 2024 Cycling Tour and River Cruise
1. Thomson Bike Tours Partnership – The number one Official Tour de France Premium Tour Operator and awarded Premium status by ASO. Thomson is the trip of choice for avid cyclists, their support team is the envy of the mountain. Expect privileged access getting closer to the Tour celebrities than anyone else.  

2. Challenging riding – 3 days fully supported rides in the Alps including the most famous of all climbs – the 21 switchbacks that lead to Alpe d'Huez! Preserve forever the unforgettable moment when you road like a pro. Climb iconic mountains, backed up by similarly world class ride captains, bike mechanics, resourced vans with encouraging and friendly drivers with overall staff to guest rider ratio 1:3.  

3. VIP LIVE race-viewing experiences – When we say VIP, we mean it — witness the Nice finish in the VIP Espace Rive Gauche tribune with private lounge and terrace opposite the finish line. Watch from the front row with catering, open bar and gourmet food. Experience the intensity, fervour and excitement of a Tour de France Finish as close to the line as possible.  

4. All-inclusive – meals, activities, drinks and surprises, are included along with memories of a lifetime made with likeminded travellers!  

5. Perfect mix – Unique blend of LIVE race-viewing, challenging riding, relaxation and cultural experiences by river cruise.
For full details on the 2024 TDF Cycling Tour and River Cruise plus an E-BROCHURE, visit eventsatsea.com.au/eventsandtours or phone 1800 329 136