One million fuel-free kilometres in a month … just let that sink in for a minute.
'Biketober' is a government initiative that encourages businesses and organisations to promote active transport among their workforce's.
In 2019 well over 3500 participants from close to 400 organisations took part, including 613 new riders. In just one month these riders amassed a staggering 932,900 kilometres – close to 1,000,000km that otherwise may have been clocked up in cars, busses or other less efficient means of transport than the humble bicycle.
The 2020 challenge is currently underway with 6000 riders from more than 600 organisations taking part. It's an initiative strongly supported and endorsed by Bicycling Australia, and we were super keen to find out more.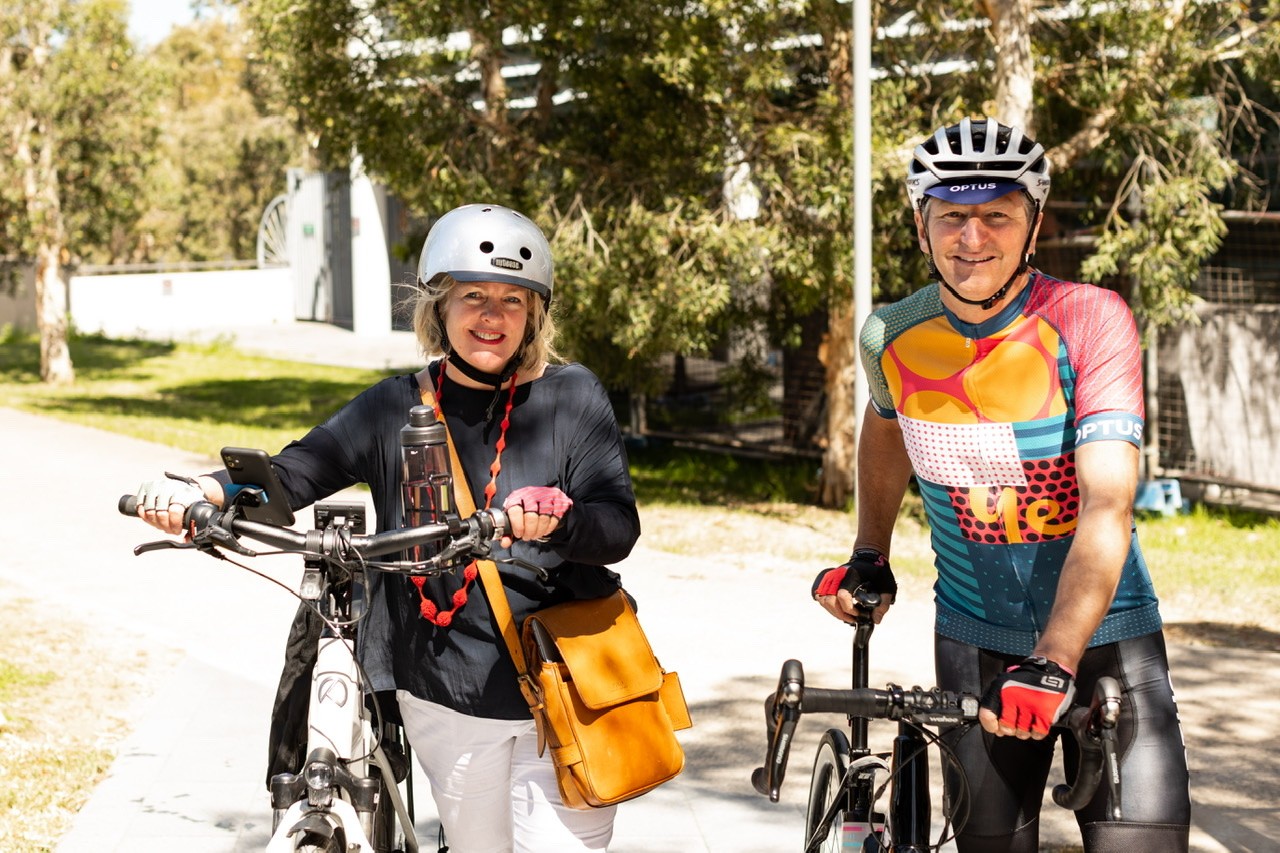 More than 100 staff from telco giant Optus are taking part in this year's 'Biketober' challenge, with the team among the Top 10 on the corporate ladder as they compete for most kilometres ridden.
Andrew Sheridan, Vice President, Regulatory and Public Affairs at Optus, is thrilled the company is again on board for the challenge. He said while colleagues were enjoying taking part in Biketober, the company considers cycling an important component of their sustainable year-round travel policy.
'Highly-Engaged Cycling Community'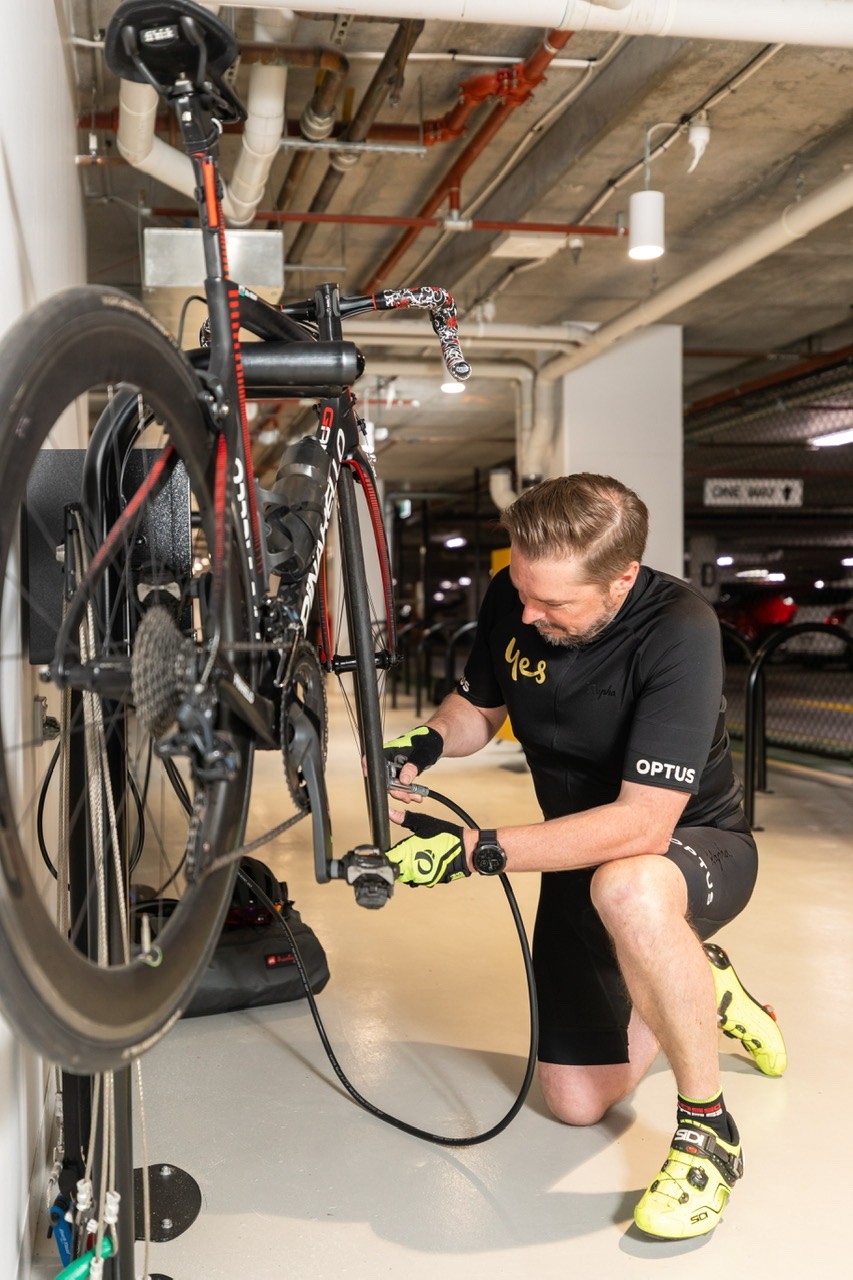 With the telco recently opening end-of-trip facilities for their many cyclists on staff, he said more and more were opting to commute by bike.
"It is definitely a healthy commuting option – especially for people who are now trying to avoid crowded public transport," he said.
"Optus' Sydney Campus – located in Macquarie Park – also benefits from nearby paths which are perfect for a lunchtime hit out."
In promoting and encouraging two-wheel travel, Mr Sheridan said Optus provides plenty of support for its highly-engaged cycling community.
Welcome To The Lyons Den
This month, Optus' Sydney Campus unveiled is purpose-built end of trip facility for cyclists.
"After a hotly contested naming competition, Stuart Mort – Optus Business' Director for ICT – came up with the winning name of The Lyon's Den," Mr Sheridan told us.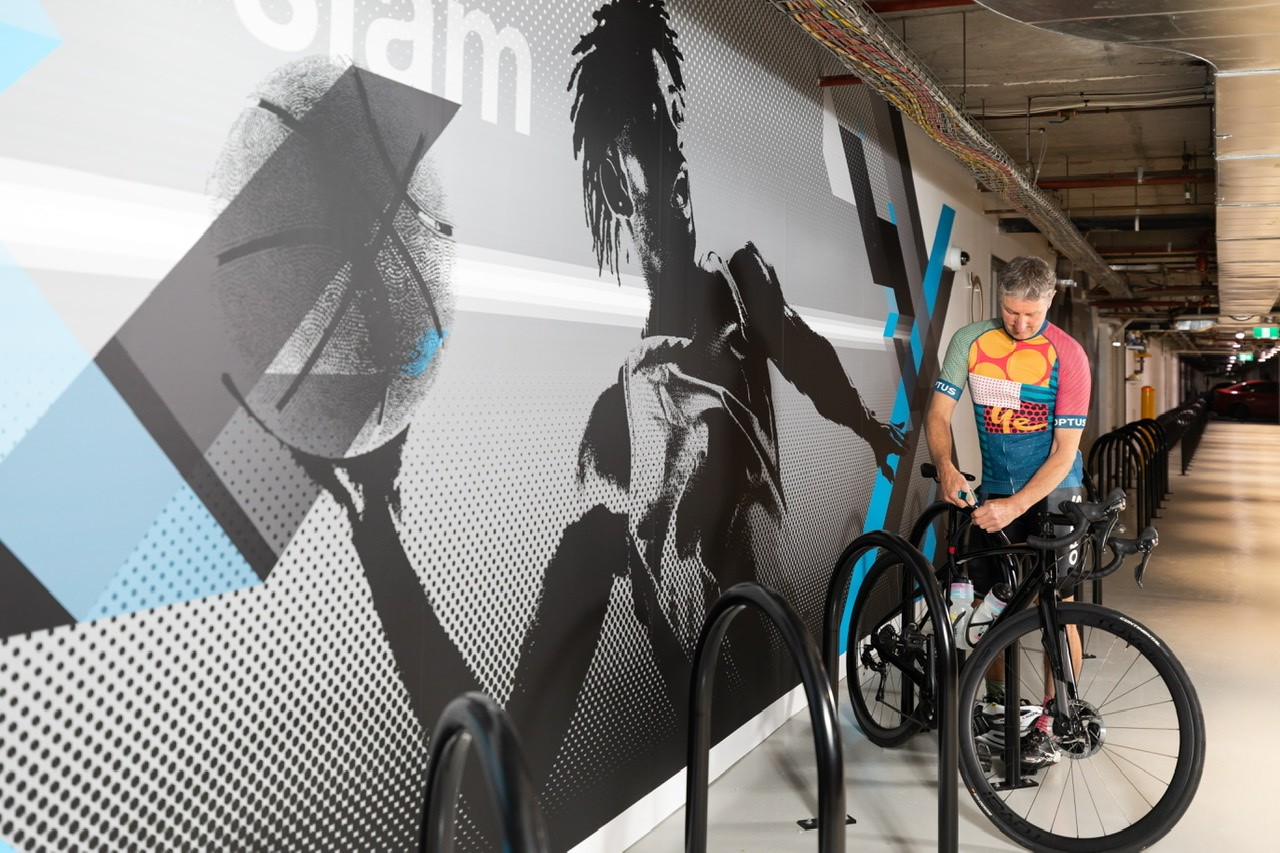 The Lyons Den, which is located near the company's secure, underground bike lockup area, features over 450 digital pin lockers, e-bike chargers, ironing stations and towel service.
Plus, there are gender neutral changerooms, creating an inclusive space for all.
The Lyons Den also features a repair stand for employees to do their own tune-ups. There also is an on-site bicycle service regularly offered, for a small fee. This service is perfect for taking care of those niggling adjustments often required when commuting regularly. Employees save time by having their bikes maintained while at work.
In addition to encouraging cycling and the end-of-trip facilities, Mr Sheridan said Optus have an active online chat where riders talk cycling, share ride details, discuss the latest racing updates, events, trips away and the like.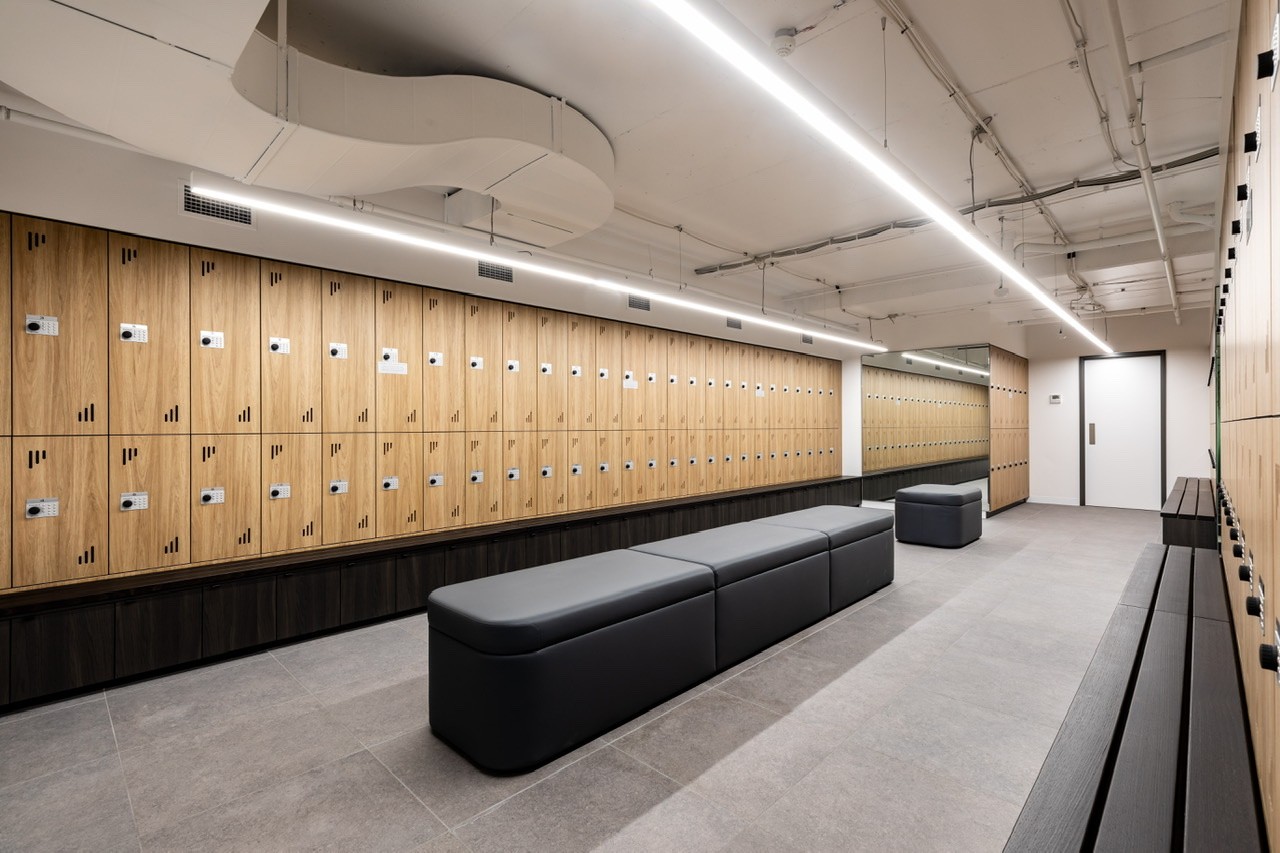 "It's the perfect community space to find a riding partner who shares not only your location – but your pace and passion," he told us.
"Employees can also register via an SMS to receive updates of what is going on, whether on the streets, upcoming activities or cycling gear for sale,"
"We're also very proud of our Optus cycle wear – a range of ladies and gents' jerseys, shorts, bibs and accessories," he told us.
With the in-house kit subsidised by the company, Mr Sheridan said the offering "is value for money, nice to wear and looks great, too. It's all Optus-branded, of course!"
Does your workplace encourage cycling, smarter commuting and more active travel? We would like to hear from you! Have your say in comments below.