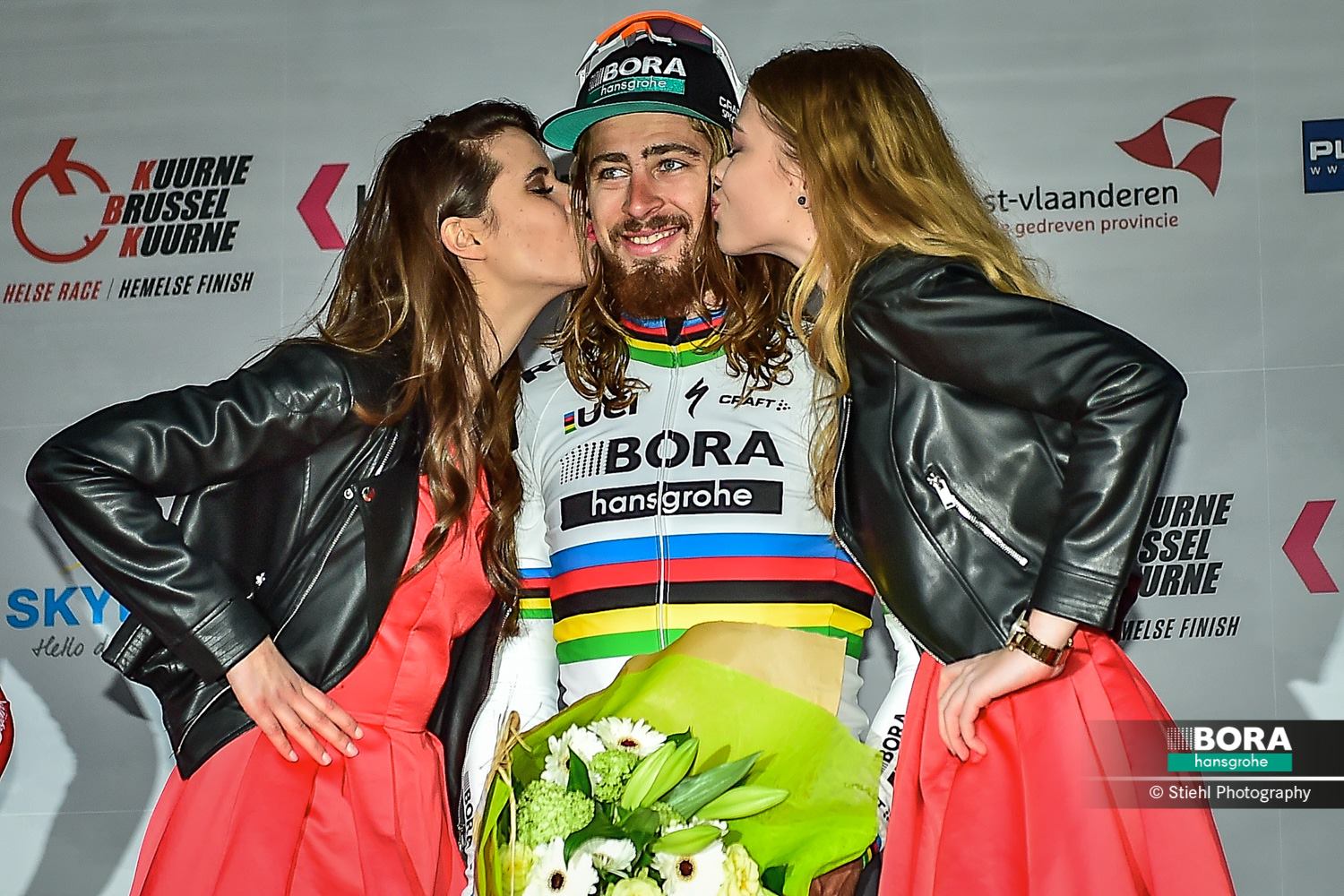 Three-time Road World Champion Peter Sagan has confirmed he will race in next year's 20th edition of the Santos Tour Down Under.
Sagan, who was in Adelaide for the 2017 edition of the WorldTour event, says he's looking forward to be starting the 2018 season "with the rainbow stripes across my back again in Australia at the Santos Tour Down Under."
"This iconic Australian race is the perfect start to the UCI World Tour season each year," he said.
"It has it all, a challenging and tough course, warm weather and the passionate fans that cheer for us day in day out no matter what. We are always thankful for the fans."
The TDU will be Sagan's only Australian race this summer and he is sure to be a hit once again with local and international spectators.
"It is important to get the season off to a good start with BORA-hansgrohe, and there is no better place to do this than South Australia at the TDU," Sagan continued.
Organisers Welcome Back Fan Favourite
TDU Race Director, Mike Turtur said Sagan was a huge hit with race goers and organisers were thrilled to welcome him and his team back in 2018.
"I can't wait to see how next year's race will unfold, with Peter in the peloton," said Turtur.
"He took second place across three stages last year and we know he will try to go one better in January. For any race organiser to have the rainbow jersey on the start line is a huge honour and to have Peter Sagan and BORA-hansgrohe back to the race is amazing. We expect a massive response from the fans now this news is confirmed."
The 2018 Santos Tour Down Under will be held from Saturday 13 January until Sunday 21 January. For further event information visit www.tourdownunder.com.au