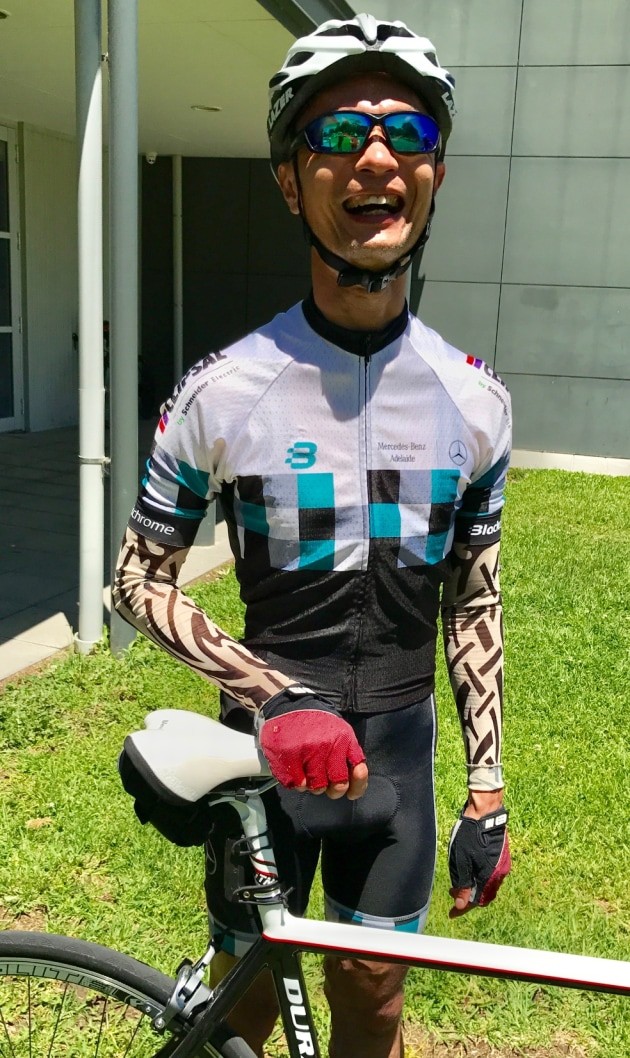 His results speak for themselves and weekly kilometre count would surely put many of us to shame – meet blind cyclist Simon Wong.
Adelaide-based, Simon is totally blind as a result of Optic Atrophy. Born in Vietnam, his family moved to Australia when Simon was a teenager. Up until age 15 he had partial vision in his left eye.
Now he has just a slight level of light perception but clearly gifted levels of sensory perception. Nothing can slow Simon who completed a double degree at Flinders University and is a respected case manager with the Sensory Services team at Guide Dogs SA / NT.
200 to 300 Training KMs Per Week
When not at work Simon will often be seen out on the Adelaide roads training with one of several pilot cycling partners. He covers "200 to 300km per week" and also relies on the home trainer for spin sessions.
Riding with 'pilot' and good friend Steve Hampton, soon after arriving in Adelaide Bicycling Australia we caught up with 'stoker' Simon. Sadly we missed the final race of the season by minutes, literally stepping out of the car from Sydney as the presentations took place.
Simon & Steve made the podium, finishing third. Their next objective is to continue training over the festive season, climb at least a step higher at their next race event, and take part in the 160km Maxi Classic at South Australia's Clare Classic Gran Fondo event on April 8.
We caught up with Simon and Steve for this video interview –
https://youtu.be/2n8Xu2X5z04