Black Monday.
That's one way of describing Monday December 3, 2018, the day the world learned of the premature passing of one of the best-known and most-loved names of our sport, Paul Sherwen.
Sherwen, aged 62, was better known for partnering with Phil Liggett for three decades, the pair being known the world over as the voices of professional cycling. But much more than a commentator, Sherwen was an accomplished cyclist having twice been crowned road champion of Great Britain – back to back victories in 1986 and 1987.
In his late teens and early 20s Sherwen enjoyed a rapid rise to fame – he went on to ride the Tour de France seven times, completed Paris-Roubaix three times, Milan-San Remo twice and finished a host of other respected races.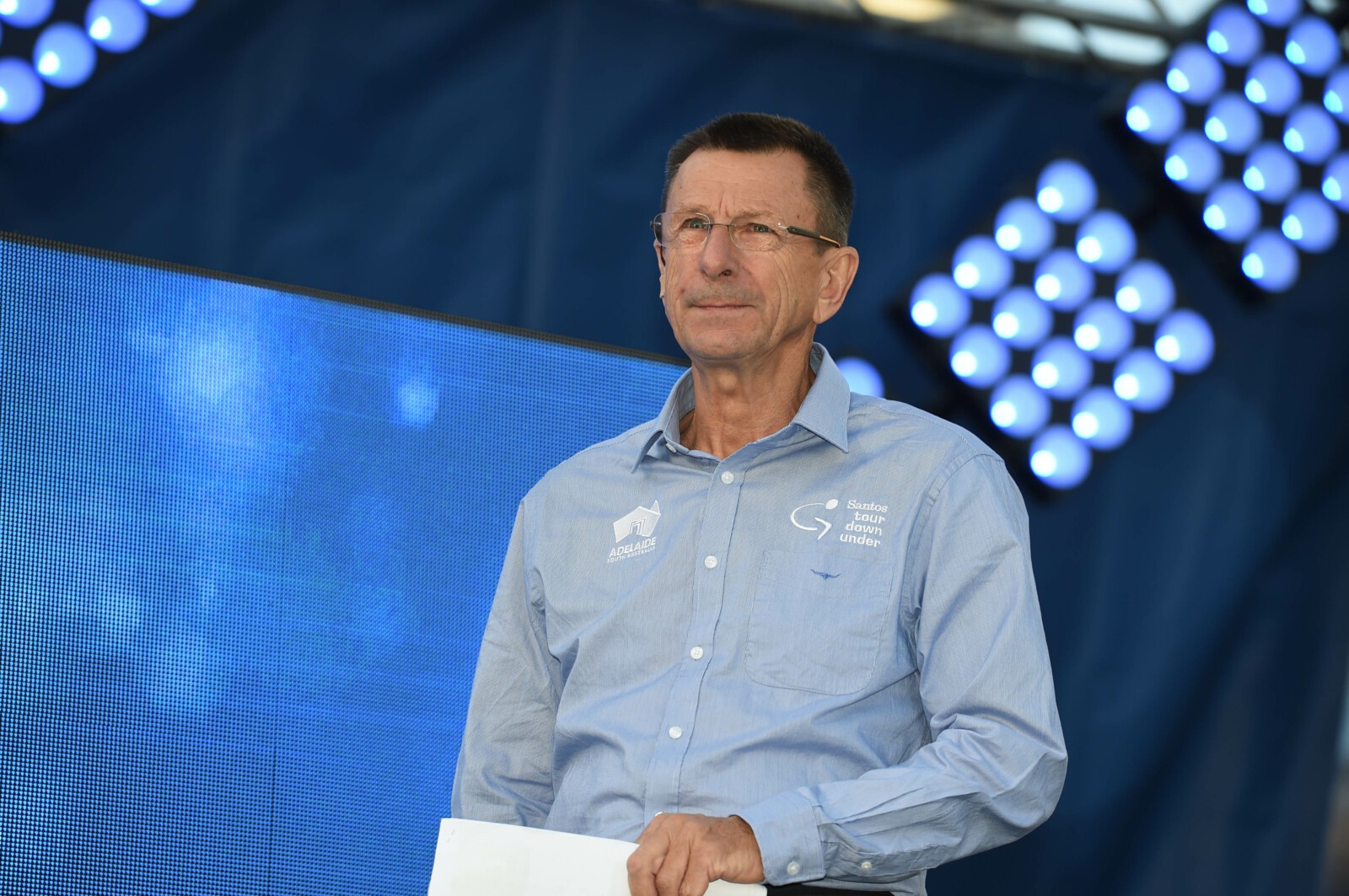 Phil & Paul – A Formidable Partnership
After retiring from pro cycling he joined friend and fellow Brit Phil Liggett in the commentary box, the pair forming a formidable partnership that would go on to last three decades. Universally known for their Tour de France coverage, Sherwen's encyclopaedic knowledge extended way past cycling. He would often include detailed insights into the regions, architecture, history and wildlife of wherever the race was being held.
Sherwenisms
He would also inject unique comments that would go on to become a part of the cycling vernacular. These included –
'Digging into the suitcase of courage'
'Nature break'
'He's on the rivet'
'Holding the elastic bottle'
'Bridge to engine room – More power needed'
'Dancing on the pedals'
Sherwen Down Under
Paul Sherwen was an integral part of the Tour Down Under commentary team and a great supporter of the race. Shortly after the shock news of his passing, TDU organisers issued the following sombre statement.
"Our thoughts and deepest condolences are with Paul's family, and also with Phil Liggett, during this difficult time," they said.
"Whilst this makes no sense as we process this news, what we do know is that our lives and the Santos Tour Down Under were all the more richer for having the privilege and honour of Paul being a long-term part of the Tour Down Under team. He was a true professional, brought great insight to the fans, he was generous, always had a smile on his face and put one on yours, and had a deep passion and care for the work he did and the people he worked with and for, including the riders and fans.
"There is a place in our hearts which will now be empty as we look back and think of all the wonderful moments we have shared with Paul at the Tour Down Under. January will not be the same without him. May he rest in peace."
Matthew Keenan Explains His Close Friendship With Sherwen
Matt Keenan worked alongside Phil Liggett and Paul Sherwen for a decade as a virtual understudy so far as Tour de France commentary went. Along with Robbie McEwen, Keenan took over commentary duties for the English language global feed of the Tour de France in 2017 with his close friend Paul Sherwen's blessing.
Speaking on Macquarie Sports Radio, Keenan expressed his shock, sadness and great admiration for Sherwen, a man he respected immensely.
"It's an absolute tragedy," Keenan said. "He went to bed last night and didn't wake up in the morning – that's all we know, that's what we've heard from his wife."
"The guy just made the world a better place. You know how there are some people, you just smile before a word is spoke, or their number comes up on your phone and you smile before you say a word – that was Paul Sherwen every time."
"He had a fascinating life. He was a damn good rider. As a young teenager his family moved to Kenya. He fell in love with Africa. He was racing as an amateur and also completing an degree. He was good enough to finish an engineering degree and win enough bike races to gain a professional contract with one of the world's biggest teams."
Keenan said as a commentator "he was one of those guys who knew enough in every single language to say some sort of joke or light-hearted comment to bring a laugh to everyone he walked past."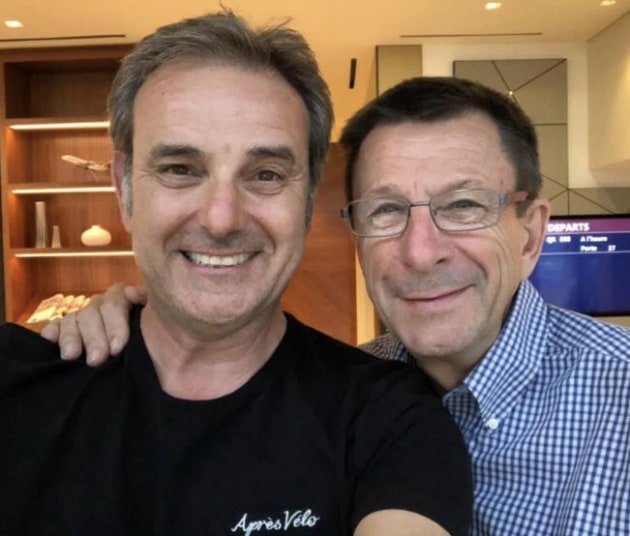 Fellow commentator Micheal Tomalaris was also very close with Sherwen, the pair great mates for many years. "Shocked to learn of the sudden passing of Paul Sherwen," Tomalaris wrote. "A former pro-cyclist who became a familiar voice for SBS audiences as a member of his partnership in commentary with Phil Liggett. This was our last time together in July this year. A true gentleman. RIP."
Lance Armstrong pays credit to "class act and great friend"
Lance Armstrong posted to social media that he was completely shocked and saddened to hear of Paul Sherwen's passing.
"I met Paul in 1992 when he worked as our press officer for Team Motorola," wrote Armstrong.
"He was always a class act and a great friend. My deepest condolences go out to his family. RIP Climber."
Long History With NBC Sport
Sherwen had a long association with Olympic Games and Tour de France host broadcaster, NBC. Indeed he covered five Olympic Games for the global network.
"We are saddened to offer our condolences to the friends and family of Paul Sherwen, who passed away this morning at his home in Uganda," said an NBC spokesperson.
"Paul was synonymous with the Tour de France in the US and will be greatly missed by his legions of fans and the NBC Sports family, which was honoured to be part of Paul's 40th Tour last July.
"Our thoughts are with Paul's wife Katherine, their children, and all of those in the cycling community who became Paul Sherwen fans over his many years calling the sport he loved."
Phil Liggett has not made a public comment since the news was announced.