Many sports are seeing the need to appeal to increasingly time strapped society. A common route is to reduce the length of competition and increase intensity, creating a more spectator and competitor-friendly experience.
And it seems that cycling is no different – a great example can be seen in how cyclocross has been adopted on Australia's shores. Standing on the course of the inaugural National Championships of Australian cyclocross in Maribyrnong, Melbourne at my first cyclocross event was like a breath of fresh air.
With Aussie success in the pro ranks, road cycling has had a massive injection of participants over the past 10 years and it seems reasonable that other forms of cycling should see some level of increase in that wake.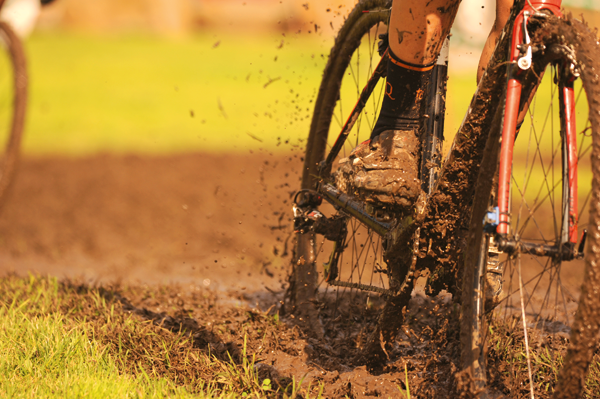 However, cyclocross is not new. It was invented in the early 1900s when road racers in the off-season would race from one town to the next. There were very few rules, and short cuts over fences through farmers' fields and were often the most direct route from A to B. So cyclocross has evolved from of a bunch of maniacs racing through French fields!
It's interesting that not much has changed. It's still very raw and organic in its approach. Raw, retro-style bikers with long beards and leg tattoos take position at the start line. Picture a bunch of bikers from Brunswick Street in Melbourne and you'll get the picture. Instead of the fixies common on Brunswick Street, you'll find bikes with more bling than any road bike parading down Beach Road on a Sunday morning! These bikes are seriously impressive. Deep dish wheels, knobbly tyres, disc brakes, Di2 gearing, carbon frames. Throw in some dirt, mud and obstacles and you have a recipe for disaster. I know people who won't take their bike out if there has been rain in the past 48 hours, whereas these guys plan on throwing their bikes around like toys!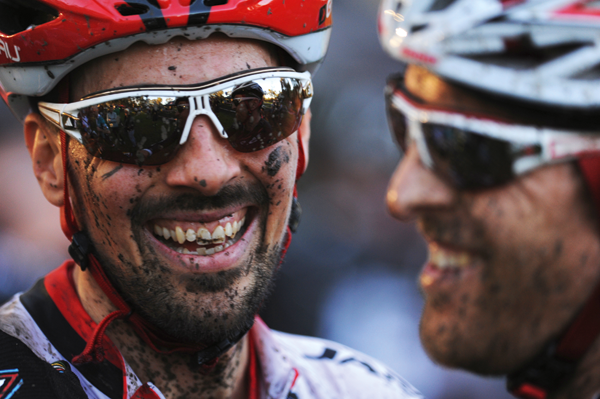 Cyclocross is quite literally a cross between mountain biking and criterium racing. Obviously it involves a muddy, dirty, grassy track with steep hills and man-made obstacles, requiring (in most cases) the rider to dismount and carry his or her bike over.
It was however, far more relaxed than any crit race I've been to. The competitors like to play it up with trash talk and friendly banter at the start line, fully encouraged by the commentators and the event organisers who were quite the comedians. The cyclocross community is a very tight-knit yet very welcoming and down to earth group. Nothing is taken too seriously but once the gun is fired to get the race started, it's as competitive as hell!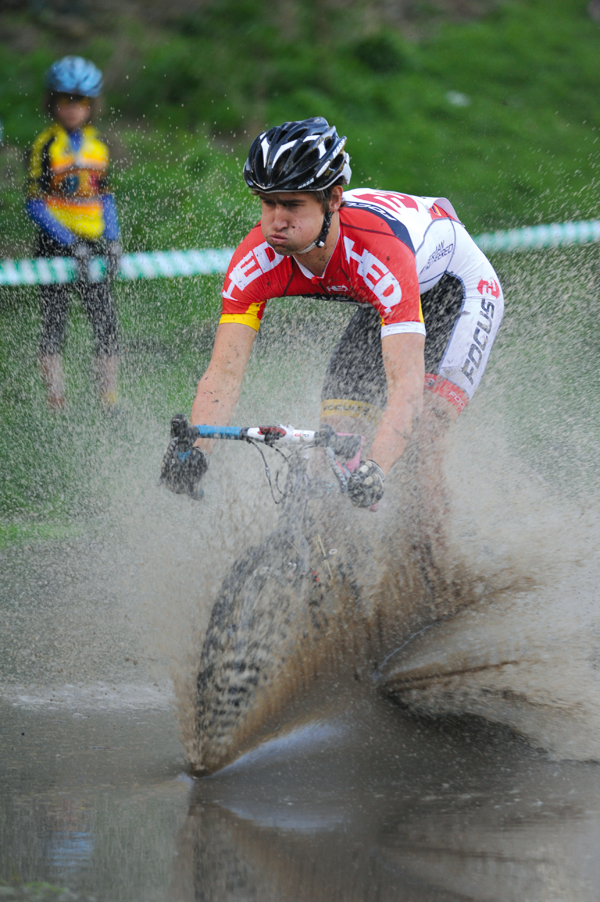 After seeing the start at the top of the hill, the crowd rushes to watch riders take on the corner from hell; a sharp U-turn at the bottom of the steep hill. After our inspection of the course, we decided that this is where we expected plenty of action and the competitors didn't disappoint, slipping, sliding and flipping out left, right and centre. It's all part of the game and everyone embraces it, including the competitors. When you have spills, it doesn't take much for the spectators to get involved. Cheering and jeering in good spirits seems to be commonplace at cyclocross events. Competitors from the upcoming and previous races will gather around and cheer on their friends in the other categories. Many will try to entertain the crowd with their skills or lack thereof—it makes for a great atmosphere which you don't always get at amateur events.
Being such a demanding sport with relatively few riders as yet (and therefore a mix of skill and fitness in each event) means it only takes a couple of laps for the field to be spread all around the course. From a spectator's viewpoint this is great because you get a full 45 minutes to an hour (depending on the grade) of entertainment without the need to wait for the bunch to come whooshing around again.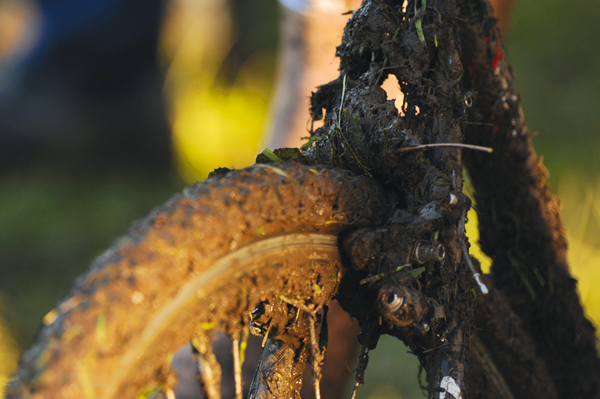 The course for the nationals was quite technical with steep ups and downs, tight turns, stairs and jumps scattered across the track. It was a real carnival atmosphere with family and friends sitting around having picnics and cheering as the racers passed by.
In this, the first National Championships, 137 entrants came from every state and territory in Australia except the Northern Territory. Being held in Melbourne it was no surprise that Victoria, with 94 riders, was the most represented state. South Australia (20 riders) and New South Wales (15 riders) rounded out the podium positions.
Mounting and dismounting, running and climbing across the course is clearly hard yakka, with most competitors collapsing in a heap at the finish line. It's all done with a smile though and it's obvious that getting dirty on a bike will bring out the long-repressed kid in anyone!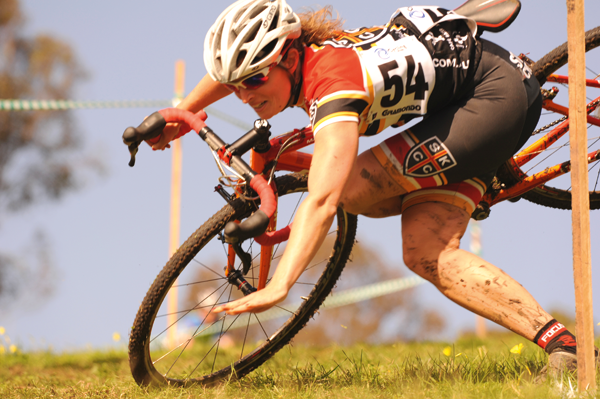 National Cyclocross Champion jerseys were awarded for the first time and both Allan Iacuone and Lisa Jacobs took out the Elite title in commanding style.
Aside from the National Championships, there is the Cycling Australia sanctioned National Series which consists of five races across Australia. Given the event is only in its second year, the popularity of the sport is obvious, attracting roadies and mountain bikers alike. It is a very inclusive series with races for all age categories including kids as young as two years and masters of up to 65 years! The emphasis is really placed on giving it a go and finishing the race.
Included in the National Series are two races in South Australia, two in New South Wales and one plus the National Championships in Victoria. Some of the more proactive clubs in supporting and promoting the new wave of CX cyclists have been the Port Adelaide, Manly Warringah and Brunswick cycling clubs.
Round 5 of the National Series happened to be the day after the National Championships. It was great to see most people who were at the National Championships backed up the next day for the final round of the National Series. I spent the weekend in cyclocross heaven and to be honest, I am hooked. Monday morning saw the social media pages of many riders littered with images and excited discussion from the weekend. We seem to be in the early stages of a cyclocross revolution, and I for one want to be part of it.