Track cycling has always had its champions. But whilst many iconic names have graced the boards in the past century and a quarter, only a handful has ever had an indoor velodrome named after them.
Several years before the Flemish Cycling Centre Eddy Merckx was christened in Gent in 2006 and more than a decade before Britain's four-time Olympian Sir Chris Hoy was immortalised in concrete and Siberian pine in Glasgow, the same prestigious honour was bestowed upon a Goulburn rider called Edgar Laurence Gray, otherwise known as 'Dunc'.
Given his moniker has adorned the Sydney Olympic velodrome since it was officially opened in November 1999, it's likely most Australian cycling fans are at least vaguely aware of the name Dunc Gray. But if my informal canvassing is anything to go by, remarkably few seem to know much about a man whose exploits between the two world wars will forever hold a defining place in Australian cycling history.
Dunc Gray was born on 17 July 1906 in Goulburn, 200km south-west of Sydney. Like most boys of his generation he learned to ride from an early age but didn't start cycling competitively until his teens when, after watching the scratchmen strut their stuff at the Goulburn showground, he decided to join the local Goulburn Amateur Cycling Club. Like many naturally gifted sportsmen it didn't take long for him to make an impression. He won his first major title in 1926 when he took out the NSW five-mile championship. More success was to come. And quickly.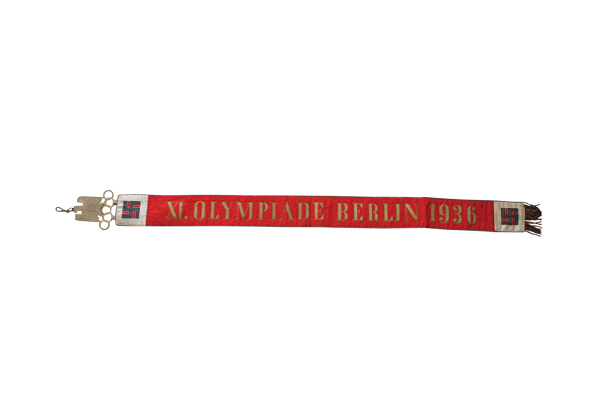 Between 1926 to 1941 Gray recorded a remarkable 20 Australasian titles (including 13 on the track) and 36 NSW titles, not to mention a cavalcade of club championships at home in Goulburn. Whilst his trophy cabinet boasted the spoils from many disciplines – including the one-mile race in which he was Australian Champion for four consecutive years from 1928 – 1,000m was without much doubt his pet distance. On eight separate occasions he was either the NSW 1,000m time trial or 1,000m sprint champion, and sometimes both.
Despite almost unprecedented domestic success on the track, it was the Olympic Games that would forever secure Gray's place in the history books. For despite having no coach and only modest international experience, a fortunate sequence of events saw him claim bronze in the 1928 Olympic Games 1000m time trial in Amsterdam. In doing so he became Australia's first-ever Olympic cycling medallist; an achievement made even more remarkable when it was revealed that prior to Amsterdam Gray had never ridden in a time trial. He actually gained selection on the 1928 team by winning the Australian one-mile championship, and was only thrust into the time trial when another rider was preferred ahead of him for the sprint.
Four years later Gray returned to the Olympic arena as the only cyclist on Australia's modest 12-person team in Los Angeles. What he lacked in teammates he made up for in experience, for this time he was no time trialling novice. The man from Goulburn wanted more than just a medal and, after withdrawing from the 1000m sprint event after having already qualified for the bronze medal race, he promptly piloted his Speedwell bike to a world record time of 1 minute 13 seconds to claim gold – our nation's first visit to the top step of an Olympic cycling podium. Gray's landmark achievement saw him awarded the coveted Helms Award as the outstanding amateur Australasian athlete of 1932, an honour later to be bestowed upon such legendary athletes as Herb Elliot, Shirley Strickland, Dawn Fraser and Betty Cuthbert.
Having conquered the world, Gray switched his focus to the Commonwealth – an arena where he continued to enjoy rich success. He won the 1,000m time trial at the 1934 British Empire Games in England and backed up at the 1938 British Empire Games in Sydney where he won gold in the 1,000m sprint days just after being honoured as Australia's flag bearer in the Opening Ceremony. It wasn't the first time Gray had carried his nation's flag into a major competition, however. As the reigning Olympic Champion, and the only gold medallist on the Australian team, he was also chosen to carry the flag at the 1936 Olympic Games in Berlin. But on one of the few occasions he would return from a major international competition empty handed, he was eliminated in the quarter-finals of his only event; the sprint.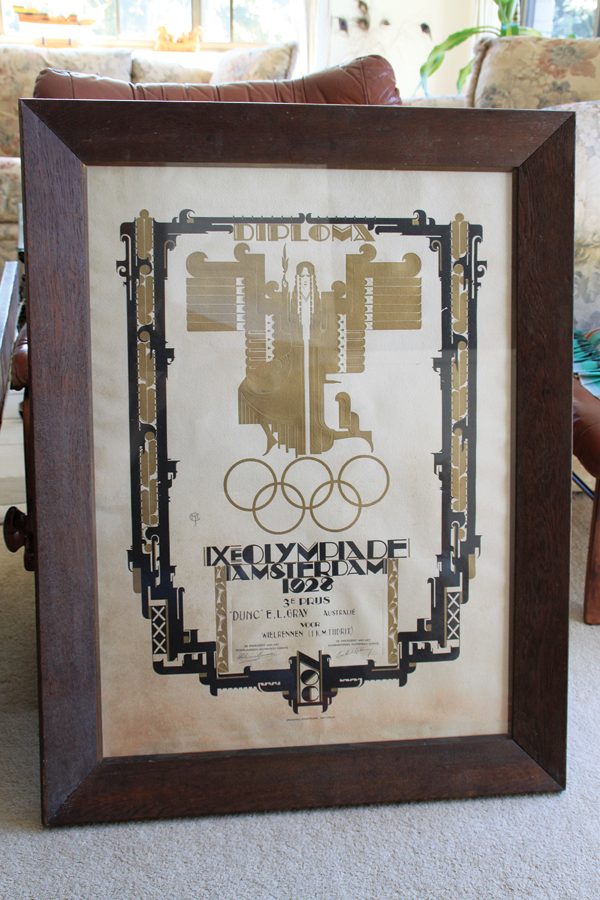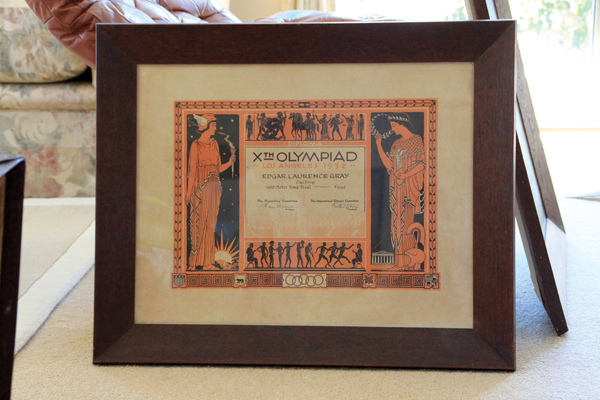 Gray retired from elite cycling in 1942 to focus on his career with Bennet and Wood; the Sydney company founded in 1882 who also happened to be the manufacturers of the beloved Speedwell bicycles on which he enjoyed most of his success. He spent his later years on the NSW south coast in Kiama where he was a passionate supporter of both Melbourne's bid for the 1996 Olympic Games and Sydney's successful bid for the 2000 Olympic Games. Whilst sadly it was an event he never lived to see, his name lives on through the $42 million Dunc Gray Velodrome at Bass Hill in Sydney's western suburbs that still bears his name.
Gray was inducted into the Sport Australia Hall of Fame in 1985 and died on 30 August 1996.
Dunc Gray – Selected Achievements
1926 – NSW Champion, one-mile
1928-1931 – Australian National Champion, one-mile
1928 – Bronze, 1000m time trial, Olympic Games, Amsterdam
1932 – Gold, 1000m time trial, Olympic Games, Los Angeles
1934 – Gold, 1000m time trial, British Empire Games, Manchester
1938 – Gold, 1000m sprint, British Empire Games, Sydney