Canberra-based correspondent Dr Michael Hanslip leaves the commuter at home and rides this Trek Domane+ e-road to work.
In a very short time, e-bikes have gone from a fringe product to mainstream. On the mountain bike side of things, I see a few in every race I enter—I'll admit to a bit of envy when I see one easily ride up a slope steep enough where all of us on standard bikes are pushing to the start line at the summit. But I haven't had much interaction at all with a proper drop bar road e-bike. When the Editor offered me a chance to spend a few weeks with the new Trek, I was really curious to see what it had to offer.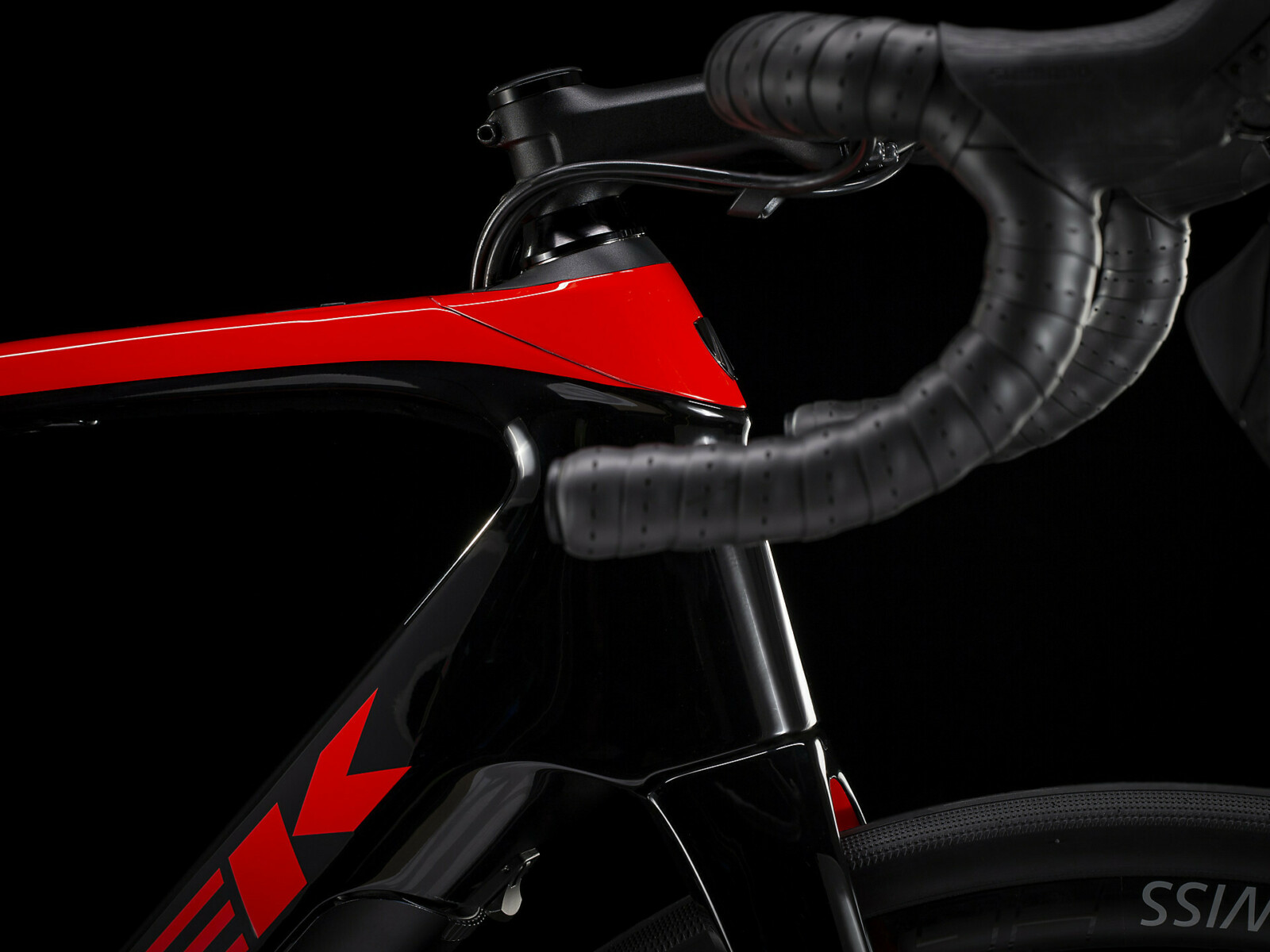 I don't think I am in the target market for the Domane+. Over the period of time that I had it to test, I either spent most of each ride above the 25kph speed cut-off for the motor assistance or I slowed my pace down to benefit from the motor. I was prepared not to like this offering very much, but it turns out to be an inherently good bike before the motor is switched on. Therefore it's a great option for someone seeking an e-bike for road riding.
…The kick from a standing start is addictive…
The Domane+ is a very close cousin to my own commuting bike, Trek's Checkpoint gravel bike, with the fit being very similar. My bike feels like a veritable feather compared to the heft of the Domane+, at least when the battery and motor are installed and ready to go. That said, it is possible to ride without either, and have a regular pedal bike ride if you wish. Once rolling, however, the weight mostly vanishes—in part because it is so low in the frame—and what you are left with is a capable and comfortable ride, particularly on rough pavement.
The IsoSpeed decoupler for both the seat and the bars means potholes and expansion joints are noticed, but decidedly muted. The 32mm tyres at 60 psi (I could probably go lower) contribute further to the cushy ride.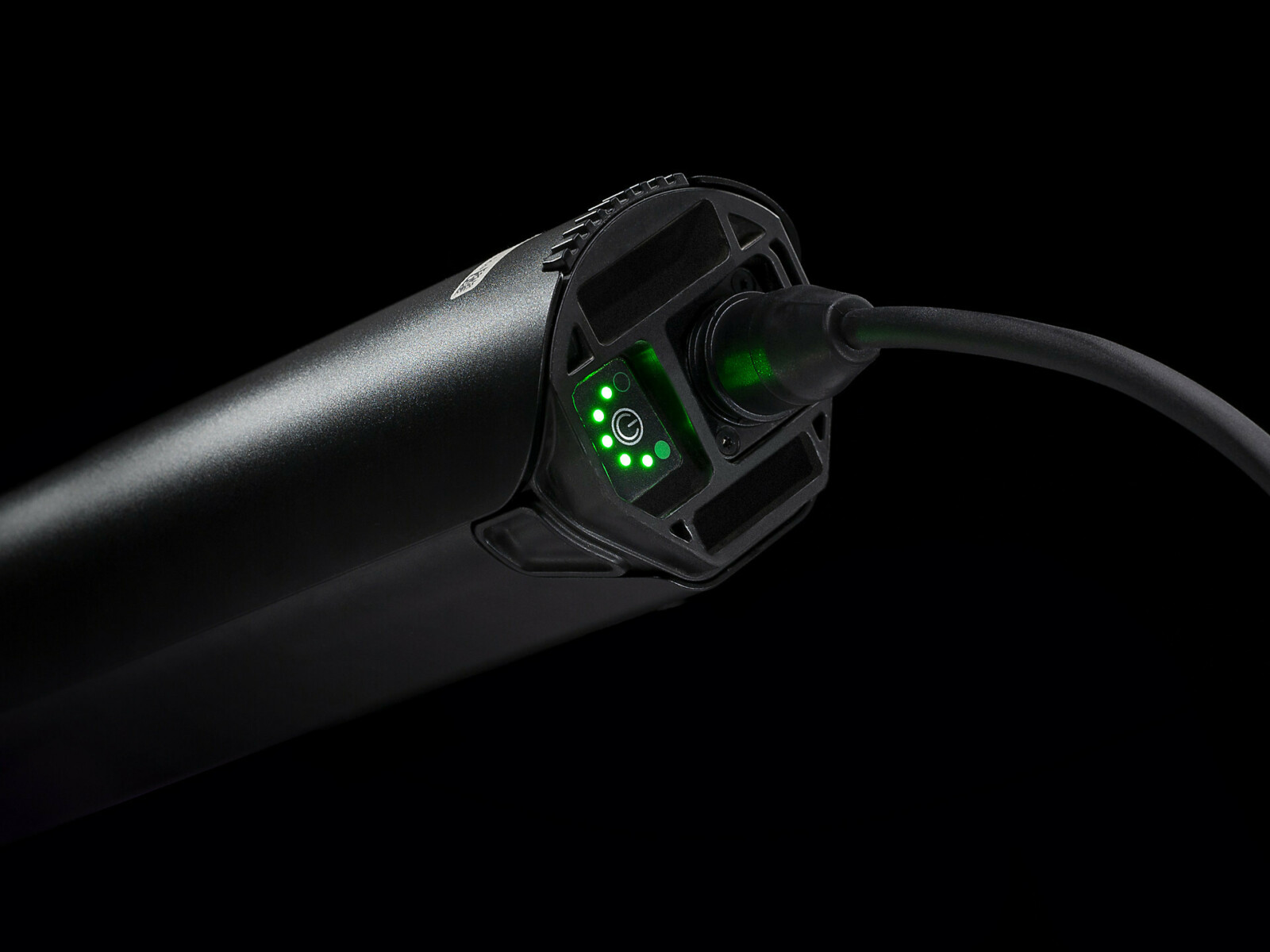 Saddles are always a very personal choice, but I got on well with the Bontrager offering on the review bike once I got height and setback dialled in. The reach to the bars might have been a touch short compared to my own road bikes, but not so much that it was a problem—and something I'd quickly fix were it my personal bike.
I will just briefly mention the Ultegra mechanical drivetrain on the Domane+—it worked very well as expected. With the amazing torque of the motor available, I thought a full-size set of chainrings would match the bike very well, rather than the compact rings that come factory fitted.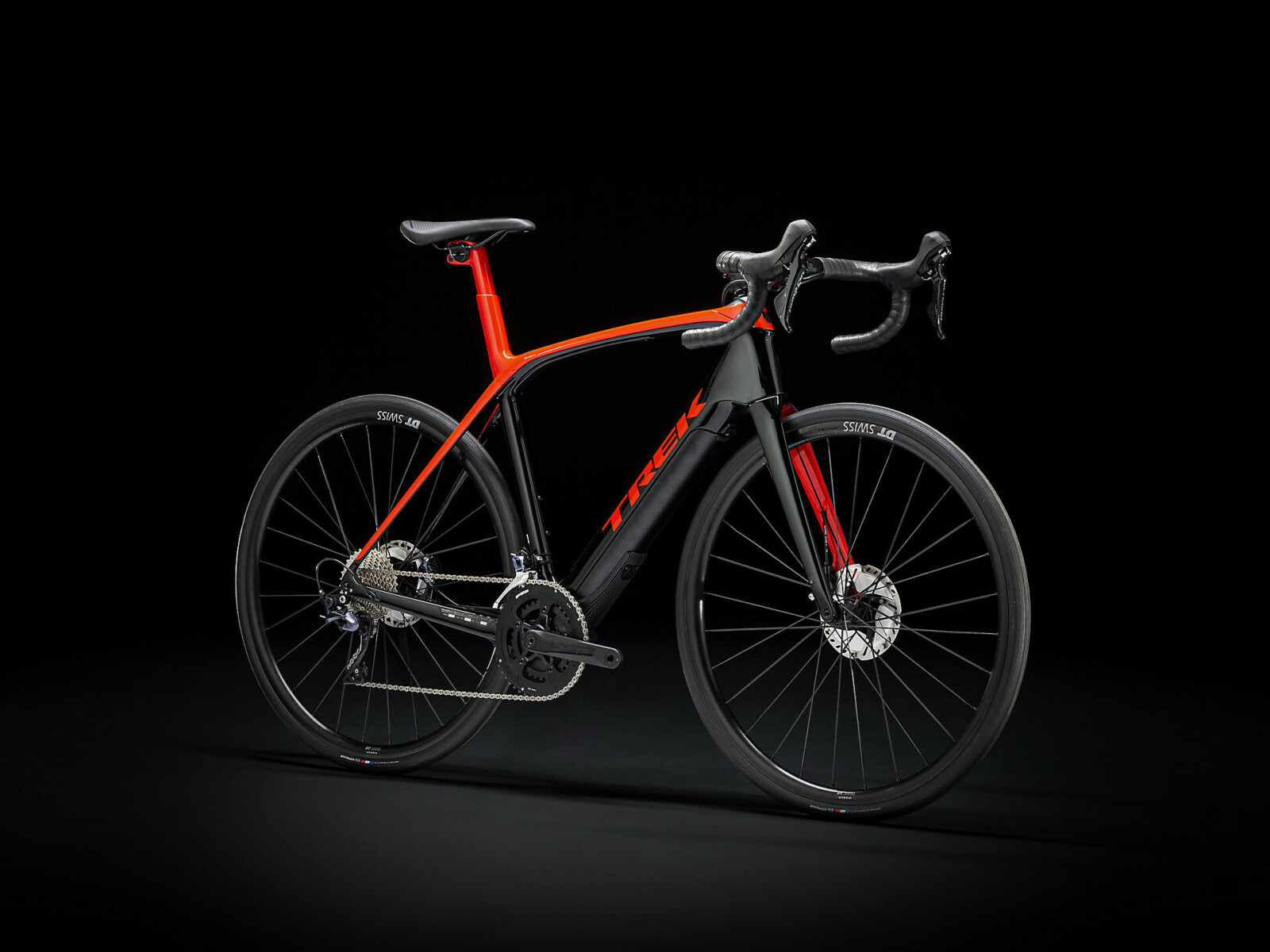 The biggest oddity for me was that once the battery goes to sleep, the button to wake it up is on the battery itself, inside the downtube. This requires a key to access, so your battery doesn't go missing when the bike is locked up. Several owners have mentioned this online, and the instructions for the Fazua drive system seemed to confirm that yes, this is how you wake up the battery. Sometimes the top tube button worked, other times it did not, suggesting that going to sleep is not strictly a time-based function.
Once it was on, the motor was almost silent and the propulsion from the motor was very welcome. It was subtle (except when starting from rest—electric motors develop maximum torque at zero rpm, so you get the most noticeable kick when leaving the traffic lights). Sometimes I couldn't tell it was doing anything until I hit the magic cut-out speed of 25kph. Then the motor would lightly click and withdraw its assistance.
I can't help but think the Kiwis settled on a much better compromise using 32kph for the cutout—it just includes a LOT more road riding. It should be noted that moves are afoot to have this speed increased here in Australia.
I never did a full battery-draining ride to get an idea of range, but that would be only an approximation anyway. Rider weight, terrain, cadence, ambient temperature and assistance mode all affect the range. Based on my commute I'd predict something like 80km in maximum assistance mode (called Rocket by Fazua, to go with River and Breeze as medium and low assistance modes respectively).
Based on a 50km ride, the distance is probably closer to 100km per charge. The battery drain increased greatly when I was doing hill repeats with maximum assistance, and I wouldn't be surprised if a single 25km uphill was sufficient to drain the battery to empty in this specific case.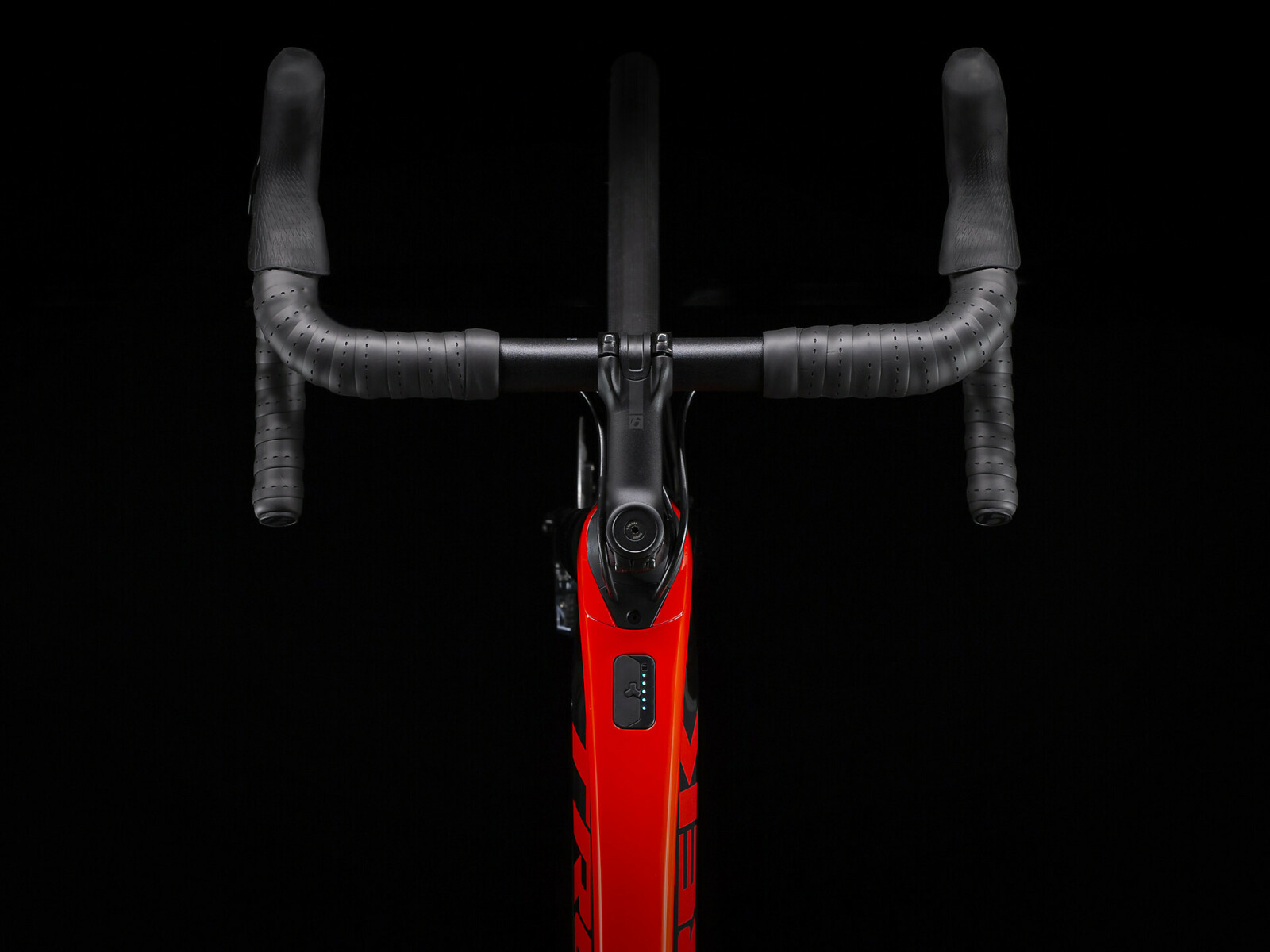 The limit to battery capacity explains why there is a zero-assist mode; it leaves the system on and ready to go, but not using any battery reserve. This would permit a rider to save the battery for such things as the end of the ride when the legs are tired, a long climb up ahead, anticipated headwinds, or simply to go back to pure bike mode for a while.
I thought the bike should have a regenerative mode to capture some energy back into the battery when descending a hill (better to put it into the battery than putting heat into the air via the brakes). On considering how that would work I realised that it could NOT work. The wheel would have to drive the motor backwards, necessitating a tight run of chain on the bottom (derailleur) side of the chain run. That is incompatible with a derailleur system.
The only e-bike I can think of that has a regen mode was the Avanti e-bike from close to two decades ago, which had the motor in the front hub. First and foremost the Domane+ is a wonderful standard road bike with slickly-incorporated assistance, and is light years ahead of those very early electric assist offerings.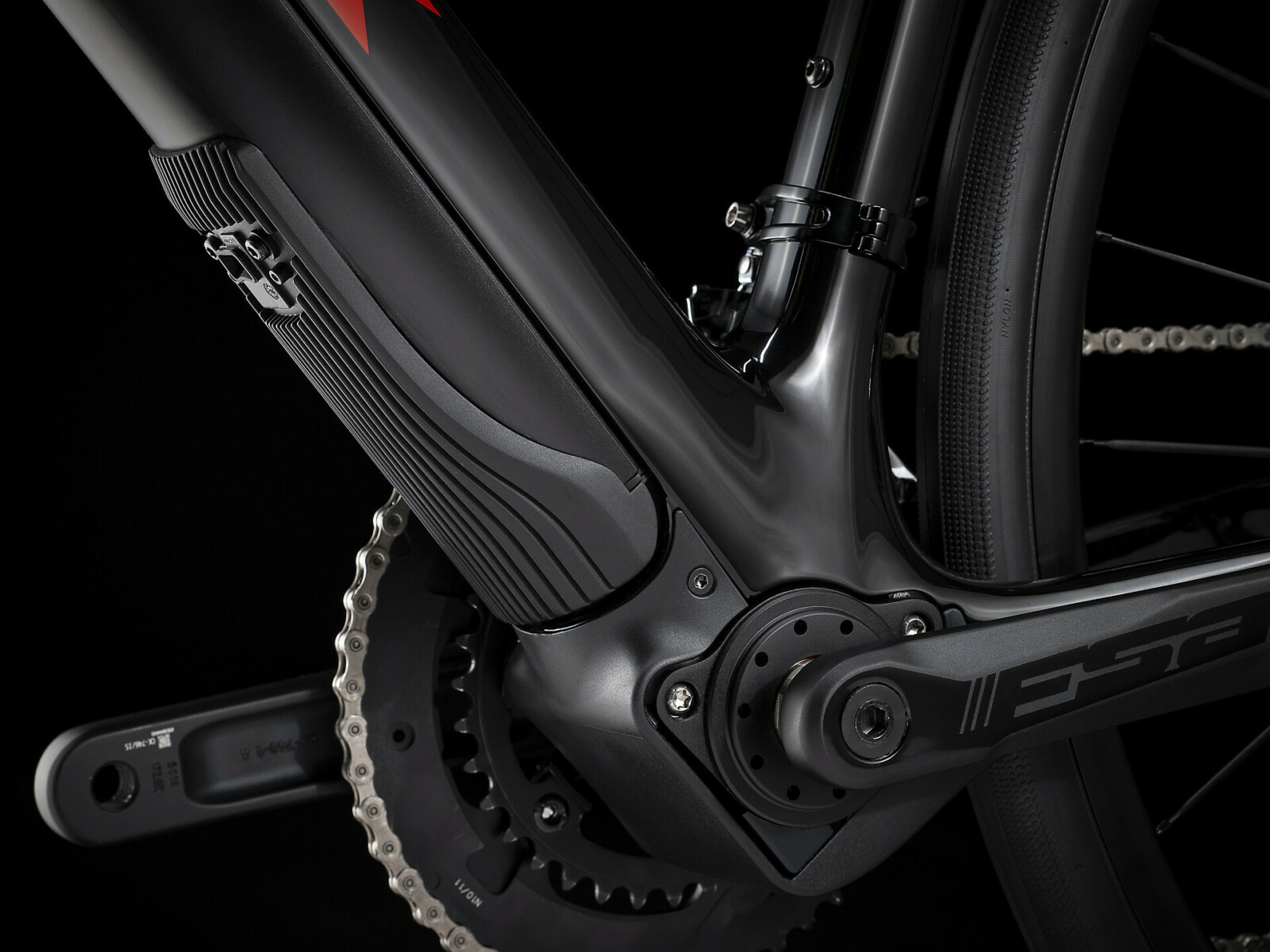 The Fazua system displays high levels of design and development. The battery slides smoothly into the motor housing, which then clips easily into the bike frame. Everything fits tightly and does not rattle.
The controller inside the top tube requires a light touch to change settings. The charger feels high quality, with good cables and a strong magnetic plug connecting to the battery. The app that accompanies the system (on my smart phone) provides in-ride details about power output and remaining charge (and can track your rides too if you like). The motor is incredibly responsive to input from the pedals.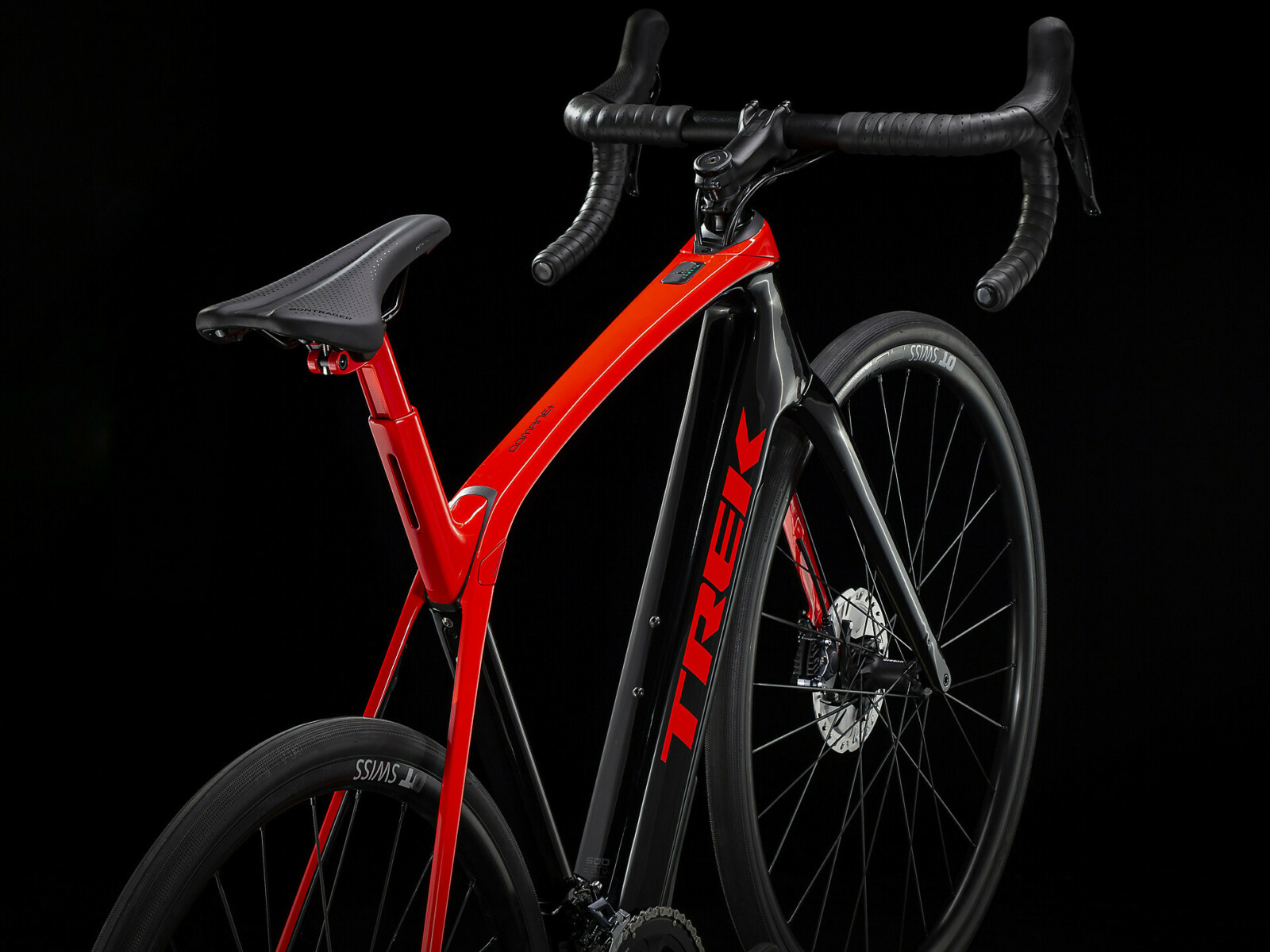 On the higher motor setting the kick from a standing start is, in a word, addictive. Getting maximum assistance most of the time seems to be the key point of an e-bike for me. Why would you have a gentle tailwind if you could choose a strong one?
Overall, this bike would suit the rider looking for all-road capability and comfort. Someone who wants the benefits of electric assistance, and whose riding style doesn't take them over the 25kph cut-out most of the time.
Specifications
Frame: 500 Series OCLV Carbon, Fazua Evation integrated drive system, tapered head tube, rear IsoSpeed, internal routing, flat-mount disc, mudguard mounts, 148×12 mm thru axle
Fork: Domane SL carbon, tapered carbon steerer, internal brake routing, mudguard mounts, flat-mount disc.
Wheels: DT Swiss G1800, tubeless compatible, 100×12 mm thru axle
Tyres: Bontrager R3 Hard-Case Lite, Tubeless Ready, 700×32
Shimano Ultegra R8020, 11-speed
Front derailleur: Shimano Ultegra R8000, braze-on
Rear derailleur: Shimano Ultegra R8000, long cage, 34T max cog
Crank Size: 52 and below FSA Alloy for Fazua, 50/34 chain rings, 170 mm length
Crank Size: 54 & up FSA Alloy for Fazua, 50/34 chain rings, 172.5mm length
Cassette: Shimano Ultegra HG800-11, 11-34, 11-speed
Chain: Shimano Ultegra HG701, 11-speed
Handlebar tape: Bontrager Supertack Performance
Sizes: 50, 52, 54, 56, 58, 60, 62
Weight: 14.7 kg with drive pack, 11.8 kg without drive pack (including storage cover, sold separately)
Weight limit: 125 kg
RRP: $9299
Overall Findings
Quality
The paintwork, fit and finish is first class—certainly a bike the manufacturer and new owner would be proud of.
Performance
As fantastic as you'd expect when the motor is providing assistance, still pretty good despite the extra weight when the motor is offline.
Finish
I think Trek have been making loads of very attractive bikes lately and this two-tone Domane+ is a winner with smooth paint and tidy cable routing: just what you'd expect from a high-end bicycle in the 2020s.
Value for money
There aren't a lot of e-bike offerings in Australia to compare with, but every part is well spec'd with no corners cut anywhere. I'd say cost is in line with the quality you get in this instance.
Overall
A lot of fun to ride and a memorable machine to review. I suspect we'll be seeing more e-bikes in coming months as major manufacturers embrace this growing sector of the market.