Esteban Chaves says he will not ride the 2017 Tour de France but again focus on the Giro d'Italia and Vuelta Espana – the two Grand Tours he podiumed at this year.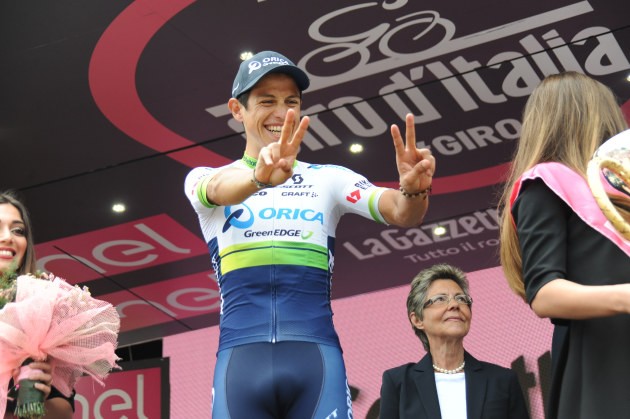 Speaking to Colombian sports channel DeportesRCN, 26-yerar-old Chaves said time was still on his side and there was no rush to ride his first Tour de France.
"There are still a lot of seasons to do the Tour de France." he said. "One day I will find a route suitable to my skills and then I will go there."
Chaves said he was particularly fond of Italy and the Giro and eager to return.
"I have a special relationship with Italy," he said. "I really like Italian cycling and I have many friends in Italy".
'Honorary Aussie' Chaves enjoyed a stellar 2016 that included placing 2nd at the Giro and 3rd at la Vuelta along with winning Il Lombardia.
This year he also extended his Orica-Bike Exchange contract by a further 3-years, taking the partnership through to 2019.