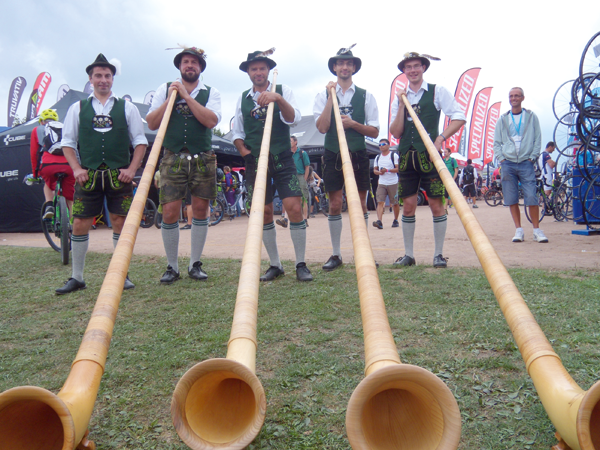 It's huge. It's a cycling circus that you have to see to believe, and ultimately, feel the pain in your feet at the end of the day to understand. Eurobike is a phenomenon to such an extent that it caught the attention of Germany's Chancellor Angela Merkel. Sure, she's in the midst of a re-election campaign that is very much up in the air, but election or not, she showed up and spent a day on the floor in Friedrichshafen. That's saying something.
The numbers never get old and they never seem to stagnate – nearly 1,300 companies, 2,000 journalists, 54 nations and one chancellor. Consider that this was also one of the most challenging years in bike economy in Europe and the numbers stand that much prouder.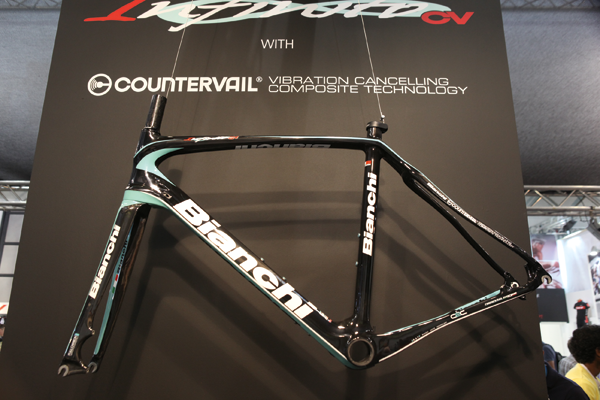 Looking ahead, some of the numbers that came out of Eurobike were stunning. During Eurobike's Advocacy Summit, the European Cyclists' Federation (ECF) released the results of a study that were nothing short of staggering; completely turning on end previous estimates of the effects of cycling on Europe's economy. In short, the study estimates the value of cycling in Europe around the 200 billion euro mark. That would put cycling's contribution to Europe ahead of the EU's fifteenth largest economy based on GDP – Denmark.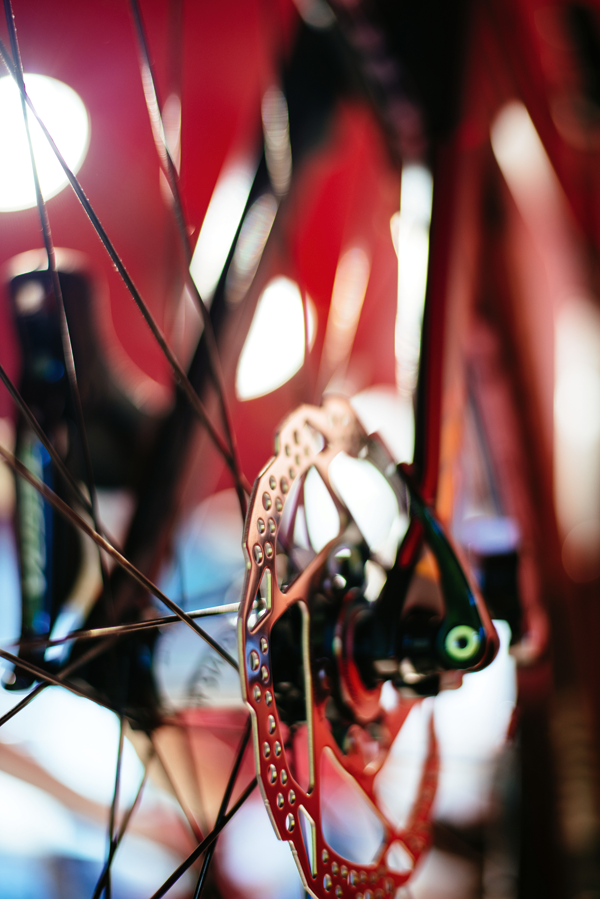 The ECF's development director Kevin Mayne was effusive in what these new findings might mean.
"This is equivalent to a 400-euro saving for every citizen of the EU. This is a figure that should be understood and repeated by every person in the bike world. That's why we can justify asking governments to give tax breaks to cycling and mayors to spend money on cycle paths. It pays."
Maybe I'm a little naive and think that this is a watershed study, but it certainly has the numbers to raise eyebrows. A look around the halls of Eurobike will show hundreds, even thousands of pretty carbon knick knacks, but right along next to that are the vestiges of cycling in its more common form – e-bikes. The e-bike movement is now an army on the march. It's bringing bikes, better health, new possibilities and a new wave of riders over all age groups to the sport.
E-Bikes are showing up in every shape and form – from commuter basics to mountain bikes, to road bikes and everywhere in between. There's even a company, Pedelec Adventures, that's taking pedelecs to incredible places to demonstrate the possibilities of the new technology. In 2011 they visited the Moroccan Sahara, last year the Mongolian Steppes and in 2013 they combed Iceland.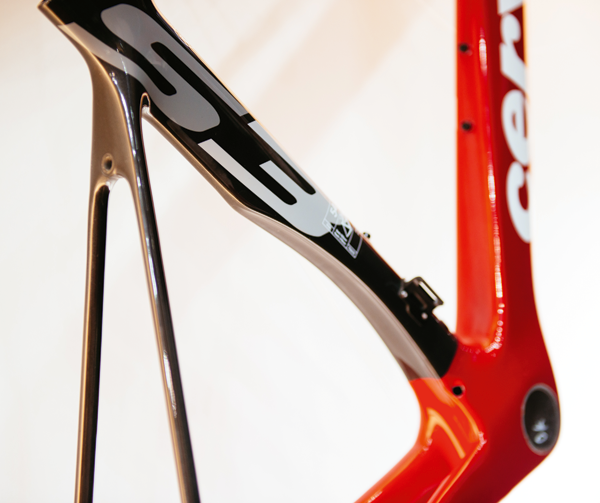 In 2011 I attended my first Eurobike. It doesn't sound like much but this year's show marked my third straight visit to Friedrichshafen. My jaw still dropped at the sheer size of it all. My amazement was in attendance as well, but in the end, things started to feel familiar and if it's not too jarring to say, in terms of technology, it felt like more of the same – with a few notable exceptions that made my heart sing.
Apart from the dazzling numbers issued at the Advocacy Summit, the new kit for 2014 left me a little less than impressed. Disc brakes are all the rage, continuing last year's dominant theme. In a time where companies seem to be attempting to fill out their range of bikes – aero, comfort, and super light, discs appear to be a welcome distraction.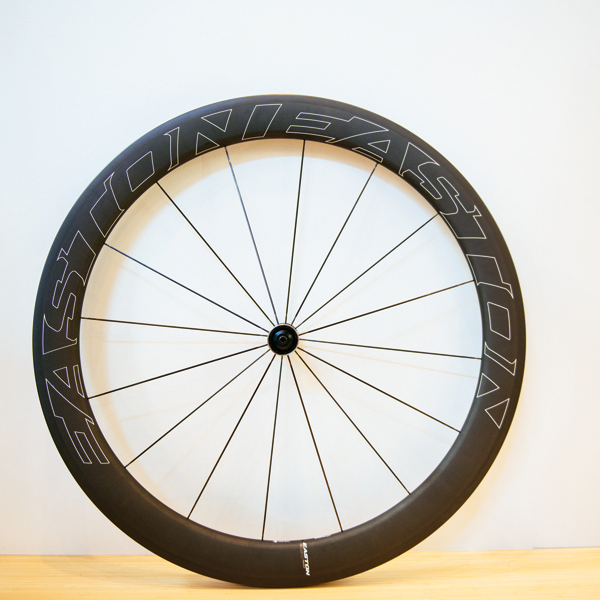 What happens when you're a major bike producer and you've created solid offerings in the aero, comfort and light categories? You add in a new sub-category – disc – and call it a solid year. I don't want to sound derisive toward disc brakes, but it's a solution in search of a problem for most people. After seeing what felt like a thousand disc brake equipped bikes, it felt a little discouraging. There has to be more out there. I can't imagine what the technological horizon is in disc brakes. What about the trickling down of the super high-end technology to lower end bikes? It's happening, sure, but slowly.
On the flip side, there are a few welcome points to the disc brake craze. Cross bikes are enjoying a renaissance in the wealth of options that disc brakes provide and the desire for even heartier 'road' machines that can handle heinous dirt roads and ultimately form a new breed of road/mountain bikes, without being called a cross bike – intriguing for sure. At the bare minimum, it's something different. Different seems to be the real commodity right now.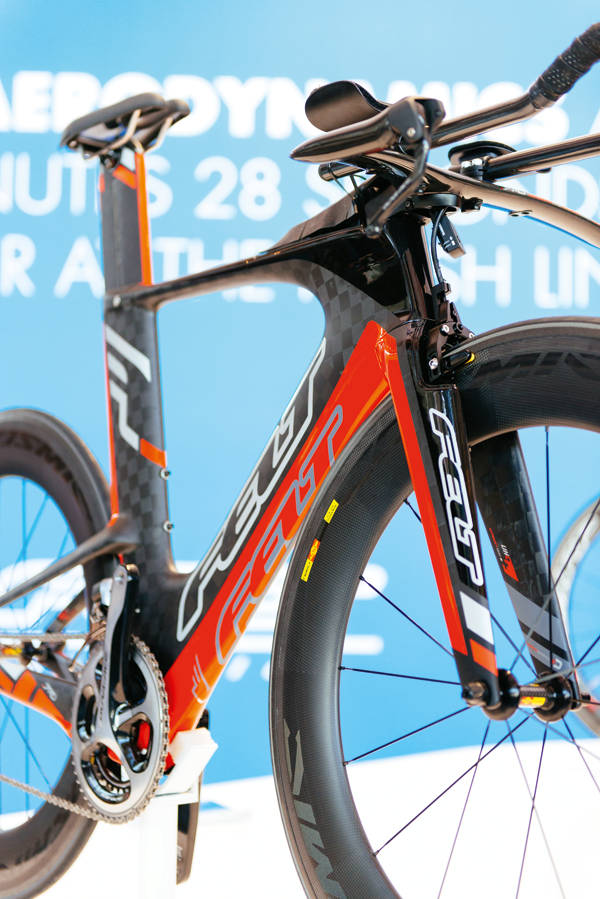 Components
On the shifting side of things the number is now 22; and not just for SRAM. The big three all have 11-speed throughout their lines. SRAM was the final entrant to the dance, but with its Red and Force 22 groupsets, stasis has been achieved. Shimano's 11-speed group sets are set all through the line now – both in mechanical and Di2 versions. Campagnolo on the other hand, the first to adopt 11-speed, had a relatively quiet year save for the company's 80th birthday and resulting 80th anniversary groupset.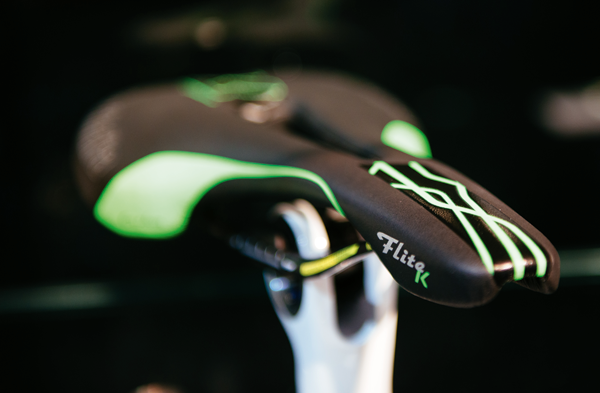 The real story out of the component leaders was the adoption of disc brakes. SRAM's 22 groupset was highlighted by the addition of both hydraulic discs as well as, in the case of SRAM, hydraulic rim brakes. SRAM has done a splendid job of creating a solid platform for the new era in braking, which, despite my curmudgeonly moaning, is fantastic, especially in the wet and long descents. Shimano didn't release hydraulic rim brakes but the discs look great. The Shimano hydraulic levers are notably smaller than the SRAM version as well.
Of course, as disc brakes soar in popularity and the options continue to grow, one company was notably silent – Campagnolo. I think we can expect to see something from Campagnolo in 2014.
Helmets
On the head protection end, 2013 has been the year of the aero road helmet. Giro's Air Attack was unveiled last season, but it was this year that the ripple became a tidal wave. Every helmet manufacturer seems to have an aero road helmet offering now and there's no end in sight. New companies are joining the fray with their own interpretations of the tune, one thing is clear – whether you like it or not, the aero road helmet isn't going anywhere.
Last year Poc (that's short for Piece of Cake) made headlines with an innovative new time trial helmet. For 2014 they're making much bigger headlines on three levels; Garmin sponsorship next season, an aero helmet and a 'normal' helmet. Like everything Poc, they're doing it a bit differently than most and there's a notable focus on safety over all other factors – something that can't be said for all helmet manufacturers.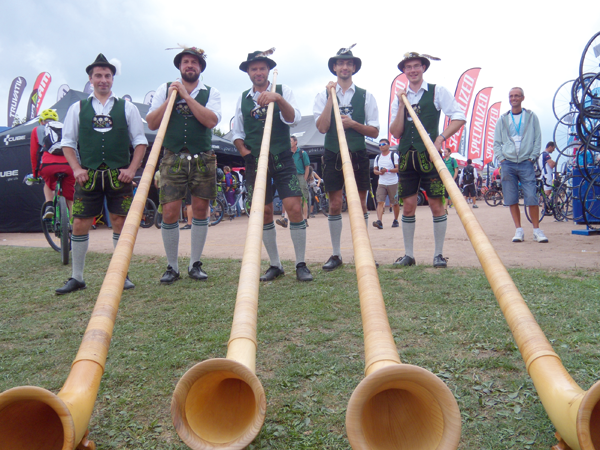 Wheels
One company that did shine in the wheel department: Easton. Easton's wheel line has been more or less consistent for a long while now. But for 2014, they're completely scrapping the old line; selling it out in its entirety to bring in a new, far better line that looks set to take the California-based company to the top of the class, headlined by the new EC90 Aero wheelset. The only thing the wheels have in common with their forefathers is the name on the hoops. Everything is different. They've created a brilliant new hub – the Echo, a rim shape they claim is the fastest in cycling, as well as the world's first carbon tubeless wheel and a lot more.
Earlier this year, Mavic released their first ever carbon clincher, but with a decidedly Mavic twist. Mavic seems to have little faith in carbon clinchers and the possibility of heat related meltdown at the rim, so they installed the carbon braking surface on their new clinchers around an aluminium support, of sorts. It's a clever idea and a welcome nod to safety.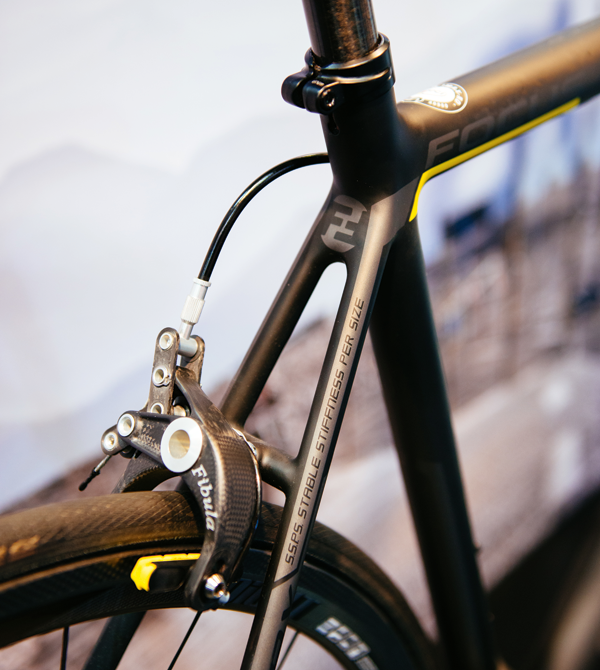 Bikes
In the light sweepstakes, Cervelo, Focus, Scott, Specialized and Rolo highlight the names.
Specialized is notable not for the fact that they created a sub 800-gram frame, but because they made a new aluminium frame, the Allez, that weighs in at just over 1000g! The whole bike on display was a barely UCI legal 6.8 kg with normal high end parts and carbon clincher wheels (read: the bike can be a lot lighter). The frame was at Eurobike last year as a super limited edition run of 200, but came in this year as a regular member of Specialized's road line.
Cervelo has to get a mention for their uber-bike – the Rca. True, it's $10,000 for just the frame, but as a halo bike, the technology from the 670-gram frame has already trickled down to the new R5, which is basically the same bike, but a bit more than 100 grams heavier and a lot cheaper. Mock the Project California bikes as much as we like, the people there are doing great work and the technology is already making its way to more accessible bikes and price points.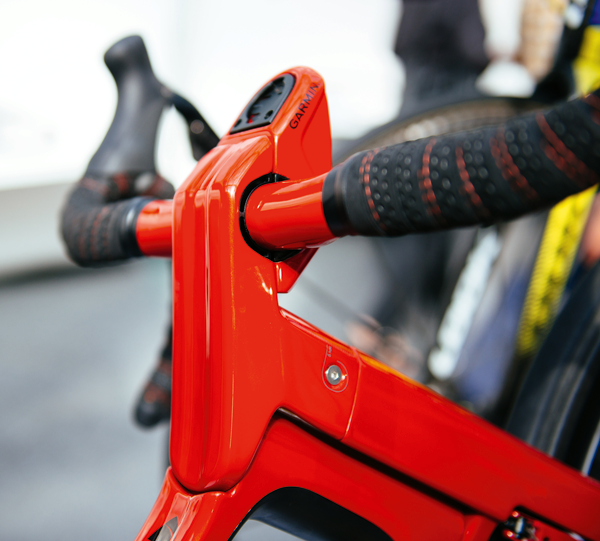 Scott has had a great bike in the Foil for a number of years now, but when the Foil initially debuted, it rendered the Addict obsolete. The year after the Foil's release, the Addict was gone from the line. Until now. The new Addict weighs in at 1,000 grams. Wait, I thought this was meant to be light? One kilo doesn't sound very impressive until I tell you that that figure includes the fork. Now I have your attention.
In the span of two years, Focus have managed to go from a producer of solid, if not spectacular, reasonably priced bikes to a maker of dream bikes. The Izalco Team of 2012 weighed about 1100 grams if memory serves me correctly. The 2013 Izalco Team SL dropped almost 200 grams off of that and now there's the new Izalco Max, which falls firmly in the exotically light category around the 750 gram mark. If that's not enough for you, they had a new disc brake version of the Max hidden in a corner of their tent at Eurobike – it weighed all of 6.2kg but was highlighted by front and rear bolt-thru axles – a very, very interesting new feature. We shouldn't expect to see it in their line for 2014, but 2015 looks to be a definite. Focus is moving up.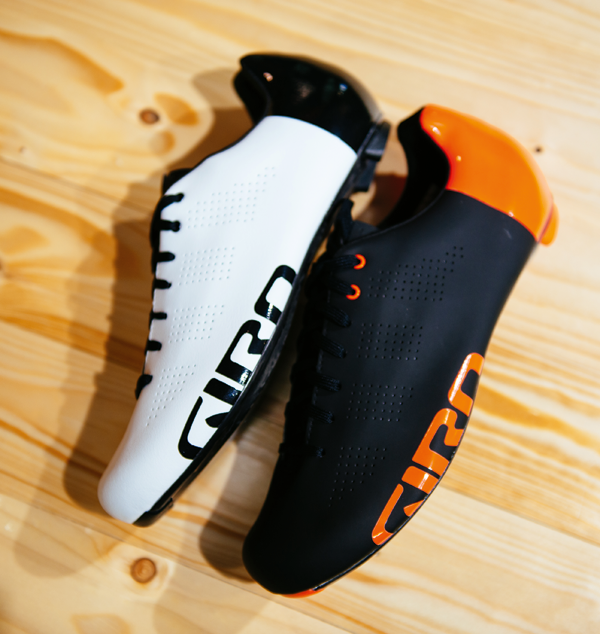 And then there's the Swedish bike of dreams, Rolo. The small frame-maker caters in luxury with three layups that should suit anyone, with frame weights ranging from just below 600 grams to 710. Their all-rounder, the Hackney, weighs in around the 650-gram mark.
Of course, a bike like the Rolo comes at a distinct cost, but for 7,000-ish euros, one of their frames can be yours. For closer to 15,000 you can have a full bike, complete with their super-light wheels. This is of course the stuff of dreams, but isn't that what something like Eurobike is for?
Comfort-focused road bikes are in full swing. Some companies offered completely new bikes, while others took the road disc craze to revamp an already tried and true model – as in the case of Specialized's Roubaix. That's not a slight either; the Roubaix looks like it was made for discs.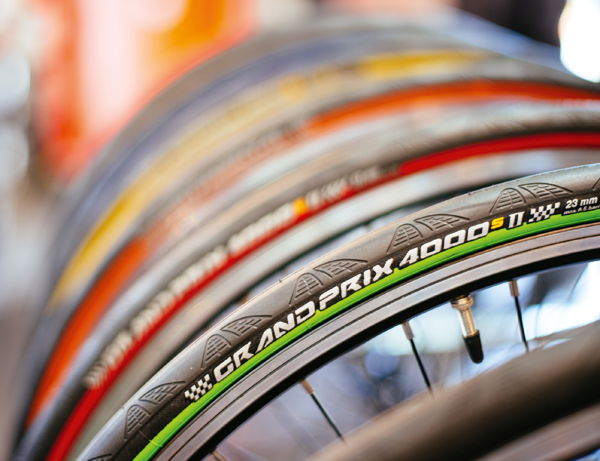 Impressive new bikes that hit the floor: the Scott Solace (all 890 grams of it), the Giant Anyroad (and they mean any road), the Orbea Avant (tops in the all-rounder category), the Cannondale Synapse (will certainly see more success in 2014 beneath Sagan) and Bianchi Infinito (Bianchi is back).
And the award for the price tag that makes you go, 'whaaaaat?!' BMC's yellow-flavoured Impec Lamborghini edition. The bike goes for a cool $32,000.
Clothing
On the clothing side of things, two brands stood out; Castelli somehow managed to not just squeeze more out of the Aero Race jersey but create an altogether new beast. The new Aero Race 5.0 jersey is not only far superior aerodynamically to the 4.0, it's also lighter than the super light Climber's jersey, which weighs in at all of 91 grams. Impressive work. If that's not aero enough for you, the new Aero Race Speedsuit 3.0 is, according to Castelli, the fastest piece of clothing available today, or rather, available in 2014.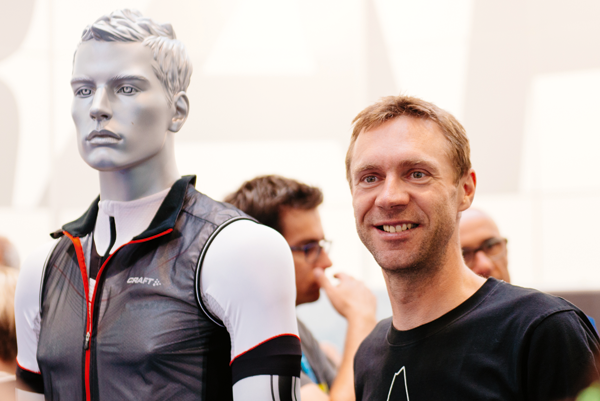 Speaking of skinsuits, Bioracer debuted a new offering – custom speedsuits as part of their Individual Speedwear program. For 1,500 euros, customers can pay a visit to the Bioracer facility, get measured up and leave with two custom speedsuits or triathlon suits, whatever you're interested in. It's a steep price, but considering what goes into a top level speedsuit these days and the fact that you get two suits, it starts to make a bit more sense…if you're somewhere near Belgium, of course.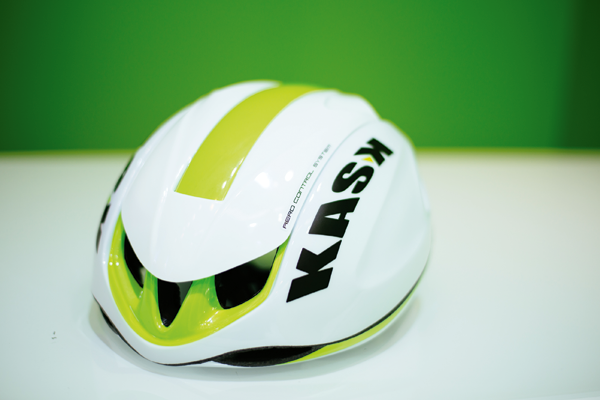 Taking a hard turn in the clothing department from super-fast to lifestyle, there's Giro's New Road clothing line. In a show marked by a lot of the same, at the bare minimum, the New Road line was refreshing in that it's different. Sure, it's not the first time, not even close, that a company has taken a long look at the possibilities for people commuting on bikes or doing a bit more off the bike than on, but nonetheless, their take was well thought out and shows some definite promise. In short, the New Road line manages to combine performance on the bike technology with looks suitable for off the bike. Bike clothing without looking like…bike clothing. The line will have its detractors for sure, but it seems like there's a small market ready to be courted. I'm interested.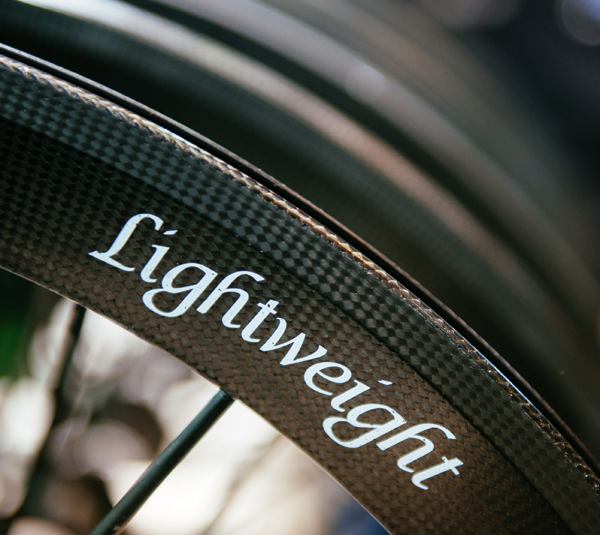 Sit Down
Watch out for Selle Italia. We don't often talk about the minds that conjure up saddle designs, but when you do, it starts to make more sense. Piet van der Velde recently left the Big S after creating a long line of brilliant saddle designs for Specialized. One could say that he single-handedly made them a viable super power in the saddle game. Van der Velde left Specialized for Selle Italia in 2013 and already has been hard at work at the company's Veneto base. Van der Velde personally presented his first three products – a new snub-nosed saddle, the Iron, which is sloped at the back for triathlon. Upward-sloping saddles aren't legal for UCI races, but they are for triathlon and they do provide a notable advantage. And because style does matter, the Iron is designed to look like a Shelby Cobra from behind. Check one for Selle Italia. Check two, a new Flite saddle with a slightly broader nose and a refreshing take on a classic. Check three, a new line of bar tape, really good bar tape at that and also in an entertaining array of colours. Expect a lot more to come flying out of Selle Italia's doors in 2014.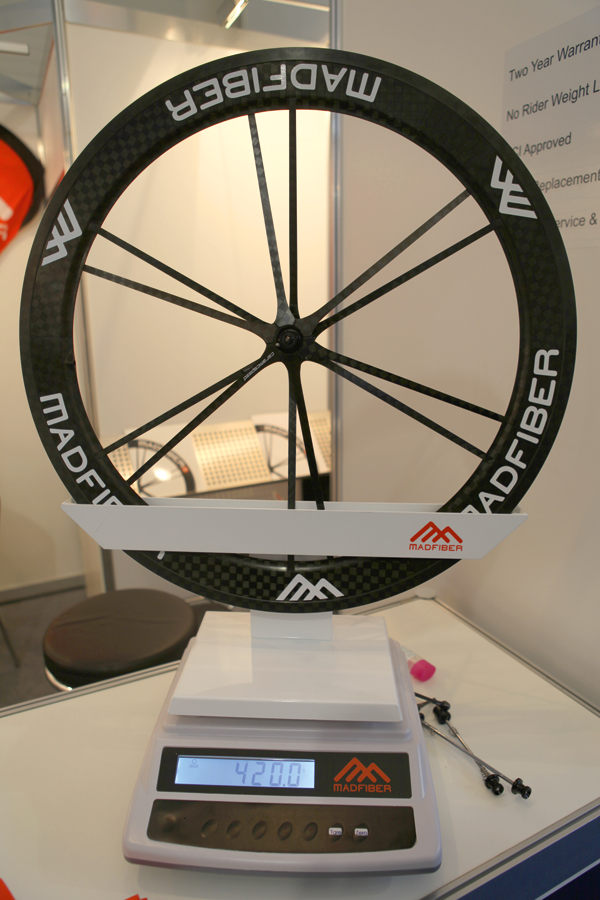 When you think of saddle innovation Brooks isn't generally top of the list, but they managed quite a feat in 2013; they left leather behind, but not the style. The new Cambium still incorporates Brooks' hammock design, anchored with aluminium ends. But instead of leather they've gone with rubber and organic cotton to make something different, but still very much Brooks.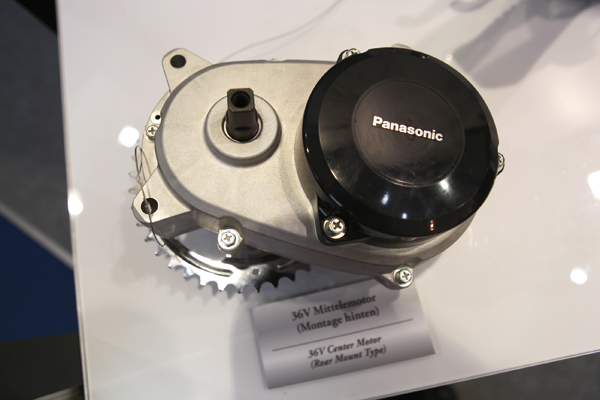 And in an 'at last' moment, the Garmin Vector hit stores. The Vector was first proclaimed a Garmin product three Eurobikes ago, but it wasn't until this summer that the product finally became real. So everything I said over the last two Eurobike articles, go on with that now. It's a pedal based system, competitively priced, easily maintained, early reviews are good and it's ANT+ compatible for the now ubiquitous Garmin Edge products.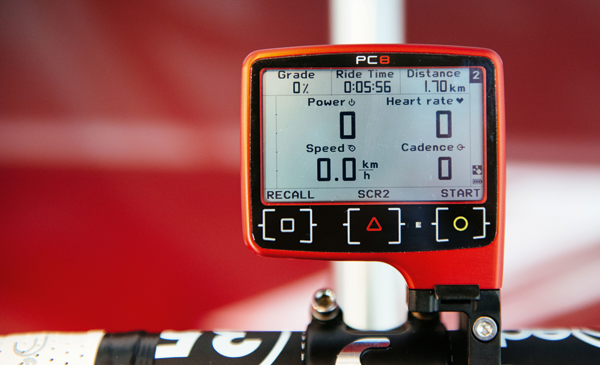 Looking back
My opinions have evolved as I've written this. When I started scribbling, I felt a bit let down, like the bike companies weren't coming through with something amazing and new. Could disc brakes really be worth all the fuss? The jury is still out on that for me, but overall the modest improvements and some outright fantastic products from some lesser names show that things are moving forward on the super bike end. There is this feeling though that we're looking at a ceiling in bike technology. How light/comfortable/aero can we go? Where is the limit?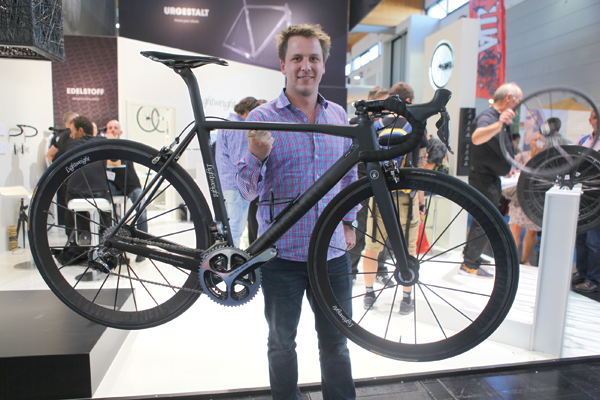 On the e-bike and commuter side of things, there really doesn't seem to be a limit as more and more people hop on bikes from every walk of life. That fact alone is reassuring and invigorating. Everyone should know the feel of the wind in your face, the sun peaking over the distant hills, the feeling of being outside. Bikes are an amazing thing. Let's hope that millions and millions more people will fall in love like we have.