Fabian Cancellara has enjoyed phenomenal success in his professional bike riding career but, as they say, all good things must eventually come to an end.
Retiring from the pro-peloton at the end of 2016, this current Tour de France is Cancellara's final appearance in the world's most famous stage race. With a lengthy resume of success in the iconic event, Cancellara has enjoyed seven stage victories and an astounding 29 days in yellow.
Two stages of this year's event have taken place on Cancellara's home roads of Switzerland. During that time it was only fitting that Trek would announce a commemorative bike for 'Fabs'.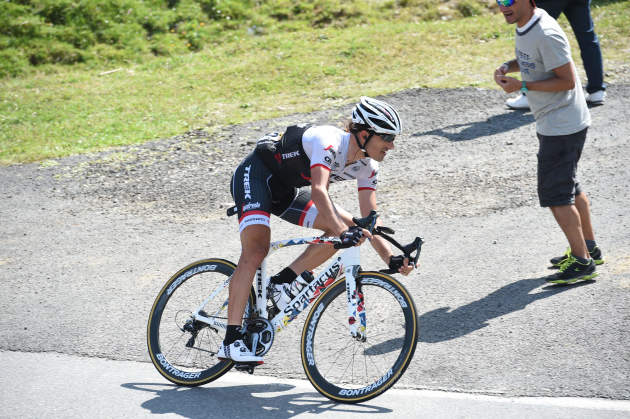 The good news for fans is that a replica of the bike 'Spartacus' is currently riding is now available to order via Trek's Project One program. Featuring a unique graphic scheme that celebrates the various teams and milestones of the legendary athlete's career, the bike was first unveiled just days before the race's 2016 edition.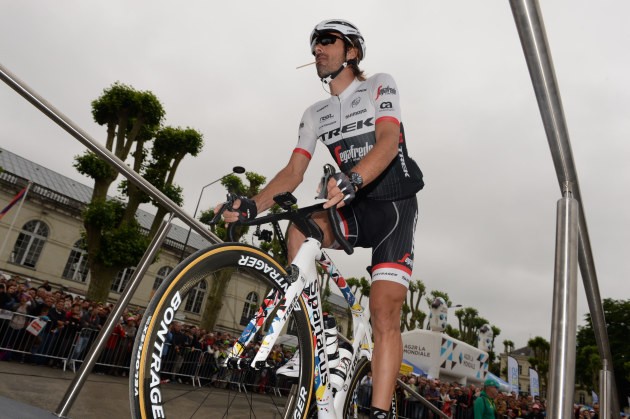 The original bike was conceptualized by Trek graphic designer Brian Lindstrom and hand-painted. It features a representation of the palmares and various jerseys Cancellara has adorned over a professional career spanning some 16 years.
Paying homage to the moniker that has become synonymous with the rider, Lindstrom opted for the downtube of Cancellara's Trek Madone to prominently display the name through his final edition of le Tour.
 
The Fabian Tour Edition is available immediately in Trek's Domane and Madone platforms through Project One and sure to be a hit.