Bicycling Australia took a first look at it at the Tour Down Under in January, now Rotor have officially launched their latest offering – a 13T 1x hydraulic drivetrain.
Lighter, with less moving parts and more efficient, Rotor engineers say their new 13T 1x hydraulic drivetrain offers a 'simplified and performance-optimised shifting experience'.
Rotor say the 1×13 is a lightweight and robust groupset that benefits from the maximum rigidity and optimum structural efficiency of modern disc brake systems.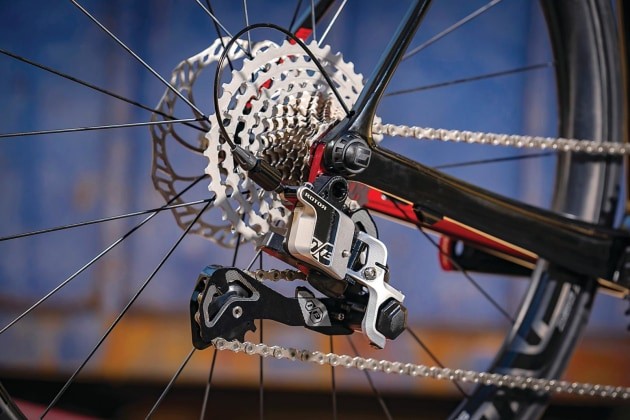 The company have also launched two unique wheelsets to suit the 13-speed drivetrain, both obviously featuring a wider rear hub to contain the extra gearing.
The actual weight of the groupset is 1,785g including rear derailleur, shifters, flatmount calipers, hydraulic hosing, 10-36 – 13T cassette and an uncut 126-link chain.
… typical dual front chainring 11-speed set ups only actually offer a 14-speed effective gear range …
Shift indexing for 1×13 takes place in the rear derailleur to deliver crisp and precise gear changes. The smart cookies at Rotor have also incorporated an internal clutch mechanism – this helps keep chain tension steady over rough terrain and will assist in preventing potential frame damage from chain slap which can be more significant on 1x.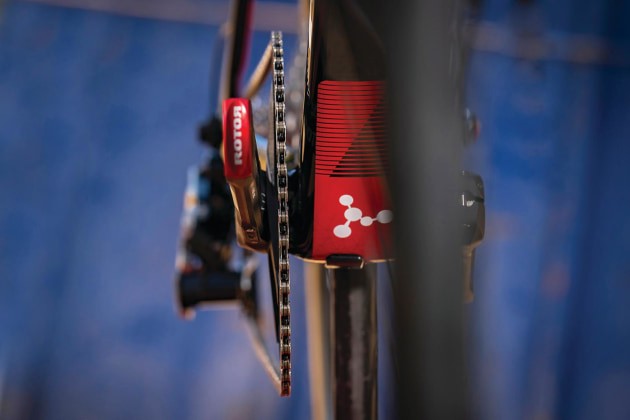 In another first the Spanish innovators say the new groupset suits multiple disciplines – the modular platform can be installed on road, gravel, cyclocross and even mountain bikes.
The Rise Of 1x
A viable and logical alternative to traditional 2 x 11-speed, Rotor have pointed out that typical dual front chainring setups only actually offer a 14-speed effective gear range.
"Although the traditional 2×11 groupset has 22 theoretical gears, the effective gear range is 14-speed due to overlap of chainring and sprocket combinations," said a Rotor spokesperson.
"Combined with a wide choice of 1x chainring sizes (38, 40, 42, 44, 46, 48, 50, 52, 54) our 13 speed cassettes can match and improve gear range and gear steps of the traditional 2×11 drivetrains.
"We have put the cyclist at the centre of our re-designed 1×13 transmission by analysing real user-data thanks to our sophisticated INpower power measurement technology," he said.
"Our engineers process the primary data in the fine-tuning of our drivetrain design to deliver the optimum cadence range and the best possible cycling experience."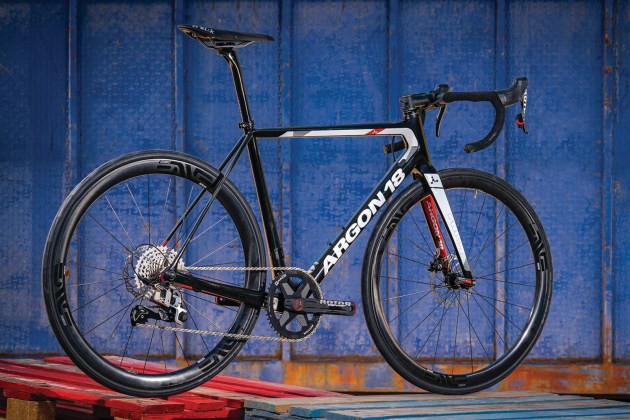 Pricing & Availability
The 13-speed groupo is available in a number of kits – each includes a wheelset taking into account other maker's wheelsets will not accommodate the wider hub required for 13-speed.
Approximate Australian pricing is:
• 1×13 Ultimate Performance 1×13 groupset kit 2Inpower (Power Meter + Carbon wheels) $7,800
• 1×13 Super Light 1×13 groupset kit Super light (Carbon 13-sp Wheelset) $5,900
• 1×13 Adventure 1×13 groupset kit (Alloy 13-sp wheelset) $4,500