A self-confessed old-school rider who raced the Tour de France on steel bikes with downtube shifters, Pat Jonker takes the latest Focus Paralane2 e-bike on a gravel mission in the Clare Valley.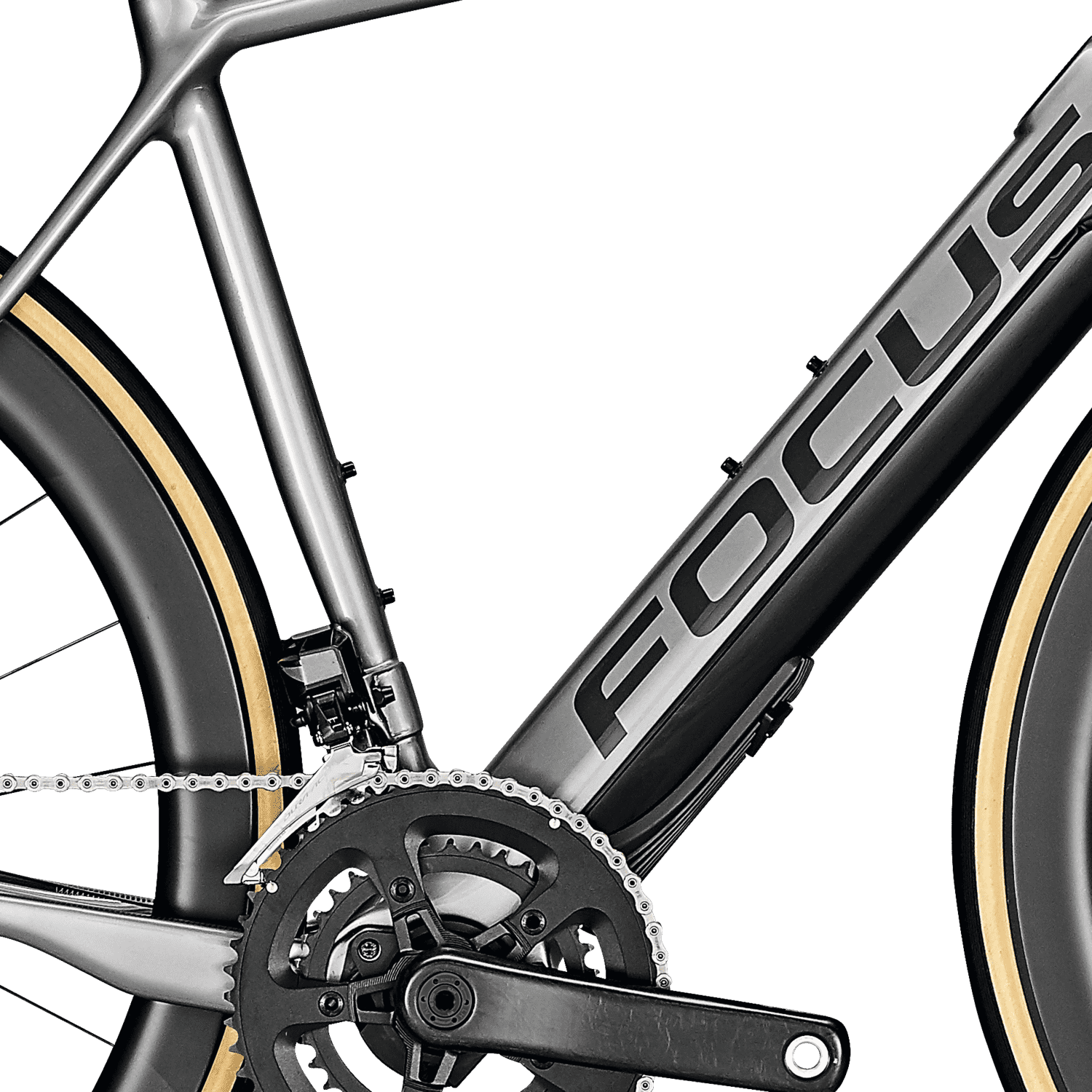 When it comes to mechanical engineering, people seem to sit up and take notice if the product has a German flag on it. This is the case with the the vast majority of products and bicycles are no exception.
Focus are a German-based bike company who have had some great success in the past with their Izalco Max range. From the WorldTour to your local beach run, the Izalco Max was the light-weight, high-performance machine to be seen on.
Currently Focus have their eyes set on the ever-evolving and fast-moving world of the e-bike.
As an old-school former Tour de France rider who raced on a steel bike with downtube shifters and toe clips, naturally I am a sceptic so far as motors on bikes go. Like many I've always believed a bike should be powered by legs, lungs and the heart – not an electric motor.
So where does the road e-bike fit in the world of cycling today ? I am about to find out.
Paralane2 9.8
Thanks to our good friends at Focus Australia, today I'm road testing the Paralane2 9.8 carbon fibre electric assist – and that's 'Paralane squared', not a 2.
What hits me first is that this e-road bike looks like any other road bike just with oversized down tubing. At first glance you can not tell this bike is an e-bike at all…where is the electric motor and battery hidden?
Well Focus have done a great job integrating the 250Wh battery in the downtube and the German made Fazua motor is well-hidden in the bottom bracket all up this beauty weighs in at 13kg.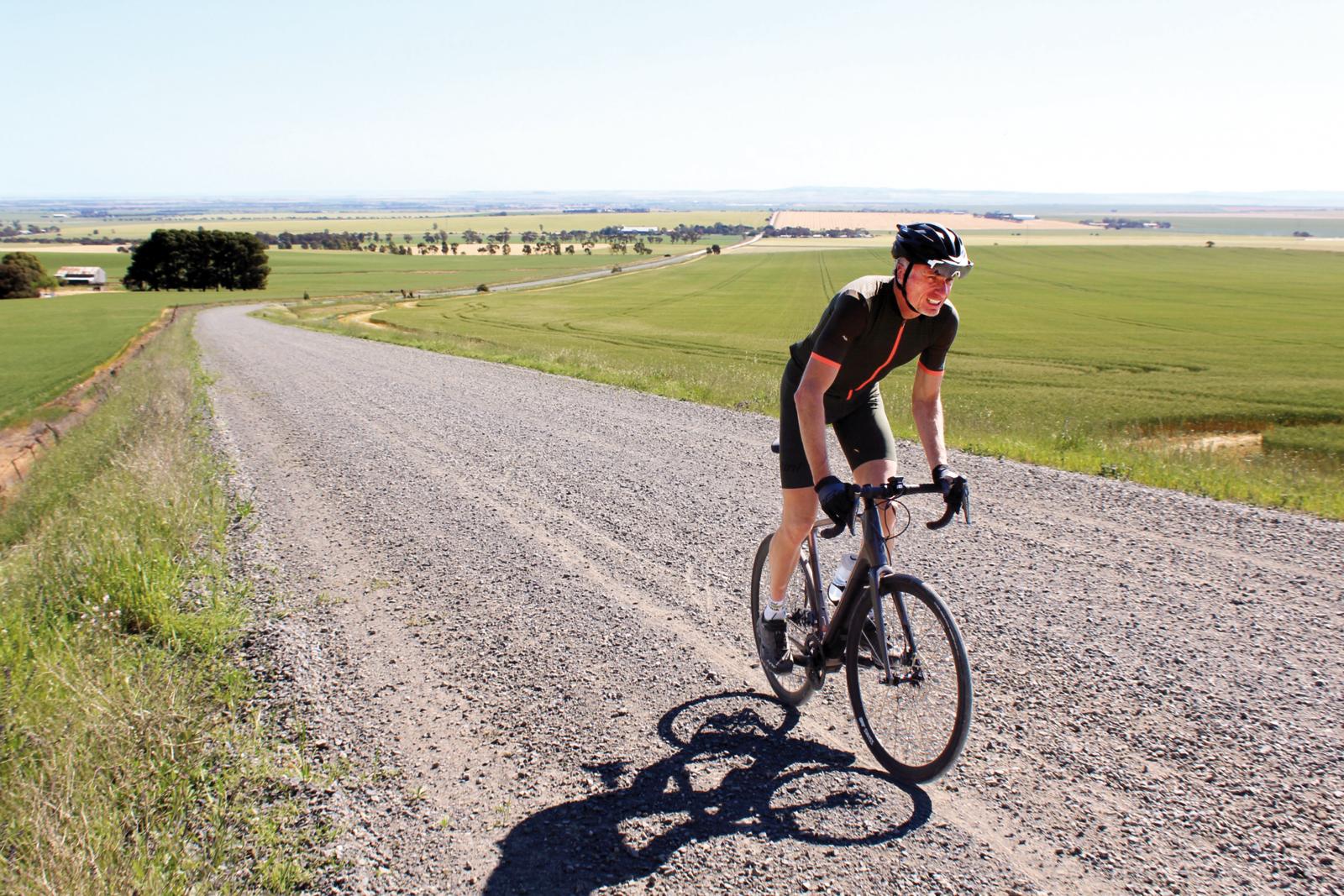 Let's Ride
I take the Paralane2 to Clare, 1.5hrs north of Adelaide. The plan is to ride the 'Dirty Clare', the route of the 2020 Gravel Fondo which is an 80km loop. This consists predominately on compact dirt gravel with a little tarmac thrown in at the end. There is 1000m of climbing and this is where I expect the Paralane2 to excel.
Now just like any e-bike that lands in Australia, the assistance you will receive from the motor is limited to 25kph max – not super fast I must say. But this proves enough and this will come in handy on the climbs and indeed into the strong headwinds.
As I head out on my 80km ride which starts with a gentle 5%, 3km climb, my speed quickly drops below 25kph. 
It's at this speed that the electric motor kicks in and I can hardly hear the Fazua Motor's buzz 
as it does its job.
I know this ride is going to be a blast as I effortlessly hold 25kph and I can remain riding in my big chain ring, a 52.
The gearing on the Paralane2 is 52 – 36 up front with an 11 x 34 
cassette, so on this particular course with max gradients of 12% I can easily remain in the big chainring all day.
The Cockpit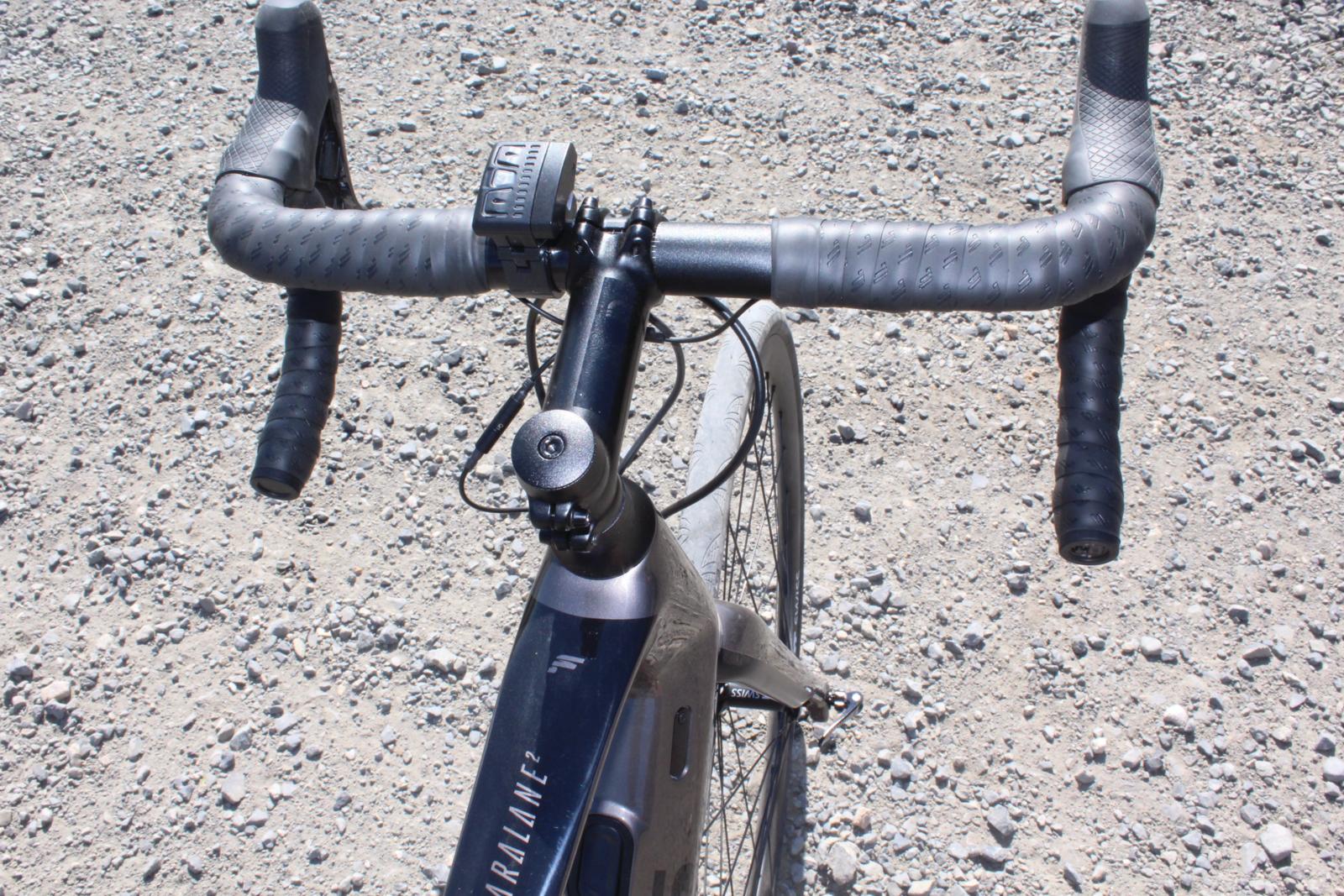 The small controller for the motor sits on the left side of the handlebar, and there are a series of LEDs that indicate battery charge level. In addition to that there are three buttons to work with – one to turn on the system, another to increase the level of assistance and the third to decrease the level 
of assistance.
I'm told the engine / drivetrain manufacturer Fazua are working on an app to pair with the controller with functions such as navigation battery monitoring and sharing ride stats.
The Feel Of The Ride
As I get stuck into my ride getting in and out of the saddle its hard for me to tell that I am actually riding an e-bike. The carbon frame is compliant – this has a lot to do with the rear triangle design – the flattened profile and bowed seat stays together. In addition to this the BBB CPX Plus carbon seatpost makes for a comfortable ride.
With a headtube shorter than most road bikes I have ridden the rider is reminded this is no race bike, but a designed and set up for adventure bike.
Once hitting the gravel sections I was amazed at the smoothness of the Paralane2 – it handled the uneven surface with ease and soaked up all the rough stuff as quickly, easily and effortlessly as Eddy Merkcx used to drop his rivals. So where is this smoothness coming from?
Road Boost Technology
The Germans are behind the engineering of this frame and they have introduced oversized 'road boost technology'. This equates to a wider spacing for the hubs – the rear 148×12 and front 110×12 – in order for the chainline to better mesh. There's also a wider bottom bracket which was needed to house the motor. It all comes together as a smooth and comfortable package – other than the ride this eliminates ghost shifting and reduced chain wear – definitely an added advantage.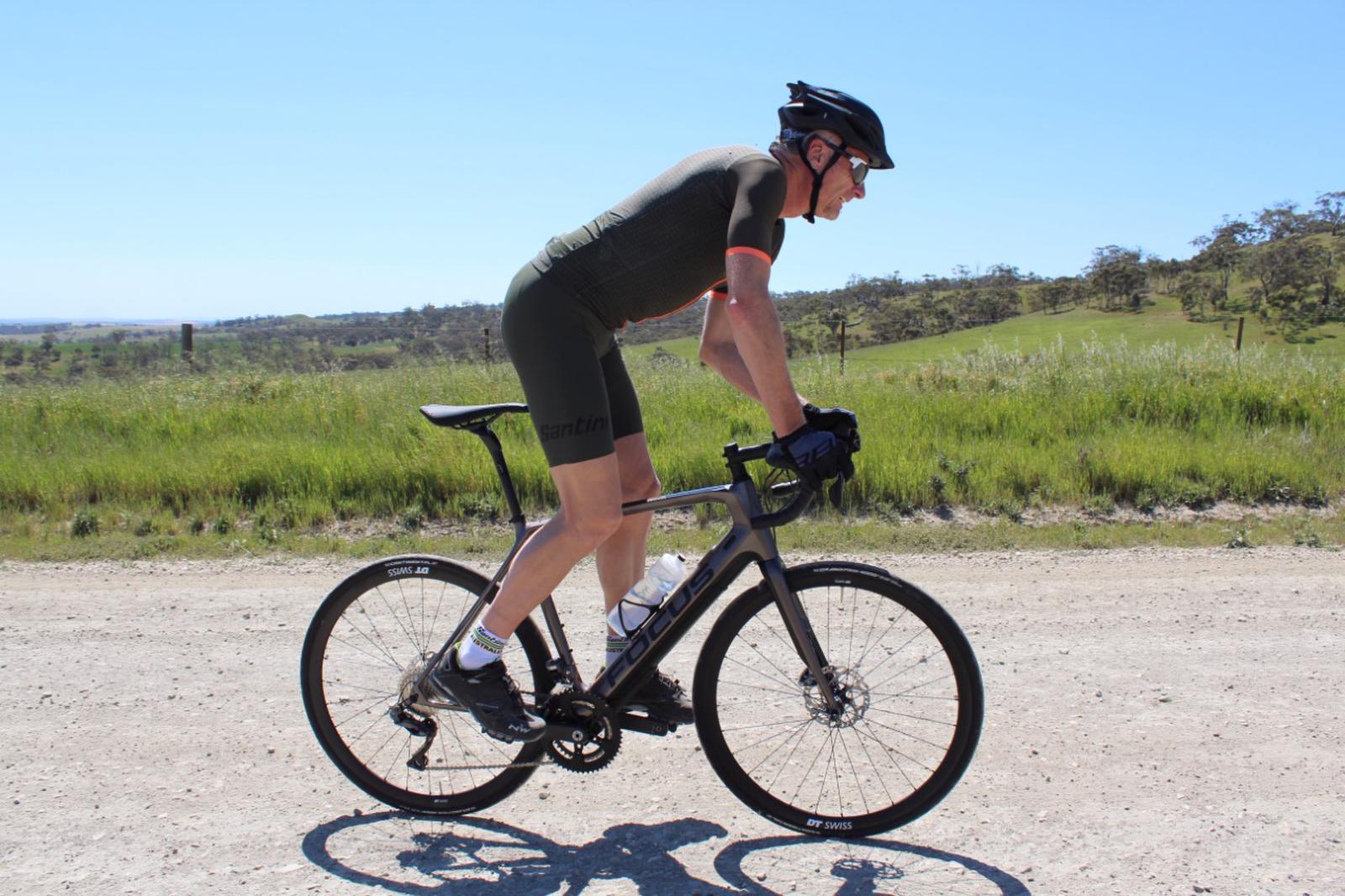 Descending & Climbing
The Paralane2 is factory-fitted with an 11spd Shimano Ultegra R8050 Di2 groupset the braking power comes from the Ultegra R8020 hydraulic discs. This class-leading build provides finger tip lightness to the gear shifting and braking which – a welcome addition as the bike weighs in at 13kg.
During testing I did notice the extra weight but that weight transferred into extra speed on the down hill runs. The hydraulic disc brakes performed faultlessly and slowed me well before each switch back. And yes…upon accelerating out of the switch backs the e-assist kicked in and within a split second I was at speed again.
…what hits me first is that THIS E-BIKE LOOKS LIKE ANY OTHER ROAD BIKE, JUST WITH OVER SIZED TUBING…
Once on the longer, harder climbs the Fazua motor did the job nicely, integrating smoothly and being a welcome addition. There are three levels of assistance levels from green (which gives you an extra push coming out of a corner) through to red (a 250W level that easily maintains a speed of around 25kph on even the steepest ascents).
As the road became rougher I came to thoroughly appreciate the 28mm Continental tyres. The frame has a clearance for tyre widths of up to 35mm – very handy as the bike was designed to explore the roads less ridden. Given the choice I would be using 35mm tyres on this build all of the time.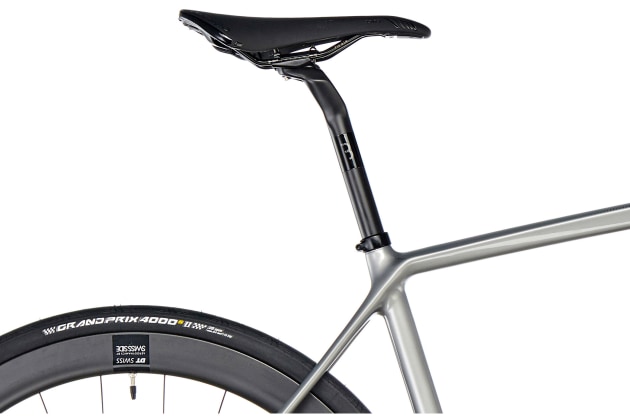 The Flats & Tarmac
I'm now into the final 12km of the 80km loop and the cockpit is indicating 75% battery life remains. But it's worth remembering that determining battery use and life is difficult and is based on a number of variables including your own level of fitness. For an average weekend rider I'd comfortably predict a range of a days riding or around 180km with around 2500m of climbing out of a fully charged unit.
Riding on the Riesling Trial – which is the last part of the Clare Gravel Ride – and I was concerned that the bikes weight of 13kg was really going to slow me down compared to my own road bike.
The bike surprisingly rolled along nicely with no assistance, I would say the extra weight and riding into a head wind at around 27kph only slowed me down a km or two compared to my own lightweight racing machine. Also what is important to note there is never any drag, as the motor is designed to shut off to eliminate any resistance when not in use.It is also possible to leave the battery at home as there is a frame cover that sits nicely over the power unit; without the battery you save 3.2kg.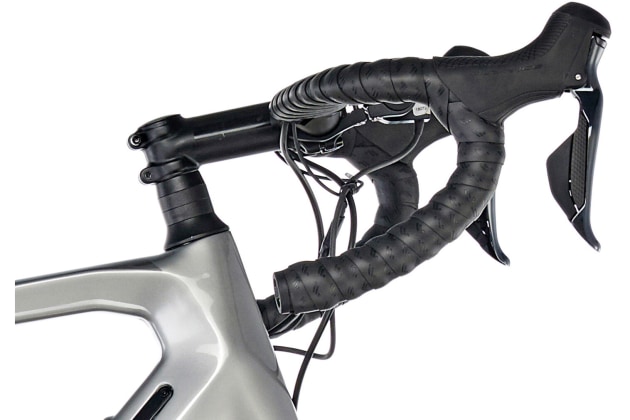 Conclusion
As I finish my ride with a big smile on my face I have to say it was a blast; it was very simply so much fun riding up the gravel 10-15% climbs around the Clare Valley with ease at 25kph. I was thinking this 
must be what it feels like to be Chris Froome.
I averaged just over 32kph where I would normally on a course like this average around 26kph. The big difference of course was the fact I felt fresher at the finish – my legs were not completely destroyed. I could still feel that I had put in a solid ride but I could have ridden another lap if I had the time, and I think this is the essence of the e-bike: the ability to ride further, explore more of the hidden roads off the beaten track to get more out of your body by an extra few watts hidden in the downtube and bottom bracket.
What does the future hold for the E-Bikes
Well, e-bikes have gradually become a billion dollar industry (think China); all the major players are investing heavily in this area. I can feel lighter power units with the possible integration of KERS (kinetic energy return system) will mean charging will be done while riding, which will equate to miles and miles 
of fun. 
Summing Up
Quality
The ride feel is fantastic for what its built for – an all-round beast hungry to eat up what ever stands in its way. It's an Adventure bike with a capital A, not built for aerodynamics but for comfortable endurance rides.
Performance
It's a terrific performer. Handles well on the descents, but the extra weight does take some getting used to: you will fly down the hills and have the ability to add 250W and fly up them as well.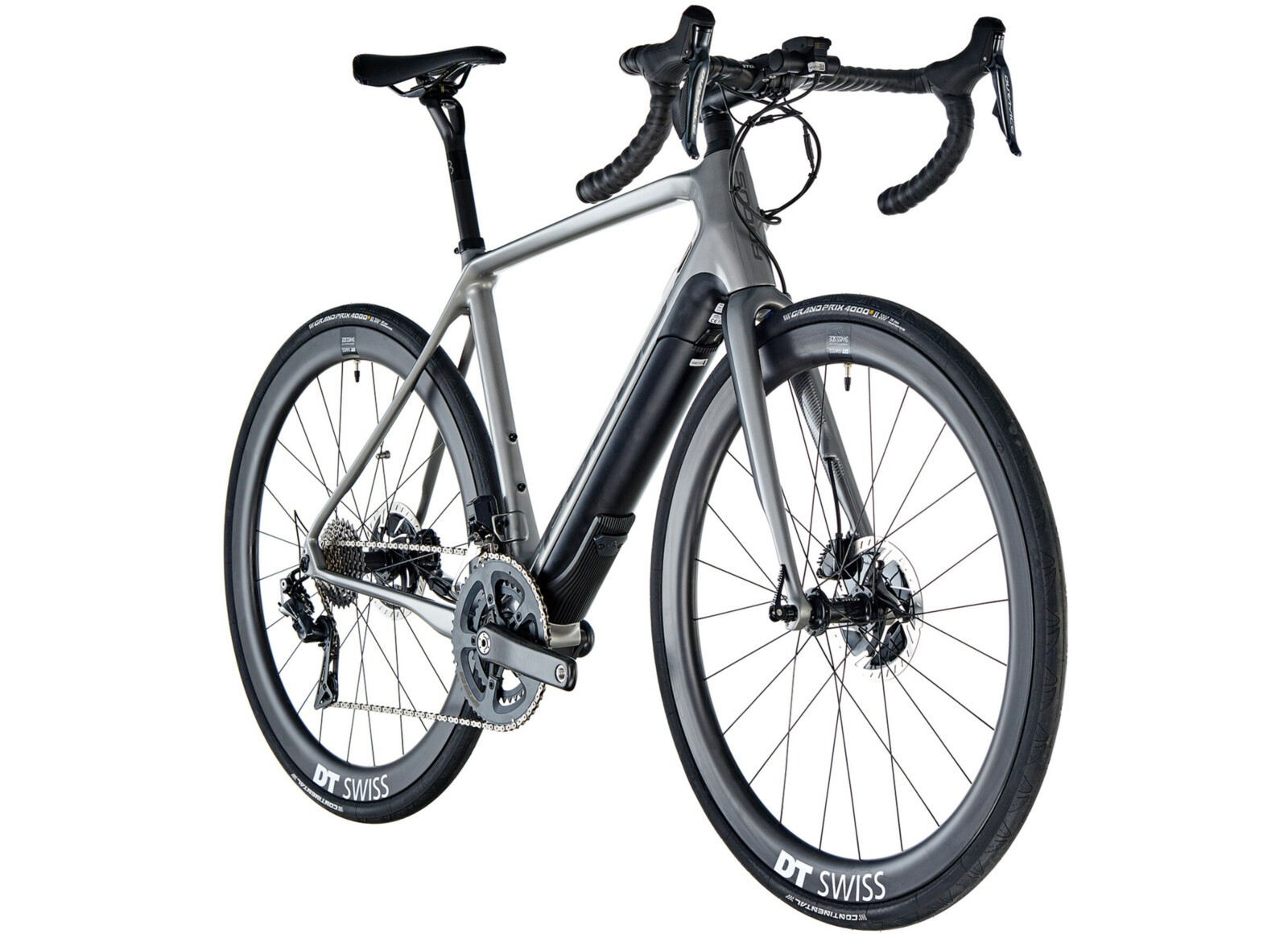 Value for Money
The Paralane2 9.8 retails for $10,499 with a 9.7 model featuring Ultegra mechanical available for $8,999. There are a number of other models, including a 105-equipped disc version (with the same e-drive) for $5,999. For a premium carbon fibre bike with the latest technology and the ever-reliable Fazua motor this bike offers miles of endless fun; it's up to you how much you are willing to pay for endless fun.
Overall
I am now a convert and only see an upside for the e-bike world. Where will it end? Who knows…but for now all I can suggest is to go to your local Focus dealer and book yourself in for a test ride.
Specifications
Frame: Focus carbon SL E-Road, disc, road boost 148x12mm through axle, RAT Evo technology, internal brake and gear cable routing.
Fork: Focus Carbon, disc, road boost 110x12mm RAT through axle, RAT Evo technology, flat mount 140mm, internal brake cable routing
Stem: BBB Deluxe, aluminium, 31.8mm, +/ – 7 degree
Handlebar: BBB Deluxe, aluminium, drop: 125mm, reach: 70mm
Front Brake: Shimano Ultegra R8020 hydraulic disc, 160mm 
flat mount
Rear Brake: Shimano Ultegra R8020 hydraulic disc, 160mm flat mount
Derailleurs: Shimano Ultegra R8050 Di2
Shifters: Shimano Ultegra 
BRR8070 Di2
Cassette: Shimano Ultegra 
R8000 11-34T
Crankset: FSA carbon arm, 52-36T
Front Wheel: DT Swiss RR521 SPLINE DB, 32mm height with DT Swiss 370 boost hub
Rear Wheel: DT Swiss RR521 SPLINE DB, 32mm height with 
DT Swiss 370 boost hub
Front tyre: Continental GP4000S II, 700 x 28C, folding clincher
Rear Tyre: Continental GP4000S II, 700 x 28C, folding clincher
Saddle: Prologo Scratch
Seatpost: BBB CPX Plus, Carbon, 27.2mm, 350mm, set-back: 20mm
Battery: FAZUA evation, 
250 Wh, removable
Motor: FAZUA evation, 60 Nm, 250 W
Battery capacity: 7 Ah (250 Wh)
Weight: 12.95kg (size 54cm 
without pedals)
RRP: $10,499