It's no secret that legendary MMA fighter and boxer Conor McGregor likes bikes, the zillionaire Irishman often incorporates cycling into his pre-fight training regimes.
In fact, in a recent Instagram post featuring himself and two friends out riding under the baking sun, McGregor wrote 'Team 'McGregor FAST conditioning' working hard in the desert today!
McGregor is often seen training with former Irish Road Race Champion Julian Dalby who rides a custom carbon machine from FiftyOne Bikes, a US-based company that builds its frames in Ireland and is headed up by Aidan Duff.
"Julian is a mentor of mine and has introduced cycling into Conor's regime," Duff recently told US Bicycling Magazine. "He's not stomping out 200 kilometre spins, but regular 30 to 40 kilometre spins as a diversion from the gym and a means to boost aerobic fitness."
"So when the call came, we knew we had to bring our A game to the table," Duff said, on being commissioned to build a bike for McGregor.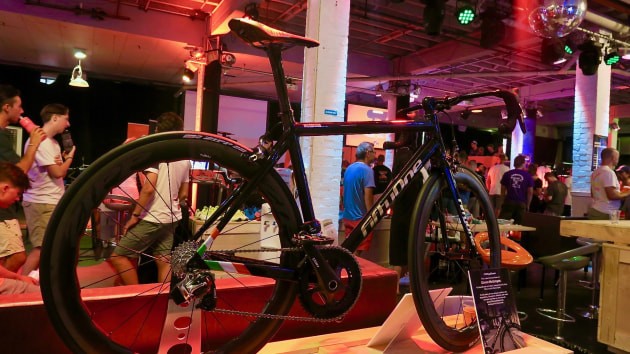 Conor McGregor's Bike Pops Up In Adelaide!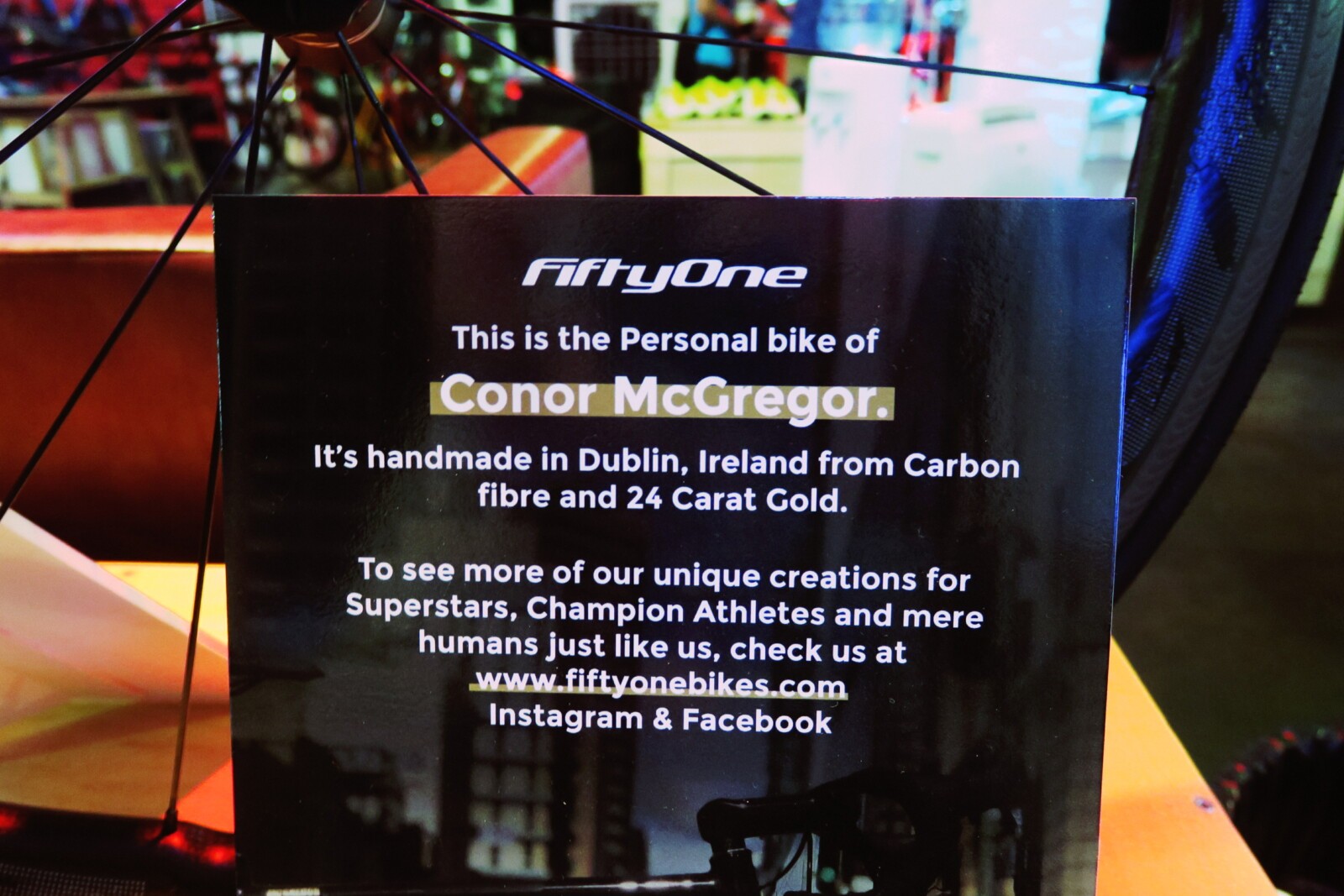 Making our way to the popular Rapha pop-up following a long, hot stage of the 2018 Santos Tour Down Under, we were surprised to see McGregor's bike on display at the packed and pumping venue.
With his 'Notorious' nickname imprinted over the entire frame, there's no mistaking the owner of this eye-watering bike. The hand-laid frame features 24-carat gold leaf accents, but that's just the beginning.
There's a Fizik Antares saddle complete with custom gold panels, SRAM Red eTap wireless shifting and Zipp's best-of-the-best 454 NSW wheels.
Pedal choice is interesting, Conor preferring flats for his short-distance train rides, and pushing a 53/39T crank and 11-28T cassette.
A big fan of cycling, the unmistakable UFC fighter is on record as saying "for endurance, it's good because you're not pounding the roads." We completely concur … but we'd probably agree with anything Conor said, particularly if he was in the same room.
We hope you enjoy the gallery.