Bicycling Australia have officially launched a third major Gran Fondo cycling event, the Noosa Classic to be held at Queensland's iconic coastal destination on August 26th, 2018.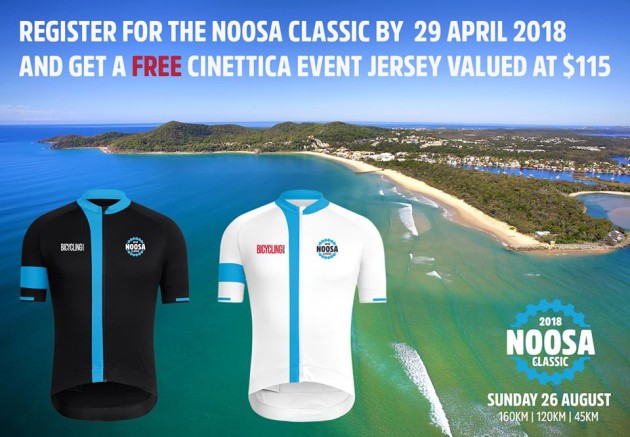 Sister event to the recent Clare Classic in South Australia and multiple award-winning Bowral Classic – an event that in its first two years generated more than $250,000 for charity – the Noosa Classic has hit the ground running with hundreds already locking the date away.
The Noosa Classic will attract riders from the Sunshine Coast, Brisbane, Sydney and Melbourne – enthusiasts from across Australia and overseas making a pace line to the world- renowned Noosa region.
"Following on from the charity fundraising success and major awards of the Bowral Classic, and four months after the inaugural Clare Classic in South Australia's Clare Valley, the Noosa Classic is set to attract significant interest from the cycling community – from Australia's southern states and overseas." Mr Yaffa said.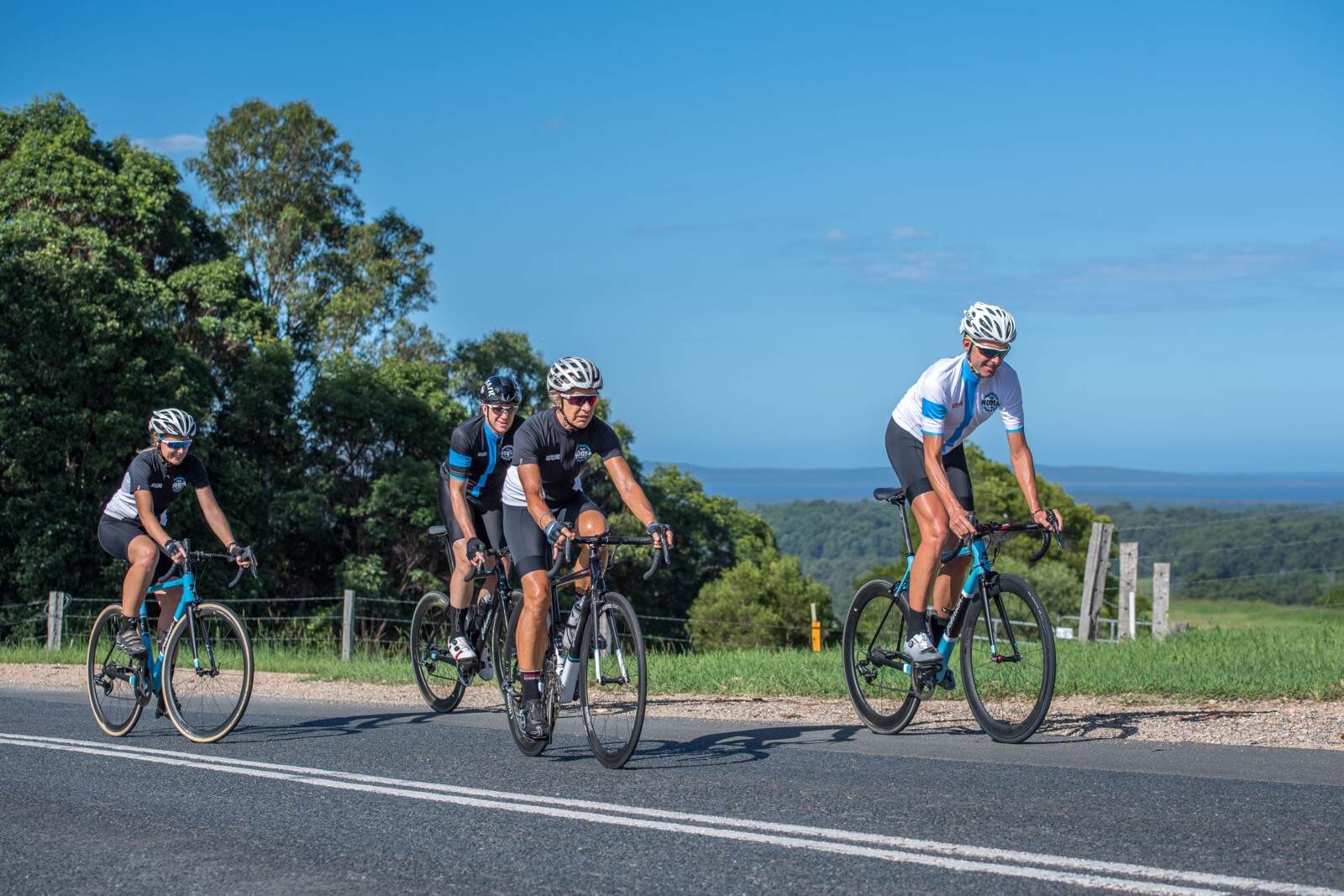 Major Boost For The Cycling Economy
"This event is another shot in the arm for the cycling economy here in Australia"….these mass participation events deliver significant economic benefits to distributors, manufacturers and bike retailers. As riders
prepare themselves for these challenges, they drive the cycling economy in may ways with significant expenditure on bikes and accessories. The team at Bicycling Australia and is very proud to be a positive contributor to the health of the cycling industry."
The Classic team is also so pleased to have Tourism Noosa supporting our event as our exclusive destination partner.
Noosa Council's Cr Jess Glasgow, a lifelong resident, keen cyclist and avid supporter of the event, is thrilled to have the cycling classic coming to the region.
"The Noosa Classic will take your breath away with every pedal," he said. "It's the perfect time of year to be in Noosa and on the bike – exploring what Noosa has to offer."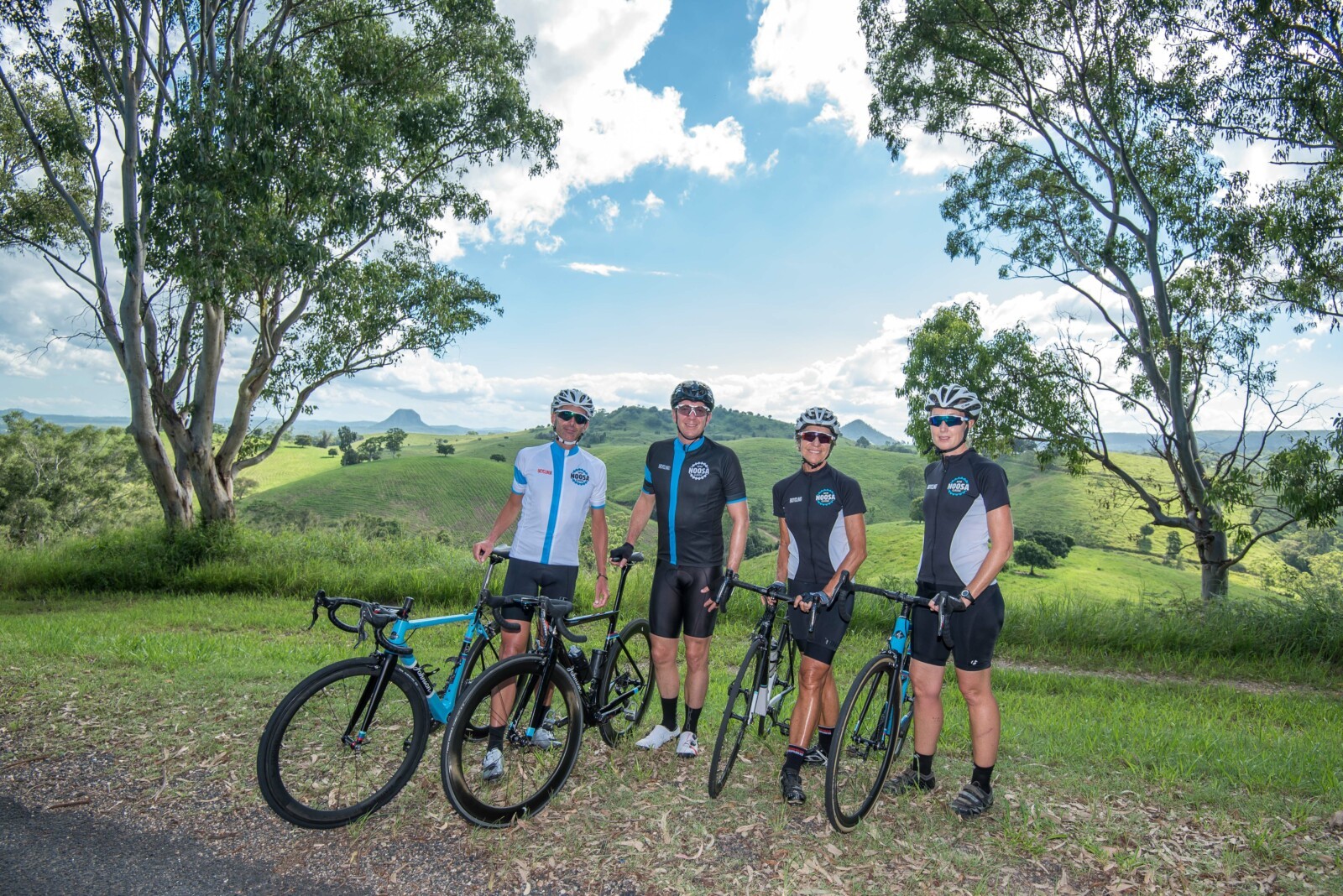 Three Course Lengths – An Option For All
The Noosa Classic will offer three course lengths – 45km, 120km and 160km. Participants will be in awe of the stunning
scenery and highly-regarded cycling routes of the region's hinterland district. Returning through the lush, perennially green Mary Valley, Challenge & Maxi Classic riders will travel
through Kin Kin, then back past breathtaking Lake
Cootharaba via Boreen Point.
After completing the Noosa Classic participants can enjoy looking over the latest bikes, gear and equipment from the world's leading bicycle brands at the event expo. In addition, the event village will offer a large comfortable area for riders to relax, take in the live entertainment, eat from a wide range of food outlets and recover with cold beer or two.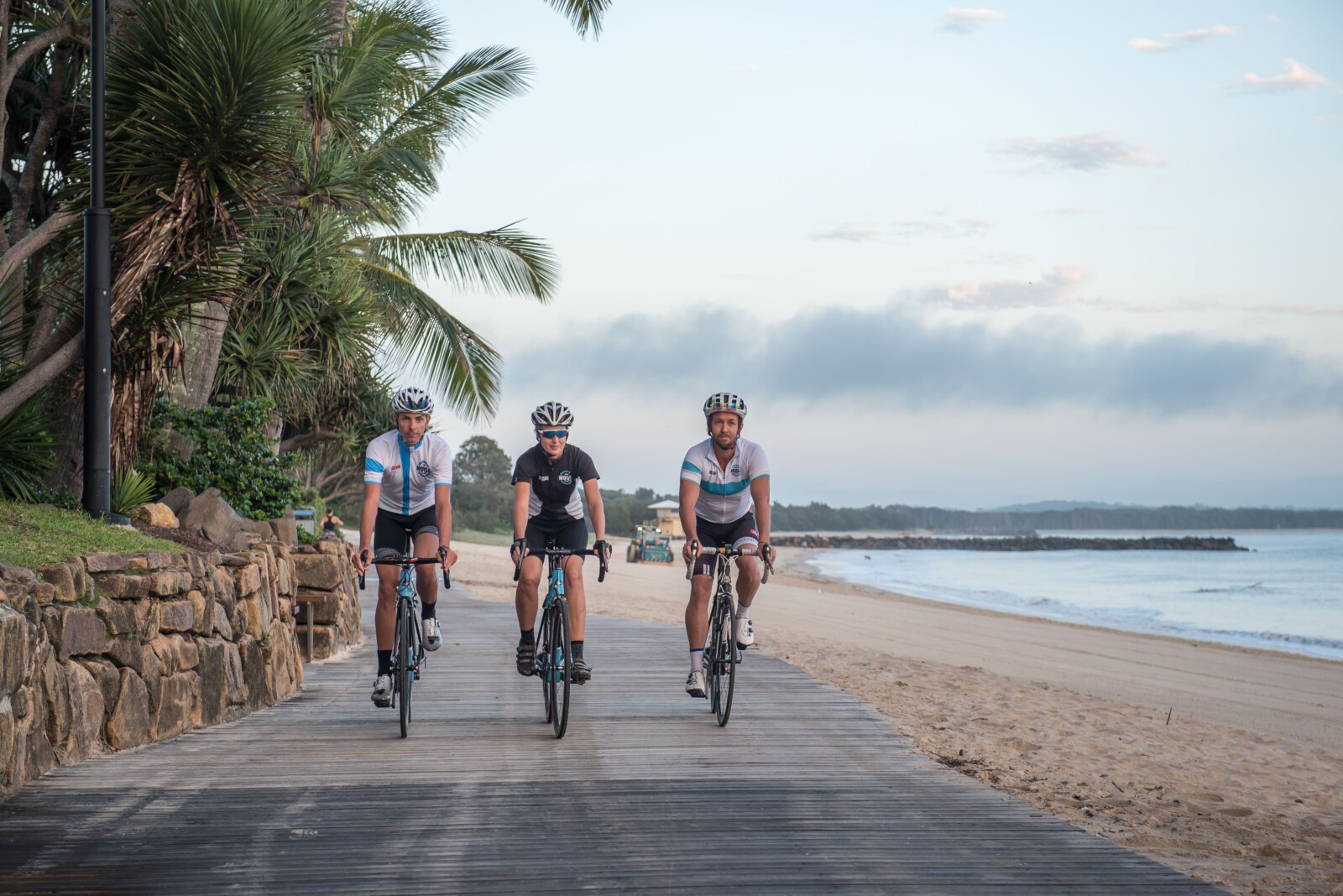 "You Decide You Choose"
The Noosa Classic will adopt and launch what we believe is a unique and refreshing approach to cycling event fundraising. Our mission of providing riding teams and individuals with flexibility on what charities they support has been well received in our market feedback to date.
All charity initiatives are to be applauded, however we aim to give the power back to riders by letting them choose which charity or cause they are truly passionate about. In our rst year we will not set a fundraising target, with a view to doing so in future years and based on
the success of our launch year.
We believe all charities can participate and use the event to raise much-needed funds for a variety of great causes.
Noosa Social Classic
Noosa Challenge Classic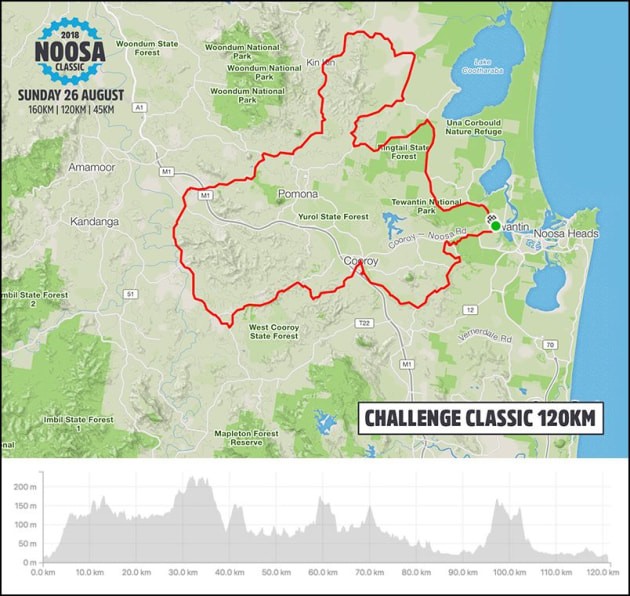 Noosa Maxi Classic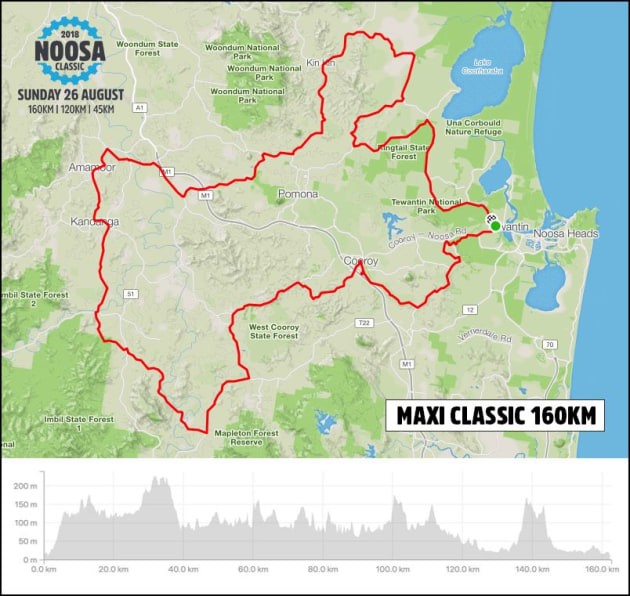 To register for the Noosa Classic visit: www.noosaclassic.com.au
Interested in volunteering?
Anyone interested in helping out as a Noosa Classic volunteer can email their details to info@noosaclassic.com.au and one of the event organisers will be in touch.