On Saturday 23rd September a big bunch of keen cyclists will take to the roads to ride from the northern Sydney suburbs to Broke in the Hunter Valley, for the second annual 'Go For Broke' charity ride.
Riders aim to raise awareness about depression and mental health issues, and raise much needed funds to support Lifeline.
Click Here For Weekly Cycling News To Your Inbox
The event offers a 180km course starting at Hornsby, making its way to Berowra Ferry, then onto Dural, and the Old Northern Rd to Wisemans Ferry.
At Wisemans they cross the river and follow the Rd to Spencer, Mangrove Mt, then all the way to Broke. It's a tough course with a number of challenging climbs to test the legs of all involved.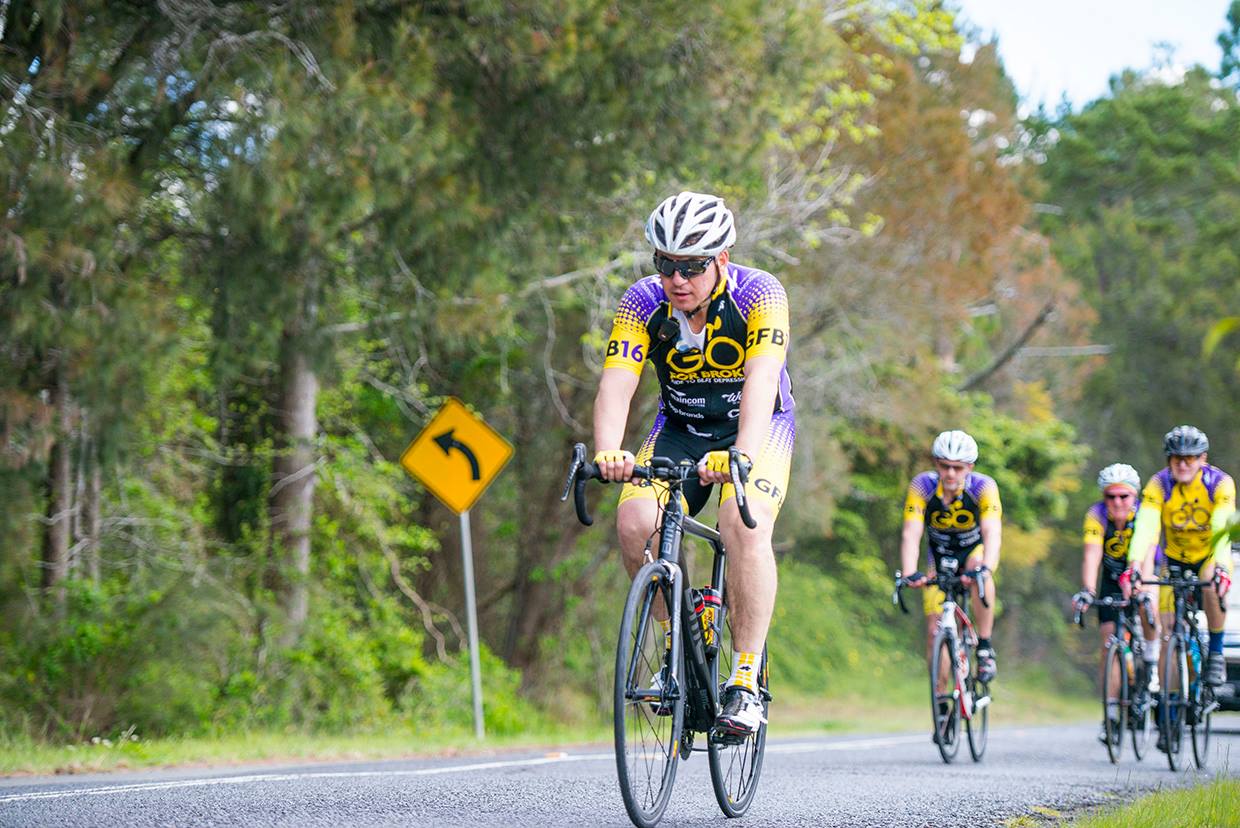 180km, 2000 Metres
The 180km ride from Berowra to Broke will be the second time Go For Broke riders pedal north to help fight depression.
This year the ride promises a great day out and all for a good cause. All money raised goes directly to Lifeline to help deliver essential services to those in crisis from the Sydney Harbour to the Hawkesbury region.
Second 'Go For Broke' Charity Ride
Go for Broke was started by a group of cyclists with the shared desire to raise awareness and funds to help fight mental health and depression. They realised the positive impacts of exercise and camaraderie in cycling.
It's easy to get involved, there's no minimum fundraising requirements, just grab some mates and help raise money where you can, every dollar counts!
So, on Saturday September 23 pull on a jersey and line up with some mates and join the ride to the Hunter Valley. Aid stations and on-road support will be provided but bunches should remember to look after each other until the KOM point. Get ready to 'go for Broke!' in the final 15km.
Save The Date
Date: Saturday, September 23, 2017
Start: Hornsby Public School, 6:00am
Finish: Broke, Hunter Valley
Distance: 180km
Climbing: 2,000 metres
Further details – www.goforbroke.org.au