Wanting to ride a Ribble for years, Nat Bromhead recently rode one from London To Frankfurt and back – here are his findings.
Well known in the UK, Ribble Cycles have a 125-year history but remain relatively rare in Australia. Here we ride one of their offerings, the Gravel Ti, from London to Frankfurt (via Paris) and back again.
Barely 24 hours after picking this titanium test bike up from Ribble Cycles Bluewater store just out of London, we were rolling it onto the deck of a cross-channel ferry from the UK to France.
We were bikepacking our way to the world's biggest annual cycling trade show Eurobike, in Frankfurt, Germany, on a review bike from Ribble. What we didn't know at the time was this – the bike would become as much a highlight of the trip as the trip itself.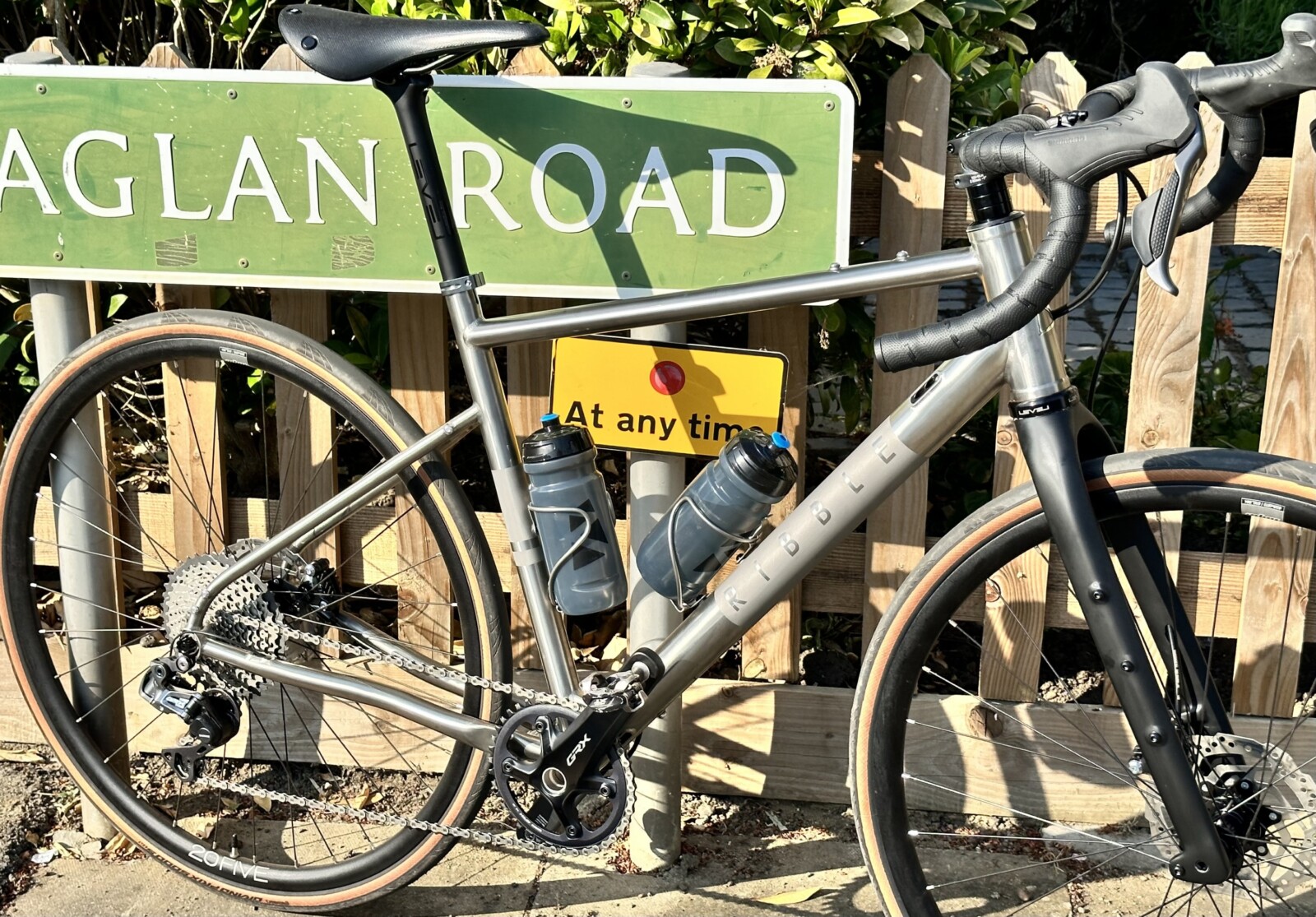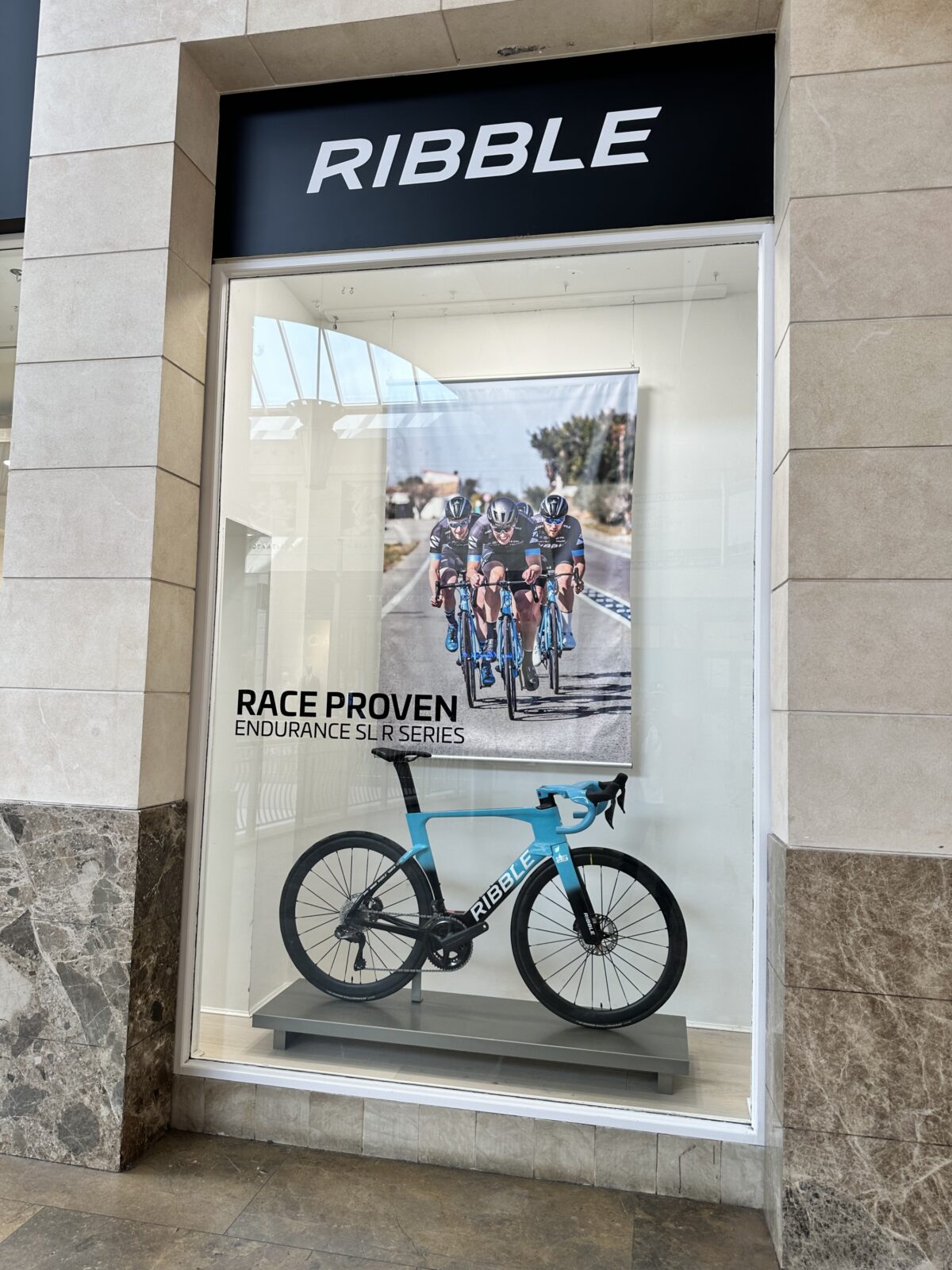 Loading up any new bike with around 9kg of bikepacking gear, then immediately embarking upon a multiple-country four-week trip, is a big ask for any bike brand. I'll admit I was a little apprehensive during that initial 100km from London to Newhaven – the shakedown ride and the bikepacking trip of the year had simultaneously and very suddenly begun!
From London To Frankfurt (via Paris) & Back
Months in the planning, Bicycling Australia have been eager to test ride bikes from the Ribble Cycles stable for several years now. Established for well over a century, the proudly British brand first started making steel bikes in 1897. Based in the town of Clitheroe, home of the very English Ribble Valley and famous Ribble River, these bikes are as British as a pint, a PG Tips, and a good curry.
Discussing and planning the mixed-surface, 2000+km bikepacking trip with the friendly team at Ribble, the consensus was the titanium gravel bike would be the best all-around option. It wasn't an easy decision – with the company's carbon fibre Gravel 725 and more endurance-focused road models.
Surveying the options in the company's Bluewater Shopping Centre showroom (more about that in a minute), my heart was with the very blingy, copper-coloured carbon fibre Gravel 725, however, my head was whispering 'titanium'.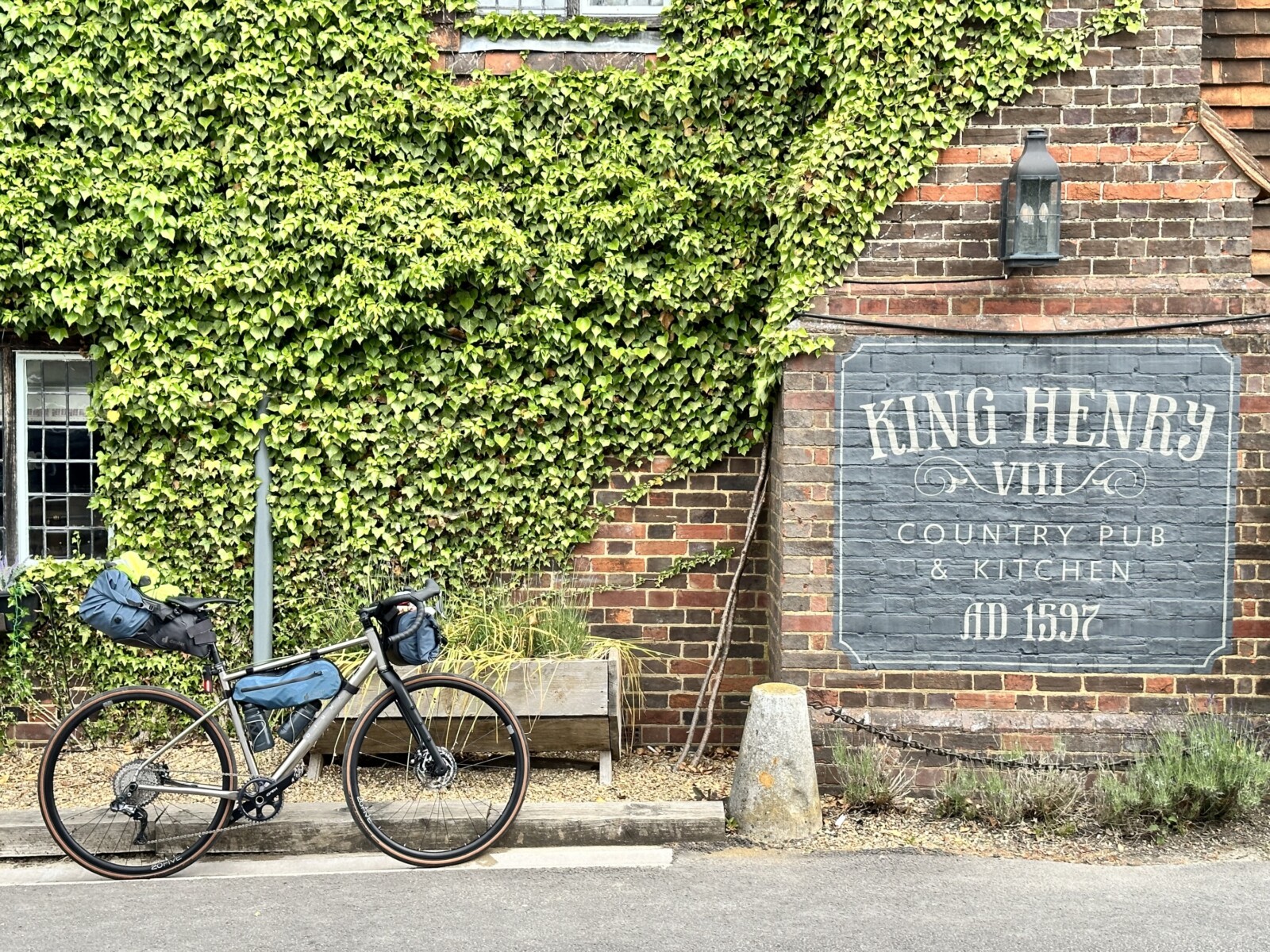 A Showroom In A Shopping Centre?
Bluewater, in Kent just outside London, is a ridiculously large regional shopping centre. The most unlikely location to go for a new bike, it shows how Ribble do things differently. Rather than being a bike shop, it's a bike showroom. Each of the company's various models are on display – from electric-assist commuters through to the Ribble Ultra hyperbike (seriously, this machine is a weapon!).
While the showroom is full of lovely bikes, it's not full of pushy sales people. Bike specialists are there to simply show the bikes to visitors, or show off the company's online custom bike builder. It's a soft-sell approach and seems to work well.
From A Kent Shopping Centre to French Border Control
Blasting south from London to Newhaven was a cinch, with blue skies, stunning British scenery, and no end of green lanes, quiet roads, country pubs and friendly folk out and about.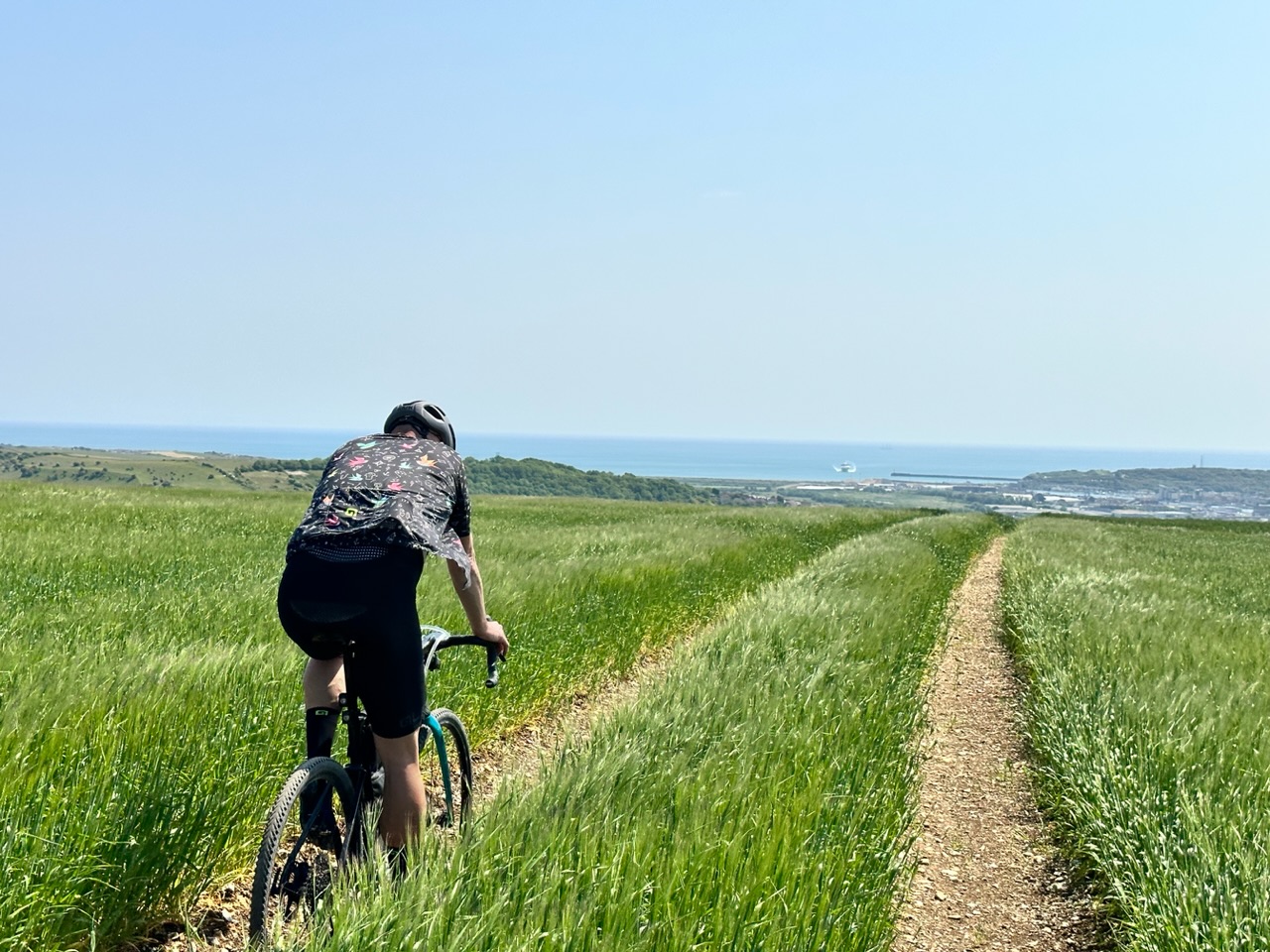 Arriving at the ferry to cross the channel that warm English afternoon (yes, rare, I know), the bike and I were in a long queue of campervans and motorcycles at passport control.
I must say the French border guard looked quite impressed with the shiny new titanium bike, full bikepacking bags and Australian passport. "Where to?" He asked in Frenglish. "Paris, then Frankfurt, then back to London." I replied. He and his colleague looked like they wanted to saddle up a few bikes and come along! They liked that a lot and waved me on my way.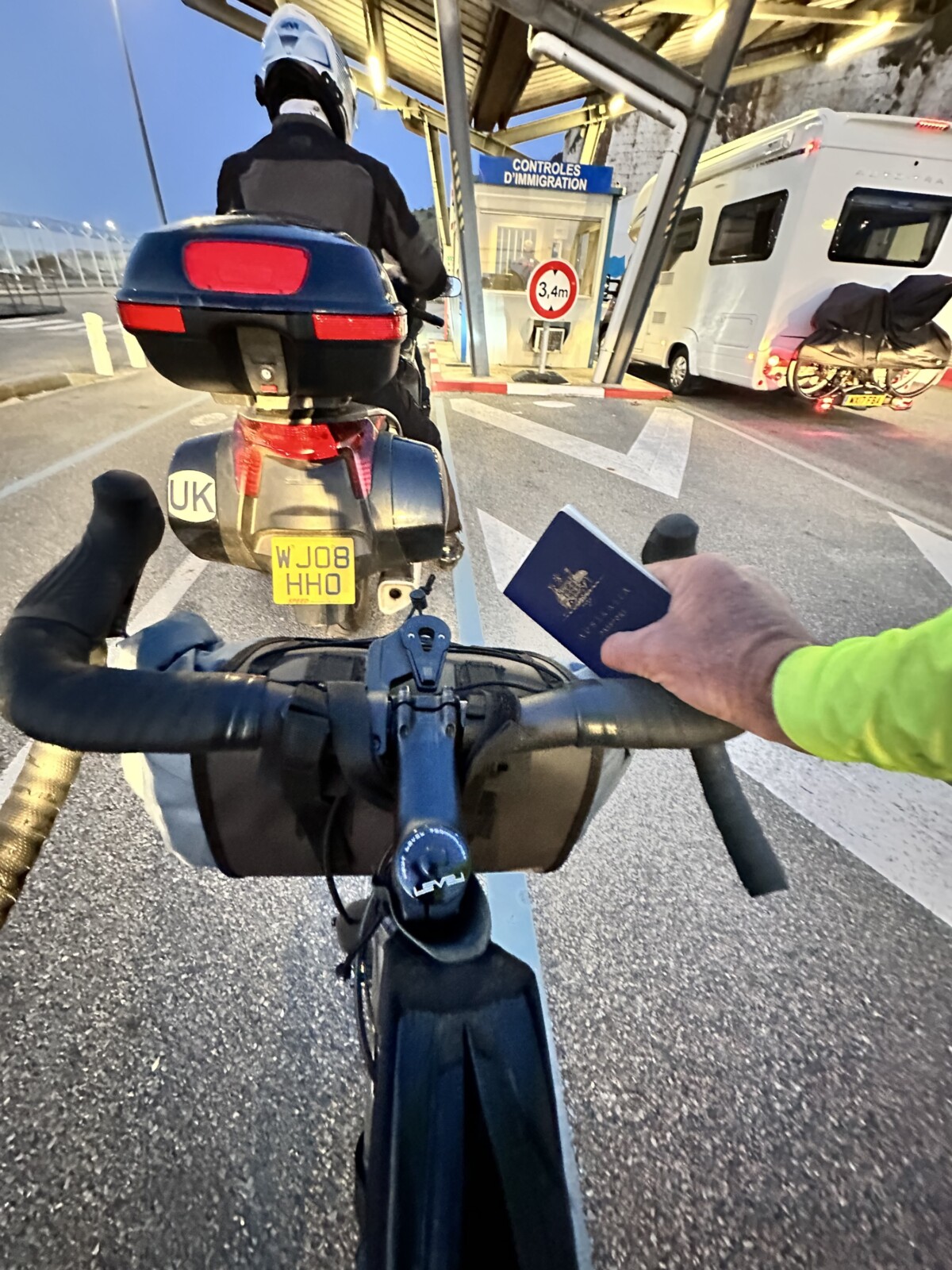 The next morning and the titanium Ribble frame was doing what it does best, humming along at 25 to 30k/ph, instantly disguising and dissolving each imperfection in the road, and wanting to go all day. 100-kilometre mornings became the norm, with a mix of work, exploring new towns and villages then more work occupying the evenings.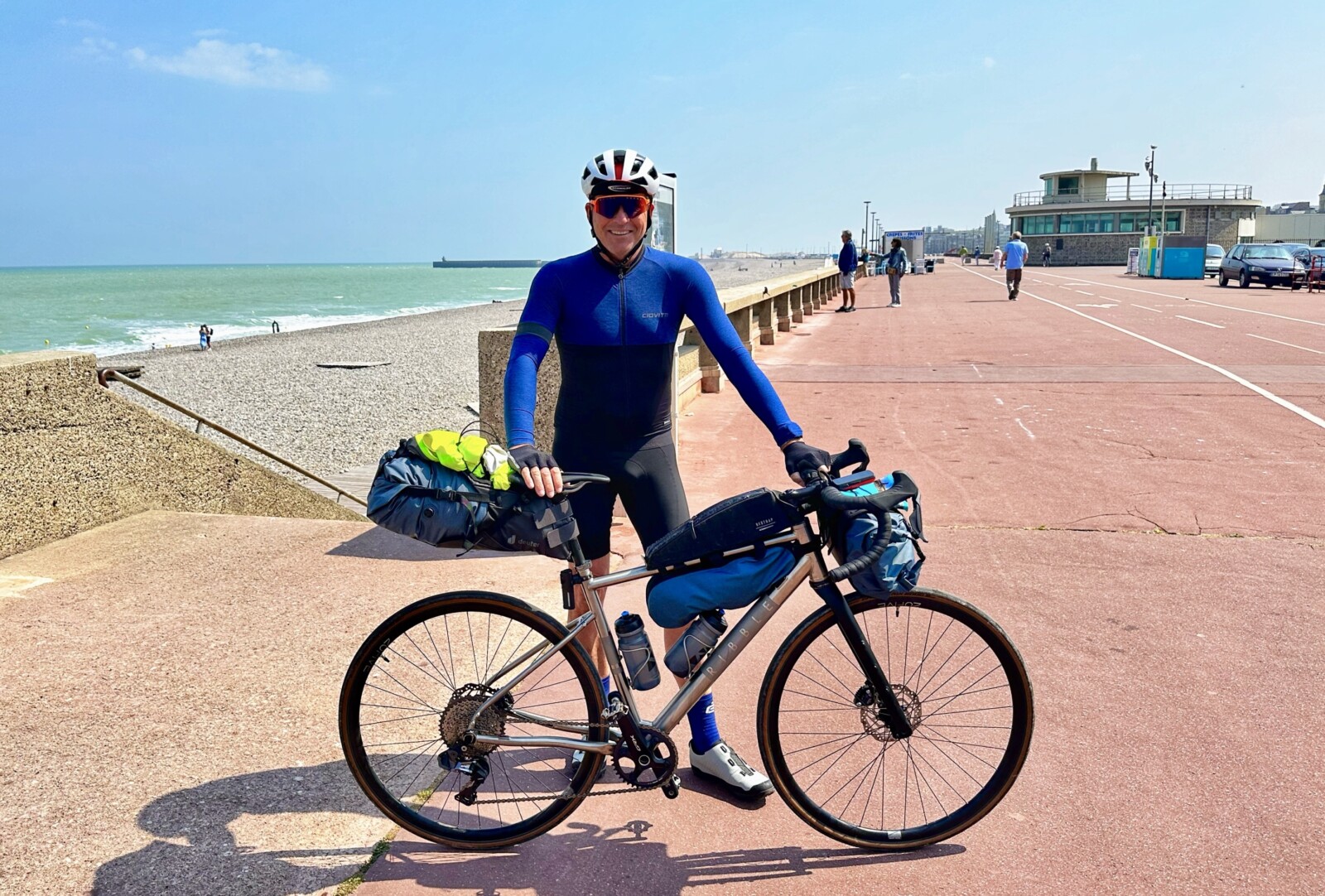 The comfort can be put down to not only the geometry, but obviously also the frame material – in this bike's case top-level 3Al/2.5V triple butted titanium. This is considered to be Grade 9 titanium – the best-available and best-suited for bike frames.
Even after several weeks in the saddle, not one aspect of the bike, its fittings or geometry could be considered uncomfortable. In fact, it was quite the opposite. Late in the two-week trip, when strolling around the richly historical city of Rouen, I realised I was more comfortable and much preferred to be on the Ribble Gravel Ti than off it!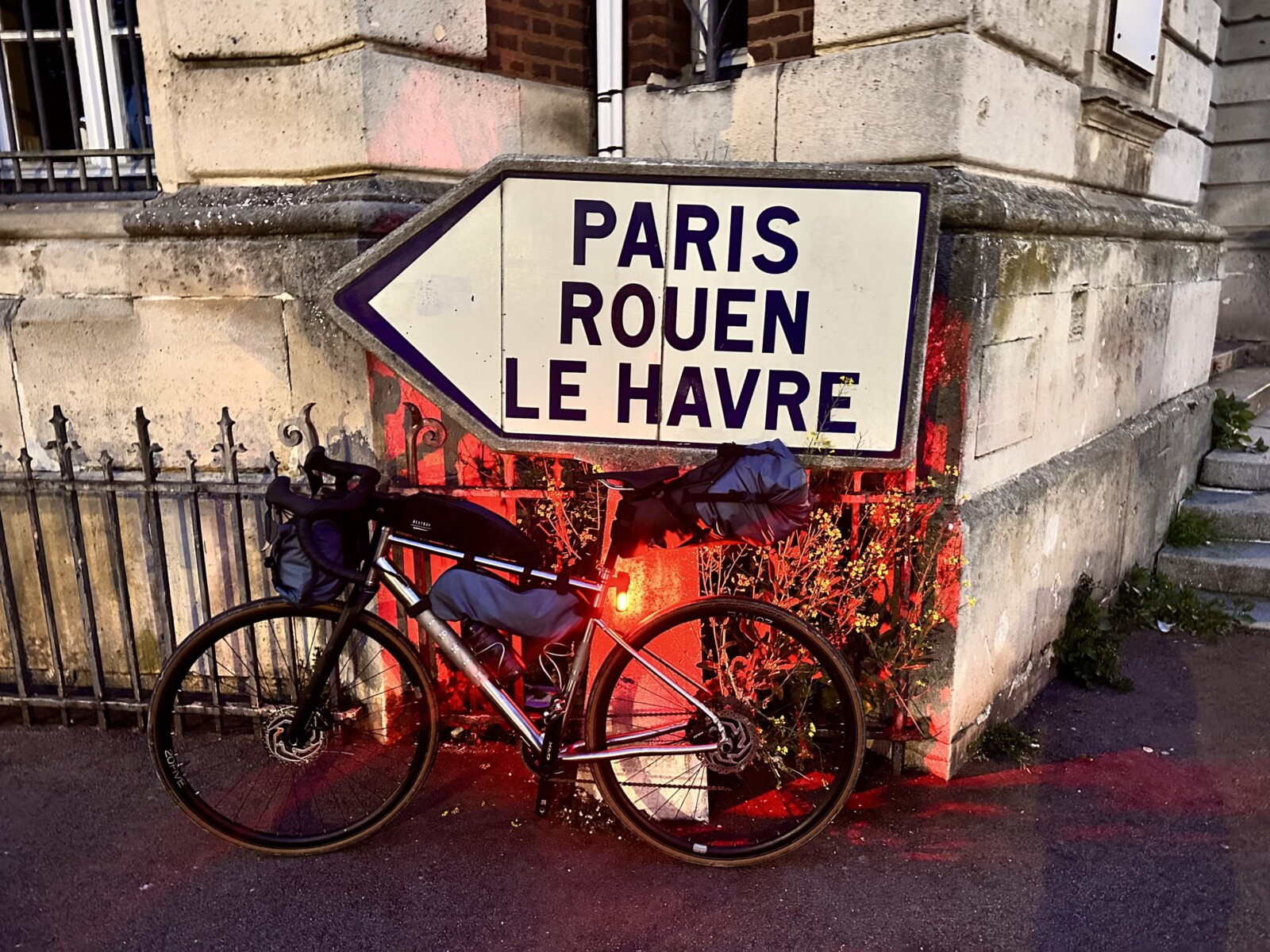 Several design factors make the Ribble Gravel Ti stand out from the huge number of 'cookie cutter' titanium bikes out there. The dropped seat stays, the more relaxed endurance geometry, the longer wheelbase and use of Ribble's carbon out-front fork. The company's flared riser handlebars also completely suit the overall geometry of the bike – they offer immense all-day comfort plus the practical advantages of being able to use the top bar, hoods and drops while riding with a bulky bar bag fitted.
Absolute comfort and that upright, all-day geometry doesn't have to come at the expense of aerodynamics or personal, and definitely not with this bike. On numerous occasions during close to 2000km of testing, we've enjoyed long, twisty European descents.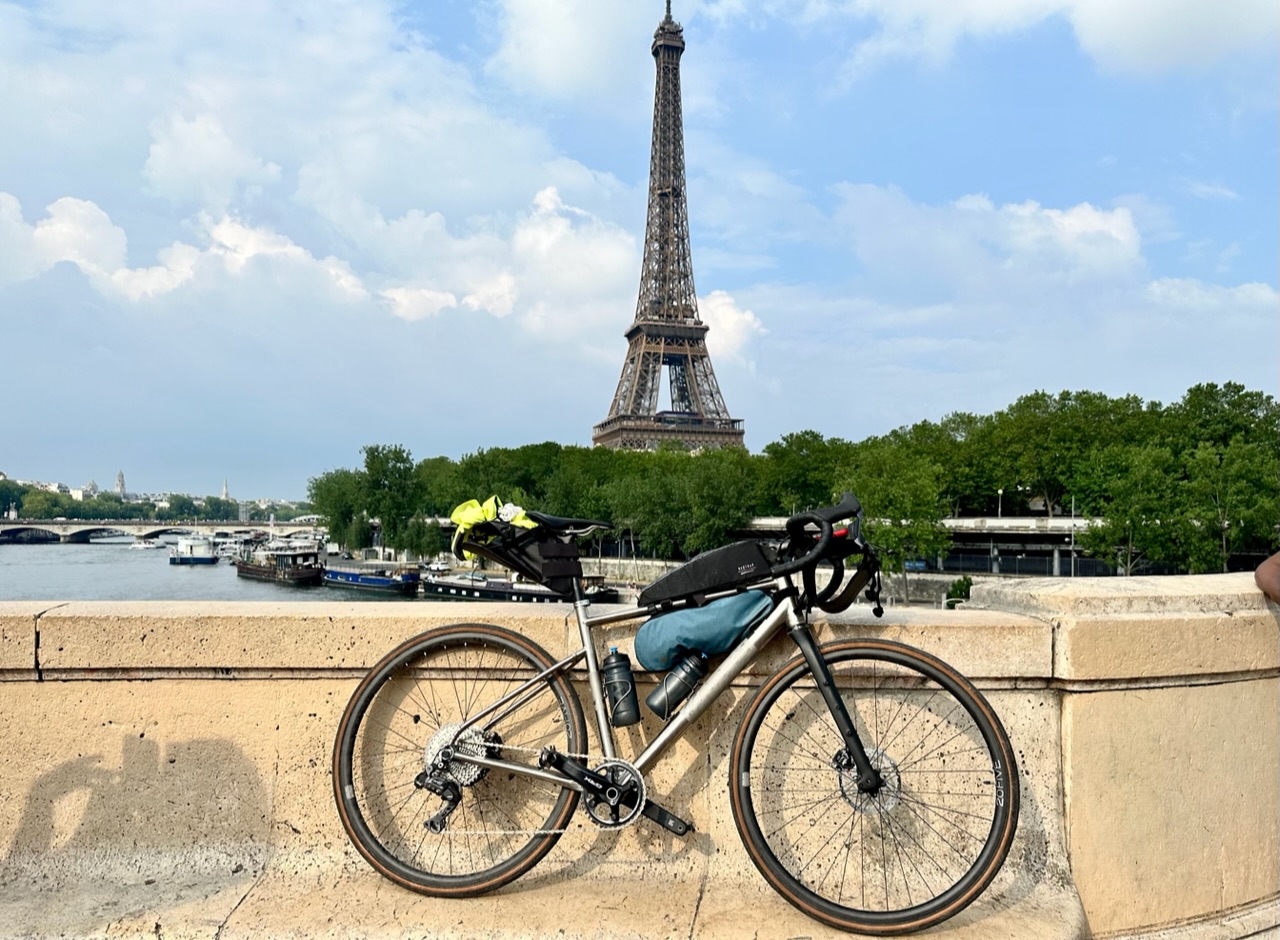 Helped along, to a degree, by the weight of the bike bags, get down into the drops and the Gravel Ti absolutely revels in those long downhill sectors with gentle lefts and rights.
The bike carved the road like a whisk through cream, on the 32mm Continental 5000 tyres it provided the smoothest, quietest and most comfortable ride imaginable, and on smooth blacktop bitumen it would glide like a spoon through pavlova. Speaking of food, if Nigella Lawson was a cyclist this would certainly be the British bike for her.
Just the thought of her describing its attributes and abilities would have anyone running for a cold shower.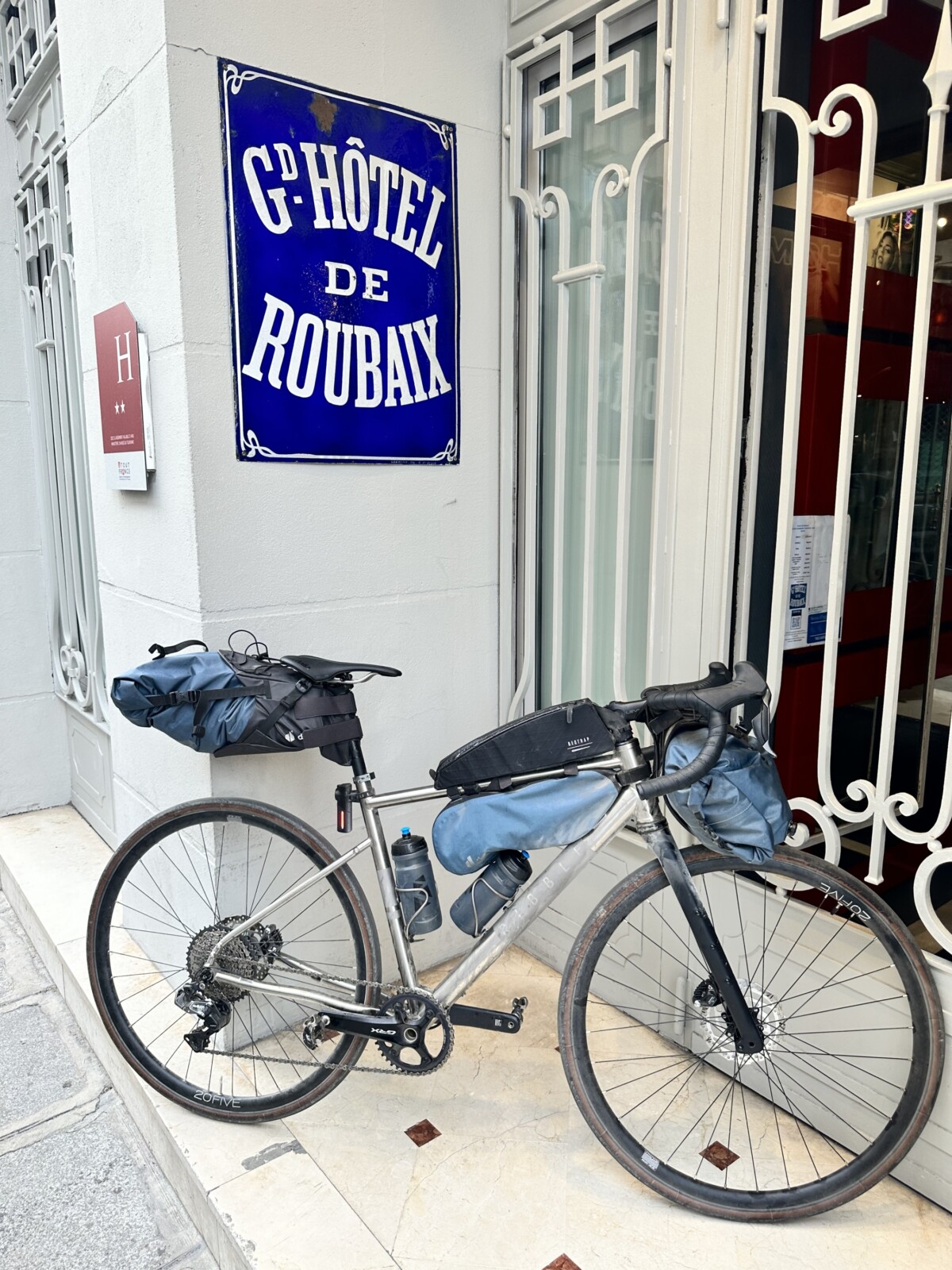 As a platform the Gravel Ti offers amazing versatility. Several times we unclipped the Deuter Cabezon bags to go for a local ride, and the bike was ready for anything. Road, gravel, lavender field, dirt road, fast-paced bunch ride in Saverne … it covered all bases.
It's legitimately a bike that performs well on a wide range of different surfaces. With its slightly more relaxed geometry, its road characteristics, overall comfort, how firm and planted it feels on any surface, the Gravel Ti will pretty well do anything you want it to do.
The titanium lends itself to this type of bike. A tough material, it's corrosion resistant and is a premium-looking bike with its brush finish. Even after 2000km of bikepacking Europe, after a good clean the Ti finish came up looking new. And if you do incur any slight blemishes, these can be easily touched up or scoured back – just take a look at 'titanium touch ups' on YouTube.
There are some almost magical properties around titanium, and, after the past month with this Gravel Ti, I can hand-on-heart say I've completely fallen in love with this particular model.
The bike became as much a part of the trip as the trip itself. It looks great, rides impeccably, is a road and a gravel bike in one, and really is ready for anything you want to do with it.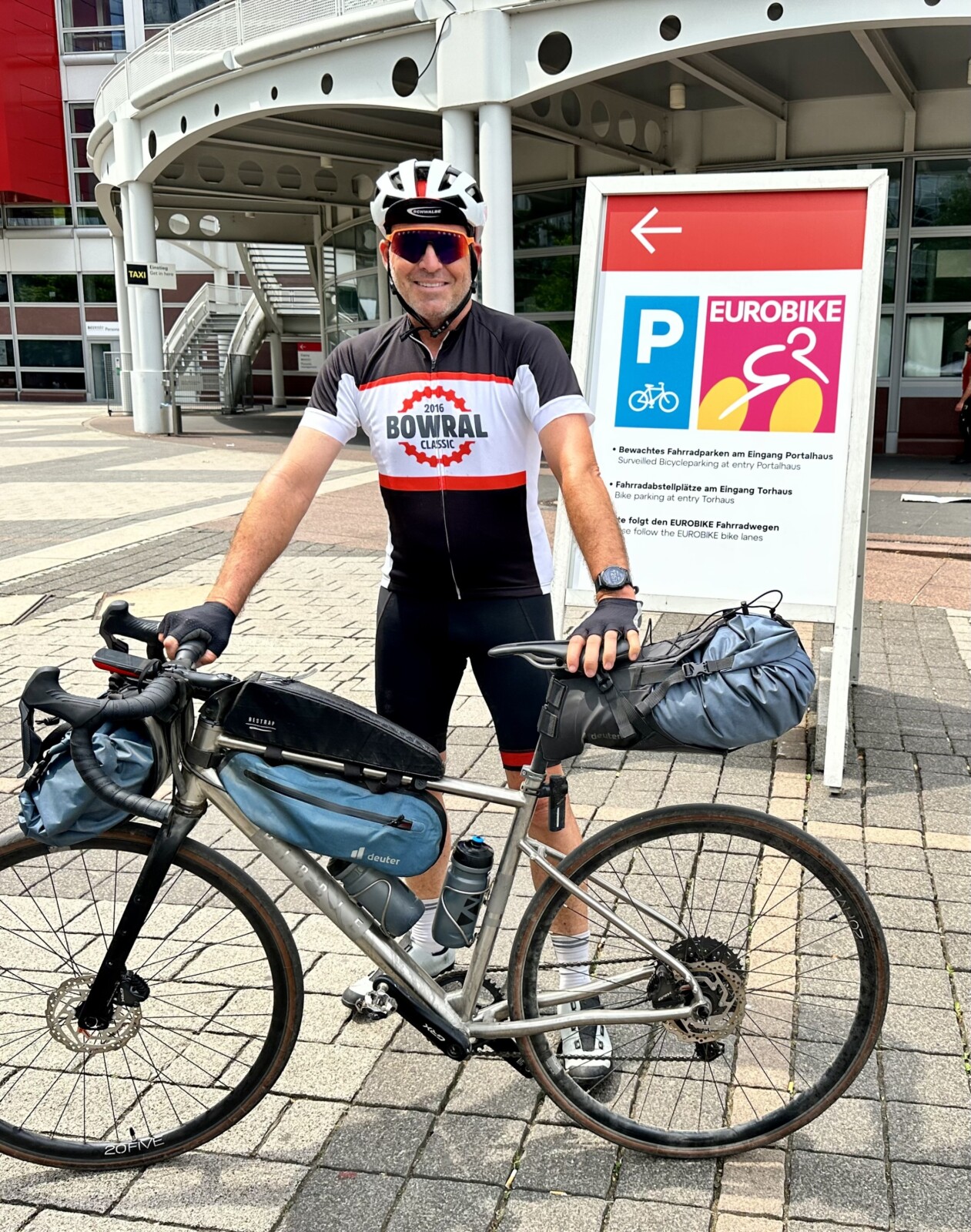 SUMMING UP
Despite being a significant bike brand and large scale manufacturer, each of Ribble's offerings are fully (and quite surprisingly) customisable. From their high-end carbon to entry-level model and even the Ti we've tested here, pretty well all manner of specifications and features can be customised via the company's online 'BikeBuilder'. Ribble clearly strive to please, from our experience their level of service and customer care is absolutely outstanding.
The overall finish of the review bike was top notch as well. Welds were neat and clean, attention to detail was second to none, and the finishing touches such as the bar tape wrap was impeccable. If we had to find one negative it would be the inclusion of tubes, rather than the bikes being delivered standard as tubeless – but this may be due to the freight factor.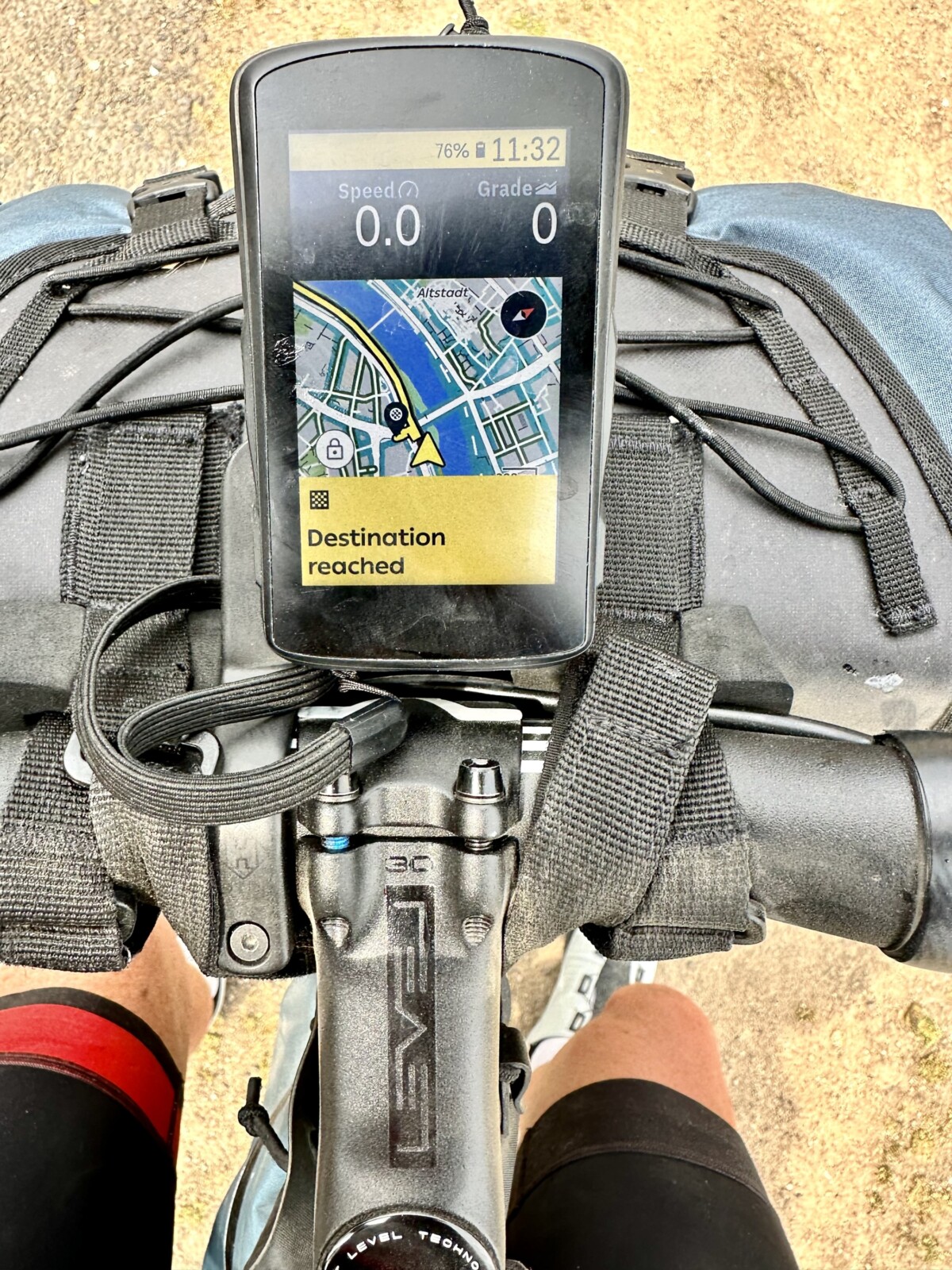 Overall, the frame, build, finish, inclusions and overall quality rival any of the big name and high end titanium offerings out there. This is a stylish, phenomenally comfortable and super impressive offering from one the oldest and most respected British bike brands.
With that, I'm going to ride back to Kingston-upon-Thames from Hampton Court Palace, order a pint of Worthingtons and a packet of crisps, and write up the review of this very British bike.