Hydration – it's one of the most critical aspects of your all-round on-bike performance. But surprisingly it's also one of the less understood sides of our sport.

What's the best way 
to test a product that claims to provide great benefits for athletes, particularly cyclists and prevent them from suffering damaging dehydration and cramping? Give it to a bunch of riders who are training for an event that will test them in exactly the conditions the product has been formulated to overcome!
Bicycling Australia supporter Endura offers a wide range of rehydration performance fuels that feature a specialist electrolyte profile including magnesium for maximum rehydration efficiency.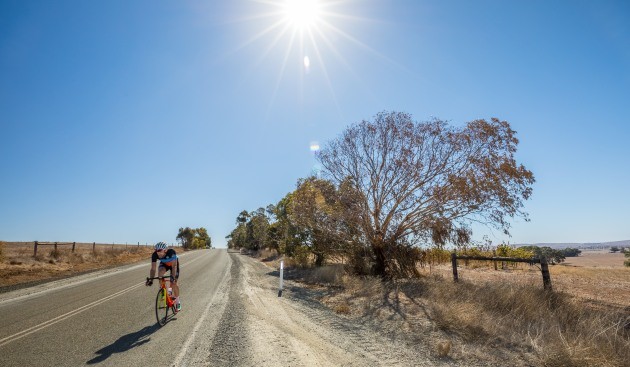 When the very large container of Endura's Rehydration Performance Fuel turned up in the mail, we took it out on the road on a training ride and shared it around a group of NSW club riders of varying ages and fitness levels who ride with different goals in mind.
With the crew heading out for an LSD (long, steady distance) ride of three to four hours on a hot summer's day, it was the perfect time to put the product – which the manufacturers claim to be "better than the rest'' at preventing dehydration and electrolyte imbalance.
Brian Fishpool has come back to cycling after 18 years away and wants to do some masters racing. Dani Kell wants to get as fit as possible and learn to race. Kerry Coomber has a goal to climb major Australian peaks and do well in her age group at various sportifs including the B2B.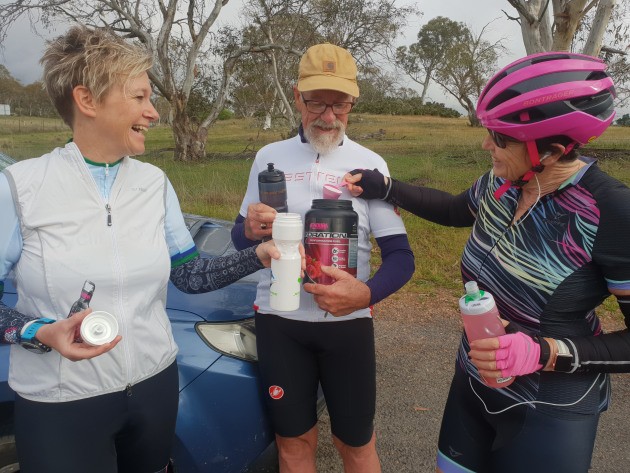 Although the ride in the Australian alps began early, temperatures were forecast to hit 36 degrees by the time the crew would be finished and all were aware of the need to carry some sort of hydration fluid as well as water to avoid fatigue, cramping or worse. Riding at 1400 metres above sea level, they knew, meant their chances of dehydration would be even greater.
Brian had already had a nasty experience the previous week when he set off on the 84km return Jindabyne to Charlottes Pass ride featured in the last edition of Bicycling Australia without any food on board, two bidons of water only and a handful of gels.
…as little as 
2 percent 
fluid loss can have a negative impact 
on performance…
`I was dehydrated and I was under nourished and I bonked,'' he said. `I actually passed out while riding and fell off my bike. My riding partner had to stop a car to take me home. I never want to feel like that again.''
Another rider had told of a similar experience while riding the Bicycling Australia event, the Bowral Classic. `All of a sudden, I felt nauseated, dizzy and couldn't pedal any more,'' he said. `I had thought I had had plenty to drink, but in retrospect it was only water and some proper rehydration fluid would probably have saved me having to withdraw from the event.''
More recently, a young rider on a training camp, required helicoptering to hospital out of the NSW Snowy Mountains after crashing her bike after suffering heat exhaustion.
Would a bidon containing Endura products have changed that? Chances are, yes. Certainly, after testing it, Brian says he will have some next time he rides up an alpine peak in the summer.
Average sweat loss during exercise is around .8 – 1.4L 
per hour, although some tests have recorded up to 3.7L per hour in hot and humid conditions. Water alone can not replace the lost electrolytes and that is where dehydration can occur even when drinking a lot of water.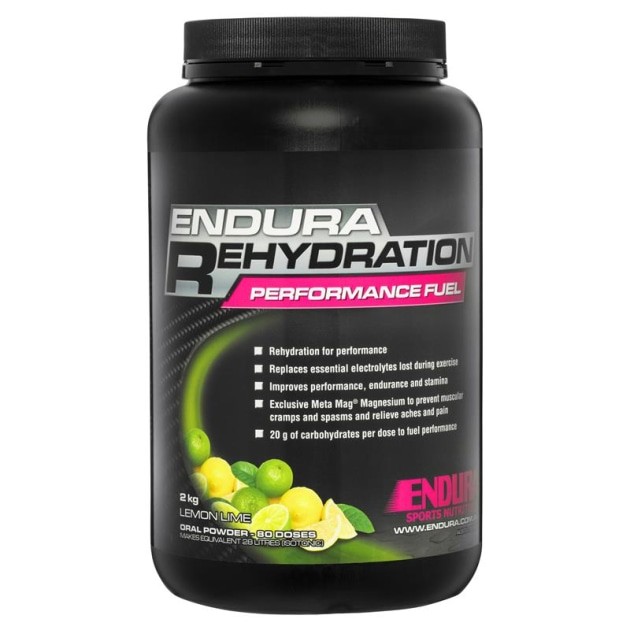 Hydration isn't just about during and post ride, either. A recent study of pro-athletes discovered that more than 50 per cent of them were dehydrated before they even started training. Sipping on a low sugar electrolyte formula in the days leading up to a ride will help ensure your electrolytes and hydration 
are optimal.
Why electrolytes?
Because they are essential for many functions in the body, including:
• Muscle function –including cramps
• Nerve function (they conduct the electrical signals)
• Fluid balance and uptake – without proper electrolyte balance, the fluid doesn't get into the cells properly
• Energy production
• Blood pressure and blood acidity
• Cellular nutrient and waste exchange
• Rebuilding damaged tissue
If riders care about what's going into their body, they're likely going to want to avoid the chemistry set of ingredients going into a lot of products, even the ones that sound pretty healthy. 
For example, most of the "zero" sugar sports drinks out there use artificial sweeteners 
and flavors.
The crew who tried Endura 
on their LSD ride were impressed that Endura products have no artificial colors, flavors or sweeteners.
They also liked the flavor which `wasn't over the top sweet'' and `seemed to sit in the stomach comfortably''.
Halfway into the ride, all remarked that they felt surprisingly good despite being hot and sweaty and having worked hard on some climbs and felt it was the Endura they had had before the ride began and then during the first 90 minutes, that helped. 
Recommended Dose
Adults: 1 level scoop in 
350 – 600 mL of water;
For exercise rehydration:
Before, during or after exercise 
as required.
For the relief of muscular cramps 
and spasms: Twice daily.
For everyday hydration and physical work demands:
Once daily or as required. 
Take up to four doses per day.